Digital Marketing Blog
Gain Digital Insights
No Results Found
The page you requested could not be found. Try refining your search, or use the navigation above to locate the post.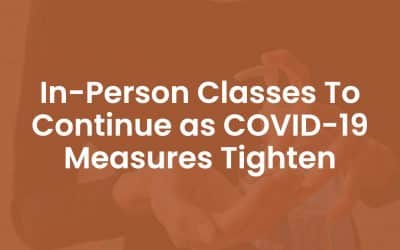 *Updated on 25 March 2022* As part of the recent updates to the easing of community Safe Management Measures (SMMs) announced on 24 March, we would like to inform you that in-person classes after 29 March 2022 will proceed as scheduled. Additional Covid-19...
What is SEO? Search Engine Optimisation (SEO) is the practice of increasing a website's visibility or ranking position on the organic or natural search engine results pages. Every time you perform a search on Google, Google returns two types of search results: Paid...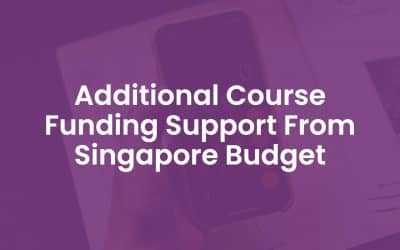 The Singapore 2020 budget was announced on 18 Feb 2020. Here's how it will benefit Singaporeans and Equinet's learners. SkillsFuture Credit top-up for Singaporean Individuals SkillsFuture Enterprise Credit (SFEC) for eligible companies SkillsFuture Credit Top Up for...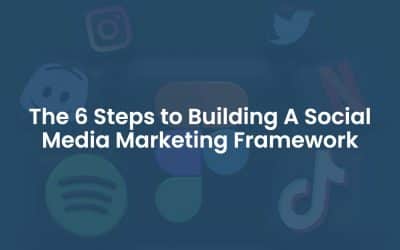 Social media is ubiquitous. Look at the screen of the smartphone of the person nearest to you. Chances are that he or she would be perusing a social networking site like Facebook, Instagram, TikTok, LinkedIn or YouTube. With the surge in use of social media,...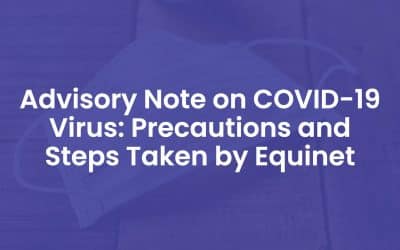 Update as of 12 Mar 2020 MOH has updated us that the case on the 27-28 Feb has been deemed low risk. We are unable to divulge sensitive personal details of our attendees. However, according to our sources, the attendee was only symptomatic about a week after the...
The digital marketing landscape keeps getting tougher every passing year. However, it also presents immense opportunities for marketers with half of the world's population now online. Content marketing has emerged as one of the most effective tools for businesses...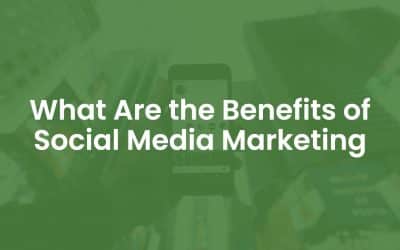 Is Social Media Marketing the best digital marketing strategy for you? Why should you consider it over other strategies like Search Engine Optimisation (SEO), or Search Engine Marketing (SEM)? Social Media Marketing involves using social networks to create, curate and...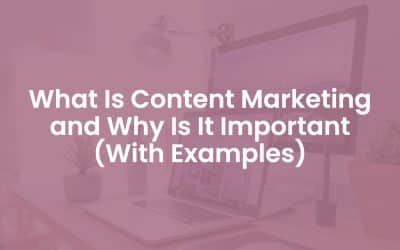 This article was last updated on 6 August 2019. Content Marketing. In recent years, this term has been overly used, abused, and confused with other forms of marketing. What exactly is content marketing and why should businesses pay closer attention to it? This article...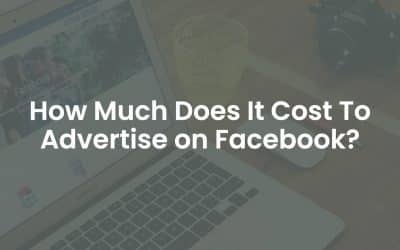 The fundamentals of Facebook advertising is based on an "Auction Model". What this means is that you are essentially competing with other people that are advertising on Facebook (also known as "Advertisers"), and the highest bid wins. On average, what we have seen is...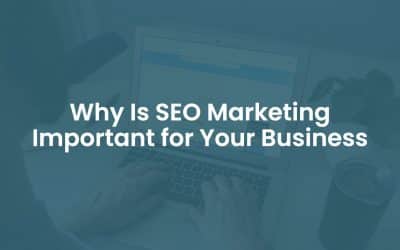 If you are bringing your brick and mortar store online or planning to launch an eCommerce store, having a marketing strategy in place would increase your chances of success. Today, many businesses evolving by ramping up their digital presence. The introduction of...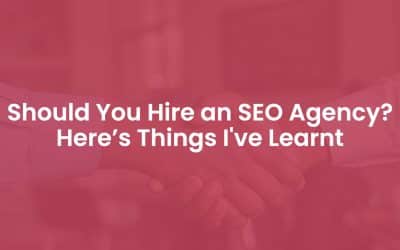 Search Engine Optimisation (SEO) services are in high demand in Singapore, with over 480 and 720 monthly searches for the terms "seo agency" and "seo services" respectively. If you add "seo agency singapore" and "seo services singapore" to the list, you're looking at...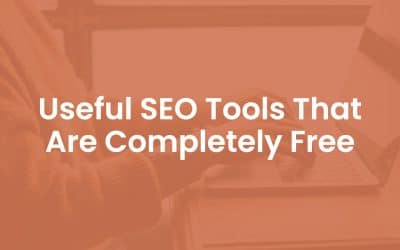 This blogpost entails useful SEO tools that are free of cost.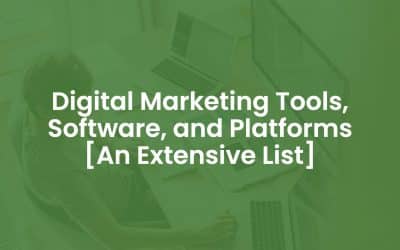 An extensive list of digital marketing tools, software, and platforms to aid marketers in their day-to-day digital marketing campaigns.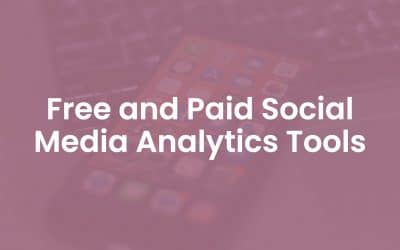 Free and paid social media analytics tools that social media practitioners can utilise to track performance on social media.
Always wanted to find out what are your competition is doing on Facebook? Now you can. With these 4 tips, you can potentially uncover a treasure trove of information that you can potentially use to optimise your ads. Method 1: Info & Ads Section Of Your...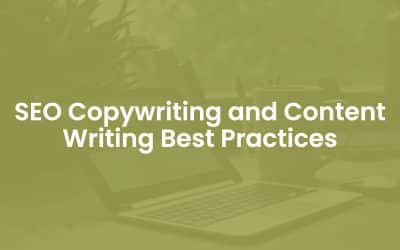 New to Search Engine Optimisation (SEO)? Check out our detailed guide on what it is here. Ranking your website on the first page of Google isn't as straightforward as it was back then (before Hummingbird and RankBrain changed the way Google evaluated and ranked...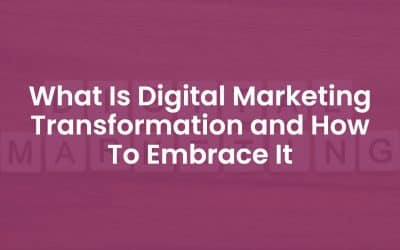 Today's consumers are increasingly "digital", with an 85 percent smartphone adoption rate in Singapore - Google, The Consumer Barometer, and Singaporean consumers spending an average of 12hr 42 min on digital devices. Shifting the focus to the digital customer and...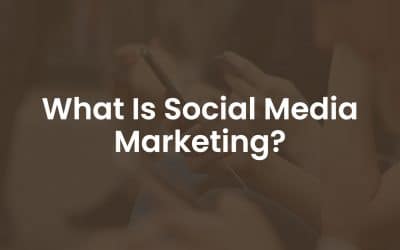 Wonder how you can tap on social media marketing? Keen to take baby-steps in growing your brand and expanding your business on Facebook, LinkedIn, Instagram, YouTube, Twitter or Pinterest? Social media is now mainstream media. With billions of users around the world,...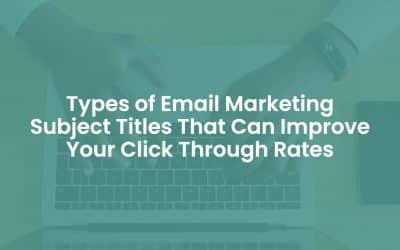 If you're new to Email marketing, we recommend taking a look at our Comprehensive Guide to Developing an Email Marketing Strategy.  Crafting a good email can be stressful, especially when you need to take note of metrics such as opens, unique opens, clicks, bounces,...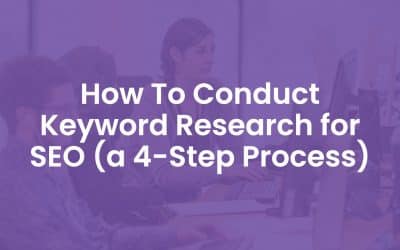 In this article, we will cover what is keyword research, how to conduct it, and how to develop a keyword research document to inform your content strategy and website architecture. What is Keyword Research? Keyword research is finding out what search terms your...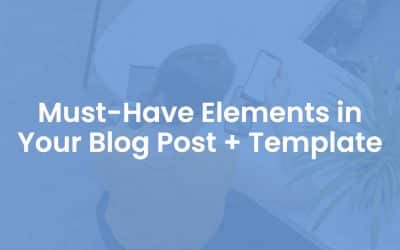 Writing a blogpost can be a gruelling task, especially if you're experiencing writer's block and rushing to complete it by the deadline. On top of peeling through your brains and finding the right words to present your ideas, you also need to worry about other aspects...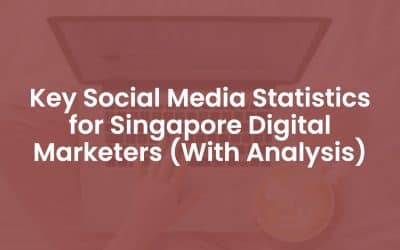 Social media platforms in Singapore have come a long way since Friendster and Myspace. In this article, we take a look at the key social media usage and engagement statistics relative to Singapore audiences, and analyse what they mean for digital marketers targeting...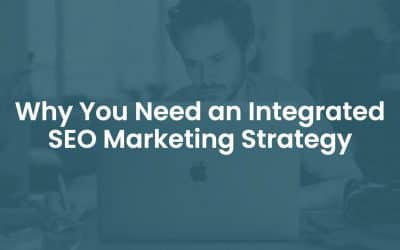 A Search Engine Optimisation (SEO) strategy is a blueprint or master plan to achieve top organic search engine rankings and visibility for a brand. As this is an intermediate to advanced level article, we recommend reading this beginner SEO guide first if you're...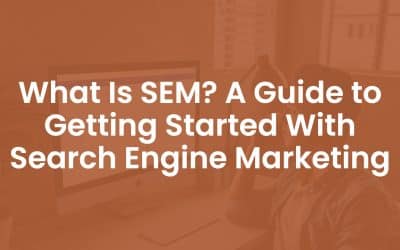 Search Engine Marketing (SEM) is intent-based advertising that can help advertisers gain high quality traffic to their websites. Unlike Search Engine Optimisation which focuses on increasing your organic search rankings on search engines like Google and Bing, Search...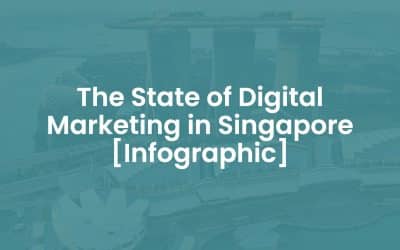 In line with our vision to equip every digital marketer with the job-related skills sets they need to succeed, Equinet Academy partnered with CoolerInsights to conduct a survey of 200 respondents that endeavours to understand the current proficiency level of digital...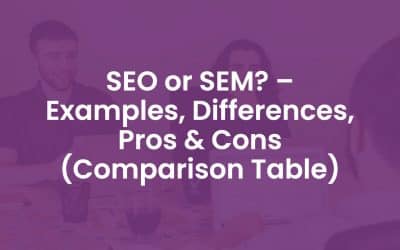 SEO, SEM, and PPC. These terms have been used interchangeably for the longest time. But are they really the same? This article aims to iron out the definition of each discipline and provide you with a clearer understanding on the features, differences, pros, and cons....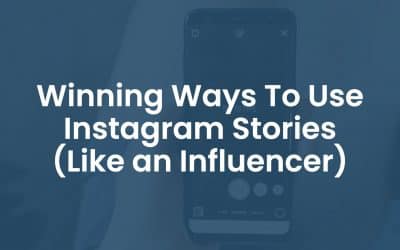 If you're new to social media marketing, we recommend taking a look at our guide first which provides a detailed insight into the topic. Why Instagram? Instagram is one of the fastest growing social networks in the world. It is based on photos and videos rather than...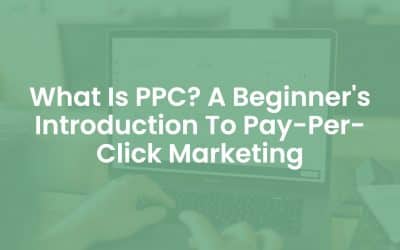 If you're new to digital advertising, you may have heard about pay-per-click (PPC) advertising and a variety of buzz words related to internet marketing or digital marketing being thrown around. As a beginner, the unfamiliarity of the terms can be somewhat...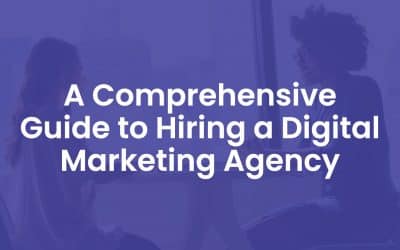 Engaging a digital marketing agency can be a big step and a huge investment, with many companies offering packages at eye-watering prices. The market in Singapore is fairly saturated and people are wary of the small agencies that claim to be a one-stop shop for...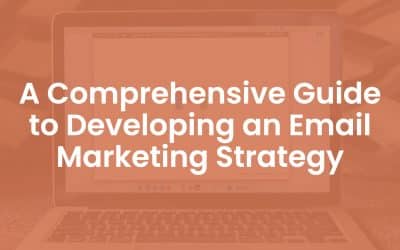 Welcome to the Email Marketing & Customer Relationship Management strategy guide. This guide aims to empower you with the knowledge and skills required to develop a strategy for your email marketing and CRM campaigns. By the end of this guide, you should be able...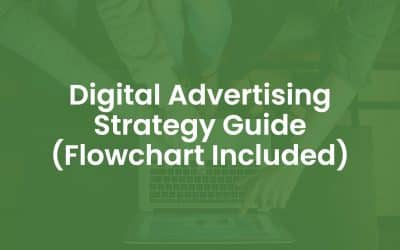 What is Digital Advertising? Digital Advertising is a medium of digital marketing that uses any form of digital ads to deliver marketing messages including, but not limited to display and video adverts, paid search, mobile, and social ads to a brand's target audience....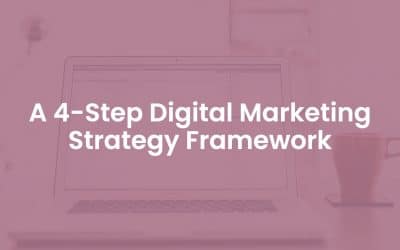 This article aims to equip you with a fundamental understanding of what digital marketing is, how successful companies are doing it, and what processes are required in place to ensure a successful digital strategy for your business. We hope after reading this, you'll...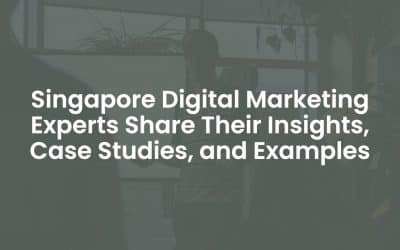 Having knowledge in digital marketing is the new sexy, especially here in Singapore. When someone casually asks you what you're currently doing and you say "digital marketing"... they'll likely go, "wah!", "cool!", or "nice". Although the marketing profession has been...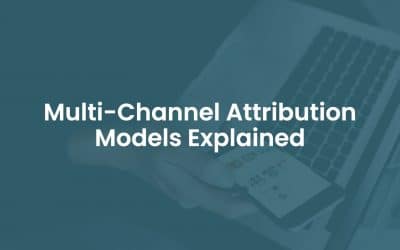 What is Multi-Channel Attribution? Put simply, multi-channel attribution is giving relative credit to the channels which played a part in securing a conversion. For example, in a soccer match, we have the goal keeper, defenders, mid fielders, and strikers. When the...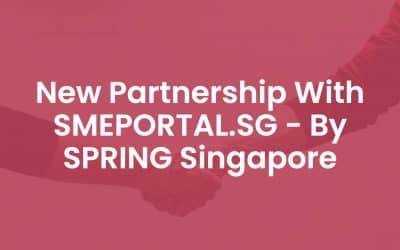 Equinet Academy is proud to be a partner of SME Portal. We offer a range of digital marketing courses taught in-person in Singapore or online, across multiple disciplines, channels, and platforms. We have also listed the following courses on the learning portal and...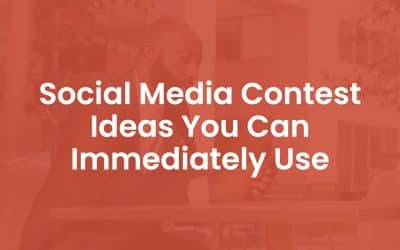 Social media is all the rage now. Every company has a Facebook Page, Instagram Account, or Twitter Account. However, many businesses find it a challenge to trigger consumer interest or recruit members on social media. Somehow or other, run-of-the-mill content like...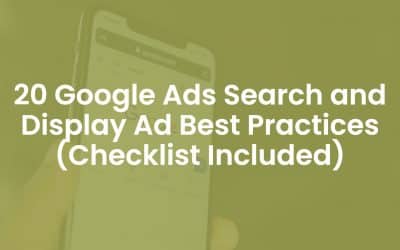 Creating an attention-grabbing, emotion-evoking ad creative can be one of the most daunting tasks a marketer can undertake. Nevertheless, a powerful ad creative can be one of the best investments a business can make, skyrocketing click-through-rates, conversions, and...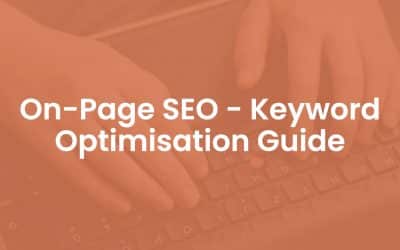 With Search Engine Optimisation (SEO), keyword optimisation comes after you have conducted keyword research and built your list of target keywords. (Free bonus On-Page SEO Keyword Optimisation Cheatsheet here.) Here's a sample of a raw keyword research list in excel...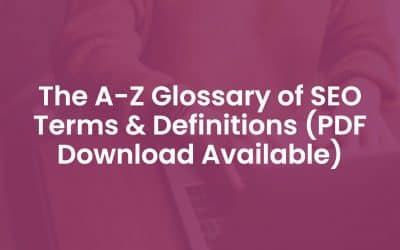 Welcome to the A-Z Glossary of SEO Terms & Definitions. You may use the search bar below to filter the table of SEO terms, then click on the search results to navigate to the definition. Alternatively, you may download this glossary as a PDF file. ...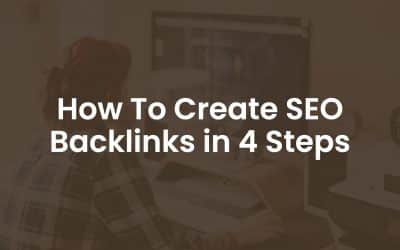 In Search Engine Optimisation (SEO) terms, a link/backlink/inbound link is a hyperlink from one website to another. Link building refers to the effort of acquiring these links to improve a website's rankings on the search engine results pages (SERPs). There's no...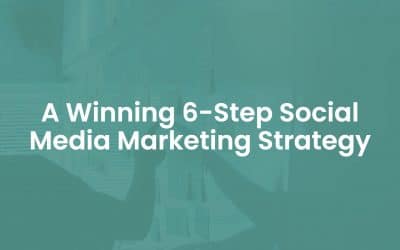 Are you hiring an intern to manage your company's social media channels? Or outsourcing social media marketing to the cheapest vendor you can find? Perhaps that's why social media marketing isn't generating that ROI which your company hungers for. Like other aspects...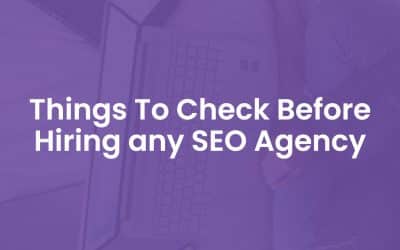 So you've done weeks of research and consultations from various Search Engine Optimisation (SEO) consultants. If you're on your final step to choosing your desired SEO agency, do this 5-step checklist first before submitting your first payment deposit, because it...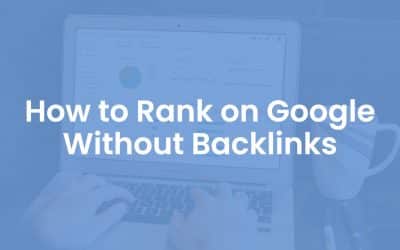 I think you will agree with me that getting backlinks is never the easiest undertaking when it comes to  Search Engine Optimisation (SEO). It has gotten even harder in recent years, as Google stepped up its policing efforts on grey hat SEO techniques such as building...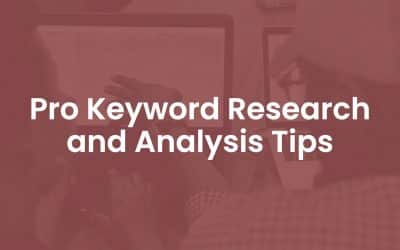 Keyword research is the process of discovering what your customers are searching for in order to optimise and increase content visibility on the search engine results pages. It's one of the most important and high return activities in SEO and should be conducted on an...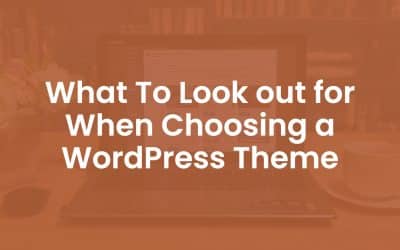 When it comes to selecting a WordPress theme for your site, it can be tempting to go for the cheaper alternative – a free WordPress theme. If you're seriously considering using a free theme, you should at least be aware of the disadvantages that come with it in the...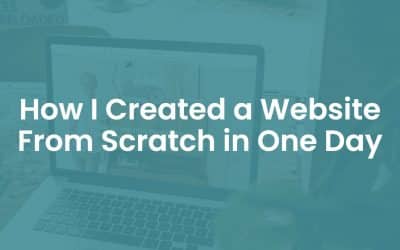 About a week ago, a friend of mine challenged me to create a 10-page training room rental catalogue website from scratch in a day. So why did I value it at SGD$1,500? I took the rate Singaporean web design companies charge – approximately $150 per page for a standard...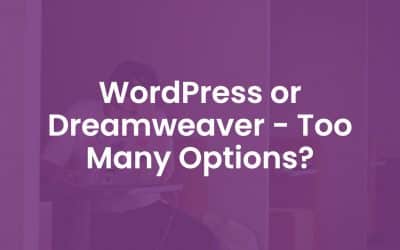 So you've made the decision to build yourself a shiny new website, but you don't know how. You look around for a few tools to help you on your way to web development prowess, and you hear about two very popular solutions to help you build your shiny new site –...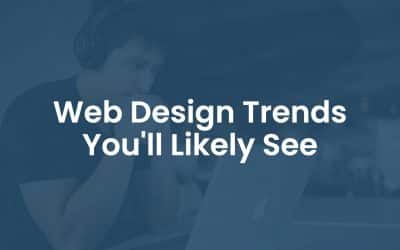 Parallax, responsive, card, and flat design are only a few modern Web Design trends that have taken the web by storm. I have listed 40 in this article, though I'm quite certain there's more. So if you guys have spotted any modern trends that I've missed, just holla in...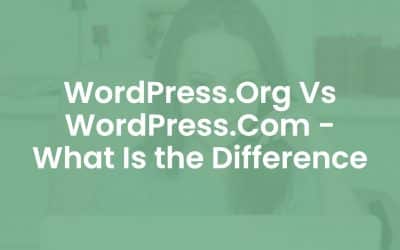 There are some stark differences between WordPress.Org and WordPress.Com. In this article, I'll be explaining the 3 main differences: Costs Customisability Maintenance WordPress.Org Vs WordPress.Com WordPress.Com Costs Let's look at the costs of using...
When it comes to a complex marketing medium like SEO, it is important to do your research beforehand - by asking the right questions. Think of it as a job interview. You won't want the wrong people on your marketing team when your goals are to increase profits. Here...
Do you some times find yourself getting stuck coming up with content ideas for your blog? When I first started blogging, I had very little idea what types of content I should create or what topics I could blog about. All I could think of was the typical how-to guides...
Receive the latest blog articles right into your inbox.