COMPANIES WHO HAVE ATTENDED OUR COURSES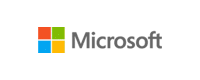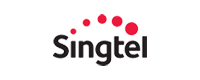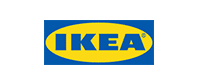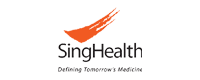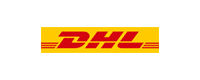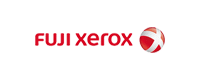 1 free refresher seat within 1 year after the course
Seats are non-participatory. Participatory seats are subject to availability.
Up to 3 complimentary followup sessions and after-training support
Access to mentor via short live group consultations (clinic sessions), email, and forum support
LIFETIME COURSE MEMBERSHIP ACCESS
Gain lifetime access to up-to-date online resources for the course attended
Access up-to-date course slides, guides, and actionable templates via the learning portal
TARGET AUDIENCE
This advanced SEO course is targeted to Client-side and Agency-side Marketers, Web Developers, and Small Business Owners who wish to understand the exact mechanics behind how search engines rank websites, manage an SEO project in-house or externally with better precision, and gain practitioner-level SEO knowledge and skills to successfully implement advanced SEO strategies to their existing marketing campaigns.
CERTIFICATION
A Certification of Achievement by Equinet Academy will be awarded to candidates who have achieved at least 75% attendance.
PRE-REQUISITES
WSQ Search Engine Optimization Course Certificate of Achievement or;
have been practicing SEO for at least a year.
Advanced Keyword Research and SEO Content Strategy
Instructor-Led | Lecture, case study, demonstration and modelling, drill and practice, concept formation
▷ Breakdown and review of keyword research tools
▷ Building an advanced keyword research and content plan
▷ Competitor keyword research and analysis
▷ Comprehensive mapping of content formats to search queries
▷ How to integrate your content strategy with an SEO strategy
▷ Prioritising budget and resources for high ROI content with high ranking potential
Advanced On-Page SEO
Instructor-led | Lecture, demonstration and modelling, drill and practice, case study, group discussion, group presentation, group project work
▷ Understanding complex search engine algorithms
▷ Interpreting Google Search Quality Rater Guidelines in-depth
▷ Structuring content and information architecture for SEO
▷ How to rank for short tail (generic) and long tail (specific) keywords
▷ How to deal with conflicting perspectives (UX Vs. SEO)
▷ Implementing structured data markup with Schema.org and rich snippet testing tool
▷ Conducting advanced technical SEO audit and resolving technical issues
▷ Dealing with duplicate content
▷ Reviewing existing content and recommending progressive or radical improvements to boost rankings
▷ Conducting internal and external linking audit
Advanced Off-Page SEO
Instructor-led | Lecture, demonstration and modelling, case study, drill and practice, concept formation, individual project work
▷ Conducting a comprehensive off-page SEO audit
▷ Generating off-page SEO reports for management review
▷ Online reputation management
▷ How to research and create ultra-linkable assets
▷ Advanced link building strategies
Advanced SEO Strategies and Analytics
Instructor-led | Lecture, demonstration and modelling, drill and practice, case study, individual project work
▷ Assessing whether SEO is a viable digital channel for your organisation
▷ Managing external SEO agencies and in-house SEO function
▷ Conducting a comprehensive SEO audit
▷ Analyzing keyword ranking reports and proposing SEO initiatives to boost overall rankings
▷ Advanced competitor SEO analysis and benchmarking
▷ Calculating ROI of your SEO campaigns
▷ Tracking and analyzing essential SEO metrics and recommending improvements
Bonus
Instructional-led | Lecture, case study
▷ Optimizing for other search engines (Bing, Baidu, Naver, YouTube, App Store, etc.).
▷ Latest Search Engine Optimization trends
▷ International SEO
▷ How to fix a search engine penalty
Assessment Component
▷ Individual Work
▷ Case Study with Activity Sheet (Written Assessment)
In this advanced SEO course, participants will learn:
By the end of the class, participants will:
The Advanced Search Engine Optimization course is recommended for advanced users who have completed the WSQ Search Engine Optimization course or have been practicing SEO for at least a year.
Advanced Search Engine Optimization

Advanced Search Engine Optimization
ENJOY COMPLIMENTARY REFRESHER COURSE
Re-attend the course, free of charge. Up to 1 complimentary refresher for up to 1 year after the last date of the course attended.*
*Refresher seats are specially allocated for refresher trainees and are non-participative. Refresher trainees may opt to take up participative seats subject to availability.
ACCESS POST-TRAINING SUPPORT
The post-training support programme is available to past trainees who have successfully completed the course. It serves as a consultation to address any hurdles faced while implementing the strategies and tactics shared during the course on real world campaigns. Contact your course trainer directly via email.
GET HANDS-ON
Retain knowledge better through practice and feedback. We apply instructional design methodologies such as Gagne's 9 Events of Instruction to enhance your learning and retention.
COMPREHENSIVE AND STRUCTURED CURRICULUM
Course modules are designed to build on the foundations, gradually leading up to the main course, and finally reinforcing the concepts learned through practice and feedback.
CURRICULUM AND COURSEWARE ARE UP-TO-DATE
Our curriculum developers who are in charged of keeping the curriculum and courseware up to date are active practitioners and experts in their respective fields.
REALISTIC, REAL-WORLD PRACTICAL SETTING
Shorten your learning curve through real-world case studies and practical examples.
EXPERIENCE MODERN TRAINING FACILITIES
Our training rooms are equipped with laptops, 500mbps internet connection, hexagon-shaped cluster seating, and comfortable swivelling chairs, providing you a cozy yet conducive learning environment.
DEVELOPED AND DELIVERED BY INDUSTRY EXPERTS
Our team of digital marketers are passionate individuals dedicated to imparting their years of knowledge and experience to our learners.
GAIN LIFE-TIME ACCESS TO COURSE MATERIALS
Worried your course materials accessed a year ago have become outdated? Fret not, signing up for this course gains you life-time access to the course materials via our learning management system.
TAKEAWAY ACTIONABLE STRATEGIES
Takeaway actionable strategies, frameworks, and processes you can implement to new or existing campaigns.
Course Fee:
S$888 S$750 nett
Face-to-face Classroom Dates
Learn Advanced, Practitioner-level SEO Strategies as Executed by Industry Experts