1 free refresher seat within 1 year after the course
Seats are non-participatory. Participatory seats are subject to availability.
Up to 3 complimentary followup sessions and after-training support
Access to mentor via short live group consultations (booster sessions), email, and forum support
LIFETIME COURSE MEMBERSHIP ACCESS
Gain lifetime access to up-to-date online resources for the course attended
Access up-to-date course slides, guides, and actionable templates via the learning portal
TARGET AUDIENCE
Marketing professionals, Web developers, Content developers, and Marketing managers who are required to understand how search engines work in order to manage SEO campaigns and oversee SEO vendors, as well as how to develop/optimize content and webpages to increase search rankings.
CERTIFICATION
A SkillsFuture WSQ Statement of Attainment (SOA) – ICT-SNM-3006-1.1 Integrated Marketing under the National Infocomm Competency Framework (NICF) and Certification of Completion by Equinet Academy will be awarded to candidates who have demonstrated competency in the WSQ Search Engine Optimisation (SEO) assessment and achieved at least 75% attendance.
PRE-REQUISITES
Basic computer knowledge. Each participant will be provided a windows laptop for the duration of the course. Participants may however opt to bring their own laptops.
A live website will not be required as students will be provided with demo websites to hands-on with both on-page and off-page SEO techniques on dummy webpages to increase search rankings. Participants will also be given the opportunity to apply the knowledge learnt to their own websites during class.
SEO Fundamentals
Instructor-Led | Lecture, case study, group discussion, group presentation
▷ What is SEO and How it Works?
▷ Why SEO is Important from a Business Perspective
▷ Advantages and Disadvantages of SEO
▷ Successful and Unsuccessful SEO Case Studies
▷ SEO VS SEM
▷ Overview of the 4-step SEO process
Keyword Research
Instructor-led | Lecture, demonstration and modelling, drill and practice, case study, group discussion, group presentation, group project work
▷ Keyword research 101: What is keyword research and why is it important
▷ 4 key principles of effective keyword research
▷ Types of keywords you should target and optimize for
▷ Recommended free and premium keyword research tools
▷ How to build an extensive SEO keyword plan
▷ How to implement a 4-step keyword research process
On-Page SEO: Keyword Optimisation and Technical SEO Audit
Instructor-led | Lecture, demonstration and modelling, case study, group discussion, group presentation, group project work, games/quizzes
▷ What is on-page optimisation and why is it important
▷ Title tags: Best practices
▷ Domain and URL: Best practices
▷ Meta description: Best practices
▷ Image optimisation: Best practices
▷ How to rank on Youtube and video optimisation
▷ Content creation: Best practices
▷ How search engines work
▷ White hat vs black hat SEO
▷ Google's latest and most significant algorithm changes
▷ How to conduct a technical SEO audit
▷ Local SEO
Off-Page SEO: Link Building and Content Marketing Strategies
Instructor-led | Lecture, demonstration and modelling, drill and practice, case study, individual project work
▷ Why is link building important?
▷ Anatomy of a quality backlink
▷ Major off-page SEO ranking factors
▷ Social media signals
▷ Effective link building strategies
SEO Analytics: Creating SEO Reports, Rank Tracking, and Interpreting SEO KPIs and Metrics
Instructional-led | Lecture, demonstration and modelling, case study
▷ How to track your keyword rankings
▷ How to develop a keyword ranking improvement plan
▷ Setting up Google Search Console + Walkthrough
▷ Essential SEO metrics to track and evaluate your SEO performance
Assessment Component
▷ Individual Project Work
▷ Case study (Written Assessment)
In this SEO workshop, participants will learn:
By the end of the class, participants will:
The Search Engine Optimisation course is the third recommended module to take out of the six digital marketing core modules. Complete all 6 core modules (in any order) and an optional Capstone Practicum Project (Digital Marketing Strategy and Implementation Plan) to become a Certified Digital Marketing Strategist.
ENJOY COMPLIMENTARY REFRESHER COURSE
Re-attend the course, free of charge. Up to 1 complimentary refresher for up to 1 year after the last date of the course attended.*
*Refresher seats are specially allocated for refresher trainees and are non-participative. Refresher trainees may opt to take up participative seats subject to availability.
ACCESS POST-TRAINING SUPPORT
The post-training support programme is available to past trainees who have successfully completed the course. It serves as a consultation to address any hurdles faced while implementing the strategies and tactics shared during the course on real world campaigns. Contact your course trainer directly via email.
GET HANDS-ON
Retain knowledge better through practice and feedback. We apply instructional design methodologies such as Gagne's 9 Events of Instruction to enhance your learning and retention.
COMPREHENSIVE AND STRUCTURED CURRICULUM
Course modules are designed to build on the foundations, gradually leading up to the main course, and finally reinforcing the concepts learned through practice and feedback.
CURRICULUM AND COURSEWARE ARE UP-TO-DATE
Our curriculum developers who are in charged of keeping the curriculum and courseware up to date are active practitioners and experts in their respective fields.
REALISTIC, REAL-WORLD PRACTICAL SETTING
Shorten your learning curve through real-world case studies and practical examples.
EXPERIENCE MODERN TRAINING FACILITIES
Our training rooms are equipped with laptops, 500mbps internet connection, hexagon-shaped cluster seating, and comfortable swivelling chairs, providing you a cozy yet conducive learning environment.
DEVELOPED AND DELIVERED BY INDUSTRY EXPERTS
Our team of digital marketers are passionate individuals dedicated to imparting their years of knowledge and experience to our learners.
GAIN LIFE-TIME ACCESS TO COURSE MATERIALS
Worried your course materials accessed a year ago have become outdated? Fret not, signing up for this course gains you life-time access to the course materials via our learning management system.
TAKEAWAY ACTIONABLE STRATEGIES
Takeaway actionable strategies, frameworks, and processes you can implement to new or existing campaigns.
COMPANIES WHO HAVE ATTENDED OUR COURSES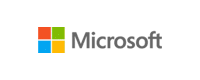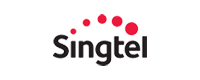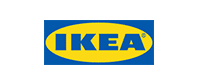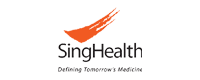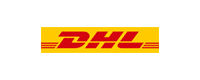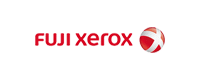 Course Fee:
S$740 nett
Course fee after eligible SSG Subsidies/SkillsFuture Credit:
From S$37 nett after 95% SSG Subsidies
Self-Sponsored Individuals:
Workfare Training Support (WTS) Scheme – 95% funding:
Eligible for Singapore Citizens 35 years and above; earning less than $2000/month
$740 $37
(Nett course fee payable after WTS funding)
$37 $0
(Nett course fee payable after WTS funding + $500 SkillsFuture Credit)
---
SkillsFuture Mid-career Enhanced Subsidy – 90% funding (Up to $50/hour):
Eligible for Singapore Citizens aged 40 years and above
$740 $74
(Nett course fee payable after MCES funding)
$74 $0
(Nett course fee payable after MCES funding + $500 SkillsFuture Credit)
---
Self-Sponsored Singapore Citizens and Singapore PRs – Up to 50% Funding Capped at $15/hour:
Singapore Citizens and Singapore PRs above 21 years old who do not qualify for WTS or MCES funding
$740 $500
(Nett course fee payable after SSG funding)
$500 $0
(Nett course fee payable after SSG funding + $500 SkillsFuture Credit or Post Secondary Education Account Funds)
Company Sponsored (SMEs):
Enhanced Training Support for SMEs (ETSS) – 90% funding (Up to $50/hour):
Eligible for SME Company-sponsored Singapore Citizens and Singapore PRs
$740 $74
(Nett course fee payable after ETSS funding)
---
Workfare Training Support (WTS) Scheme – 95% funding:
Singapore Citizens 35 years and above; earning less than $2000/month
$740 $37
(Nett course fee payable after WTS funding)
---
Company Sponsored (Non-SMEs):
SSG Non-SME Grant – 50% funding (Up to $15/hour):
Eligible for Non-SME Company-sponsored Singapore Citizens and Singapore PRs
$740 $500
(Nett course fee payable after SSG funding)
---
SkillsFuture Mid-career Enhanced Subsidy – 90% funding (Up to $50/hour):
Eligible for Singapore Citizens aged 40 years and above
$740 $74
(Nett course fee payable after MCES funding)
---
Workfare Training Support (WTS) Scheme – 95% funding:
Singapore Citizens 35 years and above; earning less than $2000/month
$740 $37
(Nett course fee payable after WTS funding)
Course Duration:
2 Days (9am – 6pm)
Learn How to Rank Your Website on Page #1 of Google Today