1 free refresher seat within 1 year after the course
Seats are non-participatory. Participatory seats are subject to availability.
Up to 3 complimentary followup sessions and after-training support
Access to mentor via short live group consultations (booster sessions), email, and forum support
LIFETIME COURSE MEMBERSHIP ACCESS
Gain lifetime access to up-to-date online resources for the course attended
Access up-to-date course slides, guides, and actionable templates via the learning portal
TARGET AUDIENCE
This course is suitable for Marketing Professionals/Managers/Executives (PMEs), Business Owners, and Individuals who are looking to gain a comprehensive understanding of the concept of digital marketing strategy, campaign development and implementation.
CERTIFICATION
A SkillsFuture WSQ Statement of Attainment (SOA) – ICT-SNM-5006-1.1 Integrated Marketing under the National Infocomm Competency Framework (NICF) and Certification of Completion by Equinet Academy will be awarded to candidates who have demonstrated competency in the WSQ Digital Marketing Strategy Assessment and achieved at least 75% attendance.
PRE-REQUISITES
Basic computer knowledge.
Each participant will be provided a windows laptop for the duration of the course. Participants may however opt to bring their own laptops.
Translate Digital Marketing to Business
Instructor-led | Mode of delivery (Lecture, Case Study, Ice-breaker)
▷ Define digital marketing
▷ Where digital marketing fits within an organisational structure
▷ Overview of the digital marketing strategy process
Derive Digital Marketing KPIs and Metrics from Marketing Objectives
Instructor-led | Mode of delivery (Lecture, Case Study, Role-play, Group Discussion, Group Presentation)
▷ What are digital marketing KPIs?
▷ Digital marketing KPIs vs metrics
▷ Overview of common digital marketing metrics
▷ How to define SMART digital marketing KPIs
▷ Relationship between marketing objectives, KPIs, and metrics
Understand Customers and the Market
Instructor-led | Mode of delivery (Lecture, Case Study, Role-play, Demonstration and Modelling, Group Discussion, Group Presentation)
▷ Research your customer personas (buyer personas)
▷ How to conduct competitive market analysis and top considerations
▷ Recommended digital marketing tools to perform market research
▷ Overview of SWOT analysis (drivers)
Digital Marketing Channels and Touchpoints
Instructor-led | Mode of delivery (Lecture, Case Study, Role-play, Group Brainstorming, Group Discussion, Group Presentation)
▷ Overview of digital marketing channels and consumer journey touchpoints
▷ How to select the right digital marketing channels that align to your marketing objectives
▷ Mapping digital marketing channels to buying funnel and consumer touchpoints
▷ Relationship between website and digital channels (SEO, SEM, Social Media, Email, Content, Display, Digital PR)
Develop a Strategic Digital Marketing Plan
Instructor-led | Mode of delivery (Presentation, case study with activity sheet, role-playing, group discussion and group presentation)
▷ Understand the elements that support the development of action plans
▷ Draft action plans from integrated elements
▷ Develop a strategic digital marketing plan
Implement Digital Marketing Campaign
Instructor-led | Mode of delivery (Lecture, Case Study, Role-play, Demonstration and Modelling, Practical, Group Brainstorming, Group Discussion, Group Presentation)
▷ Develop campaign brief and media plan
▷ Implement campaign URL builder to track user journey pathways from digital channels to website
▷ Important questions to ask before engaging a digital marketing agency
▷ How to manage digital marketing agencies
Evaluate and Optimise
Instructor-led | Mode of delivery (Lecture, Case Study, Demonstration and Modelling, Class Discussion)
▷ How to analyse and interpret digital marketing reports
▷ How to measure and calculate digital marketing ROI
▷ A/B testing methods
▷ Continuous optimisation process
Assessment Component
▷ Individual Project Work
▷ Case study (Written Assessment)
In this Digital Marketing Strategy course, participants will learn:
By the end of the class, participants will:
Be able to demonstrate a comprehensive understanding of the concept of digital marketing, features of various digital marketing channels, and market strategy
Gain actionable insights on the latest digital marketing trends and various digital marketing channel strategies in both B2B and B2C contexts
Be able to select appropriate digital marketing channels based on the marketing strategy
Be able to develop a digital marketing strategy and create roadmaps for campaign implementation to achieve business and marketing objectives
Be able to review performance indicators to measure the effectiveness of a digital marketing strategy
The Digital Marketing Strategy course is the first recommended module to take out of the six digital marketing core modules. Complete all 6 core modules (in any order) and an optional Capstone Practicum Project (Digital Marketing Strategy and Implementation Plan) to become a Certified Digital Marketing Strategist.
ENJOY COMPLIMENTARY REFRESHER COURSE
Re-attend the course, free of charge. Up to 1 complimentary refresher for up to 1 year after the last date of the course attended.*
*Refresher seats are specially allocated for refresher trainees and are non-participative. Refresher trainees may opt to take up participative seats subject to availability.
ACCESS POST-TRAINING SUPPORT
The post-training support programme is available to past trainees who have successfully completed the course. It serves as a consultation to address any hurdles faced while implementing the strategies and tactics shared during the course on real world campaigns. Contact your course trainer directly via email.
GET HANDS-ON
Retain knowledge better through practice and feedback. We apply instructional design methodologies such as Gagne's 9 Events of Instruction to enhance your learning and retention.
COMPREHENSIVE AND STRUCTURED CURRICULUM
Course modules are designed to build on the foundations, gradually leading up to the main course, and finally reinforcing the concepts learned through practice and feedback.
CURRICULUM AND COURSEWARE ARE UP-TO-DATE
Our curriculum developers who are in charged of keeping the curriculum and courseware up to date are active practitioners and experts in their respective fields.
REALISTIC, REAL-WORLD PRACTICAL SETTING
Shorten your learning curve through real-world case studies and practical examples.
EXPERIENCE MODERN TRAINING FACILITIES
Our training rooms are equipped with laptops, 500mbps internet connection, hexagon-shaped cluster seating, and comfortable swivelling chairs, providing you a cozy yet conducive learning environment.
DEVELOPED AND DELIVERED BY INDUSTRY EXPERTS
Our team of digital marketers are passionate individuals dedicated to imparting their years of knowledge and experience to our learners.
GAIN LIFE-TIME ACCESS TO COURSE MATERIALS
Worried your course materials accessed a year ago have become outdated? Fret not, signing up for this course gains you life-time access to the course materials via our learning management system.
TAKEAWAY ACTIONABLE STRATEGIES
Takeaway actionable strategies, frameworks, and processes you can implement to new or existing campaigns.
COMPANIES WHO HAVE ATTENDED OUR COURSES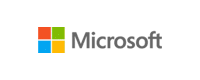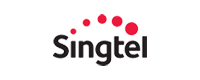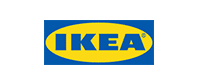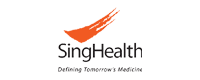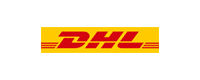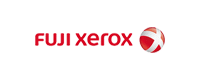 Course Fee:
S$740 nett
Course fee after eligible SSG Subsidies/SkillsFuture Credit:
From S$37 nett after 95% SkillsFuture Funding
Self-Sponsored Individuals:
Workfare Training Support (WTS) Scheme – 95% funding:
Eligible for Singapore Citizens 35 years and above; earning less than $2000/month
$740 $37
(Nett course fee payable after WTS funding)
$37 $0
(Nett course fee payable after WTS funding + $500 SkillsFuture Credit)
---
SkillsFuture Mid-career Enhanced Subsidy – 90% funding (Up to $50/hour):
Eligible for Singapore Citizens aged 40 years and above
$740 $74
(Nett course fee payable after MCES funding)
$74 $0
(Nett course fee payable after MCES funding + $500 SkillsFuture Credit)
---
Self-Sponsored Singapore Citizens and Singapore PRs – Up to 50% Funding Capped at $15/hour:
Singapore Citizens and Singapore PRs above 21 years old who do not qualify for WTS or MCES funding
$740 $500
(Nett course fee payable after SSG funding)
$500 $0
(Nett course fee payable after SSG funding + $500 SkillsFuture Credit or Post Secondary Education Account Funds)
Company Sponsored (SMEs):
Enhanced Training Support for SMEs (ETSS) – 90% funding (Up to $50/hour):
Eligible for SME Company-sponsored Singapore Citizens and Singapore PRs
$740 $74
(Nett course fee payable after ETSS funding)
---
Workfare Training Support (WTS) Scheme – 95% funding:
Singapore Citizens 35 years and above; earning less than $2000/month
$740 $37
(Nett course fee payable after WTS funding)
---
Company Sponsored (Non-SMEs):
SSG Non-SME Grant – 50% funding (Up to $15/hour):
Eligible for Non-SME Company-sponsored Singapore Citizens and Singapore PRs
$740 $500
(Nett course fee payable after SSG funding)
---
SkillsFuture Mid-career Enhanced Subsidy – 90% funding (Up to $50/hour):
Eligible for Singapore Citizens aged 40 years and above
$740 $74
(Nett course fee payable after MCES funding)
---
Workfare Training Support (WTS) Scheme – 95% funding:
Singapore Citizens 35 years and above; earning less than $2000/month
$740 $37
(Nett course fee payable after WTS funding)
Course Duration:
2 Days (9am – 6pm)
Re-Define Your Digital Marketing Strategy Today