Digital Marketing Agency Request For Proposal (RFP)
Looking to hire a digital marketing agency?
Your search stops here.
70% brand & marketing grants available for Singapore companies.
Hire a Digital Marketing Agency for Your Business
Share your project goals, requirements, and budget with us and we will connect you with up to 3 suitable digital marketing agencies.
We have also partnered up with an experienced grants consultant to help eligible companies obtain 70% marketing grants (up to $150,000), funded by the Singapore Government. 
Some of Our Agency Partners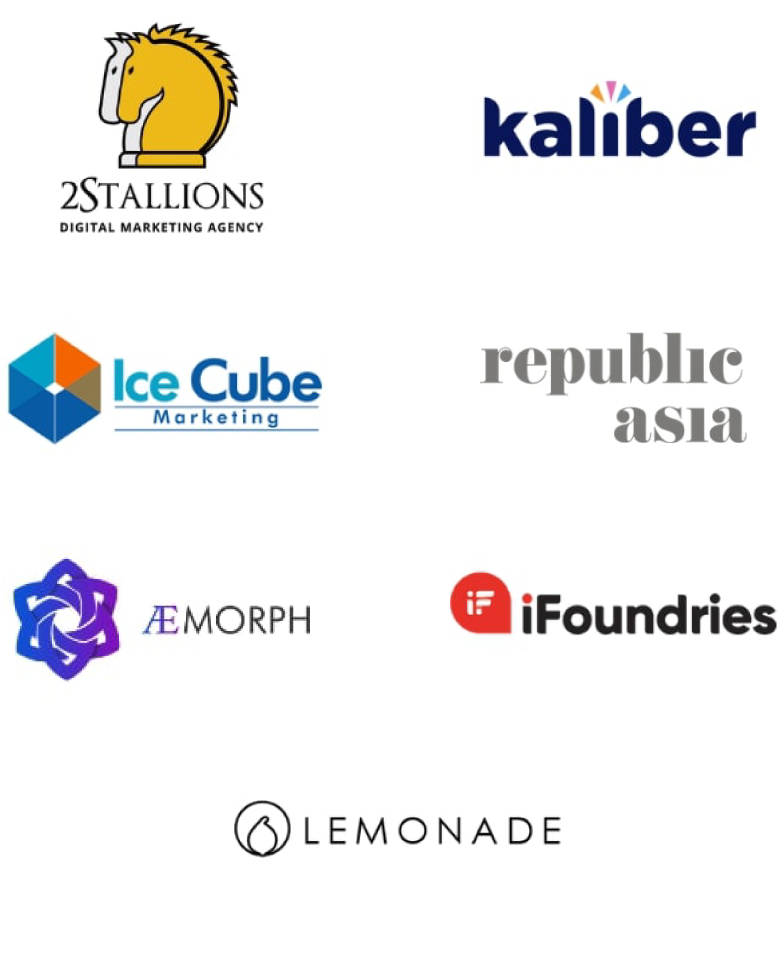 Step 1
Provide us with your requirements
Select areas you need help with
Tell us your budget
Step 2
Meet with our consultants to elaborate on your campaign requirements.
We'll understand your project details better and match you to the most suitable agencies
Step 3
Receive up to 3 recommendations from the top agencies.
Get connected to the 3 most suitable digital agencies based on your requirements.
70% Marketing Grants Available
Singapore enterprises can tap on the Enterprise Development Grant (EDG), a grant provided by the Singapore government, to develop their marketing capabilities and grow their businesses.
Our grants partner has successfully helped dozens of Singapore SMEs obtain marketing grants of between S$25,000 and S$150,000 over the last 7 years, and we are pleased to offer this service to you as well.
What does it support?
Up to 70% of project fees supported under the grant
Marketing consultancy, audit, research, strategy development, knowledge transfer and more
Who can apply?
Company must have: 
30% local shareholding, held directly or indirectly by Singapore/Singaporean PR(s),
Less than $100m in revenue and less than 200 employees,
Financial viability to start and complete the project
For more information on the grants available, submit the Request for Proposal form below and our team will reach out to you.
Share your project requirements and get matched with up to 3 digital agencies within 3 working days.