Institute and Industry Partner Programme (IIPP)
What is The Institute and Industry Partner Programme (IIPP) About?
The Institute and Industry Partner Programme (IIPP) is a collaborative initiative between our institute's undergraduate trainees and graduate alumni and industry partners, supported by government initiatives from Enterprise Singapore (ESG), Workforce Singapore (WSG), and SkillsFuture Singapore (SSG).
Our industry partners include small medium enterprises (SMEs), non-profit organisations (NGOs), and multinational corporations (MNCs).
Government initiatives include the Productivity Solutions Grant (PSG), Career Conversion Programme (CCP), and SkillsFuture Career Transition Programme (SCTP).
Key Objectives and Outcomes of This Partnership Programme
Through this partnership, we enable our industry partners to tap on the acquired skills and abilities of our undergraduate trainees and graduate alumni to boost business productivity and return on invested capital.
These outcomes can be achieved through outsourcing projects to our undergraduate trainees, led by veteran industry practitioners and/or employing our competent graduate alumni as full-time employees.
At the same time, our undergraduate trainees get hands-on applied learning through work exposure on real-world outsourced projects, while our graduate alumni contribute to the economic growth of the company and society at large through meaningful employment.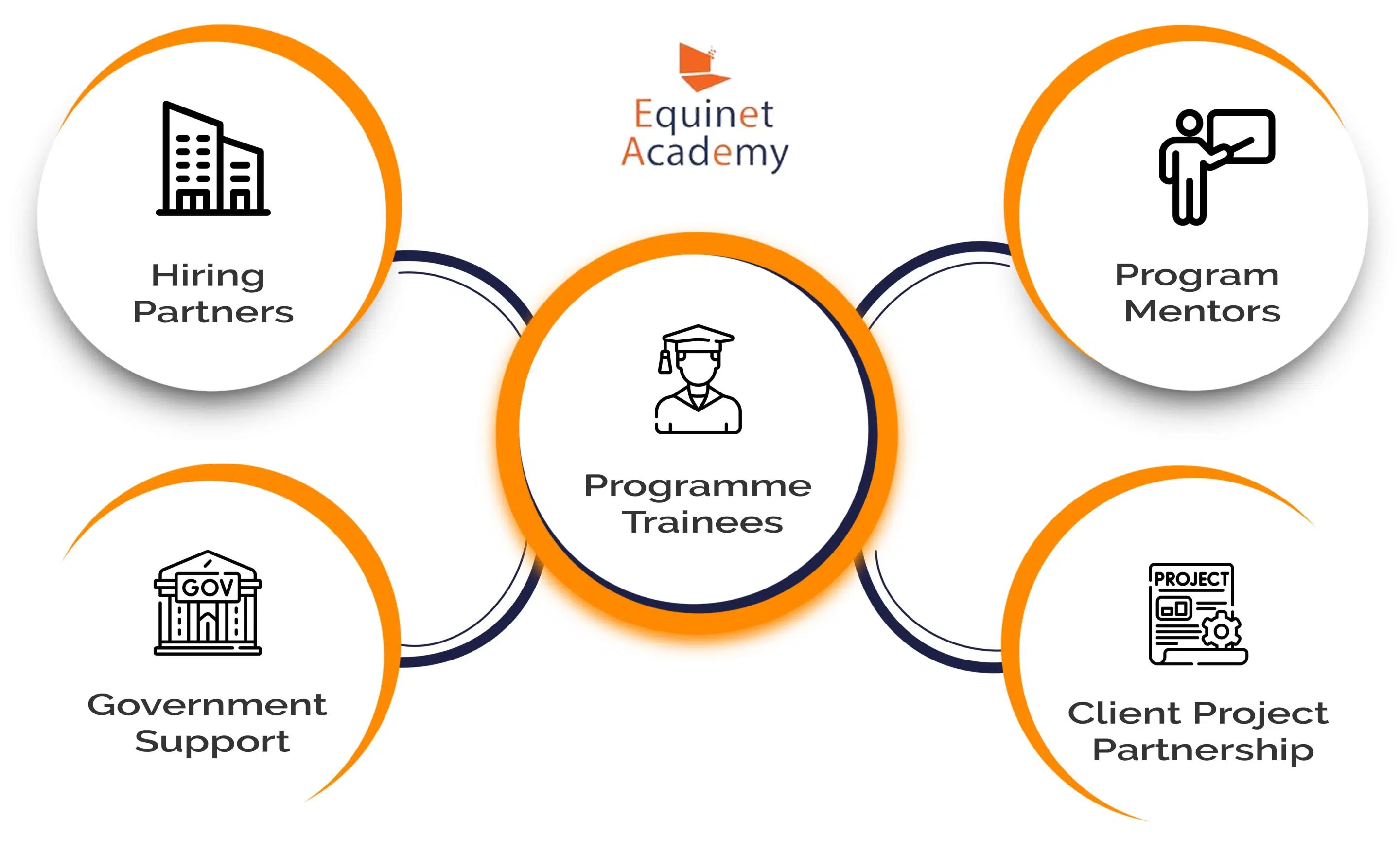 Who Can Participate In This Programme?
Client Project Partner
Client Project Partners outsource their business projects to undergraduate trainees who are led by veteran industry practitioners (Project Mentors).
Hiring Partner
Hiring Partners select from a pool of competent graduate alumni to interview and offer full time employment.
Project Mentor
Project Mentors or project advisors are veteran industry practitioners who provide personal and professional guidance to undergraduate trainees throughout the entire duration of their capstone projects.
Programme Facilitator
Programme Facilitators are industry experts who impart their wealth of knowledge to programme trainees through modular bite-sized training sessions.
Programme Trainee
Programme Trainees are aspiring industry professionals and career seekers who seek to upgrade their portfolio and acquire industry-relevant skills to be job-ready.
Apply Now
Be part of the Institute and Industry Partner Programme and apply for one of these 5 roles today: