*This course is accredited by SkillsFuture Singapore under the WSQ Skills Framework ICT-SNM-5004-1.1 Content Strategy
2 Days (16 Hours)
9am – 6pm
Classroom, Instructor-led, Hands-on
Training is conducted live in Singapore
S$740 nett
Original fee S$990 nett
TARGET AUDIENCE
Vice Presidents and Directors of Marketing and Public Relations, Marketing Managers, PR Managers, Marketing Executives, PR Executives, Business Owners, Content Marketing Specialists, Content Strategists and Entrepreneurs who want to learn how to craft an impactful content marketing plan and generate better outcomes from content marketing efforts.
CERTIFICATION
A Certification of Completion will be issued upon achieving at least 75% attendance for the course.
PRE-REQUISITES
Basic computer knowledge. Each participant will be provided a windows laptop for the duration of the course. Participants may however opt to bring their own laptops.
Content Marketing Fundamentals
Instructor-Led | Lecture, games, group discussion, group presentation, demonstration and modelling
▷ What is Content Marketing
▷ What is Content Marketing Strategy (Discover, Design, Deploy, Decipher)
▷ Key Highlights On Content Marketing Trends & Its Implications
▷ Overview Of The Different Content Units (Types, Formats & Channels)
▷ Understand and map out the Content Marketing Process
▷ Benefits and Limitations of Content Marketing
Conduct Content Marketing Audit
Instructor-led | Lecture, demonstration and modelling, drill and practice, brainstorming, group discussion, group presentation, didactic questioning, open class discussion
▷ Conduct a content audit on capabilities, process and platforms
▷ Overview of the different content marketing tools and management platforms
▷ Identify and map out the consumer buyer's journey
▷ Create customised consumer audience persona
Develop Content Marketing Strategies
Instructor-led | Lecture, drill and practice, group discussion, group presentation, group project work, didactic questioning, demonstration
▷ What is and how to apply a Storytelling Framework
▷ Align your storytelling framework with your persona
▷ Identify the right brand archetype and the associated tone of voice and linguistic cues
▷ How to create shareable content for maximum reach and impact
▷ Highlights effective content marketing strategies and tactics that work
Create Content Marketing Plan
Instructor-led | Lecture, demonstration and modelling, drill and practice, case study, didactic questioning, group brainstorming, group presentation, group project work
▷ How to create shareable content
▷ Create effective and engaging emails content that drives clickthrough and action
▷ Understand and apply story prototyping techniques
▷ How to create content pillars, a content grid, and content calendar
▷ Learn how to distribute and promote the right content across Owned (Email, Website, Blog), Shared (Publishers & Influencers social and digital channels),Earned (Fans' Social Channels), Paid (Outbrain, Google Display Network)
▷ Overview of content marketing metrics across the buyers' journey and which key metrics to optimise
Develop Content Governance Model
Instructional-led | Lecture, group discussion, didactic questioning, demonstration and modelling, games, class discussion + debate, drill and practice
▷ What is and how to apply a content governance model
▷ Review of content management systems and platforms
▷ Review of content tools (such as Buffer, Canva, Grammerly, Hemmingway, Siteliner) to help you produce and manage your content
Assessment Component
▷ Short Answers/Structured Questioning (Written Assessment)
▷ Case study (Written Assessment)
In this content marketing course, you will learn:
By the end of the class, participants will be able to :
The Content Marketing Strategy course is the second recommended module to take out of the six digital marketing core modules. Complete all 6 core modules (in any order) and a Capstone Practicum Project (Digital Marketing Plan) to become a Certified Digital Marketing Strategist.
ENJOY COMPLIMENTARY REFRESHER COURSE
Re-attend the course, free of charge. Up to 1 complimentary refresher for up to 1 year after the last date of the course attended.*
*Refresher seats are specially allocated for refresher trainees and are non-participative. Refresher trainees may opt to take up participative seats subject to availability.
ACCESS POST-TRAINING SUPPORT
The post-training support programme is available to past trainees who have successfully completed the course. It serves as a consultation to address any hurdles faced while implementing the strategies and tactics shared during the course on real world campaigns. Contact your course trainer directly via email.
GET HANDS-ON
Retain knowledge better through practice and feedback. We apply instructional design methodologies such as Gagne's 9 Events of Instruction to enhance your learning and retention.
COMPREHENSIVE AND STRUCTURED CURRICULUM
Course modules are designed to build on the foundations, gradually leading up to the main course, and finally reinforcing the concepts learned through practice and feedback.
CURRICULUM AND COURSEWARE ARE UP-TO-DATE
Our curriculum developers who are in charged of keeping the curriculum and courseware up to date are active practitioners and experts in their respective fields.
REALISTIC, REAL-WORLD PRACTICAL SETTING
Shorten your learning curve through real-world case studies and practical examples.
EXPERIENCE MODERN TRAINING FACILITIES
Our training rooms are equipped with laptops, 500mbps internet connection, hexagon-shaped cluster seating, and comfortable swivelling chairs, providing you a cozy yet conducive learning environment.
DEVELOPED AND DELIVERED BY INDUSTRY EXPERTS
Our team of digital marketers are passionate individuals dedicated to imparting their years of knowledge and experience to our learners.
GAIN LIFE-TIME ACCESS TO COURSE MATERIALS
Worried your course materials accessed a year ago have become outdated? Fret not, signing up for this course gains you life-time access to the course materials via our learning management system.
TAKEAWAY ACTIONABLE STRATEGIES
Takeaway actionable strategies, frameworks, and processes you can implement to new or existing campaigns.
COMPANIES WHO HAVE ATTENDED OUR COURSES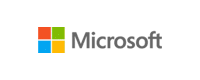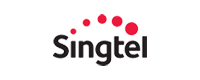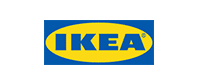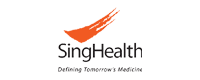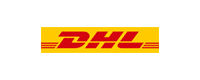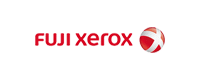 Course Fee:
S$990 S$740 nett
Course fee after eligible SSG Subsidies/SkillsFuture Credit:
Self-Sponsored Individuals:
Self-Sponsored Singapore Citizens Using SkillsFuture Credit:
$740 $240
(Nett course fee payable after $500 SkillsFuture Credit)
Company Sponsored:
Company-Sponsored (SMEs and Non-SMEs) – $2/hour:
Eligible for Company-sponsored Singapore Citizens and Singapore PRs who are full-time employees
$740 $708
(Nett course fee payable after training grant)
Learn How to Craft and Execute a Sustainable Content Marketing Plan Today