COMPANIES WHO HAVE ATTENDED OUR COURSES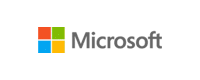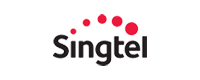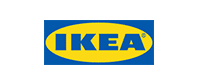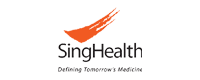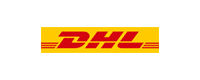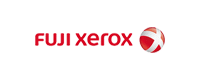 1 free refresher seat within 1 year after the course
Seats are non-participatory. Participatory seats are subject to availability.
Up to 3 complimentary followup sessions and after-training support
Access to mentor via short live group consultations (booster sessions), email, and forum support
LIFETIME COURSE MEMBERSHIP ACCESS
Gain lifetime access to up-to-date online resources for the course attended
Access up-to-date course slides, guides, and actionable templates via the learning portal
TARGET AUDIENCE
Marketing Practitioners, Content Marketing Specialists, Social Media Managers, Bloggers, Vloggers, Copywriters, Entrepreneurs, Business Owners, and anyone who wants to be equipped with writing skills that are not only essential in marketing and communications, but in every aspect of business and life.
CERTIFICATION
A Certification of Completion will be issued upon achieving at least 75% attendance for the course.
PRE-REQUISITES
Basic computer literacy and proficient in a word processing software including knowing how to track changes – bring along your own laptop to class
A minimum level of English proficiency (any of the following):
GCE 'O' level or 'N' Level pass in English (at least D7 Grade), Level 3 pass in English under Workplace Literacy (WPL), any ITE or Polytechnic full course certification or University Degree
It would be advantageous to possess a Digital Marketing certification such as Equinet Academy's WSQ Content Marketing Strategy or Advanced Content Marketing Strategy.
Topic 1: About You is Not About You
Instructor-Led | Lecture, games, individual presentation, group discussion, demonstration and modelling
▷ Why words have the power to make or break your brand
▷ What does bad grammar and misspelling say about your brand?
▷ When do you not need to follow the rules of grammar?
▷ How to be clear and concise in your writing
▷ What is a Value Proposition, U.S.P. & Positioning Statement?
▷ What's in a name – how are brand names developed
▷ What's a brand tagline and how to write an effective one
▷ Examples of About Us descriptions – how do they stack up?
▷ What is the 5 Cs (Company-Consumer-Communication-Channel-
Conversion) and how to use it to plan your writing
▷ Why "what's in it for me?" is the most important consideration
Topic 2: Writing Content vs Writing Copy
Instructor-Led | Lecture, games, group discussion, group presentation, demonstration and modelling
▷ Understanding your potential customers
▷ What is Content Marketing and what is Advertising?
▷ What is the key difference between Content Writing and Copywriting
and why there is ultimately no difference between them
▷ What are Advertorials, Advertising Features and Sponsored Content?
▷ How writing can be supplemented or reinforced with visuals and audio
▷ What are the different types of content and why they need to be
informational, educational, entertaining and inspiring
▷ What is the difference between Created and Curated Content and why
you still need to write comments on the latter
▷ Examples of ad copy that are engaging, persuasive, and that convert
▷ Write a 10-second elevator pitch for an assigned product/service and
take turns to present as a group
Topic 3: The 6 Key Approaches To Writing
Instructor-Led | Lecture, games, individual assessment, group discussion, demonstration and modelling
▷ What are the 6 Key Approaches to writing?
▷ 1) The Storytelling Approach
▷ 2) The Hero's Journey Approach
▷ 3) The Problem-Solution Approach
▷ 4) The Journalistic Approach
▷ 5) The Benefits Over Features Approach
▷ 6) The Content Component Approach
▷ How to write a killer title or headline for your content or ad
▷ Why are sub-headings important in the body copy?
▷ What to include in the Call-To-Action?
▷ How to identify and address objections in your writing
▷ Choose one or more of the 6 Key Approaches for your 1st writing
assessment (for an assigned campaign)
Topic 4: Writing For The Various Media
Instructor-Led | Lecture, games, group discussion, demonstration and modelling
▷ What are keywords, how to find them, and how to use them
▷ What is SEO and how does it impact your writing?
▷ How to organise your content around Pillar Pages and Topic Clusters
▷ What are the key sections that you have to write for your website
▷ Writing for mobile website vs desktop website
▷ What information to include for social media
▷ What are the character limits for social media posts and ads
▷ How to use hashtags and links effectively in social media posts?
▷ Why asking questions at the end of social media posts generate
engagement
▷ Why videos need subtitles and YouTube posts need transcriptions
▷ How to write for email newsletters
▷ How to write for instant messaging apps

Topic 5: Psychology & How To Improve Your Writing
Instructor-Led | Lecture, games, group discussion, demonstration and modelling
▷ What are the principles of Persuasion and Pre-suasion?
▷ How to bring up customer pain points, surface their fears, etc.
without being unethical?
▷ What are power words and how to use them?
▷ How to use humour and emotional cues in your writing
▷ Does writing the way we speak work?
▷ Why we should avoid using clichés, abbreviations and acronyms
▷ What is house-style and why it is important
▷ How simplifying, paraphrasing, summarising, and editing can
help improve your writing
▷ Free online tools and resources

Topic 6: Writing With The End In Mind & Beyond
Instructor-Led | Lecture, games, group discussion, individual assessment, demonstration and modelling
▷ How to ensure your writing is contributing to your organisation's goals
▷ What are the metrics used to evaluate your posts/ads
▷ How to analyse data from the website and social media
▷ How to repurpose your old content
▷ Where to look for new ideas to write about
▷ How to overcome writer's block
▷ How to think (and write) out of the box
▷ Choose another one or more of the 6 Key Approaches for your 2nd
writing assessment (for an assigned campaign)

In this 16-hour Content & Copy Writing course, you will:
ENJOY COMPLIMENTARY REFRESHER COURSE
Re-attend the course, free of charge. Up to 1 complimentary refresher for up to 1 year after the last date of the course attended.*
*Refresher seats are specially allocated for refresher trainees and are non-participative. Refresher trainees may opt to take up participative seats subject to availability.
ACCESS POST-TRAINING SUPPORT
The post-training support programme is available to past trainees who have successfully completed the course. It serves as a consultation to address any hurdles faced while implementing the strategies and tactics shared during the course on real world campaigns. Contact your course trainer directly via email.
GET HANDS-ON
Retain knowledge better through practice and feedback. We apply instructional design methodologies such as Gagne's 9 Events of Instruction to enhance your learning and retention.
COMPREHENSIVE AND STRUCTURED CURRICULUM
Course modules are designed to build on the foundations, gradually leading up to the main course, and finally reinforcing the concepts learned through practice and feedback.
CURRICULUM AND COURSEWARE ARE UP-TO-DATE
Our curriculum developers who are in charged of keeping the curriculum and courseware up to date are active practitioners and experts in their respective fields.
REALISTIC, REAL-WORLD PRACTICAL SETTING
Shorten your learning curve through real-world case studies and practical examples.
EXPERIENCE MODERN TRAINING FACILITIES
Our training rooms are equipped with laptops, 500mbps internet connection, hexagon-shaped cluster seating, and comfortable swivelling chairs, providing you a cozy yet conducive learning environment.
DEVELOPED AND DELIVERED BY INDUSTRY EXPERTS
Our team of digital marketers are passionate individuals dedicated to imparting their years of knowledge and experience to our learners.
GAIN LIFE-TIME ACCESS TO COURSE MATERIALS
Worried your course materials accessed a year ago have become outdated? Fret not, signing up for this course gains you life-time access to the course materials via our learning management system.
TAKEAWAY ACTIONABLE STRATEGIES
Takeaway actionable strategies, frameworks, and processes you can implement to new or existing campaigns.
Course Fee:
S$888 S$500 nett
Face-to-face Classroom Dates
Course Duration:
2 Days (9am – 6pm)
How to Write Engaging Content and Get Your Audience to Take Action