*This programme has 6 modules accredited by SkillsFuture Singapore under the Sales and Marketing Technical Skills and Competencies for the Infocomm Technology Skills Framework
12 Days (96 hours)
9am – 6pm each day
Average duration to completion: 1.5 to 3 months
Classroom, Instructor-led, Hands-on
Training is conducted live in Singapore
From S$230.70 nett after 95% SkillsFuture funding
Original fee S$4614 nett
TARGET AUDIENCE
This programme is suitable for:
✓ Traditional marketers looking to cross over to digital marketing roles
✓ Marketing Managers and Marketing Executives managing or outsourcing their digital marketing campaigns
✓ Digital marketing agency Account Managers and Executives managing client campaigns
✓ Small Business Owners who run their own digital marketing campaigns or want to better manage their digital marketing agencies
✓ Anyone who wants to gain a comprehensive understanding of digital marketing
CERTIFICATION
Upon successful completion of all 6 core digital marketing modules and an optional Capstone Practicum Project (Develop Holistic Digital Marketing Strategy and Implementation Plan), candidates will be awarded a digital marketing certificate – Certified Digital Marketing Strategist qualification issued by Equinet Academy and 6 WSQ Statements of Attainments (SOAs) issued by SkillsFuture Singapore.
PRE-REQUISITES
Basic computer knowledge. Each participant will be provided a windows laptop for the duration of the course. Participants may however opt to bring their own laptops.
In this 12-day programme, you will learn:
By the end of the programme, participants will be able to:
The Certified Digital Marketing Strategist (CDMS) Programme is a certificate level course. Complete all 6 core modules (in any order) and an optional Capstone Practicum Project (Digital Marketing Strategy and Implementation Plan) to become a Certified Digital Marketing Strategist.
ENJOY COMPLIMENTARY REFRESHER COURSE
Re-attend the course, free of charge. Up to 1 complimentary refresher for up to 1 year after the last date of the course attended.*
*Refresher seats are specially allocated for refresher trainees and are non-participative. Refresher trainees may opt to take up participative seats subject to availability.
ACCESS POST-TRAINING SUPPORT
The post-training support programme is available to past trainees who have successfully completed the course. It serves as a consultation to address any hurdles faced while implementing the strategies and tactics shared during the course on real world campaigns. Contact your course trainer directly via email.
GET HANDS-ON
Retain knowledge better through practice and feedback. We apply instructional design methodologies such as Gagne's 9 Events of Instruction to enhance your learning and retention.
COMPREHENSIVE AND STRUCTURED CURRICULUM
Course modules are designed to build on the foundations, gradually leading up to the main course, and finally reinforcing the concepts learned through practice and feedback.
CURRICULUM AND COURSEWARE ARE UP-TO-DATE
Our curriculum developers who are in charged of keeping the curriculum and courseware up to date are active practitioners and experts in their respective fields.
REALISTIC, REAL-WORLD PRACTICAL SETTING
Shorten your learning curve through real-world case studies and practical examples.
EXPERIENCE MODERN TRAINING FACILITIES
Our training rooms are equipped with laptops, 500mbps internet connection, hexagon-shaped cluster seating, and comfortable swivelling chairs, providing you a cozy yet conducive learning environment.
DEVELOPED AND DELIVERED BY INDUSTRY EXPERTS
Our team of digital marketers are passionate individuals dedicated to imparting their years of knowledge and experience to our learners.
GAIN LIFE-TIME ACCESS TO COURSE MATERIALS
Worried your course materials accessed a year ago have become outdated? Fret not, signing up for this course gains you life-time access to the course materials via our learning management system.
TAKEAWAY ACTIONABLE STRATEGIES
Takeaway actionable strategies, frameworks, and processes you can implement to new or existing campaigns.
COMPANIES WHO HAVE ATTENDED OUR COURSES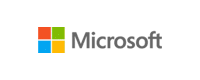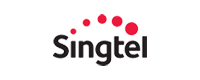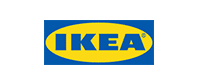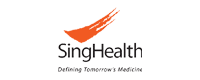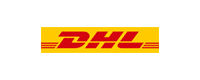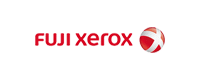 Course Fees (Per Module):
Module 1: Digital Marketing Strategy – S$740
Module 2: Content Marketing Strategy – S$798
Module 3: Search Engine Optimisation – S$740
Module 4: Digital Advertising – S$798
Module 5: Social Media Marketing – S$740
Module 6: Digital Marketing Analytics – S$798
Course Fees (Before Funding):
S$4614
Course Fees (After Funding):
From $230.70 (Register online to calculate exact funding eligibility) or see all eligible funding options.
Optional Capstone Practicum Project and Mentorship:
S$600
Course Duration:
12 Days (96 hours)
9am – 6pm each day
Average duration to completion: 1.5 to 3 months
Course Schedules:
View course schedules →
(View course schedules of all core modules)
Become a Certified Digital Marketing Strategist and Enhance Your Career Progression