Website Optimisation and Converstion Rate Optimisation (CRO) Course
Learn how to Optimise Your Landing Pages and Multiply  Your Conversion Rates
This Conversion Rate Optimisation course will transform you into a data-driven conversion rate specialist.
Companies globally are spending almost $3.03 billion in advertising dollars. But many are leaking revenue and wasting money with their advertising/marketing efforts because of poor and inefficient websites.
It doesn't matter how much ad dollars and promotions you do if your website is underperforming.
To improve website ROI and performance, you'll need to implement a methodical process called Conversion Rate Optimisation.
It is a process that allows you to optimise your on-site goals by running data-driven experiments to remove friction and increase conversions.
This helps you to increase qualified leads from existing website traffic, improve prospect retention and most importantly, close more sales online.
Sign up for this course if you:
Have been studying your analytics reports month after month, but can't understand why your traffic isn't converting – Learn how and what to analyse in order to spot and fix any high friction elements
Need to optimise your landing page conversions, but are unsure where to begin.
Are not getting positive returns for your paid advertising campaigns – Doubling your conversion rates means reducing your ad spend
Don't know how to read your reports nor identify gaps in your conversion funnels – Address these gaps and achieve quick wins to boost your conversions
Don't really understand what your customers really want – Apply consumer psychology principles and see from your customers' perspective
By the end of this course, you will learn step-by-step how to improve your bottom-line through landing page optimisation, website testing, identifying digital insights and implementing actionable strategies.
This 2-day hands-on course will take you through proven CRO digital tools, 15+ case studies, real examples and key consumer psychology concepts behind conversion rate optimisation.
User Experience Professionals, Web Designers, Graphic Designers, Content Developers, Copywriters, Marketing Professionals, and anyone who wants to increase conversion rates on websites.
What you'll learn:
The latest Conversion Rate Optimisation (CRO) principles & heuristics to maximise conversions on your website (Home page, product page, sales pages, contact pages, download pages, lead pages and more).  
How to develop landing page wireframes to turn more visitors into leads and customers.
Landing page optimisation: How to identify and remove negative friction to increase efficiency of your landing pages (With industry-standard Analytics tools).
Understand modern consumer psychology and implement powerful persuasion techniques on your landing pages.
How to find and craft a strong value proposition that stands out and get website visitors to take action now.
What to test, when to test, and how to test using proven, repeatable A/B testing and multivariate testing tools.
Develop conversion funnels across your marketing channels and platforms to achieve business objectives
How to effectively develop and manage a conversion rate optimisation plan – Whether or not you're in an agency or in-house.
And much more
By the end of this course, you will be able to:
Adopt the mind-set of a conversion rate optimiser and demonstrate an understanding of the fundamental concepts of conversion rate optimisation
Apply persuasion techniques through understanding consumer psychology to increase conversion rates
Optimise landing pages and develop wireframes that enhance user experience, leading to higher conversion rates
Analyse performance of marketing channels through digital analytics tools and develop conversion funnels
Conduct customer research and user centred testing to understand user behaviour on technical platforms
Develop and manage a conversion rate optimisation plan
Download the full course brochure here.
Foundations of Conversion Rate Optimisation (CRO)
Instructor-Led | Lecture, case study, class discussion, group discussion, group project work, group presentation
What is Conversion Rate Optimisation and Why is it Important
Understand the Conversation Rate Optimisation Process
Overview of the best practices in CRO
Understand User Behaviour
Instructor-led | Lecture, case study, group discussion, group presentation, group project work
Consumer Psychology 101: Fogg's behavior model, Caldini's principle of motivation, Neuromarketing & LIFT Model
Overview of Cognitive biases & Heuristics Analysis
How to find objections, problems and desires of your customers
Build a buyer's journey across your website
Organize research and craft an effective Value Proposition
Landing Page, Website and Ad Creative Optimisation
Instructor-led | Lecture, demonstration and modelling, concept formation, drill and practice, case study, group discussion, group presentation, group project work
What is landing page optimisation and why is it important
How to conduct a landing page teardown
How to perform Heuristics Analysis and Conversion Rate Audit
Overview of Conversion Copywriting
How to structure your site information for higher conversions
Create a Landing Page with Higher Conversions
Learn copywriting techniques to optimise ad creative & copy
Research, Test, Optimise
Instructor-led | Lecture, demonstration and modelling, drill and practice, case study, individual project work
Overview of conversion research methodologies
Qualitative vs Quantitative data
Data gathering: Using analytics to know what metrics to improve
Identify low hanging opportunities and quick fixes to increase conversions
Behavioural analysis tools: Heat maps, Mouse Tracking, User Testing, Web analytics
How to create and prioritise conversion hypothesis
Anatomy of a/b testing: Develop an A/B testing strategy
Analyse conversion testing results
Design a Customer Optimization Plan
Managing and Scaling an Optimisation Program
Instructional-led | Lecture, demonstration and modelling, case study
Choosing the right Optimisation tools
Key metrics to track for program growth
How to plan, design, implement and scale a conversion optimisation program
A Certification of Completion will be issued upon achieving at least 75% attendance for the course.
Basic computer knowledge.
In-person classroom learning mode: Each participant will be provided a windows laptop for the duration of the course. trainees may however opt to bring their own laptops.
Online-classroom learning mode: Personal computer, stable internet connection of at least 10mbps, webcam, microphone, video conferencing platform, and other logistical requirements outlined in the Online-based Classroom Learner Guide.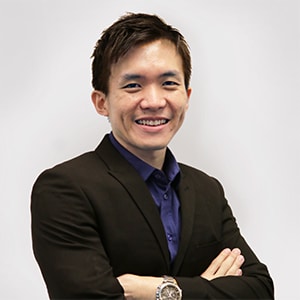 Shaun comes from a rich background of B2B sales, social media marketing, demand generation, marketing operations and marketing strategy. Playing a key role in previous marketing agencies, Shaun had the opportunity to consult top brands like Grab, Oracle, Microsoft, Salesforce, NUS (and more) with their online marketing & go-to market strategy.
Be assured of the highest quality of training in the classroom.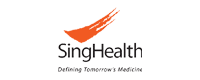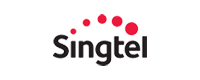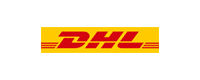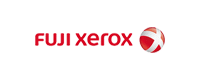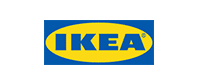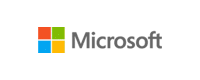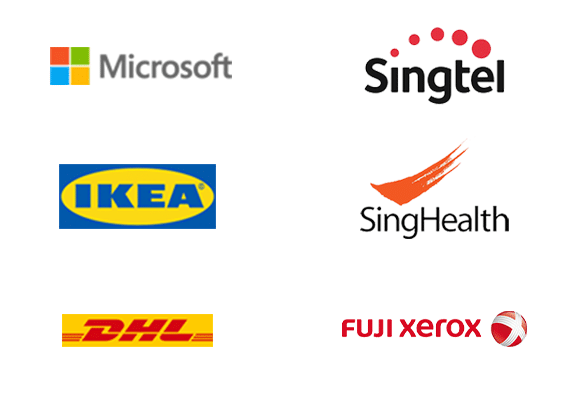 On top of having access to your trainer's contact, you will also enjoy the following post-training benefits:
Complimentary Refresher
1 free refresher seat (re-sit the course online) within 1 year after the course.
Clinic Sessions
Unlimited complimentary 3-hour small group clinic sessions with a subject matter expert for up to 3 years.
Alumni Support Group
Be part of a support group where you can post questions, discuss, and get feedback from the community.
Lifetime Course Membership Access
Gain lifetime access to constantly updated course resources via the learning portal.
Online Classroom Course Dates
Course Fee:
S$798 S$500 nett
Questions? Check out the frequently asked questions below.
What is Conversion Rate Optimisation (CRO) and why is it important?
Conversion Rate Optimisation is the process of optimisations your website or ad experience to get more visitors to take specific actions. (i.e buying your product, filling your web form, Adding to cart and more).
Do I need a technical background for this course?
While knowledge of Google Analytics, psychology and digital psychology is useful, these are not pre-requisites other than basic computer knowledge. In-depth CRO concepts will be covered in this course and you'll be able to execute without prior technical background.
Is this course hands-on?
Yes! You will be working on real-life case studies through group activities. While there will be fundamental theory and concepts, majority of the course is activity-based. You will get to explore industry-recognised CRO tools, checklist, guides and templates.
I have specific Conversion Rate Optimisation (CRO) questions for my website after the course, can I consult the trainer?
Yes, you may most certainly book unlimited complimentary 3-hour small group clinic sessions with a subject matter expert for up to 3 years to clarify your doubts or address any challenges you may be facing. The links to book your clinic sessions will be emailed to you after your course.
Do I have to prepare anything before attending the course?
For in-person training, do bring along a laptop. You also have the option to loan a laptop from us for the duration of the course. You may also want to bring along a jacket in case the room gets cold.
For online classes, do ensure you have a functional laptop and have Zoom installed prior to class. For more details, you may read the Online-based Classroom Learner Guide.
How do I sign up?
You can sign up for this course through this link. Once you have registered for the course, we will follow up with you via email regarding your course registration.
I'm still unsure whether this course can help me meet my objectives.
If you're unsure about your learning objectives, you may try out this 3-question survey using the Course Selector Tool or download the Course Selector Guide (PDF). If you are still unsure whether this course is suitable for you, please leave your contact details here. A course consultant will get in touch with you to recommend appropriate course(s) based on your learning objectives.
S$500.00 Nett
inclusive of GST. Original Course Fee: S$798.00
Website Optimisation and Conversion Rate Optimisation (CRO)
Learn How to Optimise Your Landing Pages and Multiply Your Conversion Rates