Digital Marketing Events Singapore
There are no upcoming events.
Never Miss an Event. Stay Notified.
Receive notifications about the latest events right into your inbox.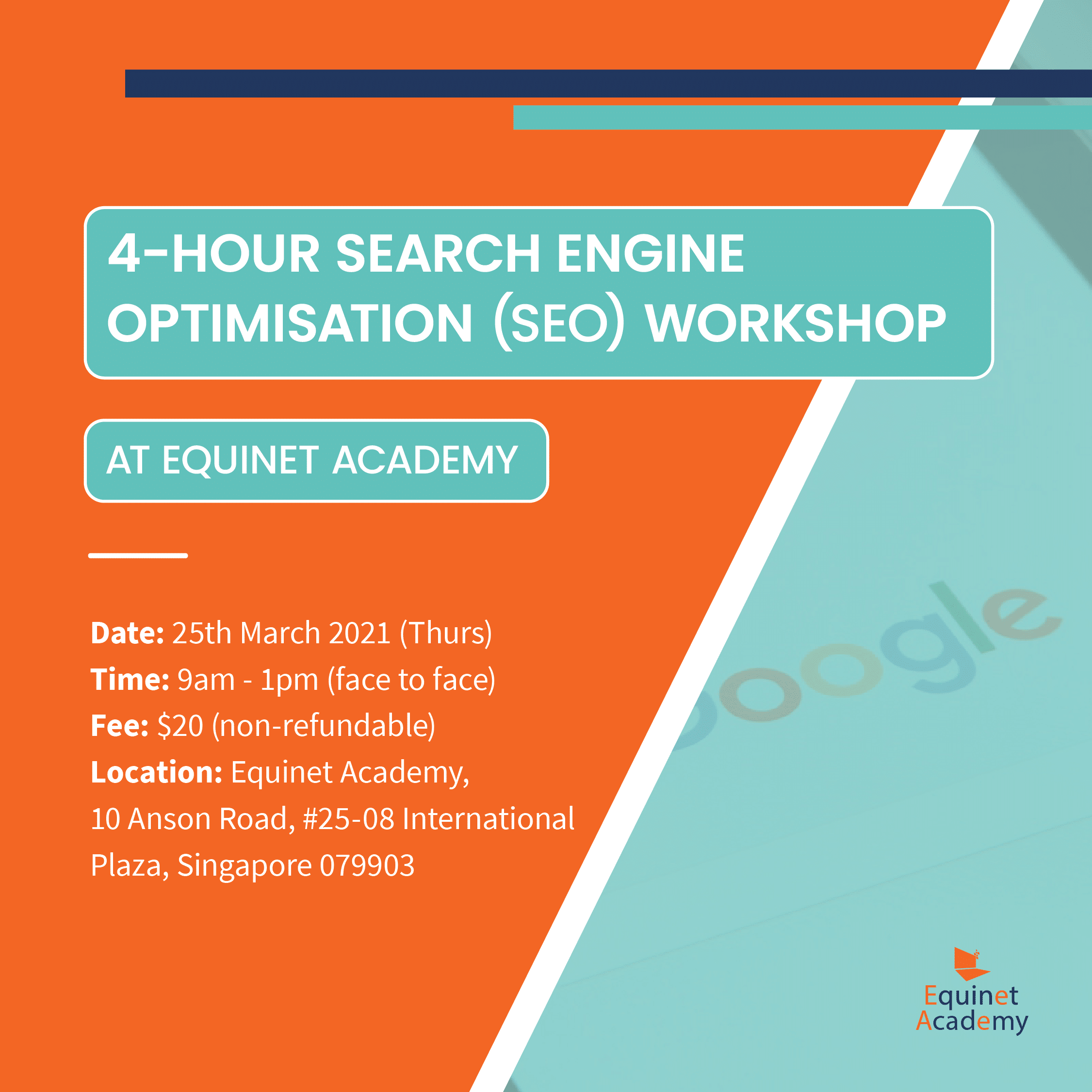 Workshop DescriptionThis 4-hour introductory Search Engine Optimisation (SEO) workshop provides a bite-sized yet comprehensive overview of SEO....
read more
Learn Digital Marketing Hands-on
Take away actionable digital marketing strategies and get certified.