Digital Marketing Career Resources
Step into one of the trendiest job roles of the decade – the Digital Marketer
Digital Marketing Career Resource Guides
Explore essential skills required as a digital marketer, gain insight into the average salary and career progression of a digital marketer, and much more here.
Digital Marketing Career Progression
Understand what it takes to become a digital marketer and how to move up the career ladder in this exciting industry.
Digital Marketing Salary Guide
Curious to know how much a digital marketer earns per annum? Take a glimpse into the average salary for different digital marketing roles.
Digital Marketing Team Structure
Gain insight into the various digital marketing team structures and how to different organisations structure effective teams.
Digital Marketing Job Description & Roles
Explore a diversity of digital marketing job positions and the scope of work required for each job role.
Digital Marketing Internship
Envisage what a digital marketing internship entails and gain valuable tips on how to enter the industry starting from an internship program.
Essential Digital Marketing Skills
Discover over 200 essential skills required of a digital marketer ranging from technical (hard skills) to generic (soft skills) skill sets.
Digital Marketing Resume Tips
Polishing your resume to stand out from other job applicants? Learn how to craft and structure your digital marketing resume to impress.
Digital Marketing Interview Questions & Expert Tips
Preparing for your next digital marketing job interview? Uncover valuable tips from industry veterans to shine in your next interview.
Download the Complete Digital Marketing Career Handbook (PDF Version)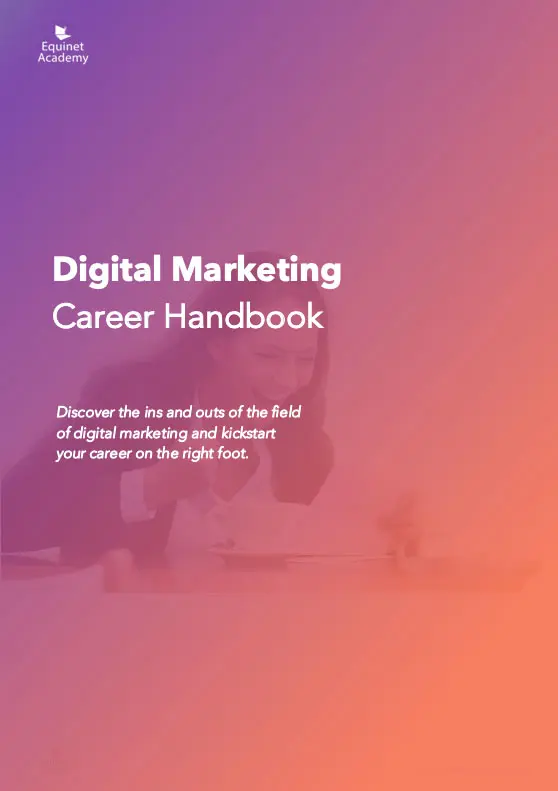 Discover the ins and outs of the field of digital marketing and kickstart your career on the right foot.