Social Media Marketing (SMM) Course Overview
Social Media Marketing Corporate Brochure
Social Media Marketing Sample Courseware
Do you know that more than 58% of Singaporeans are on Social Media each day? Or that we spend over 2.2 hours a day on all Social Media Channels? That's more than twice the global average of 26% and slightly more than the world average of 2.0 hours spent a day.
From Facebook, Twitter, LinkedIn and Youtube, to Instagram, Pinterest and SnapChat, Social Media networks have dominated our cultural landscape.
How can you or your business tap on to this growing trend?
This intensive yet fun and interactive 2-day Social Media Marketing workshop provides a realistic hands-on session for beginning to intermediate Social Media users to jumpstart their Social Media Marketing journey.
Peppered with practical international and local case studies, role-playing scenarios, demonstrations, and hands-on activities, course attendees will learn how to create, grow, and measure the effectiveness of their Social Media Marketing campaigns.
Throughout the course, students will also be equipped with a rigorous step-by-step process in creating, managing, sustaining and measuring their Social Media Marketing efforts.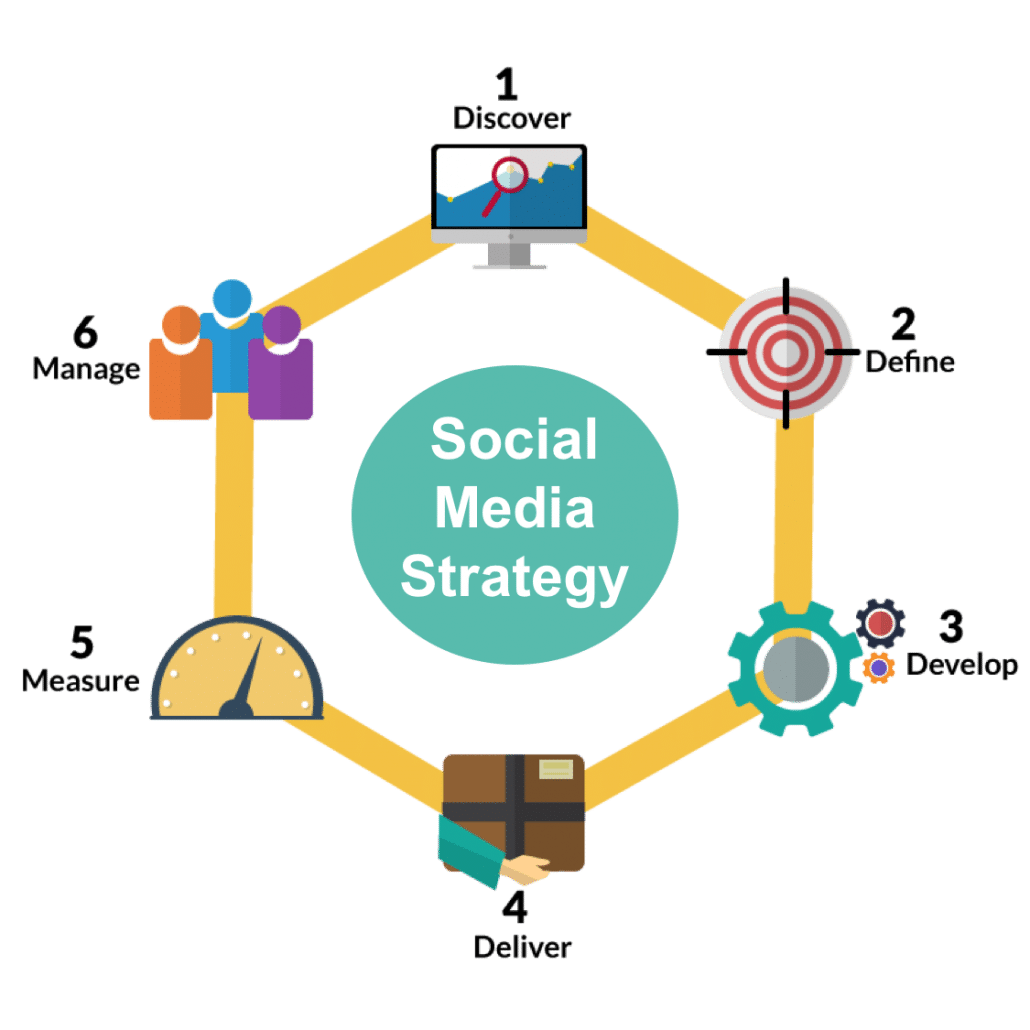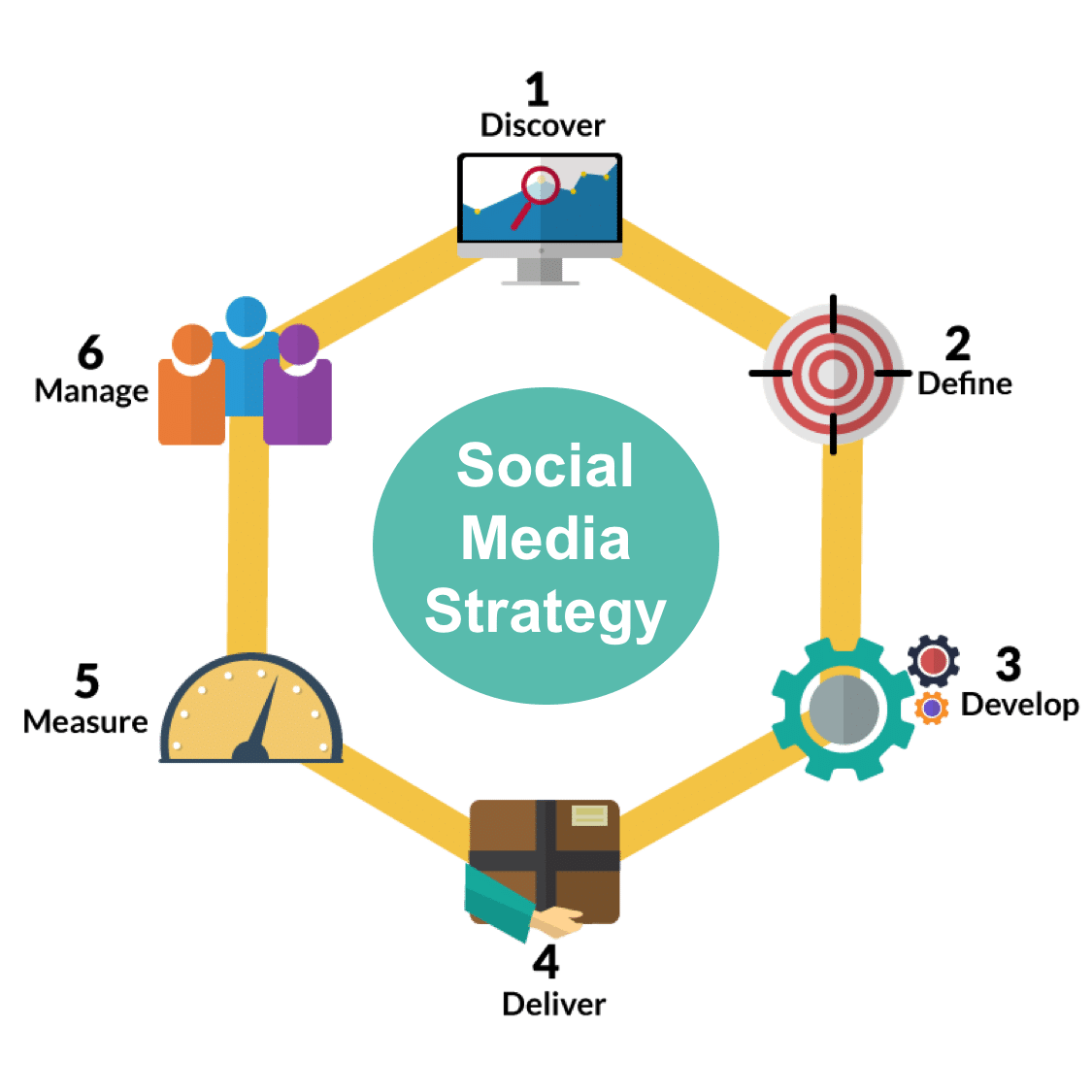 Learn more about the Winning 6-Step Social Media Marketing strategy.
Key Features

Up-to-date course modules
Hands-on, instructor-led (with in-class time for individual hands-on practice)
Actionable strategies you can implement after attending the course
Structured curriculum
Real world examples & case studies
Developed by experts with extensive experience in the Asia region
After-training support provided
Lifetime access to course materials will be provided
---
Objectives
By the end of this course, students will:

Acquire basic knowledge on Social Media Marketing, and apply it to their brands or businesses.
Formulate a Social Media Marketing campaign using a systematic 6-step process.
Craft an in-depth profile for their customers, and understand what makes them tick.
Conduct an analysis of their competitors, and apply their success strategies.
Define their social media marketing objectives, KPIs and success metrics.
Develop contagious content for blogs, Facebook, Instagram, linkedIn and other social media channels.
Deliver a social media campaign by creating attractive offers, advertise it through Facebook, and house it on a landing page.
Measure their social media marketing performance metrics and ROI.
Create strategies and tactics to engage and sustain their online communities.
---
Target Audience
VPs and Marketing directors, PR directors, Marcom directors, social media managers, community managers, bloggers, digital marketing executives, PR executives, account managers, account executives, and anybody who needs to use social media to attract customers and prospects, cultivate leads, deepen customer relationships, increase brand awareness, improve public perception and drive sales.
Prerequisite
Basic computer knowledge. Each participant will be provided a windows laptop for the duration of the course. Participants may however opt to bring their own laptops.
---
Certification
Certification of completion will be issued upon completing 75% of the course.
---
Course Outline
In this 2-day Social Media Marketing course, trainees will learn to put together a social media marketing campaign using a systematic 6-step process.
1) INTRODUCTION TO DIGITAL AND SOCIAL MEDIA
▷ Multi-screened consumer behaviours
▷ Content + SEO + Social Media
▷ Content Pillars
▷ Three S's of Digital
2) 6-STEP SOCIAL MEDIA CAMPAIGN PROCESS
▷ Discover
▷ Define
▷ Develop
▷ Deliver
▷ Measure
▷ Manage
3) ANALYSE CURRENT SOCIAL MEDIA SITUATION
▷ Company Social Media Audit
▷ Customer Profiling
▷ Competitor Analysis
4) DEFINE SOCIAL MEDIA MARKETING OBJECTIVES
▷ Social Media Marketing Objectives and Metrics
▷ Digital Marketing Funnel
▷ Tracking of Campaign using URL Builder
5) DEVELOP SOCIAL MEDIA CONTENT & COMMUNITIES
▷ 6 STEPPS of contagious content/ virality
▷ Best practices in content creation for blogs, Facebook, Instagram, LinkedIn, and other social media channels
6) DELIVER SOCIAL MEDIA PROMOTIONS
▷ Basics of Facebook advertising
▷ Creating social media offers
▷ Developing highly converting landing pages
7) MEASURE SOCIAL MEDIA PERFORMANCE
▷ Social Media Advertising metrics
▷ Reading of Facebook Insights
▷ Facebook Ad Performance (using Ads Manager)
▷ Calculate social media ROI
8) MANAGE SOCIAL MEDIA ACTIVITIES
▷ Manage online communities
▷ Engage social media influencers
▷Develop content calendar
Download Social Media Marketing course brochure.
---
Testimonials
"Walter is a good instructor who gives sound advise on doing Social Media campaigns. It can be seen that he has a lot of experience in the field."
Ariff Reza
Ministry of Home Affairs
"Walter has good knowledge of Social media marketing. It is a good comprehensive course with ample examples, exercises, and tools. I would recommend this course to my friends!"
Fiona Giam
JBS International College Pte Ltd
"Walter is an experienced and interesting trainer! Never a dull moment and he is knowledgeable and eager to share!"
Fanny Ng
Edenred Pte Ltd
"Walter helped me to quickly get up to speed with Social Media Marketing and gave me the confidence to launch into a more intelligent approach to Social Media Marketing at my workplace."
Helen Burge
Baker & Cook
"This course has given me a good overview of what Social Media Marketing is all about, as well as the step-by-step guide to executing a Social Media Marketing campaign. Walter is able to provide useful tips and useful tools to further our self-learning."
Curtis Lee
Edenred Pte Ltd
"This course is very informative for someone who does not have any knowledge on social media and what it can offer."
Cheryl Lee
Fullmark Pte Ltd
---
Instructor
Walter Lim

Walter has almost 22 years of senior management experience in online and offline marketing, public relations, industry development, campaign and events marketing and strategic planning.
A seasoned business blogger at Coolerinsights, Walter is a Jury for Mumbrella Asia Awards 2017 and has been a judge for the Singapore Blog Awards for the past 5 years. He is also a member of the Media Literacy Council and has spoken at multiple conferences and workshops on topics such as branding, public relations, social media marketing, and government-citizen engagement.
As a digital marketing consultant, Walter specialises in brand storytelling, content marketing, social media, PR, and online campaign management. His clients included major government agencies (IDA, HDB, NTU), MNCs (Pan Pacific Hotel Group, Coca-Cola, Citibank, Gleneagles Hospital), Large Local Enterprises (NTUC First Campus, Jurong Point), and SMEs from the retail, FMCG, financial, healthcare, and legal sectors. He also teaches part-time at a local polytechnic.
Formerly the Director of Corporate Communications at Inland Revenue Authority of Singapore (IRAS), Walter managed the revamp of IRAS' website (2nd most visited in Singapore Government), successfully pitched an investigation story which received front page coverage on Sunday Times, and launched the agency's first YouTube video.
At National Heritage Board (NHB), he spearheaded social media marketing by starting Yesterday.sg – Singapore's first heritage and museums blog. He also pioneered social media marketing for NHB, and led in the development of its Facebook page, Twitter account, and YouTube channel.
Walter also organised a Singapore Food Festival event which drew 50,000 visitors over three days at Downtown East, and attracted 60,000 partygoers to a countdown party (the largest outdoor event then) at NTUC Club.
Other Achievements
⇨ Advanced Certificate in Training and Assessment (ACTA) certified trainer
⇨ Member of Media Literacy Council from August 2017 to July 2018 (IMDA)
⇨ Member of Jury for Mumbrella Asia Awards 2017
⇨ Judge for Singapore Blog Awards for 5 years (SPH)
⇨ Vice Chairman of the Association of Singapore Attractions (ASA)
⇨ Board Governor for Army Museum
⇨ Whole Of Government (WOG) team member for social media initiatives
⇨ Member of the Industry Skills and Training Council (WDA)
⇨ Member of Productivity Steering Committee (STB)
⇨ Member of PS21 EXCEL Committee (Public Sector Wide)
⇨ Judge for Businesses for Families and Tourism Awards (MSF)
---
Learn How to Execute the Winning 6-Step Social Media Marketing Strategy Today
Alternatively, you may email your registration details to register@equinetacademy.com
Click to register via Gmail (Desktop)
Click to register via email e.g. Outlook (Mobile & Desktop)
Or call us to register at:
Course Details
---
Course Duration:
2 Days (9am – 6pm)
Course Fee:
S$990 S$750 nett (Lunch Included + Laptops Provided)
Course Fee (After S$500 SkillsFuture Credit*):
S$250
How to Claim SkillsFuture (Step-By-Step Guide)
CRS No.: CRS-N-0043619
*This course is approved for SkillsFuture Credit


Course Schedules:
22, 23 Jan 2018 Full house
8, 9 Feb 2018 Limited seats
26, 27 Mar 2018 Full house
18, 19 Apr 2018 Limited seats
14, 15 May 2018 Limited seats
28, 29 Jun 2018 Full house
26, 27 Jul 2018  Full house
30, 31 Aug 2018
25, 26 Sep 2018
25, 26 Oct 2018
12, 13 Nov 2018
1, 8 Dec 2018 (Saturdays)
(Click on the course dates above to register online)
Speak to a Course Consultant
---
For in-house training and any course enquiries, please contact us at +65 9725 4048 to speak to a course consultant.