What are Buyer Personas and How to Create Them
Nobody exists as a blank slate. We all have our interests, preferences, behaviours, and pet peeves. They make us unique in our way and relatable to anyone with the same attributes as us. The reason why marketers create personas out of data collected from their audience is to determine what they like and to draft content marketing strategies accordingly
What is Buyer's Persona and Why is it important
A buyer's persona is a semi-fictional representation of your ideal customer based on market research & real data about your existing customers. Its purpose is to provide the organisation with a detailed analysis of their target audience and allow them to develop better marketing strategies. Without it, the company would not know who they are marketing to and they will be delivering failed products one after another.
"The top 3 or 4 personas accounts for 90% of an organization revenue"
– Mark Schaefer
A buyer's persona consists of the following:
Demographics (age, occupation, income, ethnicity)
Behaviours
Goals, desires, and motivations
Pain points and buying patterns
In short, a buyer's persona allows marketers to see their products or services from the eyes of the consumers. It helps them to understand what their consumers want to get rid of or acquire from their product and bring clarity to their Search Engine Optimisation (SEO), content creation, and social media strategies.
Hallmarks of a well-built persona
To develop a well-built persona, we first need to understand the benefits of having one.
It must:
Allow a marketer to design a product or service that will develop a relationship with the appropriate audience and maintain it. E.g. marketing an economy class vehicle to people of either lower income levels or just want to buy a low-cost car.
Make smart and accurately targeted decisions that count. (Imagine what would happen if big brands like Apple or IKEA are unaware of their audiences' desires?)
Encourage speed and quality by allowing marketers to use their time and resources efficiently. Knowledge is power, and the power goes to the company who understand and relate with their audience
Provide everyone with a singular view of their target audience, allowing all departments to work towards a common end goal with a consistent storytelling process
Allow marketers to look at their products or services from both the organisation and the customer's point of view. This allows marketers to understand how their products or services are perceived and or understood and how to market them better.
Creating a Buyer Persona from the Customer's POV
Creating a Buyer Persona from the Organisation's POV

Marketing voice has to be relatable and easy to digest
It must trigger the customer on an emotional level i.e Hunger, Awe, Desire, Powerful
It must appeal to the hearts and minds of the customer's family members, friends, and anyone the customer put their trust in
The creation of the content must be focused on speaking directly to the targeted customers
The buyer's persona must facilitate the creation of stories that align the brand's messaging with the customer's interest and aspirations as well as their concerns, and desires

The buyer's Persona must encourage all departmental personnel to communicate with industry jargons
It must clearly state that a single purchase decision is backed by many stakeholders, each with their views and tactics on marketing
It ensures that all goals and objectives are long-term and beneficial to the organisation for a long time
It delivers greater efficiency to market products
It assists the organisation in targeting the appropriate digital channels for greater influence in decision-making processes
It gives one singular and united vision across all different departments of the organisation be it design or sales
Improving the accuracy in developing Buyer's Persona
The buyer's persona needs to be as accurate as possible in displaying the data and information of the consumer.  This can be done by:
1. Using a wide range of sources of information to gain specificity of data such as:
Interviews
Survey Analysis of competitor brands
Internal staff and customer testimonials
External Studies
2. Understanding what kind of thoughts and emotions that consumers have which influences their buying decisions such as:
Their pain points or pleasure points
Their satisfaction levels
Their needs or wants
Their attitudes
Their concerns
3. Eliminating obstacles or fears that consumers faced ensures that consumers will have a smooth buying experience without any second thoughts or regrets. Some of these fears include:
"It's not for me"
"It's too expensive or overpriced"
"I won't benefit from it"
"It's too troublesome"
"I don't know how to use it"
Adopting Buyer's Persona for a higher ROI
Having a buyer's persona can lead to an increase in rates of investments according to a survey done by MarketingSherpa.
Leads & Revenue Goals
Emails
Website
Customer Outcomes

 

71% of companies whose revenue and lead goals exceeded have well-documented personas

Buyer's Persona has  helped 24% of companies gained more leads
56% of companies have generated high quality leads with personas

There's a 500% increase in open rate

Click-through-rate have increased by 14%
Companies experienced a 10% higher conversion rate

Traffic to websites increased by 210%

Incremental leads generated by 97%
Sales are driven by 124%
Organic search traffic increased by 55%

90% of companies have a clearer understanding of their buyers

82% have their value proposition improved
Benefits of Buyer Persona in shaping your Content Marketing
There are many benefits to adopting the buyer's persona in shaping a content marketing strategy. It:
Helps to sort out different types of content that:
Satisfy the concerns and interests of their audience
Results in the creation of more relatable and share-worthy content

2. Connects content with products and services by mapping them out against the stages of the sales funnel of Top of Funnel (TOFU), Middle of Funnel (MOFU) and Bottom of Funnel (BOFU) which:
Leads to having more interactive content assets like whitepapers, blog posts and infographics
Impart the appropriate tone and style to get the interest of different types of purchasers.

3. Encourages digital marketing to be integrated into other channels (Hyperlink to Michelle's article on "What are Digital Marketing channels). These "cross-channels" personas are used to map buyer's journey that have more than one marketing channel. Channels such as:
Email Marketing: Digital marketing is done via sending out email messages to subscribers on a frequent basis.
Video Marketing: Highlighting the value of your product or service with videos
Search Engine Optimisation: Ensuring that the site appears on the first page of the search engine through contents on the webpage
Search Engine Marketing: Paying advertisers to promote your website on the search engine pages
Pay-Per-Click Advertising: Every click by visitors you received on your website goes to paying the publisher of your advertisement
Social Media Marketing: Using social media to market your products or services to users who are potential leads

4. Provides a more objective method for choosing which content to prioritise. Marketers can do their research on the customer's needs instead of relying on either the manager's or organisation's prejudices of the customers. Because they are creating products for the consumers, it is important to get data and information from them to create a product that is meant for them. Moreover, their manager and organisation may not share the same perspectives as their consumers which is why it is important for marketers to know who to acquire the data from.
Creating an Empathy Map
An empathy map is a visual map detailing the thoughts process, associated feelings, actions taken by the person in finding out about a product or services, and choices of words of a person. It aids the content marketer in understanding the consumer.
Say Quadrant:

Think Quadrant:

What will the user say out verbally during the interview

e.g.

I am loyal to this brand because it never fails to satisfy me

I prefer to have a product that serves its purpose and not just look good alone

I do not understand how will this product benefit me

What the user is thinking throughout the experience

e.g.

This whole customer experience is irritating

Is it me or am I dumb because I don't understand how this contraption works?

Does Quadrant:

Feel Quadrant:

Represents the action the user takes

e.g.

Read reviews online or watch YouTube reviews

Snoop around for the more affordable prices from reliable retailers

Highlights the emotional state of the audience

e.g.

Doubtful

Hopeful
Skeptical
Sales Funnel from Top to Bottom
The sales funnel is the buying process that companies lead customers through when purchasing products. It is broken down into three stages:
Top of Funnel (TOFU)
At this stage, consumers have yet to know of your brand or even make a buying decision. This is when you want to gather a huge traffic of interested potential leads through blog articles, social media postings, and webpages. These leads will then be converted through eBooks and newsletters with Call-to-Action prompts that allows them to be contactable in exchange for the content in the media.
Marketers are to inform their prospects on any queries they have without resorting to selling them.
Middle of Funnel (MOFU)
By this point, your leads are already aware of your brand but have not made the final decision to purchase your solution. This is when you should define your product or service as the solution for your consumer's challenges and needs to entice them before deciding. It can be done with more comprehensive ebooks and informative videos
Building credibility at this stage is imperative because you are encouraging your leads to invest in you.
Bottom of Funnel (BOFU)
Your consumers are now equipped with every knowledge of your solution. They have warmed up to your product and are ready to make the final decision. This is when you must engage with leads actively or offer them an incentive to purchase your solution.
Product demonstrations and free trials are an ideal way for getting them to experience your products before buying them. By doing so, your leads will be comfortable with your solution and will experience life with it. Testimonials from those who have previously purchased your solution are also ideal for convincing your leads that your solution has benefitted others and thus will benefit your lead too.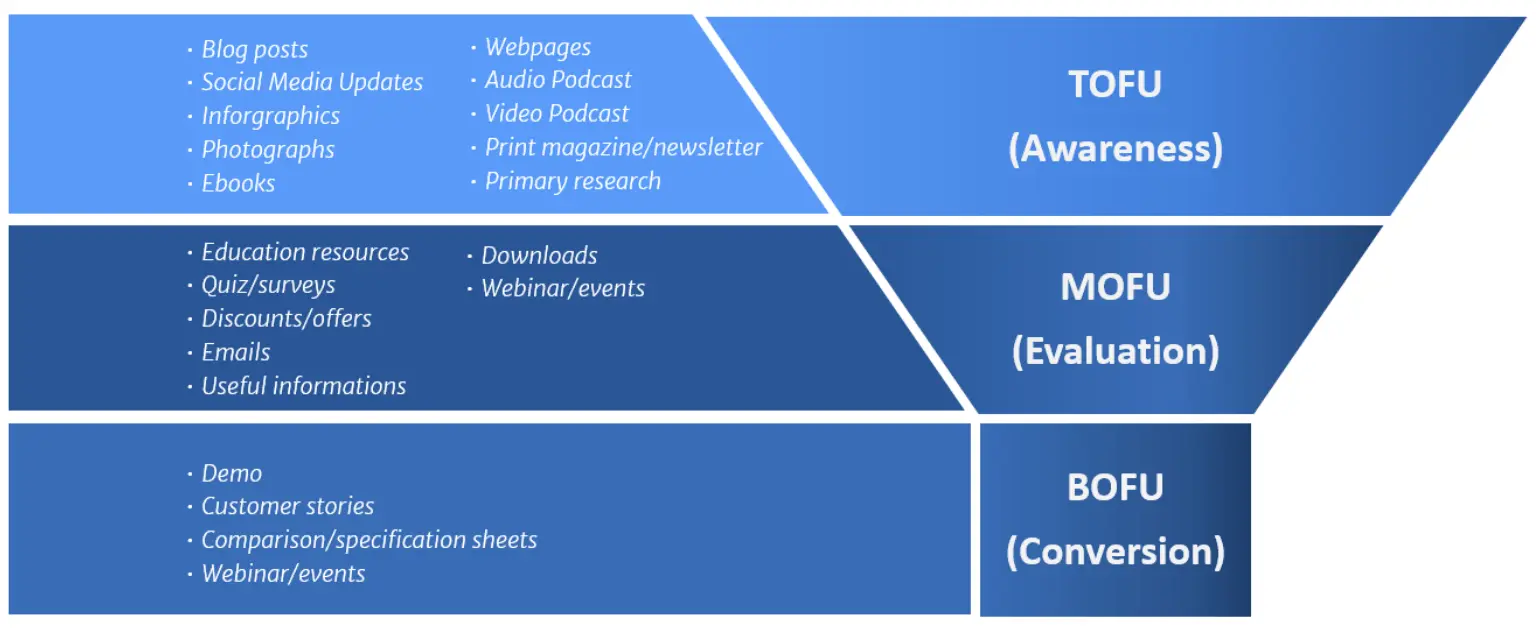 Understanding Digital Touchpoints
Digital touchpoints are active interactions between marketers and consumers through online digital channels. This includes interactions across different devices like mobile, tablets, and the desktop as well as various channels like social networks and websites.
Throughout the buyer's journey, a buyer will experience 5 stages:
Awareness

This is the stage where consumers are learning about your brand and what your product has to offer. At this point they have yet to hear of your brand or are even aware that they have unaddressed pain or pleasure points that your brand can satisfy or alleviate. Hence you have to advertise your brand and make it known to them.

Consideration

Once consumers are aware of your brand and what it can provide, this is when you convince them that they will benefit and will be satisfied with your solutions. Reviews and blog posts are ideal for educating them on your solutions. Ultimately you would want your consumers to have a positive impression of your solutions and lean towards making the purchase.

Purchase

At this stage, consumers are ready to decide if they were to make the purchase or not. They have all the knowledge and confidence in your solution. Your objective in this stage is to facilitate that decision and lead them to make the purchase. E-Commerce and payment pages will do the job but offering them discount codes and other promotions can make them decide quicker and more effectively.

Service

Once consumers are using your product or service, it's important to keep in touch with them so that they can consult you for any assistance or warranty service related to your products. A community forum or after-purchase live chat can help you in connecting with your clients and resolving their issues. By doing so, your consumers can continue to benefit from your solution and be loyal to you.

Loyalty

Now that your consumers have used your product and have fully received the assistance they needed, it's time for them to spread the word of your company and the products or services you provide through social media and word-of-mouth. Loyalty can also be retained with a monthly newsletter or a vlog that publishes content frequently. Ultimately your goal is to have your consumers trust your brand and continue to rely on your services.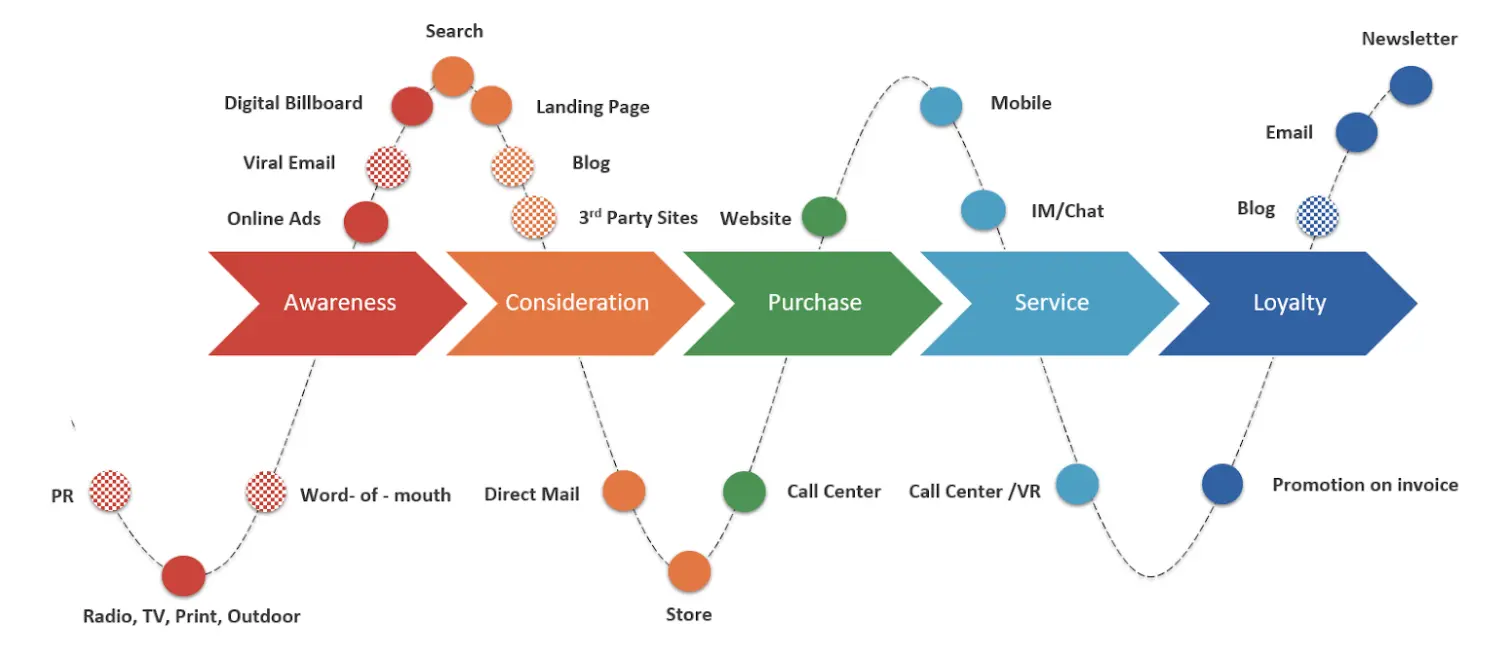 Case Study of Apple's touchpoints
We can use Apple's touchpoint to illustrate all 5 stages above:
Gaining Leads in Awareness stage

The awareness stage intends to get the lead to be aware of the brand. Apple did it by:

Having a clean and accessible website that allows their leads to see and learn more about their products without any clutter or unwanted distractions. Apple placed a heavy emphasis on their designs and their marketing in order to make their brand and presentations visually appealing.

Offline advertisements like billboards can also facilitate the awareness process better. By highlighting the value of their product to passersby, more potential leads can be aware of Apple's value as they head to their destination

Showcasing in Consideration stage

When consumers are aware of Apple's product, Apple allows them to learn more about the product by:

Allowing the leads to try out their products in store to have a hands-on experience with their products. A hands-on experience is important for convincing your leads that your solutions are worthy of their investments by allowing them to feel what their lives are like with your solution.

Apple have Genius Bars for their leads to seek technical advice related to their Apple products. By knowing more about the technical specifications and improvements of Apple's products and services, they are more willing to purchase it.

Some blogs (AppleInsider, MacRumors) are approved by Apple for highlighting Apple's value by updating leads of the latest Apple's products and technological advancements, allowing more potential leads to make better decisions in purchasing an Apple product.

Educating consumers in Purchase stage

When leads purchase a new Apple product, they can figure out how to use it via the personal set-up area in the stores. These set-up areas ensure that Apple consumers can utilise their product as much as possible and find more features that they never knew could enhance their daily lives

Providing consistent support in Service stage

Apple hosts several events/activities to assist customers who have bought Apple products to ensure that they know how to use it. They provide customer support through the Apple Support App for seeking expert advice or booking a reservation for repairs or replacements. By doing so, customers are more willing to support Apple as a trustworthy brand who will do their best in keeping up with their promises in providing the ideal solution.

Building a community in Loyalty stage

Having strong brand loyalty is part of Apple's success. It is achieved by having a strong support ecosystem of dedicated staff that responds promptly to troubleshooting issues. This allows their users to feel like they're being heard and taken care of when they need assistance with using their products.

Their marketing campaigns and copies allow loyal customers to feel that they are part of an exclusive community that shapes the reputation of Apple as a consumer brand.
An unbiased approach to Buyer Personas Profiling
Implementing the buyer's persona and understanding consumers will lead to a more objective method of prioritising content. It is important to decide which content to be published as it can influence your buyer to have a positive or negative association with your brand. A buyer's persona can be divided by the following characteristic:
Different considerations for both B2C & B2B Personas
Before we delve deeper into Buyer's Personas, understand that there are different considerations when it comes to targeting both businesses and consumers. We might be too focused on creating the ideal Buyer Personas for business and consumers thus disregarding these factors. They are:
B2B Personas
B2C Personas

More focused on the functions and responsibilities of the corporation since it is a b2b business

 

Have an understanding that each role within a corporation have their own motivations i.e. Marketers and Directors do not share the same goals

 

Each decision made by the company is carefully considered and thought through. These decisions include timeframe and length of a decision process

 

It is recommended for B2B companies to have more than one persona if they are targeting several companies of varying sizes. A complex decision-making process requires an intricate set of personas

Marketers must understand that emotions play a major role in the buying decision process for consumers

 

Some questions to take note of:

 

Who are the consumers listening to for buying advice?

 

What is the process of decision making for an individual consumer

 

What are the consumer's motivations & concerns?

 

It is recommended to map out the ideal day in the life of the consumer to understand them better
Unfortunately, there are dangers in creating too many personas. Having too many of them would result in efforts being potentially going down the drain and marketers losing their focus in their decision-making process
Only one persona is needed as long as the consumers share similarities in goals and behaviours.
Steps in creating a Buyer Persona
When it comes to creating a Buyer's Persona, there are two types of research: Primary and Secondary
Primary Research is research that consists of information gathered from direct sources.
Here are the process involved:
Interviewing customers

We begin by interviewing at least 5 candidates within a timeframe of 2 to 3 weeks. The interview will consist of questions that allow you to understand their behaviour and the challenges they faced. These informations are vital for crafting relatable content and marketing messages.

Within the group of candidates, each one of them is categorised based on:

·         People who have decided to buy your products/services

·         People who have decided not to make a purchase

·         People who bought from rival brands

This is so that we can gather data from different insights and perspectives – both positive and negative- of our brand that will be beneficial to developing the end product or service. By seeing our brand from the eyes of different individuals and taking their opinions into consideration, we can find out more of how to create the ideal product for the ideal customer.

Interview internal stakeholders to gain valuable insights

·         Get all the perspectives from all departments (sales, marketing, customer service) by asking them these questions within a timeframe of 3-4 weeks

·         Sales department

1.     What type of customers do you usually meet?

2.     Why do different types of customers make different types of purchases?

3.    What are their reasons for choosing your brand over your competitors' brand?

4.     What are the most common objections to your brand you heard?

·         Marketing Department

1.     What technical and demographic information do they have about your website visitors?

2.     How do they market?

3.     Find out what makes some marketing campaigns successful?

4.     Find out why some marketing campaigns fail?

5.     Find out which blog posts received the most traffic?

6.     What are the most frequently asked questions from consumers?

7.     Which page on the website receives the most impression?

·         Customer Service Department

1.       What are some of the questions asked by potential consumers?

2.       What are some of our current consumers talking about?

3.       What skills do our consumers need to procure to use our products?

4.       What are our consumers saying about our product?

Using Surveys

·         Surveys are ideal tools for retrieving the perspectives of prospects. It is done with tools like Typeform, Google Form, Zoho Forms, and SurveyMonkey.

·        Some of the types of questions asked in different formats are:

The Likert Scale measures consumer's level of agreement using a variety of statements. It comes in either a five, seven, or nine-point agreement scale.

·         Pros:

1.     Flexible in either measuring general areas or specific parts of your business

2.     More accurate than dichotomous questions

3.     It's easy to compile and understand the results

·         Cons:

1.     Does not address the reasons behind the choices

2.     Need a lot of work before the survey to identify the most important aspects to scale

Semantic-Differential questions consist of a scale with two opposing statements on both ends of the scale.
Flexible in either measuring general areas or specific parts of your business

More accurate than dichotomous questions

It's easy to compile and understand the results
Does not address the reasons behind the choices

Need a lot of work before the survey to identify the most important aspects to scale
Multiple Choice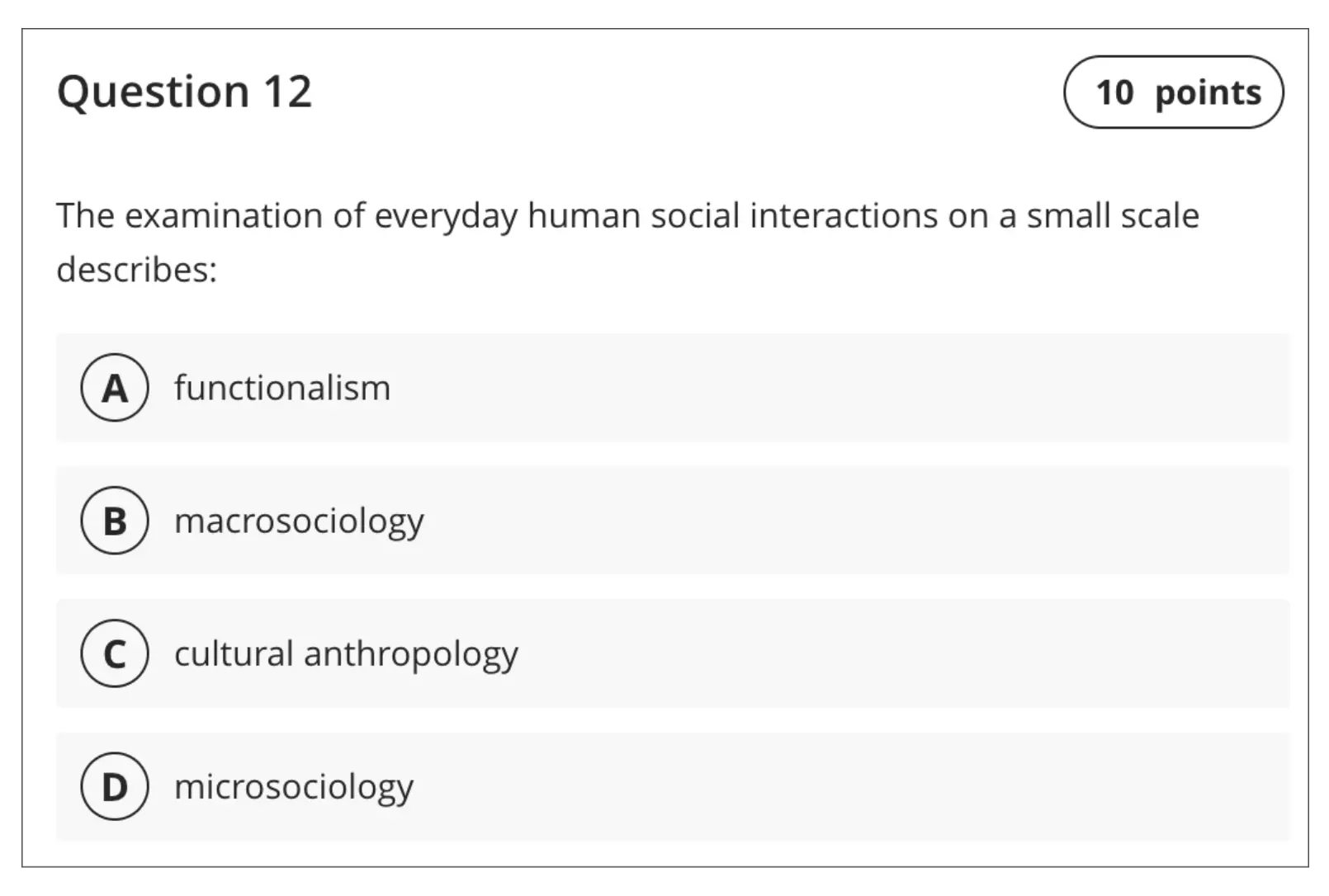 ·         Pros:
1.       Easy for participants to answer the question
2.       Allows results to be compiled and analysed easily
·         Cons:
1.       Participants may not have the answer that suits them
2.       Like both Likert Scale and Semantic Differential questions, it does not address the reasons behind the choices
Dichotomous
Dichotomous questions are questions that consist of two short and straightforward answers for interviewees to choose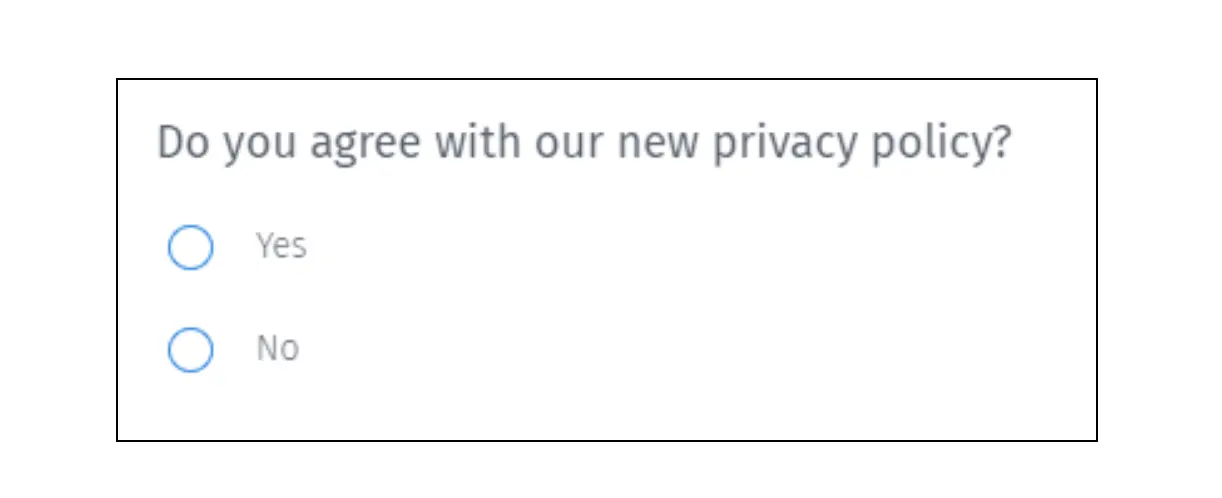 ·         Pros:
1.       Short, Sweet, and simple
2.       Zero ambiguous answers
·         Cons:
1.       Answers are vague and does not provide any deeper information that could be of much help to the persona
Forced Preference
Interviewees are given a set of items to rank based on the question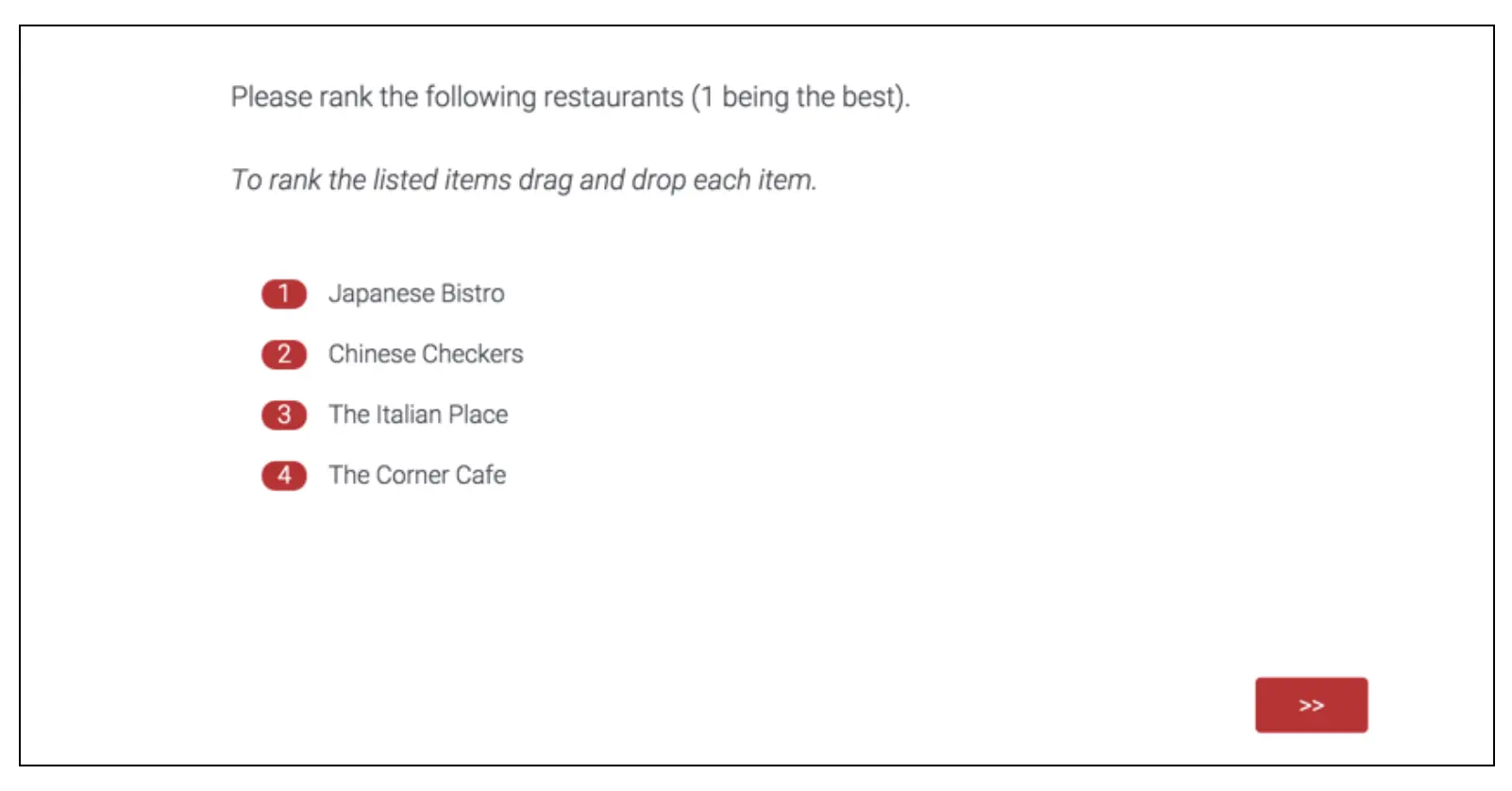 ·         Pros:
1.       Allows participants to decide what is best or worst for them.
2.       Encourage participants to develop favourites from the options
·         Cons:
1.       Number of alternatives is limited
2.       It does not address the reason behind the choices
3.       Can be tiring for the participants to be forced to rank their preferences
Paired Comparison
Each question consists of two options and the interviewee must select either choice that fits the narrative of the question.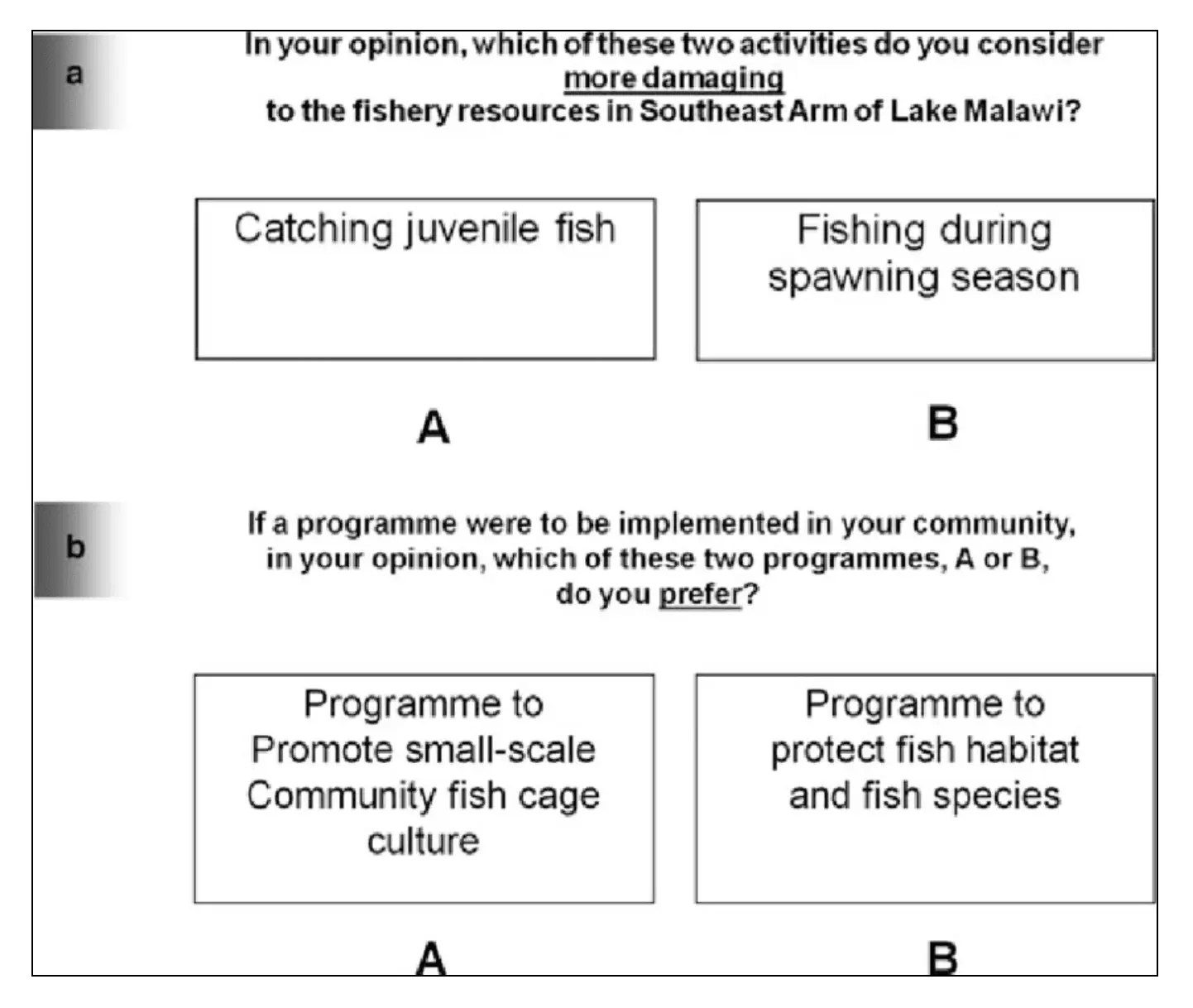 ·         Pros:
1.       Understands the ranking of both options and identify their degrees between both of them
2.       Encourage participants to develop favourites from the options
·         Cons:
1.       Options are limited
2.       Does not address the reason behind the choices
3.       Usually have decreased reliability for mid-range response
4. Focused Groups and Individual Interviews
Focused groups are important for creating different scenarios across the stages of the buyer's journey. Some of the steps for creating focus groups and conducting individual interviews include:
1.       Starting with an existing customer base with an objective in mind.
2.       Reach out to consumers throughout all stages of the buyer's journey and note down all of their perspectives.
With a deeper understanding of their thought process, you will be able to better figure out their plot and connect with them over the touchpoints throughout the buyer's journey.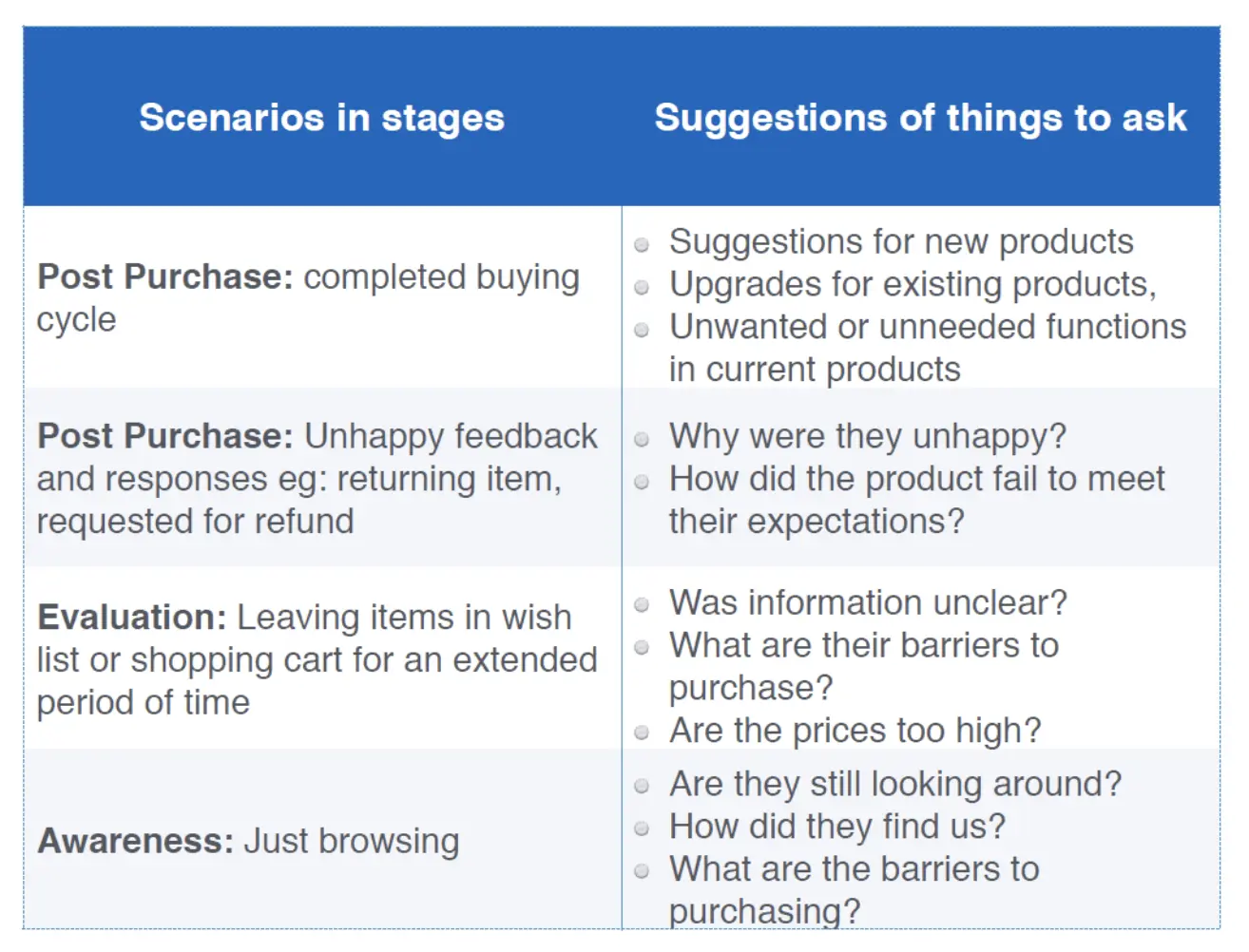 Mystery Shopping
Usually applied in industries with external outlets i.e. retail or restaurants, mystery shopping events are random checks conducted by volunteers that match your target's personas. They are tasked with a list to complete and are told to report to you based on their findings.
This feedback can be useful to business owners for many reasons:
It allows them to find out which aspects of their business (stock, products, pricing, and placement) attract or repel customers and modify them to get the result they want.
The feedbacks are also useful for gauging the training and performance of frontline personnels so as to improve their performance by ensuring that they meet the optimal KPI.
Mystery shoppers can also be sent to outlets of rival brands to find out if their competitors are doing better in terms of operations or performances and learn from them. The information they gathered from observing their competitors will be useful in finding out what should be done to attract your target audience.
6. Competitive Intelligence
Although they are used mainly for campaign developers to research the market, Competitive intelligence can be used to enhance your buyer's persona.
Social media, review websites, and intermediary websites make it easier for you to find out what your target consumers are saying about your competitors' products.
Benefits of acquiring data through competitive intelligence:
1.       Identify customer segments that your competition may overlook.
2.       Identify similar pain points, needs, and requirements that your target consumers need.
3.       Understand which aspects of your competitors' businesses they feel strongly about.
4.       Gain insights into their targeted ads.
Secondary Research is research that consists of information gathered from indirect sources.
To craft a buyer's persona, secondary research has to be done within a timeline of 3-4 weeks. The research consist of external data like Google, forums and competitor's websites and internal data like Google Analytics, SEO research, and Facebook Audiences
The actual process of crafting the buyer's persona should take 2 weeks to do so. Once that is done, the company shall integrate it with the buyer's journey, leading to the creation of the Buyer's Persona Content Map
Crucial elements of a Buyer's Persona
There are elements of the Buyer's Persona that will ensure that it serves its purpose effectively. Here are some of them:
Image that depicts the person in their working or personal environment. It will represent them accurately and give the organization a visual interpretation of that person. It is useful for brands that are visually oriented i.e. fashion brands
An overview of both the demographics and psychographics of their target consumer.
·         Age Range
·         Occupation
·         Ethnicity
·         Location
·         Beliefs
·         Marital Status
·         Income Levels
Where do they get their information source? Consumers know about your brand from different sources of information around them. This include:
·         Social Media
·         Friends
·         Family Members
·         Newspapers
·         Blogs
·         Forums
What are their daily routines? Knowing what they do on a daily basis can help marketers to craft products that could enhance their life all the time. Some of their routines include:
·         Hobbies
·         Interest
·         Workout routines
·         Habits
·         Chores
·         Mealtimes
What are their pain points? Understanding what your consumers are avoiding will allow marketers to think of solutions that would allow them to mitigate their issues. These includes:
·         Fatigue
·         Stress Levels
·         Limitations
·         Issues
·         Dilemmas
·         Annoyances
What are the results they want to achieve? Every one of us wants to attain something at one point in our lives. Whether it is material or spiritual, marketers should understand what consumers want to create the products or services they desire
What is the level of engagement they have with your brand? How engaged your target consumers are with your brand determines how interested they are in what you have to offer and whether they will come back for more or not. Questions might include:
1.       Do they know that you exist?
2.       Are they first time customers or repeat buyers?
3.       Are they a vocal advocate of your brand?
What are their attitudes and concerns? The loyalty of your target consumer determines their attitude and concerns towards your brand; will they be fans of your brand or will they switch to another brand if they discover some flaws in your products or services. Some questions that will be asked include:
1.       What is their budget or spending power?
2.       Are they originally an advocate of your competitor but are now looking to switch to your brand?
3.       Do they prioritise brand power or quality?
What are their objections to the brand? Consumers will have their objections upon making a buying decision. Therefore marketers need to address these objections and assure them that your product meets their needs
Is there an ecosystem to support existing buyers? Your brand is not an island. All around you are potential competitors and partnering brands that serve your target consumers. To make quality products or solutions, it is important to take note of who else is looking to serve your consumer.
How to build a persona?
Building a persona requires many small details in developing a believable profile of a target audience. Here's how you can create your own Buyer's Persona step by step:
Begin with an overview of your organisation
Have an appropriate nickname for your persona i.e. Savvy Tai Tai or Uncle Tok Kong
Obtain demographic information through surveys or interviews

Age

Gender

Job Title

Education

Salary Range

Address

Family

Income Levels

Marital Status

Work Tenure

Qualifications

What are the personality traits they possess?

(Use the Myers-Briggs Type Indicator® for reference)

Are they introverts or extroverts? (I or E)

Are they the intuitive type or the sensing type? (N or S)

Are they mostly logical or emotional? (T or F)

Do they judge or perceive more? (J or P)

What brands do they like?

         Smartphone Gadgets (iOS or Android?)

Entertainment (Movies, Books, or Video Games?)

Travel Destination (Thailand, Korea, or Australia?)

Drinks & Food (Bak Kut Teh, Nasi Lemak, Roti Prata, or Fish & Chips?)

What goes on in a day of their life

Plot out an 18 hours day schedule

Include moments where persona will sit back and relax (watch the news, binge watch a Netflix series, etc)

What are their thoughts and concerns daily?

Do they have any weekend plans?

How are their kids doing in school?

Do they handle work projects on time?

Are they required to sign up certain courses to acquire skill sets that they lack?

Do they have to be firm to get things done?

What is their job like?

What do they do for a living?

What are their tasks and work responsibilities?

What are their proudest achievements?

What is their company culture like?

What are their personal and professional goals?

State down 3 personal and professional goals to achieve

Identify what frustrations and barriers do they face in achieving these goals

Identify their dreams and achievements in their personal and working life

What do they treasure the most?

More time for hobbies?

Bigger savings?

More money to put aside for a house or car?

Family moments with their kids?

A dream vacation?

How do they conduct their information gathering/decision-making process?

Which channels do they tune into for more information? Why?

 

How much time do they spend on researching the product or solution?

Who do they rely on for trusted pieces of advice?

How do trusted sources affect their thought and decision-making processes?

How long do they take to decide once they have gathered all data and information?

Do your brand messages influence their thinking? Why?

What are their challenges/Pain points they faced in adopting your solution?

What are the obstacles to eliminate for them?

Are there any other features/benefits that could improve the solution?

How can the brand or organization's solution help them?

What are they hoping to experience when they are using your product?

Brand Association 

Using Razer products makes you feel like a professional gamer

Product/Solution Expectations 

Any benefits? 

Any useful functions? 

What kind of feelings do I get from using it?

 Price 

What is the overall cost to purchase and maintain it?

Place 

How convenient is it to purchase? 

Is it available in abundance? 

How fast would it fulfill their needs?

Promotion 

What kind of complimentary service will they receive? 

Will the solution be bundled with other solutions that would benefit them too?

What are some of the objections they have for using your products/services?

Brand 

Is it a relatively unknown brand or one riddled with controversy?

Product 

Are the benefits or unique selling propositions not clear enough for them

Price 

Is the price not worth it?

Place 

Is it inconvenient? 

Are there any regional restrictions? 

Is the refund policy horrendous? 

Is the user experience unsatisfactory?

Promotion 

Are they waiting for the next promotion/freebies/services? 

Are the promotions too manipulative?

Are there any competing brands they are considering or would rather turn to?

Brand 

Is there a more prestigious or trusted brand out there than yours?

Product 

Are their unique selling propositions firm and clear enough for them?

Price 

Are the value of their products outweighs the cost? 

Is the product or solution low maintenance for them?

Place 

Are their products available in all major outlets? 

Do they provide international accessibility? 

Are their refund services friendly? 

Do they provide a professional user experience to them?

Promotion 

Do they offer discounts or loyalty points? 

Do they offer complimentary freebies or services?
Case study of a B2B 2nd Generation Business Owner
Overview of the business:
Local Café
It is designed to be a place for making new friends and developing well-meaning connections. Located in the Central Business DIstrict area, it is often frequented by young executives and workaholics and it is fully occupied during certain peak hours.
It is designed to be a place for making new friends and developing well-meaning connections. Located in the Central Business DIstrict area, it is often frequented by young executives and workaholics and it is fully occupied during certain peak hours.
Persona: Accountant/Coffeeholic Annette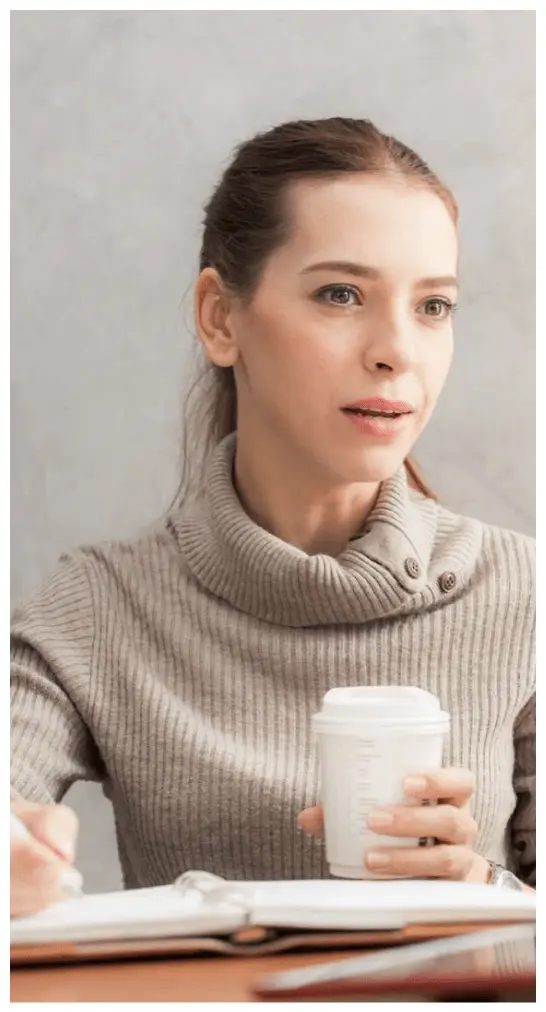 Demographics

27-35 Years old

Works in finance

Ambitious in her career development

Heavy reliance on coffee to stay awake

Bored of eating the same food within the vicinity; wants something different

Looks forward to lunches and breaks for some breathing moments from work-related stress

Information Sources

Recommendations from friends or colleagues

 

Social media postings on Facebook and Instagram

Reads trusted reviews and news sources

Friends act as intermediaries in letting her know about the latest trends and news

Behaviours

Grabs coffee daily from the coffee place at the ground floor of the building

Packed schedules

Dislikes long waiting time

Enjoys heading out for lunch with her colleagues

Organises meetings and orders food to the office for all personnel during such meetings

Pain points

Coffee spills on her paperwork and clothes

Not having enough time to eat

Not knowing what to eat

Food in the vicinity is overpriced

Not eating for an entire day sometimes due to busy schedule

Outcomes

She works around your area

Have walked past your café a few times but did not notice it

Has not heard of your existence

Attitudes & concerns

Long queuing hours due to it warm receptions

Conscious about the budget by only having meals below $12

Chooses quality over branding

Prefers to be perceived as a food-savvy individual among her circle of friends

Objections

The food are overpriced

Food may be messy to eat and may ruin her clothes

She may develop sugar rush due to consuming too much sugar from the food, leading to her performing poorly at work

She has already packed her lunch before arriving at her workplace

·         The queue is too long

Ecosystem

Starbucks, Coffee Bean, McDonald's

FoodPanda, Grabfood

Lau Pat Sat, Maxwell Food Centre, "Out-of-sight" coffeeshops

Frequents 7-11 and Cheers near her workplace for a quick bite
Case study of a Software-As-A-Service to SME
Overview of the business:
It operates on a Software-As-A-Service business model that provides Customer Relationship Management (CRM) Software to both small and medium enterprises. Their target audiences consist of the sales department of organisations whose owners are interested in CRM Solutions to keep up with rising consumer bases.
Persona: Startup Business Owner/Boss Benny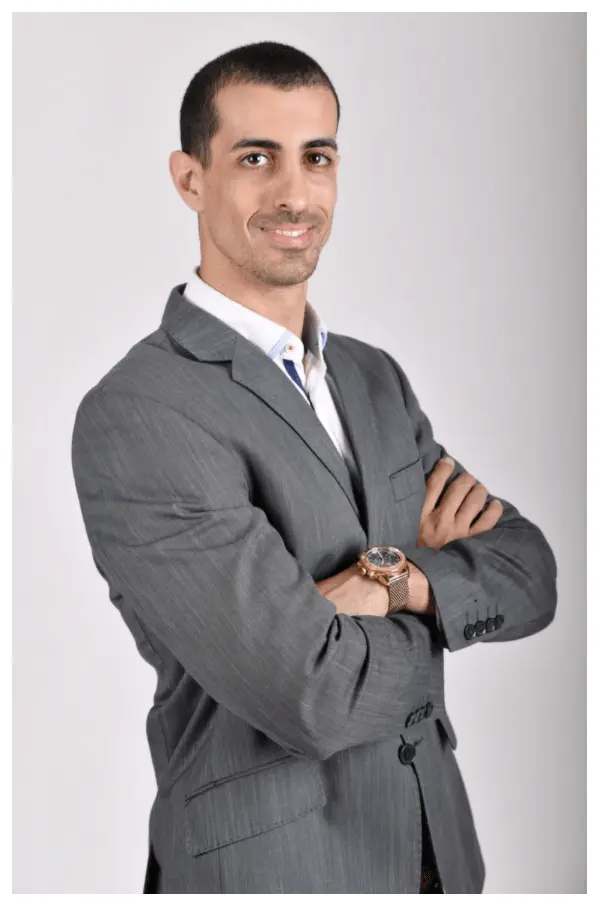 Demographics

27-35 Years old

Started the business in his twenties

Ambitious in his career development

Possess a diploma or degree certificate

Has sights on expanding his business aggressively

Information Sources

Industry websites

Family members

Facebook groups

WhatsApp/Telegram groups

LinkedIn Pulse

Word-of-mouth from employees and stakeholders

Insider groups

Behaviours

Wants stakeholders to be interested in his business

Prefers to do the bigger tasks by himself and only delegate smaller tasks to others

Stays in specialised silos (finances & operations)

Has minimal knowledge of cross-functional expertise (marketing, HR)

Pain points

Experiences difficulty integrating CRM to the web portal

Requires enterprise level of technical support

Demands a good lead scoring system

Majority of sales team comprises of long term employees, aged over 40, with basic understandings of computers

Has difficulty introducing his business to his parents and elderly stakeholders

Outcomes

Reduced costs by not hiring new employees to manage the system

Maximise the value within the budget range

Manage client database with ease

Something that will impress his colleagues and make his and his company look presentable

Engagement

Has heard of your brand

Compares prices between yours and your competition

Subscribes to your email mailing lists

Has not taken any actions that indicate his intention to purchase

Attitudes & concerns

Too troublesome.

Limited time, resources, and budgets to accommodate many tasks

Doubtful of how your brand can help his company

Looking for government grants to alleviate the costs

Objections

He has already assigned employees to manage the CRM processes

Unsure if he should invest in your brand if employees may not be using it effectively

Ecosystem

Adobe Creative Suite

Quickbooks/MYOB,

Google Drive

Zoom Conference

Asana
Dispelling Myths on Buyer's Persona
It is important to quell any misinformation you may have during the Buyer Persona creation process in order to portray the buyer as accurately as possible. This is so that marketers can develop a product or service that will fully resonate with them. Here are some of the common myths that you may encounter:
Myth #1: All my buyers have a clear understanding of my advertising messages and content.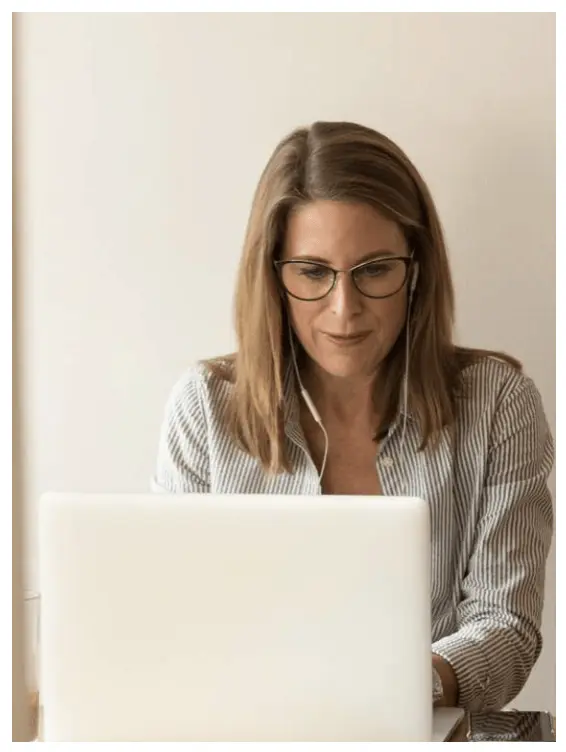 Fact: Not every buyer interprets your brand's message the way you intended them to be. Often, they would perceive it based on what they are currently having or what they have experienced in the past.
Hence you must ensure that your content speaks directly to your buyer and they can relate to it easily. That is why we do the persona profiling: to understand them better
In some cases, a product can be marketed to multiple groups of buyers. You may create more than one buyer's persona to accommodate that. That way, you will have a better awareness of who you're marketing to and you'll reap more conversions when you create content.
Myth #2: I can refresh my buyer's persona whenever I want to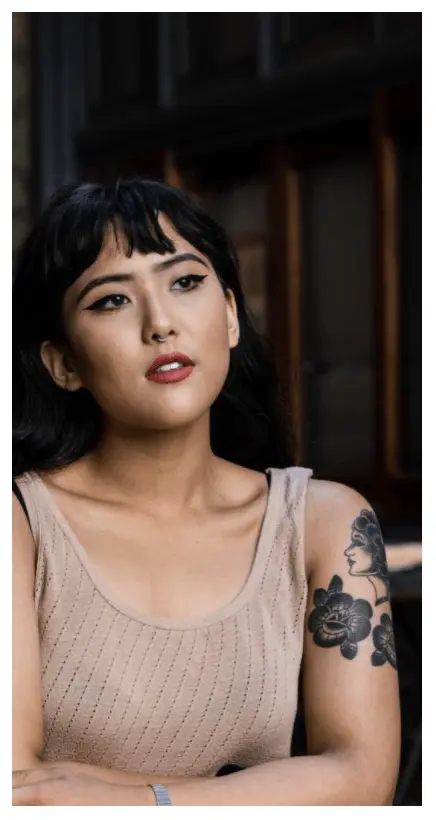 Fact: Although it is subjective based on your convenience and budgets, it is necessary to do it regularly as the world is ever-changing with the latest trends, ideas, technologies, and innovations
You may also want to factor in that your buyers are sentient individuals with their unique thoughts, emotions, and desires.
One example would be TikTok taking over Vine as the go-to app for producing and viewing short internet videos after Vine discontinued its services in 2019.  Hence if your buyer's persona stated that your persona is using Vine in 2018, you might have to change it with TikTok to keep it updated and be successful with buyers who are using TikTok
Myth #3: I need to put in a lot of time and commitment to the research process.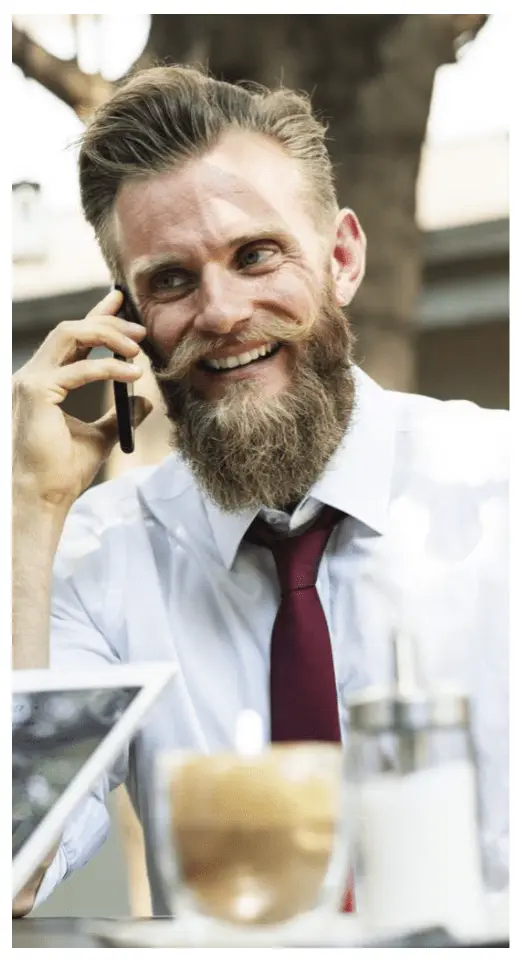 Fact: Actually, it's not as daunting as it looks. You do not have to spend days doing research or gather a group of people to do so. All you need is the willingness to listen to them without any hidden agenda and prepare a list of questions for them to answer.
After all, it is the quality of the research that matters and not how much data you have collected.
Besides, your persona does not need to have all the details. You may update it as you receive more information or changes from your interviewees. That includes their personal growth over time and shifts in interest.
Myth #4: My buyer's personas are going to be about people who I want to sell to
Fact: That would have been correct if we were still living in a decade ago.
The internet has evolved into a hub for the public to access a wealth of information. This allows buyers to gain more buying power and intelligence than before. That is your buyer's personas need to record their habits and lifestyles rather than just information about who they are and how much they can spend.
Gathering insights for your persona allows you to create content that does not pressure your buyer into making a purchase. Your content must educate and inform your buyer and develop a trustful and loyal connection with your brand
And that is why you must curate your buyer's persona to include potential buyers who aren't aware of your solution that could benefit them.
Parting Thoughts
The buyer's persona is useful for allowing marketers to understand and identify their potential consumer's unmet needs. This allows them to develop products and solutions that will alleviate their consumer's pain points. The buyer's persona can also assist businesses in adapting to an ever-evolving industry and economic climate
With a buyer's persona, you can:
·         Design a website and provide your visitors with a direct path
·         Produce contents that are reliable, relatable, and non-intrusive
·         Educate new hires by allowing sales personnel to identify leads, customer support staffs to be well-equipped, and provide ideas for the marketing department
·         Design, upgrade or rollback a product to keep up with the changing trends and the growth of your consumers.
In conclusion, your buyer personas should be a formidable pillar for your marketing and business strategies.
[How To Develop Buyer Personas eBook Download]
Interested To Learn More?
If you like what you have read and want to be equipped with other digital marketing techniques that allows you to attract more clients and conversions to your online business, check out our set of Certified Digital Marketing Strategist core courses below:
After completing all 6 courses, you will attain a Digital Marketing Strategist Certificate. Please feel free to also browse our array of digital marketing courses held in-person in Singapore or online.
Written By: Tom Goh
Tom is a native Digital and Content Strategist with 20 years of experience across Tech, Banking, and Digital Advertising and Media verticals. He is also the lead trainer for Equinet Academy's Content Marketing Strategy and Advanced Content Marketing Strategy course. In his spare time, Tom is actively in the start-up scenes providing pro bono advice to budding entrepreneurs.