On-Page SEO – Keyword Optimisation Cheatsheet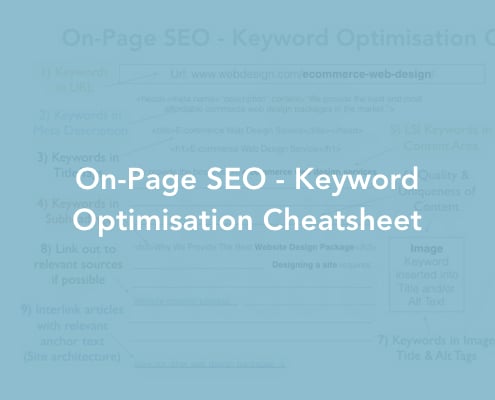 What is Included in this Download?
Keyword optimisation comes after you have conducted keyword research and built your list of target keywords. However, there is a fine balance to strike between optimising your pages for search engines and catering to humans.
In this actionable Keyword Optimisation Cheatsheet, we offer more than just quick fixes. Discover recommended best practices for prioritising and optimising your keywords for search engines, while keeping in mind the nuances of natural human language.
Examples of key areas to optimise your pages for search engines include:
✔ Title Tags/SEO Titles/Meta Titles
✔ Meta Description
✔ URL
✔ Subheadings (H1, H2, H3)
✔ Image Alt Text