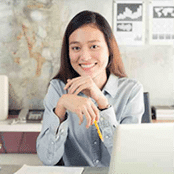 Digital Marketing Manager
Job Description, Salary, Roles & Responsibilities
Digital Marketing Manager Job Description
The Digital Marketing Manager oversees planning and managing marketing campaigns that promote a company's brand, products, and services. His/her tasks include planning and managing digital marketing campaigns, analyzing metrics, identifying marketing trends and mentoring the Digital Marketing Executive.
A Digital Marketing Manager is responsible for all aspects of a company's marketing operations. The central goal is to help grow a brand's influence and have a conversion strategy in place while also increasing brand loyalty and awareness. He or she plays a major role in driving website traffic and acquiring leads or customers. Depending on the size of the marketing team, this may or may not be a team lead role.
Duties will include planning, implementing, and monitoring digital marketing campaigns across various digital networks. The ideal candidate is someone with experience in marketing, art direction, and social media management. He/she needs to be an outstanding communicator and can demonstrate excellent interpersonal, project management, and analytical skills. If you're looking to embark on a digital marketing career and want to find out what it entails and how you can get started, you'll get a clearer picture reading this article. 
The Digital Marketing Manager reports to the Digital Marketing Director or Head of Marketing.
Roles and Responsibilities
The various roles and responsibilities for this position are:
Design and supervise all aspects of the digital marketing department including marketing database, email, and display advertising campaigns
Grow and monitor campaign budgets.
Plan and manage the creation of relevant and engaging digital content for publishing onto various digital platforms
Plan and manage the various social media platforms.
Plan and manage digital advertising campaigns
Plan and manage SEO campaigns
Provide accurate reports on the marketing campaign's overall performance.
Coordinate with various advertising and media experts to improve marketing results.
Appraise important metrics that affect website traffic, service quotas, and target audience
Collaborate with teams to brainstorm new and innovative growth strategies
Keep up to date with emerging digital platforms, industry trends, and MarTech
Salary Range
The annual salary range for a Digital Marketing Manager will be around S$36,000 to S$72,000 (Glassdoor).
Job Requirements
Bachelor's degree in Marketing or relevant field
A minimum of 4-5 years' experience in digital marketing/digital media
Experience in managing projects simultaneously across different verticals
Experience in managing both internal and external stakeholders
Skills
View the full list of Digital Marketing Skills here.
Technical
Article Writing
Business Writing
Competitive Analysis
Content Curation
Content Development
Content Marketing
Content Management
Content Management Systems
Content Strategy
Conversion Rate Optimization
Copywriting
Copy Editing
Creative Writing
Data Management
Digital Advertising
Digital Marketing Analytics
Digital Marketing Strategy
Display Advertising
Email Marketing Software
Email Strategy
Facebook Marketing
Google Ads
Google Analytics
Integrated Marketing
Instagram Marketing
Keyword Research
LinkedIn Marketing
Market Research
Marketing Analytics
Marketing Automation
Marketing Budget Management
Marketing Campaign Management
Marketing Strategy
Paid Media Advertising
Paid Media Strategy
Partnership Management
Pay Per Click (PPC)
Performance Management
Performance Measurement
Project Management
Proposal Writing
Relationship Marketing
Report Writing
Search Engine Marketing
Search Engine Optimization
Search Engine Optimization Copywriting
Social Listening
Social Media Advertising
Social Media Analytics
Social Media Content Creation
Social Media Marketing
Social Media Optimization
Stakeholder Engagement and Management
Technical Writing
User Experience Design
User Interface Design
Video Marketing
Visual Communication
Visual Design
Web Analytics
Website Optimization
Youtube Advertising
Youtube Marketing
Generic
Adaptability
Analytical Thinking
Communication (Verbal)
Communication (Written)
Computational Thinking
Creative Thinking
Customer Experience Management
Decision Making
Design Thinking
Developing People
Digital Literacy
Interpersonal Skills
Leadership
Lifelong Learning
Logical Thinking
Managing Diversity
Mentoring
Multi-tasking
Organizational Skills
Planning
Problem Solving
Public Relations
Research
Resource Management
Service Orientation
Team Coordination
Teamwork
Time Management
Transdisciplinary Thinking
Virtual Collaboration
Visual Thinking
WPLN Level 6 English
Other Digital Marketing Job Roles
Digital Marketing Career Portal Menu
Download the Complete Digital Marketing Career Handbook (PDF Version)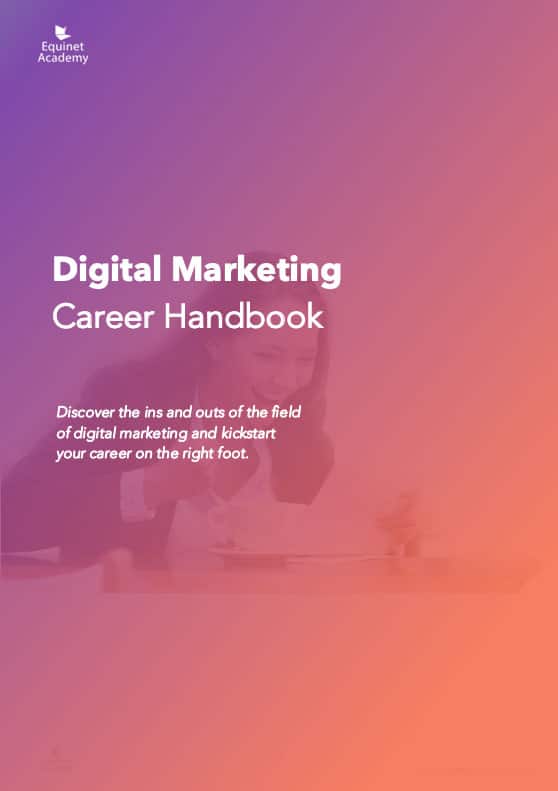 Discover the ins and outs of the field of digital marketing and kickstart your career on the right foot.