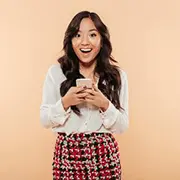 Social Media Community Manager
Job Description, Salary, Roles & Responsibilities
Social Media Community Manager Job Description
The Social Media Community Manager is in charge of managing and developing a brand's online community. He/she acts as the brand's spokesman and communicates with end-users within the community.
The Social Media Community Manager may work closely with the Social Media Manager on the strategic planning of social media marketing campaigns. However, his/her main role is to communicate and provide support to the community members.
The Social Media Community Manager is the first point of contact within the social media community and strives to engage and provide support to members of the community. The Social Media Community Manager is required to monitor trends and topics mentioned by the community and has the ability to anticipate potential problems that may negatively affect brand reputation.
A Social Media Community Manager builds the brand's online presence and fosters stronger relationships between the brand and the public. It is not uncommon for smaller brands to combine the job scope of a Social Media Manager and Community Manager. However, more established brands tend to segregate the two roles.
Other relevant job titles include Community Manager and Online Community Manager.
If you're looking to embark on a digital marketing career and want to find out what it entails and how you can get started, you'll get a clearer picture reading this article. 
Roles and Responsibilities
Serve as a point of contact for the company's social media platforms such as Facebook, LinkedIn, YouTube, Instagram, forum and blog
Interact with community members and customers in a professional, personable, and timely manner to grow and keep the community alive
Work with the marketing, creative, and customer experience team to create high quality, engaging, relevant, and timely content
Manage the social media editorial calendar and ensure the content is published by the stipulated deadlines
Foster and strengthen new relationships with key influencers within the community
Deploy social listening tools to monitor positive/negative comments and topic trends, and strive to boost engagement and resolve any potential conflicts that may affect brand reputation
Generate comprehensive reports on overall community sentiment and notable trends and provide meaningful feedback
Keep up to date to the latest social media trends and emerging social media platforms in the industry
Salary Range
The annual salary range for a Social Media Community Manager will be around S$24,000 to S$84,000 (Glassdoor)
Job Requirements
Bachelor's degree in Marketing or relevant field
Experience in community management
Familiar with social media platforms
Skills
View the full list of Digital Marketing Skills here.
Technical
Article Writing
Business Writing
Competitive Analysis
Content Marketing
Content Strategy
Conversion Rate Optimization
Copywriting
Copy Editing
Creative Writing
Data Management, Digital Advertising
Digital Marketing Analytics
Digital Marketing Strategy
Display Advertising
Facebook Marketing
Google Ads
Google Analytics
Integrated Marketing
Instagram Marketing
Keyword Research
LinkedIn Marketing
Market Research
Marketing Analytics
Marketing Budget Management
Marketing Campaign Management
Marketing Strategy
Paid Media Advertising
Paid Media Strategy
Partnership Management
Pay Per Click (PPC)
Performance Management
Performance Measurement
Programmatic Advertising
Project Management
Proposal Writing
Report Writing, Search Engine Marketing
Social Media Advertising
Stakeholder Engagement and Management
Technical Writing
Visual Communication
Web Analytics
Website Optimization
Youtube Advertising
Youtube Marketing
Generic
Adaptability
Analytical Thinking
Communication (Verbal)
Communication (Written)
Computational Thinking
Creative Thinking
Customer Experience Management
Decision Making
Design Thinking
Digital Literacy
Interpersonal Skills
Lifelong Learning
Logical Thinking
Managing Diversity
Multi-tasking
Organizational Skills
Planning
Problem Solving
Public Relations
Research
Resource Management
Team Coordination
Teamwork
Time Management
Transdisciplinary Thinking
Virtual Collaboration
Visual Thinking
WPLN Level 6 English
Other Digital Marketing Job Roles
Digital Marketing Career Portal Menu
Download the Complete Digital Marketing Career Handbook (PDF Version)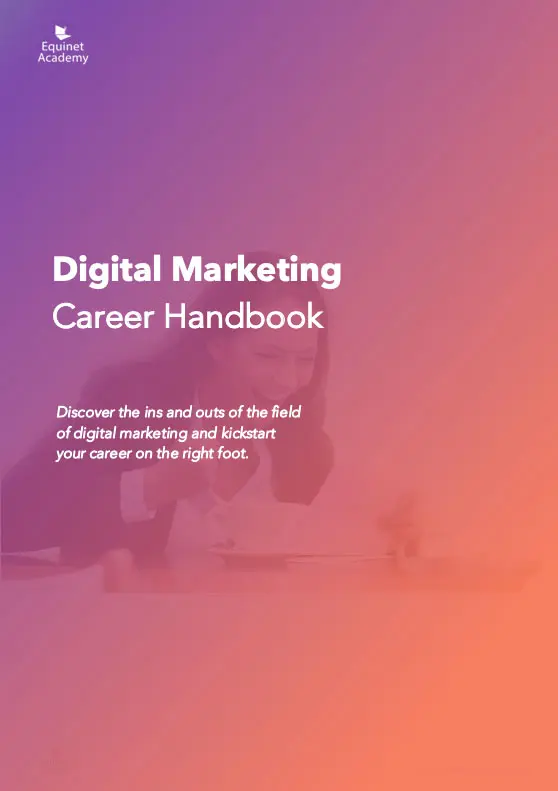 Discover the ins and outs of the field of digital marketing and kickstart your career on the right foot.