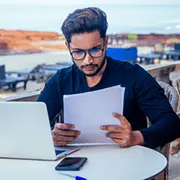 Content Marketing Manager
Job Description, Salary, Roles & Responsibilities
Content Marketing Manager Job Description
Content Marketing Managers are a unique breed in the Digital Marketing fraternity. Besides elevating writing, editing and storytelling skills to the next level, it is also the ability to embrace change to get ahead of the curve in this emerging role.
The Content Marketing Manager works with the Content Strategist to develop content strategies, research trending topics and produce exceptional content. The Content Marketing Manager is one who is able to formulate unique and creative content ideas to achieve specific marketing objectives.
The Content Marketing Manager is required to have a solid understanding of search engine optimisation (SEO), blogging strategies, familiarity with social media and advertising channels. The responsibilities of the job also necessitate strong analytical skills to audit and refine content performance.
If you're looking to embark on a digital marketing career and want to find out what it entails and how you can get started, you'll get a clearer picture reading this article. 
Roles and Responsibilities
Conduct research to enhance the written and published content
Create written content and creative designs, adhering to content governance guidelines
Target content to specific audiences and focus on trending topics
Conduct market research
Deploy on-page and off-page SEO strategies
Maintain the editorial calendar by setting realistic content production and publishing deadlines
Collaborate with writers and designers to develop content and ensure it meets company guidelines
Identify opportunities for repurposing content and scaling the process
Establish a systematic and scalable content marketing strategy, distributing content to intended audiences across all marketing channels
Manage PR agencies, partners, and journalists
Monitor and assess the company's content marketing performance through analytics platforms
Stay abreast of content marketing and digital trends
Salary Range
The annual average salary for a Content Marketing Manager will be around S$38,220 (Glassdoor).
Job Requirements
Bachelor's degree in English, journalism, communications, marketing, or a related field
At least 2-4 years of relevant experience in content creation, marketing communications and/or social media
Skills
View the full list of Digital Marketing Skills here.
Technical
Article Writing
Business Writing
Competitive Analysis
Content Curation
Content Development
Content Marketing
Content Management
Content Management Systems
Content Strategy
Conversion Rate Optimization
Copywriting
Copy Editing
Creative Writing
Data Management
Digital Advertising
Digital Marketing Analytics
Digital Marketing Strategy
Display Advertising
Email Marketing Software
Email Strategy
Facebook Marketing
Google Analytics
Integrated Marketing
Instagram Marketing
Keyword Research
LinkedIn Marketing
Market Research
Marketing Analytics
Marketing Automation
Marketing Budget Management
Marketing Campaign Management
Marketing Strategy
Paid Media Advertising
Paid Media Strategy
Partnership Management
Pay Per Click (PPC)
Performance Management
Performance Measurement
Project Management
Proposal Writing
Relationship Marketing
Report Writing
Search Engine Marketing
Search Engine Optimization
Search Engine Optimization Copywriting
Social Listening
Social Media Advertising
Social Media Analytics
Social Media Content Creation
Social Media Marketing
Social Media Optimization
Stakeholder Engagement and Management
Technical Writing
User Experience Design
User Interface Design
Video Marketing
Visual Communication
Visual Design
Web Analytics
Website Optimization
Youtube Advertising
Youtube Marketing
Generic
Adaptability
Analytical Thinking
Communication (Verbal)
Communication (Written)
Computational Thinking
Creative Thinking
Customer Experience Management
Decision Making
Design Thinking
Developing People
Digital Literacy
Interpersonal Skills
Leadership
Lifelong Learning
Logical Thinking
Managing Diversity
Mentoring
Multi-tasking
Organizational Skills
Planning
Problem Solving
Public Relations
Research
Resource Management
Service Orientation
Team Coordination
Teamwork
Time Management
Transdisciplinary Thinking
Virtual Collaboration
Visual Thinking
WPLN Level 6 English
Other Digital Marketing Job Roles
Digital Marketing Career Portal Menu
Download the Complete Digital Marketing Career Handbook (PDF Version)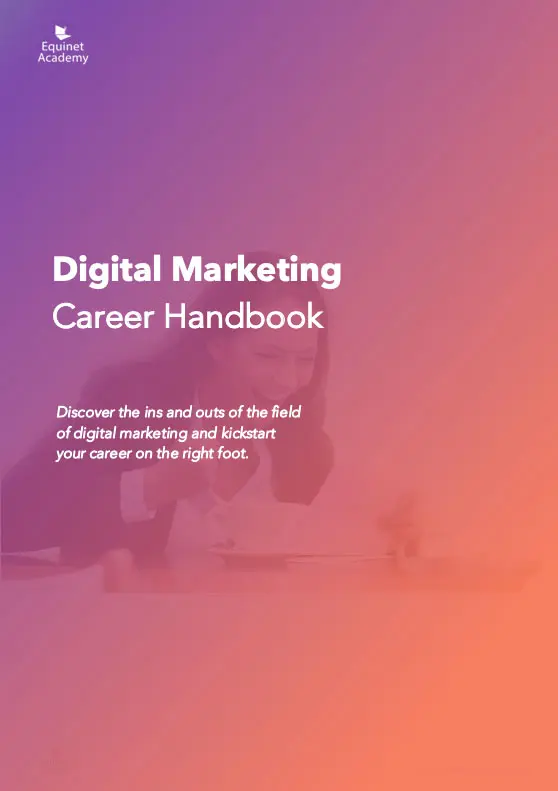 Discover the ins and outs of the field of digital marketing and kickstart your career on the right foot.