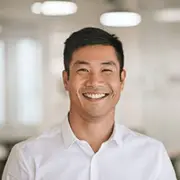 Social Media Manager
Job Description, Salary, Roles & Responsibilities
Social Media Manager Job Description
The Social Media Manager administers the company's social media marketing and advertising. The ideal candidate should be a highly motivated, creative person with experience and a passion for engaging with current and future customers. The ultimate goal is to turn fans into customers.
A Social Media Manager is responsible for all aspects of a company's social media administrations. The suitable candidate will be responsible for creating original text, video content, managing posts and responding to followers. The management of a company's image should be done in a cohesive way to achieve the desired marketing goals.
He or she will have to take on the role of gatekeeper for the social team. The role will primarily revolve around translating business goals from the management into actionable strategies to be carried out by the social team.
Duties will include planning, implementing, and maintaining a social media presence that ensures a high level of web traffic and customer engagement. The ideal candidate is someone who stays up to date with the latest digital technologies and social media trends. He or she needs to have excellent communication skills and be able to articulate the company's views creatively.
If you're looking to embark on a digital marketing career and want to find out what it entails and how you can get started, you'll get a clearer picture reading this article. 
Roles and Responsibilities
Conduct research on current trends and audience preferences.
Create and implement social media strategy to align with business goals
Generate impactful and meaningful content on all social media platforms. It encompasses areas such as writing and editing social media posts, growing customer engagement, and supporting social media campaigns
Set definite objectives and report on social media Return on Investment (ROI)
Crafting out social media content and plans that are in alignment with the company's brand identity
Produce, edit, distribute and share engaging content on a regular basis (e.g. original text, photos, videos, and news)
Collaborate with marketing, sales, and customer service teams to ensure brand consistency
Lead and promote social influencer programs, while regularly attending social influencer events
Interact with fans and followers, reply to queries promptly, and monitor customer feedback
Supervise social media accounts' posts to ensure the design and brand consistency (e.g. Facebook timeline cover, profile pictures, and blog layout)
Recommend and implement new initiatives to develop brand awareness such as promotions, events, and contests
Monitor search, social, and content metrics
Use web analytical tools such as Google Analytics, and Facebook Insights to monitor and evaluate the company's social media presence and performance
Recommend proposals to tweak the social media marketing strategy for optimal results
Prepare periodical reports on social media marketing efforts for the Digital Marketing Lead
Keep updated on the best practices and emerging trends in social media
Salary Range
The annual salary range for a Social Media Manager will be around S$24,000 to S$84,000 (Glassdoor).
Job Requirements
Bachelor's degree in Marketing or relevant field
A minimum of 3 years' experience in social media marketing and/or PR
Skills
View the full list of Digital Marketing Skills here.
Technical
Article Writing
Business Writing
Community Management
Competitive Analysis
Content Curation
Content Development
Content Marketing
Content Management
Content Management Systems
Content Strategy
Conversion Rate Optimization
Copywriting
Copy Editing
Creative Writing
Data Management
Digital Advertising
Digital Marketing Analytics
Digital Marketing Strategy
Display Advertising
Facebook Marketing
Google Analytics
Integrated Marketing
Instagram Marketing
Keyword Research
LinkedIn Marketing
Market Research
Marketing Analytics
Marketing Budget Management
Marketing Campaign Management
Marketing Strategy
Partnership Management
Performance Management
Performance Measurement
Project Management
Proposal Writing
Relationship Marketing
Report Writing
Social Listening
Social Media Advertising
Social Media Analytics
Social Media Content Creation
Social Media Marketing
Social Media Optimization
Stakeholder Engagement and Management
Technical Writing
User Experience Design
User Interface Design
Visual Communication
Visual Design
Web Analytics
Website Optimization
Youtube Advertising
Generic
Adaptability
Analytical Thinking
Communication (Verbal)
Communication (Written)
Computational Thinking
Creative Thinking
Customer Experience Management
Decision Making
Design Thinking
Developing People
Digital Literacy
Interpersonal Skills
Leadership
Lifelong Learning
Logical Thinking
Managing Diversity
Mentoring
Multi-tasking
Organizational Skills
Planning
Problem Solving
Public Relations
Research
Resource Management
Service Orientation
Team Coordination
Teamwork
Time Management
Transdisciplinary Thinking
Virtual Collaboration
Visual Thinking
WPLN Level 6 English
Other Digital Marketing Job Roles
Digital Marketing Career Portal Menu
Download the Complete Digital Marketing Career Handbook (PDF Version)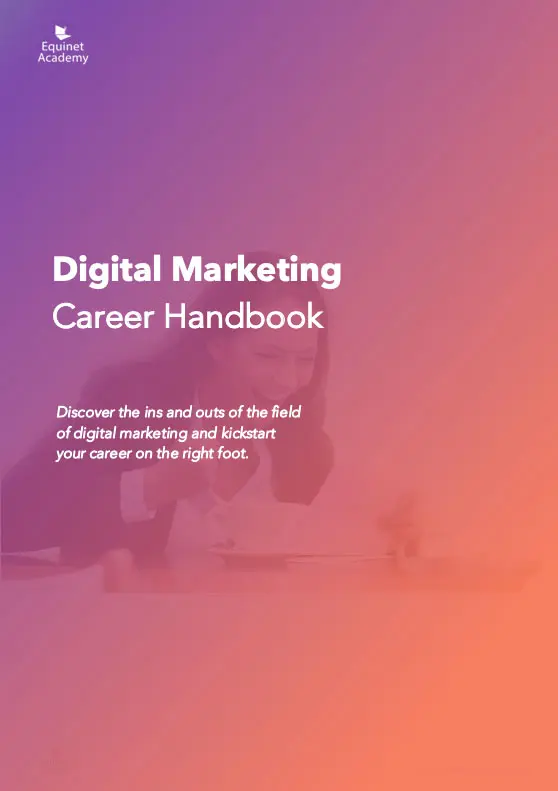 Discover the ins and outs of the field of digital marketing and kickstart your career on the right foot.