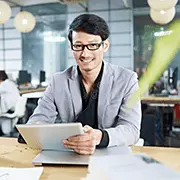 Content Strategist
Job Description, Salary, Roles & Responsibilities
Content Strategist Job Description
A Content Strategist's role is to develop a content strategy that aligns with and sets out to achieve the company's goals and objectives. He/she crafts content topics/pillars that aims to educate, entertain, inspire, and engage the company's potential customers.
Unlike the Content Marketing Manager, a Content Strategist focuses on top-level content planning over execution. He/she is the "brain" of content creation, curation, planning, and research. The ultimate goal of a Content Strategist is to drive inbound traffic into the website and convince the reader into taking a profitable business action, strategizing the input of relevant and useful content.
As the key person in charge of the content strategy, the Content Strategist oversees and strategize the content pillars and sub pillars for audiences at all stages of the consumer journey. He/she must be familiar with the different types of customer personas the company is targeting. The Content Strategist collects information, does intensive research and analysis on the consumers' thoughts and pain points towards the brand. Armed with this information, a Content Strategist then develops the brand's content strategy to engage and convert new and existing audiences.
If you're looking to embark on a digital marketing career and want to find out what it entails and how you can get started, you'll get a clearer picture reading this article. 
Roles and Responsibilities
Conduct intensive research to gain an in-depth understanding of all buyer personas
Conduct extensive research on the topic trends and consumer's thoughts
Craft out content pillars and sub-pillars
Plan on the editorial calendar and proposition of content
Work with the Content Marketing Executive, creative teams, and writers to execute the strategy
Oversee the writing tone and style guide for all content
Develop content governance guidelines and ensure they are met
Conduct content audit on a periodical basis
Track and measure content ROI
Ensure that the content strategy achieves the business objectives
Salary Range
The annual average salary range for a Content Strategist will be around S$24,000 to S$108,000 (Glassdoor).
Job Requirements
Experience building a content hub
Portfolio of published blogs, articles, whitepapers, etc.
Skills
View the full list of Digital Marketing Skills here.
Technical
Article Writing
Business Writing
Competitive Analysis
Content Curation
Content Development
Content Marketing
Content Management
Content Strategy
Conversion Rate Optimization
Copywriting
Copy Editing
Creative Writing
Data Management
Digital Advertising
Digital Marketing Analytics
Digital Marketing Strategy
Display Advertising
Email Marketing Software
Email Strategy
Facebook Marketing
Integrated Marketing
Instagram Marketing
Keyword Research
LinkedIn Marketing
Market Research
Marketing Analytics
Marketing Automation
Marketing Budget Management
Marketing Campaign Management
Marketing Strategy
Paid Media Advertising
Paid Media Strategy
Partnership Management
Pay Per Click (PPC)
Performance Management
Performance Measurement
Project Management
Proposal Writing
Relationship Marketing
Report Writing
Search Engine Marketing
Search Engine Optimization
Search Engine Optimization Copywriting
Social Listening, Social Media Advertising
Social Media Analytics
Social Media Content Creation
Social Media Marketing
Social Media Optimization
Stakeholder Engagement and Management
Technical Writing
User Experience Design
User Interface Design
Video Marketing
Visual Communication
Visual Design
Web Analytics
Website Optimization
Youtube Marketing
Generic
Adaptability
Analytical Thinking
Communication (Verbal)
Communication (Written)
Computational Thinking
Creative Thinking
Customer Experience Management
Decision Making
Design Thinking
Developing People
Digital Literacy
Interpersonal Skills
Leadership
Lifelong Learning
Logical Thinking
Managing Diversity
Mentoring
Multi-tasking
Organizational Skills
Planning
Problem Solving
Public Relations
Research
Resource Management
Service Orientation
Team Coordination
Teamwork
Time Management
Transdisciplinary Thinking
Virtual Collaboration
Visual Thinking
WPLN Level 6 English
Other Digital Marketing Job Roles
Digital Marketing Career Portal Menu
Download the Complete Digital Marketing Career Handbook (PDF Version)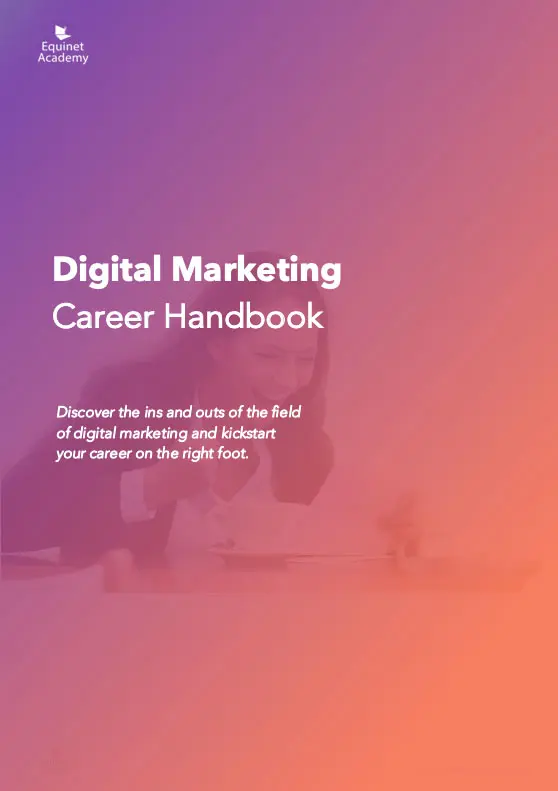 Discover the ins and outs of the field of digital marketing and kickstart your career on the right foot.