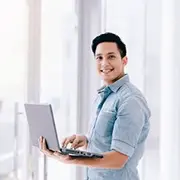 Digital Media Planner
Job Description, Salary, Roles & Responsibilities
Digital Media Planner Job Description
A Digital Media Planner is responsible for the development of the media strategy and may extend to the buying of media placements (media buying). He/she researches different media channels such as TV, radio, display, and out-of-home media (billboards, cinemas, posters) including collecting and analyzing data to determine appropriate channels to achieve specific campaign objectives.
The Digital Media Planner works closely with clients to understand their requirements and objectives, then liaises with media owners or manage self-serve platforms such as Google Ads, Outbrain, and Criteo to book ad placements within the stipulated budgets. In some organizations, the task of booking ad placements may be assigned to the ad operations team.
If you're looking to embark on a digital marketing career and want to find out what it entails and how you can get started, you'll get a clearer picture reading this article. 
Roles and Responsibilities
Plan and develop the media strategy
Collect and analyze data to determine appropriate media channels
Create a media plan to achieve campaign objectives within the allocated budget
Liaise with media owners to draft and review proposals
Develop briefs for ad operations teams to book ads through self-serving platforms or media vendors
Ensure all media campaigns are executed in a timely manner
Prepare and present campaign reports to clients and senior management
Salary Range
$32,000 ~ $48,000 per annum (Glassdoor)
Job Requirements
Bachelor's degree in Market Research, Marketing, Business Administration, or a similar subject.
A minimum of 1 – 2 years' experience with online media planning, analytics or reporting.
Strong analytical skills and attention to detail
Skills
View the full list of Digital Marketing Skills here.
Technical
Article Writing
Business Writing
Competitive Analysis
Content Marketing
Content Strategy
Conversion Rate Optimization
Copywriting
Copy Editing
Creative Writing
Data Management, Digital Advertising
Digital Marketing Analytics
Digital Marketing Strategy
Display Advertising
Facebook Marketing
Google Ads
Google Analytics
Integrated Marketing
Instagram Marketing
Keyword Research
LinkedIn Marketing
Market Research
Marketing Analytics
Marketing Budget Management
Marketing Campaign Management
Marketing Strategy
Paid Media Advertising
Paid Media Strategy
Partnership Management
Pay Per Click (PPC)
Performance Management
Performance Measurement
Programmatic Advertising
Project Management
Proposal Writing
Report Writing, Search Engine Marketing
Social Media Advertising
Stakeholder Engagement and Management
Technical Writing
Visual Communication
Web Analytics
Website Optimization
Youtube Advertising
Youtube Marketing
Generic
Adaptability
Analytical Thinking
Communication (Verbal)
Communication (Written)
Computational Thinking
Creative Thinking
Customer Experience Management
Decision Making
Design Thinking
Digital Literacy
Interpersonal Skills
Lifelong Learning
Logical Thinking
Managing Diversity
Multi-tasking
Organizational Skills
Planning
Problem Solving
Public Relations
Research
Resource Management
Team Coordination
Teamwork
Time Management
Transdisciplinary Thinking
Virtual Collaboration
Visual Thinking
WPLN Level 6 English
Other Digital Marketing Job Roles
Digital Marketing Career Portal Menu
Download the Complete Digital Marketing Career Handbook (PDF Version)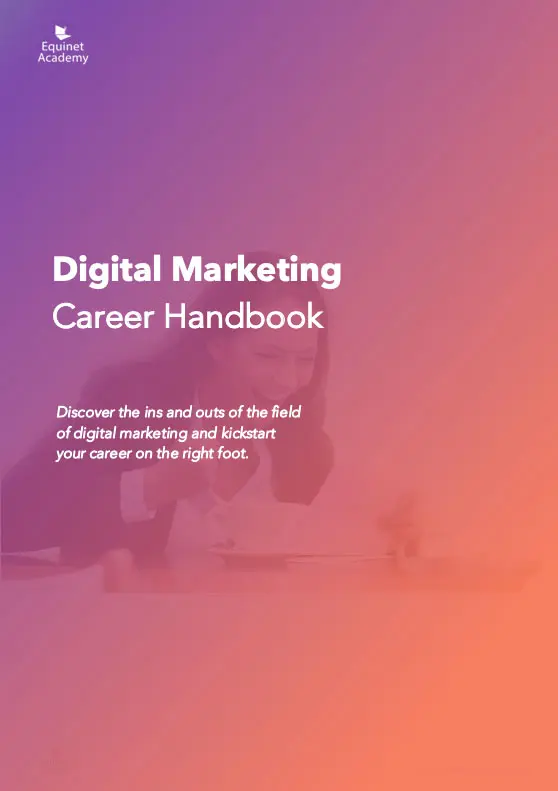 Discover the ins and outs of the field of digital marketing and kickstart your career on the right foot.