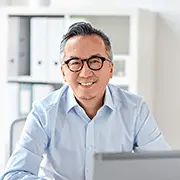 Seo Specialist / Executive / Manager / Director
Job Description, Salary, Roles & Responsibilities
SEO Specialist Job Description
The role of an SEO specialist is to execute both on-page and off-page SEO, analyse the SEO campaign performance, and recommend actionable strategies to improve SEO rankings. An SEO Specialist role generally exists in agencies (client-facing) to manage client accounts or in mid to large-sized companies to support the internal marketing team on SEO-related matters.
Within an organisation (client-side), an SEO Specialist is a general role referring to someone who specialises in SEO among all other digital marketing aspects. He or she may take on the title of SEO Executive, SEO Manager, SEO Director, SEO Strategist, SEO Analyst, or SEO Consultant.
An SEO Specialist monitors the keyword rankings and overseas the overall organic search performance, ensuring target ranking positions and KPIs are achieved. He/she performs a complete website SEO analysis on a regular basis and provides recommendations for improvements of website content and link building campaigns.
For larger companies, the SEO Specialist may be required to oversee both local and international SEO campaigns from the head quarters and travel from time to time to manage global teams. In this case he/she may be given the title of SEO Director, with SEO Managers and Executives reporting directly to him/her, depending on how large the team is.
If you're looking to embark on a digital marketing career and want to find out what it entails and how you can get started, you'll get a clearer picture reading this article. 
Roles and Responsibilities
Perform keyword research on a regular basis
Develop keyword plans through conducting keyword research on a regular basis to generate content ideas and optimize existing content
Plan and oversee the entire website architecture, restructuring page hierarchy where necessary
Optimise web pages such as the homepage, landing pages, blog posts, product pages (on-page SEO) in terms of improving content quality, keyword optimization, and user experience to boost organic search rankings
Write SEO optimised content
Manage SEO-related assets, tools/platforms including Google My Business, Google Search Console, Google Analytics, Google Keyword Planner, Ahrefs, Semrush, Majestic, Screaming Frog,
Identify and close content gaps between company website and competitor content
Conduct regular technical SEO audits and work with the web development team to fix technical website issues (e.g. slow page load speeds, page crawl errors, and duplicate content) that may negatively impact organic search rankings
Conduct full-scale SEO audit (technical, on-page, and off-page) on both mobile and desktop website versions to provide recommendations for improvement in key areas such as keyword optimization on meta tags and images, content quality, and link building
Execute link building campaigns through the creation and promotion of linkable assets, outreach, and submission-based link building
Integrate on-page and off-page SEO (link building) with content marketing, social media marketing, and digital PR initiatives
Implement local and international SEO techniques across local (Google My Business listings) and international websites
Regularly track and monitor new and existing keyword ranking positions and devise integrated marketing strategies to increase organic search rankings
Measure key SEO metrics such as organic traffic, ranking positions, domain authority, conversion and conversion rates, engagement metrics such as dwell time and organic return visits and provide recommendations for improvement
Perform competitive analysis to benchmark current SEO performance against competitors and devise strategies to surpass competitors
Keep up to date with the latest SEO trends, search algorithm updates, and new SEO tools and best practices
Salary Range
Average Salary $45,223 – PayScale
Job Requirements
Diploma or equivalent
WPLN level 6 and above
Skills
View the full list of Digital Marketing Skills here.
Technical
Article Writing
Business Writing
Competitive Analysis
Content Curation
Content Development
Content Marketing
Content Management
Content Management Systems
Content Strategy
Conversion Rate Optimization
Copywriting
Copy Editing
Creative Writing
Data Management
Digital Marketing Analytics
Digital Marketing Strategy
Google Analytics
Integrated Marketing
Keyword Research
Market Research
Marketing Analytics
Marketing Budget Management
Marketing Campaign Management
Marketing Strategy
Partnership Management
Performance Management
Performance Measurement
Project Management
Proposal Writing
Relationship Marketing
Report Writing
Search Engine Optimization
Search Engine Optimization Copywriting
Social Listening
Stakeholder Engagement and Management
Technical Writing
User Experience Design
User Interface Design
Visual Communication
Visual Design
Web Analytics
Website Optimization
Generic
Adaptability
Analytical Thinking
Communication (Verbal)
Communication (Written)
Computational Thinking
Creative Thinking
Customer Experience Management
Decision Making
Design Thinking
Digital Literacy
Interpersonal Skills
Lifelong Learning
Logical Thinking
Managing Diversity
Multi-tasking
Organizational Skills
Planning
Problem Solving
Public Relations
Research
Resource Management
Team Coordination
Teamwork
Time Management
Transdisciplinary Thinking
Virtual Collaboration
Visual Thinking
WPLN Level 6 English
Other Digital Marketing Job Roles
Digital Marketing Career Portal Menu
Download the Complete Digital Marketing Career Handbook (PDF Version)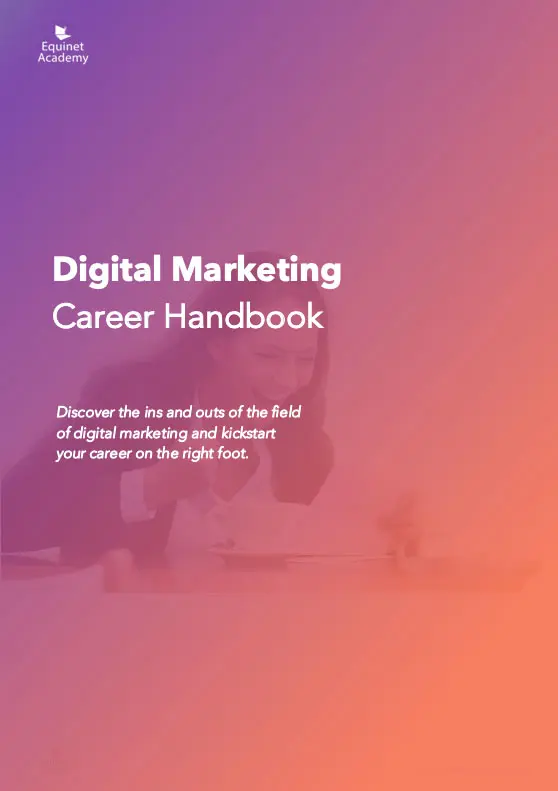 Discover the ins and outs of the field of digital marketing and kickstart your career on the right foot.