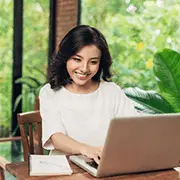 Content Creator
Job Description, Salary, Roles & Responsibilities
Content Creator Job Description
Content Creators produce entertaining or educational material and are responsible for the contribution of information to any media. They create both digital media and offline content that caters to the interests of a target audience.
In today's context, many corporations employ or outsource content creators to engage new and existing customers on the brand's behalf.
A Content Creator's various tasks include writing articles for a company's web pages, e-books, videos, and social media posts. He/she should also be adept at promoting content on social media. To be a successful Content Creator, one should be familiar with digital publishing and generating traffic and leads for new businesses.
Being a Content Creator, one would need to have the ability to blend his/her employer's/client's content guidelines with creativity. Having a unique voice and personality is an important and distinguishable asset.
As a Content Creator, one needs to have a sense of curiosity to identify problems worth solving. The insights that come from this inherent curiosity makes great content.
If you're looking to embark on a digital marketing career and want to find out what it entails and how you can get started, you'll get a clearer picture reading this article. 
Roles and Responsibilities
Research on industry-related topics
Create various content types (videos, articles, infographics) with relevant tone and style, adhering to the respective style guides
Utilize various digital publishing platforms to create structured drafts
Target content to specific audiences and focus on trending topics
Incorporate blog and social media posts in both websites and social media platforms like Facebook or LinkedIn
Conduct keyword research and employ SEO best practices to optimize content
Analyse web traffic to measure the success of the content (e.g. conversion and bounce rates)
Salary Range
Varies from $0.02 – $2.00 per word for written content and $10/hour – $200/hour for various types of content ranging from videos to white papers and graphic designs.
Job Requirements
Bachelor's degree in English, journalism, marketing, or a related field
Experience uploading content to various content management systems such as WordPress, Joomla, Drupal, Shopify, Wix, XSitePro etc.
Skills
View the full list of Digital Marketing Skills here.
Technical
Article Writing
Business Writing
Content Curation
Content Development
Content Marketing
Content Management
Content Management Systems
Content Strategy
Conversion Rate Optimization
Copywriting
Copy Editing
Creative Writing
Digital Advertising
Digital Marketing Analytics
Digital Marketing Strategy
Display Advertising
Email Marketing Software
Email Strategy
Facebook Marketing
Marketing Strategy
Project Management
Proposal Writing
Report Writing
Search Engine Optimization Copywriting
Social Media Content Creation
Stakeholder Engagement and Management
Technical Writing
Visual Communication
Visual Design
Generic
Adaptability
Analytical Thinking
Communication (Verbal)
Communication (Written)
Creative Thinking
Decision Making
Design Thinking
Digital Literacy
Interpersonal Skills
Lifelong Learning
Logical Thinking
Managing Diversity
Multi-tasking
Organizational Skills
Planning
Problem Solving
Research
Resource Management
Team Coordination
Teamwork
Time Management
Transdisciplinary Thinking
Virtual Collaboration
Visual Thinking
WPLN Level 6 English
Other Digital Marketing Job Roles
Digital Marketing Career Portal Menu
Download the Complete Digital Marketing Career Handbook (PDF Version)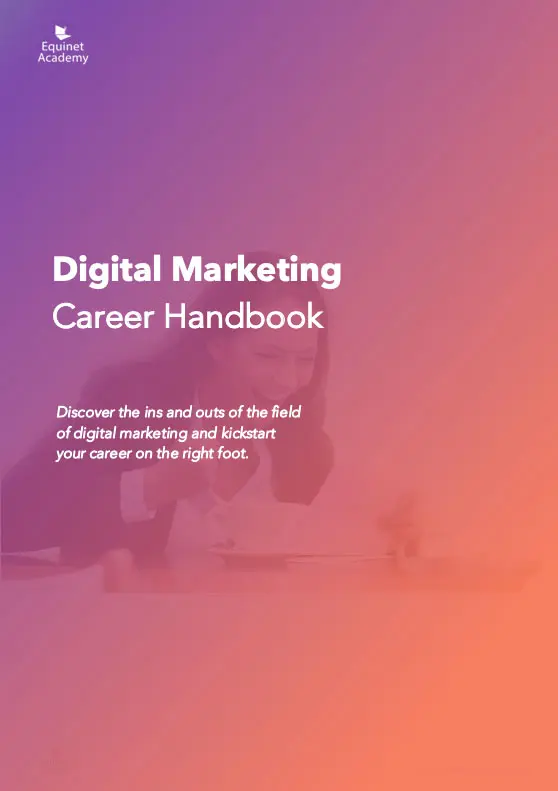 Discover the ins and outs of the field of digital marketing and kickstart your career on the right foot.