Digital Marketing Career Guidance Webinar with Tom Goh
Event Overview
What does it take to land a job in digital marketing? If you're looking to kickstart your digital marketing career but you're not sure where to begin, this webinar is for you.
Digital Marketers are highly sought after in Singapore with the profession being ranked in the top 3 most in-demand jobs of 2022 in Singapore by GrabJobs. As part of Equinet Academy's goal of bridging the digital marketing skills gap in Singapore, we are organising regular career webinars to help our learners. This career webinar will help you understand what it takes to be a Digital Marketer and the steps that you can take to get your foot in the door.
Our very own digital marketing expert, Tom Goh, Curriculum Developer and Instructor at Equinet Academy, will be sharing everything you need to know about starting a career in digital marketing. Tom will share some insights on the state of digital marketing in Singapore and the challenges the industry is facing. He will also break down the various digital marketing roles and career pathways that you can take as a digital marketer. Besides that, he will provide tips and advice on landing you the digital marketing job you are aiming for.
To end the evening, there will be a Q&A session for you to share any questions or get advice from our seasoned marketer as well as our course consultant.
Come join us, free of charge and find out more about how you can kickstart your career in digital marketing.
Topics of Discussion
What is Digital Marketing?
Why Start a Career in Digital Marketing?
Challenges Faced in Digital Marketing Roles
Digital Marketing Roles and Salary
A Little Help – The Art of Start
Q&A with Tom
Speaker: Tom Goh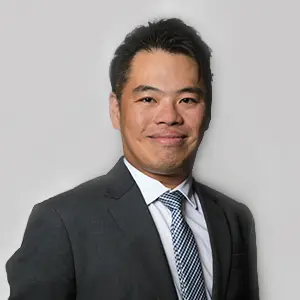 Thomas is a native Digital and Branding Strategist. He is a digital marketer with more than 20 years of client experience across Banking (Citibank), Tech (Skype), Telcos (Singtel) and agency background (Ogilvy & Havas). Tom is a seasoned integrated marketer with experiences in Digital Marketing domains (SEO, Content, Social, Programmatic, Performance & Mobile Marketing).
As a senior practitioner with these organisations, he has managed regional and in-country teams with P&L responsibilities. Tom has developed greenfield markets and launched award winning marketing campaigns for new products and services (Cannes, POPAI, MARKIES, EFFIEs). He is a tireless and trusted evangelist who has shared and served as a senior counsel to C-suites and various start-ups on their digital transformation and go to market business strategies.
Tom has served as an adjunct lecturer at NUS-ISS imparting his digital and social knowledge to the next generation workforce. He is an ACTA qualified facilitator and trainer who actively conducts digital masterclass and workshops for MNCs and local SMEs (Chang Beer, CapitaLand, MOTUL, OUE, Huawei, NTUC Income, 3M). Tom is a certified digital marketing practitioner with accreditations from Global Marketing Organisations.
Tom graduated with Masters in Banking and Finance from University of Southampton and Undergraduate Degree in Economics from the University Of Technology Sydney. In his down time, Tom is also active in the start up scenes actively providing pro bono consulting to budding entrepreneurs.
Event Details
Date:
14th September 2022
Time:
7.30pm- 9.00pm
Location:
Online Event. Zoom Link will be sent prior to event.
Entry Fee:
Complimentary
Sign Up For This Event
 Registration for this event is now closed. 
Never Miss an Event. Stay Notified!
Receive notifications about the latest events right in your inbox.