How To Turn Your Brand Into An Influencer
Webinar & Ask Me Anything Session
Event Overview
Join us for an interactive and informative webinar on How To Turn Your Brand Into An Influencer on 23 February 2023, Thursday from 7pm to 9pm. 
During this session, we will cover topics such as who influencers are, how to measure the influence of your brand, and how to build your brand's online presence using the 6 weapons of influence. 
This 2-hour webinar will be led by Social Media Marketing expert trainer and Founder of Cooler Insights, Walter Lim. There will be an Ask Me Anything (AMA) session at the end for attendees to ask questions and get personalised advice. 
This webinar admission is free and will be held online via Zoom. Don't miss out on this opportunity to learn valuable strategies for growing your brand's influence. 
Sign up now!
Topics
1. Who Are Influencers?
Thought leaders or content creators

Follower/ Following ratio

Influencer Marketing platforms

How much do they make?
2. How To Measure Your Brand Influence
Establish Brand Goal

Determine Brand Channel Budget

Define Success Metrics

Track Your Numbers

Calculate Your Campaign ROI
3. How To Build Your Brand's Online Influence
The 6 Weapons of Influence
Reciprocity

Commitment and Consistency

Authority

Scarcity

Social Proof

Similarity
4. Ask Me Anything (AMA) Session with Speaker
Expert Speaker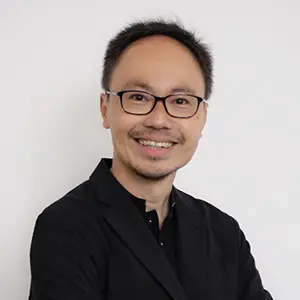 Founder of the content marketing agency Cooler Insights, Walter has 27 years of senior management experience in online and offline marketing, public relations, campaign and events marketing, and strategic planning. 
Director and Chief Content Strategist at Cooler Insights, he is a juror for the Mumbrella Asia Awards 2017, 2018 and 2019 and appointed a judge for the Singapore Blog Awards for 5 years. A council member of the Media Literacy Council appointed by the Minister of Communications and Information (led by IMDA Singapore), Walter also spoke at multiple conferences on topics such as branding, public relations, and social media marketing.
A digital marketing strategist, Walter specialises in brand storytelling, content marketing, social media, PR, and online campaign management. A prolific blogger, his articles have been published on Outbrain, Social Media Today, Startup Nation, Duct Tape Marketing, Tweak Your Biz, Pole Position Marketing, The Right Fit, Spin Sucks (PR influencer Gini Dietrich), Tech In Asia, e27, and Yahoo! News, and he has been featured on The Straits Times, TODAY, CNA938, Money 89.3 FM, and Power 98.
Founder of Cooler Insights, his team helped more than 70 companies and trained over 4,600 individuals in the areas of content marketing, social media, and branding. His clients include MNCs, public listed companies, government agencies and SMEs. They include Pan Pacific Hotel Group, Hwacheon Asia, Brother, Rabobank, NTUC First Campus, Coca-Cola, Citibank, Jurong Point, Gleneagles Penang, Ministry of Communications and  Information (MCI), Ministry of Culture, Community & Youth (MCCY), Housing and Development Board (HDB), People's Association, Mount Elizabeth Medical Centre, Eagle Brand, MoolahSense, Kaplan, Shaws Preschools, Best Electricity, and many others.
An ACTA-certified trainer and a former NHB scholar, Walter regularly conducts both public and in-house workshops on social media marketing, content marketing, brand storytelling and social media psychology. He was also invited to speak at Google and Facebook.
Event Details
Date: 23 February 2023, Thursday
Time: 7.00pm – 9.00pm
Location: Online Event. Zoom Link will be sent prior to the event.
Entry Fee: Complimentary
Watch The Webinar
This live event has ended. If you'd like to watch the recording of the webinar for free, register below.