Equinet Academy's WordPress Web Design Awards Contest 2021/2022!
Are you skilled in creating WordPress websites? Showcase what you've created & stand to win great prizes!
We're proud to announce Equinet Academy's WordPress Web Design Awards Contest 2021/2022, where we recognise and celebrate your best website creations. The purpose of this competition is to give well-deserved recognition for all the hard work and dedication that you have put into creating your websites.
It's time for you to showcase your work!
What is the WordPress Web Design Contest?
It is a contest for all Equinet trainees to showcase your website or e-commerce store for a chance to win some prizes and get the recognition that you deserve.
We know that it's not an easy feat to create a website that is both beautiful and functional, so we want to acknowledge all of you who have put in the hard work, time and effort into this.
Trainees are encouraged to submit your website URLs for consideration. If you have worked on the web design for a website or e-commerce shop, we want to see it!
Why should you enter?
Prizes
1st prize

1 year Security & Maintenance Service CARE package by Lemonade worth SGD1,440/year
Exabytes WP eCommerce hosting package worth SGD385.07/ year 
1 course module of your choice from Equinet Academy
$150 Capitaland gift certificate
2nd prize
Exabytes WP eCommerce hosting package worth SGD385.07/ year 
1 course module of your choice from Equinet Academy
$100 Capitaland gift certificate
3rd prize
1 course module of your choice from Equinet Academy
$50 Capitaland gift certificate
The Rules
The contest will be open for submissions on 1st October 2021 at 12.00pm
The contest will close submissions on 1st March 2022 at 12.00pm
All submissions must be submitted via the form below this page
Your website must be created using WordPress
You must have attended and completed the WordPress website creation course at Equinet Academy
You must obtain the owner's permission to enter the website in the competition
Each participant is allowed to enter a maximum of 3 websites
You must state your role in the creation of the website
The winners will be selected and all decisions will be final
How to Enter?
Fill up the form below with your details
Enter your website URL(s)
Provide a short description of your role in the entire web creation process
Submit your entry
You can submit multiple websites (if you have more than one) into the contest.
This contest is only open to trainees who have attended and completed Equinet's WordPress Website Creation course.
If you have any questions, please contact amanda@equinetacademy.com
How to Win?
Upon the closing of contest submissions, your website entries will be featured on this contest page, which will then be open for public voting. 
You can share your website submission with your friends and family to get as many votes as possible. The website that receives the most votes will have additional points added to their final scores. 
Our panel of judges, made up of industry experts who have experience in creative agencies, web design, and digital marketing, will then evaluate and rate your websites. They will assess each submission based on the following criteria:
Design/Aesthetics

Functionality/Usability

Content/Creativity
The Judges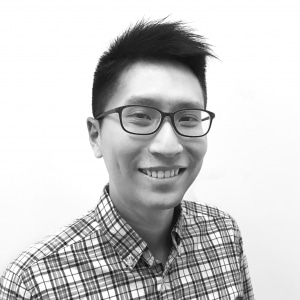 John is the co-founder and Managing Director of Secret Hideout, a creative marketing agency based in Singapore. He has worked with clients such as SBS Transit, SITEC, MRM McCann, and CISCO Security.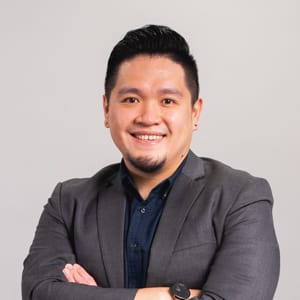 Jeremiah is the Founder of UNGRUMP.CO, a digital marketing agency specialised in the F&B industry. Coming from a family of chefs and restauranteurs, Jeremiah has had his roots in F&B, and started in digital marketing, specialising in Social Media Marketing and Traditional Marketing after he graduated from university.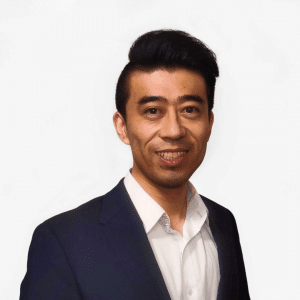 Kevin started in digital marketing, specialising in Search Engine Optimisation after leaving a career in banking and finance. He now has almost 10 years of experience gathering thousands of auditing hours on 300+ websites in all industries such as F&B, finance, insurance, e-commerce, medical and b2b services, serving clients such as MSIG Insurance, Bizcover Insurance, TWG Tea, Aura Group, Merger Markets (Acuris) and dozens of local SME's, across Australia, New Zealand, Hong Kong, the United States and Singapore.
The Sponsors
Lemonade is an award-winning full-service web design company in Singapore specialising in building a meaningful digital presence that persuades, sells and inspires. With a mission to connect businesses to customers, their expertise in web design and web marketing helps fuel their obsession with making brands visible.
Founded since year 2001, Exabytes grew to be one of Southeast Asia's leading All-in-One Business Cloud, Digital and Ecommerce Solutions provider today, backed by 20 years of solid experience. They power over 160,000 businesses worldwide (from individuals, small and medium-sized businesses, to government and public listed companies) with the 4 most important values in mind: Reliable, Affordable, Simplified, and Advantage (RASA), using the power of technology to help their customers GROW their Business Online.
Vote for your Favourite Website
The contest submission is now closed. It is time for YOU to cast your votes!
Head over to our voting page to vote for your favourite website by clicking on the like button. Every individual will only be allowed to vote for ONE website so choose your favourite and choose wisely!
Voting closes: 10 April 2022, 12pm
Happy voting!
Vote now: https://www.equinetacademy.com/wordpress-contest-voting/
Join the WordPress Web Design Awards Contest
Show us your best WordPress web designs and enter your submissions by completing the form below.
As long as your websites meet our requirements, each participant can submit a maximum of 3 websites into the contest. 
If you have any questions, please contact amanda@equinetacademy.com
[The contest is now closed. Thank you to everyone who submitted and good luck!]
Cast your votes for your favourite website now: https://www.equinetacademy.com/wordpress-contest-voting/
Organised By

Sponsored By