Top 10 Social Media Marketing Agencies in Singapore
In this day and age, social media marketing is an essential part of almost any digital marketing strategy. A good social media marketing plan allows your business to boost its visibility, build relationships, and even increase your customer base.
However, social media and its culture is an ever-evolving landscape, and trying to navigate through these constant changes can be an immense challenge. If you're unfamiliar with social media as a whole, it can even seem impossible to manage.
If that resonates with you, it might be best to look into hiring an agency for your social media marketing needs. This is exactly why we have curated a list of the top 10 social media marketing agencies in Singapore, to help streamline and simplify the process for you.
This list is in no particular order and the agencies listed here have proven their merits in being considered as one of our top 10 in Singapore. Each agency provides different specialisations and experiences for their clients and depending on your needs, could be an incredible asset to your marketing efforts.
If you want to engage with agencies for more digital marketing-related services, check out our other Top 10 Lists:
At the same time, if you want to learn more about the type of digital marketing services you can engage an agency for, check out our article: 12 Types of Digital Marketing Services
1. Cooler Insights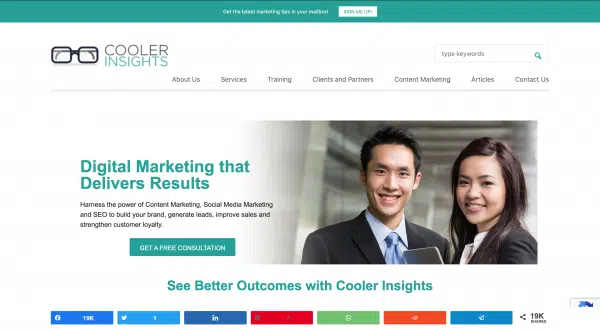 Cooler Insights, a local digital marketing agency, has come a long way from its humble beginnings of a marketing and lifestyle blog. Since the agency's inception in 2014, they have helped over 70 businesses expand their presence online and received numerous reviews for their remarkable work.
Although they offer various services, a specialty of theirs lies in their social media marketing efforts. With their years of experience and considerable results, they know exactly how to start, grow, and maintain a social media following.
For businesses who are just starting out on social media, Cooler Insights has the dexterity and expertise to utilise social media marketing to successfully elevate your brand and its presence online.
Previous Clients include: Parkroyal Hotels, Kaplan, HDB, Crabtree & Evelyn
Other Services: Digital Marketing, Content Marketing, SEO, Digital Advertising, Digital Public Relations, Influencer Marketing, Marketing Consulting, Brand Storytelling
Website: https://coolerinsights.com/
2. Ice Cube Marketing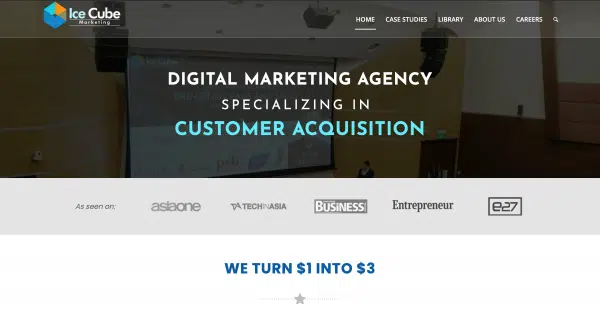 Ice Cube Marketing, formed in 2015, is a digital marketing agency with offices in Singapore and Malaysia. A Facebook Managed Partner and Google Partner, they have worked with numerous businesses– from SMEs, to government bodies.
As a sales-driven agency, they're all about converting traffic and engagement into tangible sales. With their devised framework of Social Selling, they have perfected the strategies to create ROI-multiplying campaigns for their clients.
If you're a business looking to utilise social media marketing to drive your customers down your sales funnel for conversions, Ice Cube Marketing has a proven track record and may be the help you need to boost your sales.
Previous Clients include: PSB Academy, Kumon, ACRA, Bioskin
Other Services: Lead Generation, SEM
Website: https://icecube.asia/
3. TBWA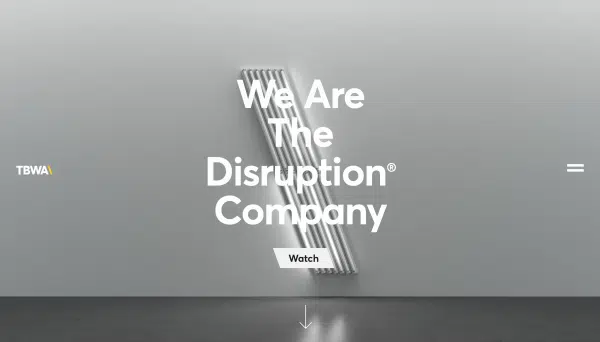 TBWA, founded in 1970, is a communications and creative agency with a worldwide presence and a diverse portfolio of work. With their plethora of services available, their social media marketing is certainly a standout.
They have created a cultural intelligence unit, Backlash, which delivers daily insights on culture from 45 countries so that they're always ahead of the curve and can accurately predict new trends. If you're in need of a social media marketing agency that stays relevant, trendy and innovative, TBWA might be the way to go.
Previous Clients include: Ikea, Singapore Tourism Board, Singapore Airlines, Spotify
Other Services: Digital Marketing Strategy, Digital Advertising, Retail and Shopper Marketing, Production, Creative Design,
Website: https://www.tbwa.com/
4. Team LEWIS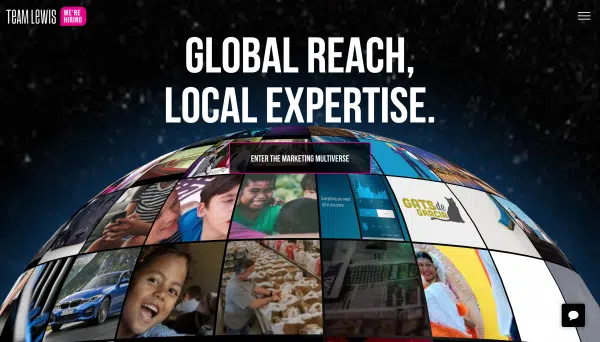 Team Lewis, founded in 1995, is a PR and digital marketing agency with 24 offices in Asia, North America, and Europe. When it comes to their social media marketing work, they are meticulous in their strategy planning and construct comprehensive plans that transform their clients' social media into something fresh, unique, and engaging. Alongside this, they also offer integrated plans with their other digital services for a well-rounded marketing strategy.
Team Lewis helps brands drive their awareness, following and engagement through their integrated social media marketing services and, if you need an end-to-end marketing strategy, they might be the right fit.
Previous Clients include: Mcafee, Adobe, Bare Minerals, Webroot
Other Services: Digital Marketing, Public Relations, Creative, Analyst Relations, Corporate Communications, Media Relations, Web Design and Development
Website: https://www.teamlewis.com/
5. Kingdom Digital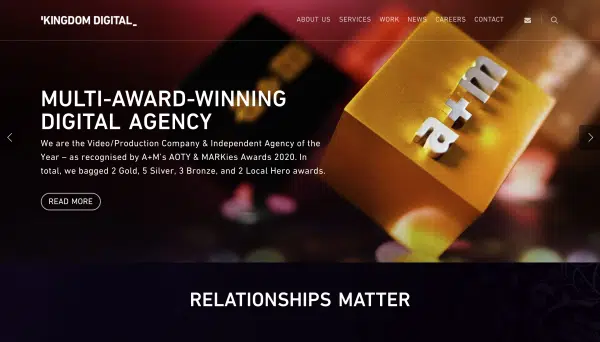 Kingdom Digital is a social and content agency that operates within Southeast Asia, with multiple awards that have acknowledged their impressive work.
While the content they develop is both interesting and creative, what makes their work exceptional is their strong emphasis on building lasting and meaningful relationships between your brand and your consumers.
If you're looking for a social media team who can elevate your brand's presence online and foster a healthy relationship with your audience, Kingdom Digital might be the right fit.
Previous Clients include: Grab, Kosé, Laneige, Manulife
Other Services: Content Marketing, Digital Advertising, Influencer Marketing, Community Management, Data Analytics, Video Production, Web Development, UI and UX Design, Creative
Website: https://www.kingdomdigital.com.sg/
6. Carbon Interactive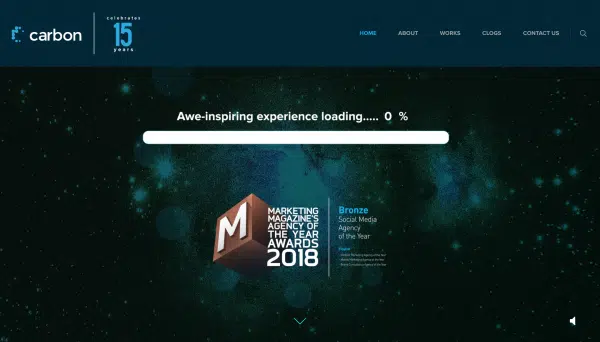 Carbon Interactive, founded in 2004, is an award-winning digital agency that has proven themselves to be full of reliable and skilled professionals. One of their main focuses is on social media and it is a definite strong point in their services.
They understand the need for engaging storytelling on social media and do so in an innovative and relevant manner. For businesses that want an agency who can weave a compelling and interesting story on social media, Carbon Interactive is a highly skilled agency who could help achieve your goals.
Previous Clients include: Sentosa, One Faber Group, Din Tai Fung, Disney Interactive
Other Services: Digital Strategy, Branding, Content Marketing, Web Design and Development, Data Analytics, Crisis Management
Website: http://www.carbon.com.sg/
7. Digital Business Lab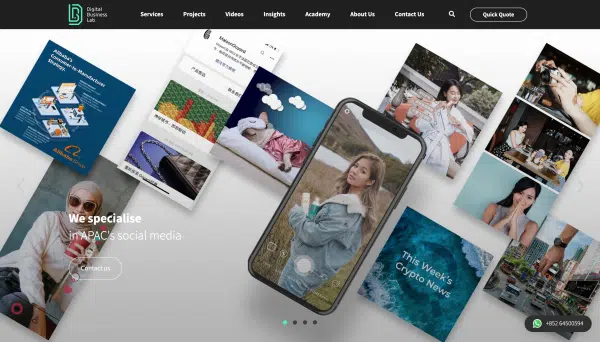 Digital Business Lab, founded in 2013, is one of APAC's leading social media marketing agencies. Based in Singapore and Hong Kong, they have a wide range of clients — from start-ups to MNCs.
Acknowledging the differences between Asian and Western social media culture, they help clients expand within each market with their localised expertise for each country. Because they understand that every country is different, they understand how to create social media strategies and content that is appropriate, according to each culture.
If your business is looking to expand its presence beyond Singapore, Digital Business Lab understands the nuances of culture and how that translates into social media — which might make them the right choice for you.
Previous Clients include: Alibaba, Goyard, House of Geneva, Waterwipes
Other Services: Video Production, Influencer Marketing, Social Media Listening, Consulting
Website: https://digital-business-lab.com/
8. Hashmeta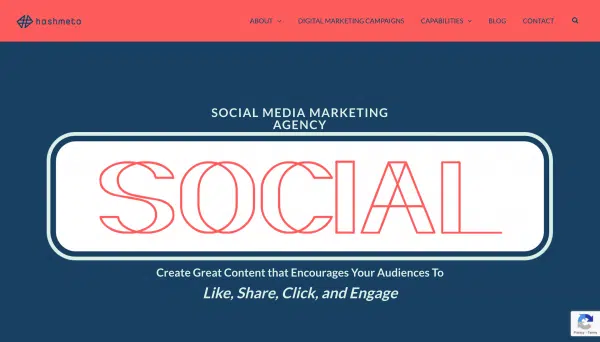 Hashmeta, founded in 2012, is a full-service digital marketing agency. From strategy to analytics, you can expect professional end-to-end service from them.
They are experienced with navigating various social media platforms, and can accommodate your business's needs flawlessly. For businesses who are looking to expand their digital presence through different social media platforms and require expertise, Hashmeta is a versatile agency who can meet your social media marketing goals.
Previous Clients include: Primataste, Takashimaya, NTUC Learning Hub, Paragon
 Other Services: Digital Marketing, Content Marketing, Influencer Marketing, Marketing Automation, Gamification
 Website: https://hashmeta.com/
9. Digital Squad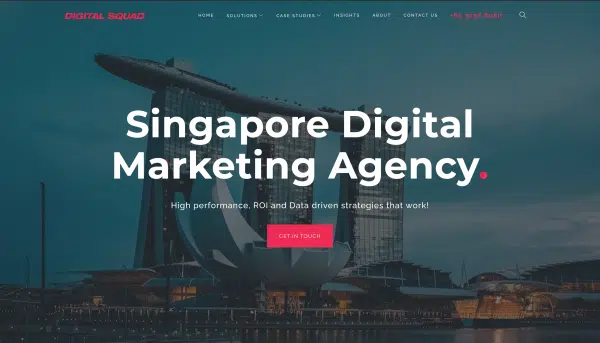 Digital Squad is an award-winning digital marketing agency that has helped countless clients grow across over 40 industries. With offices in Singapore, New Zealand, and Australia, they have an extensive reach within the region.
Versatility is one of their strong suits– they develop specialised strategies and services for multiple social media platforms. With their vast experience, they are equipped with the skills to ensure your brand's social media presence brings results.
For businesses who may be in a niche industry and want an agency that is versatile, Digital Squad is always up for a challenge.
Previous Clients include: Escape Haven, The Botanist, Fonterra, Northern Lights
Other Services: Digital Marketing, SEO, SEM, Digital Advertising, Marketing Automation, Data Analytics, China Marketing
Website: https://digitalsquad.com.sg/
10. The Idea Lab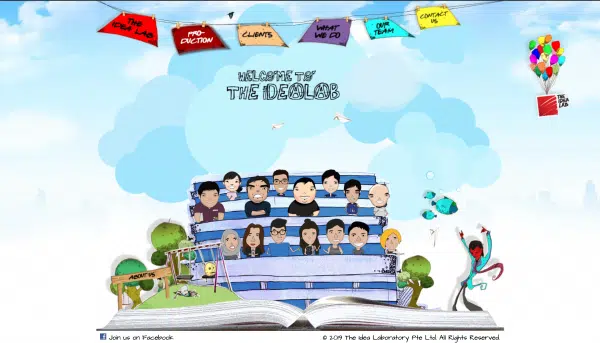 The Idea Laboratory, formed in 2006, is a popular local marketing and advertising agency that is known for their creative concepts and works. Never settling for boring, they strive to develop creative works that enthrall and elicit curiosity and glee.
Creating visually unique and appealing content is their strong suit, and you can always expect the very best from them. If you're a business looking to stand out from the crowd on social media, The Idea Lab promises exciting and creative content that is always well-received.
Previous Clients include: Milo, Burger King, PAssion Card, Renesas
Other Services: Digital Marketing, Creative Design, Ambient Marketing, Print Advertising, TV Advertising
Website: https://www.theidealab.com.sg/who-we-are
Managing the Agency
While selecting the right social media marketing agency is half the battle won, another huge area to look at is successfully managing the agency. While this isn't the only reason, not knowing the subject-matter at hand or having at least a basic understanding of social media marketing might result in miscommunication or the desired result not being achieved.
If this seems like a potential blocker for your in-house team and/or yourself, consider getting equipped with the knowledge you'll need in our WSQ Social Media Marketing Course, where you'll learn how to create sustainable B2B and B2C social media marketing campaigns. 
If you're a social media marketer but would like to learn more advanced proven social media strategies that are practiced by industry practitioners, consider our WSQ Advanced Social Media Marketing Course instead.
We also offer an array of other digital marketing courses that are taught in-person in Singapore or online.