Top 10 Content Marketing Agencies in Singapore
"Content is king" — a phrase you might've heard if you're in the world of digital marketing.
When done right, content marketing can build brand awareness and loyalty, generate leads, and increase your conversion rate. It's at the heart of any digital marketing strategy, and it is essential to implement in your marketing efforts.
If you're looking to hire an agency for your content marketing efforts, it might potentially get overwhelming, with so many qualified agencies out there. As such, we have compiled this list of, what we think are, the top 10 agencies for content marketing in Singapore, to assist you in navigating these waters.
This list is in no particular order and the agencies listed here have proven their merits in being considered as one of our top 10 in Singapore. Each agency provides different specialisations and experiences for their clients and depending on your needs, could be an incredible asset to your content marketing and local marketing efforts.
If you want to engage with agencies for more digital marketing-related services, check out our other Top 10 Lists:
At the same time, if you want to learn more about the type of digital marketing services you can engage an agency for, check out our article: 12 Types of Digital Marketing Services
1. Wunderman Thompson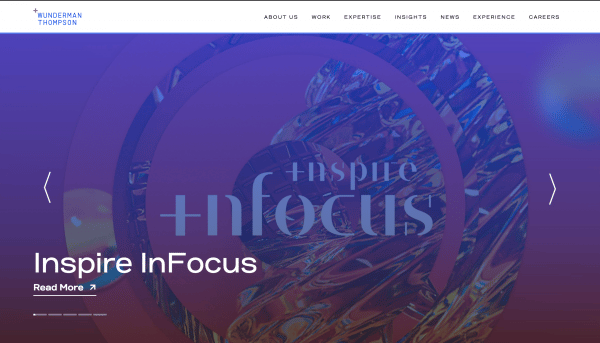 Wunderman Thompson is a New York-based creative, data, and technology agency with offices in 60 countries and over 10,000 employees. They offer an array of digital marketing services but their content marketing works are certainly a standout.
Their creativity in developing content is a unique skill that not many can replicate successfully, making them a standout choice. Additionally, they utilise their technological services and integrate it into their content services which leads to innovative and creative works.
Wunderman Thompson has the ability and skill set to create engaging content that is sure to grow and captivate your audience, and would be an excellent addition to your content marketing efforts.
Previous Clients include: Unilever, Vodafone, Nestle, HSBC
Other Services: B2B Marketing, App Development, E-commerce Marketing, Communications, Marketing Consulting, CRM, Customer Experience, Data Analytics
Website: https://www.wundermanthompson.com/
2. WE Communications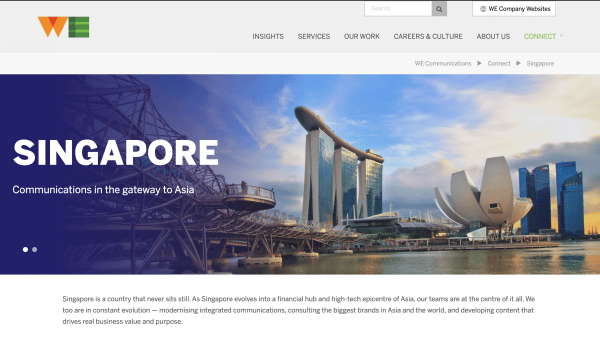 WE Communications is one of the largest communications agencies in the world, having been in operations for over 30 years. While they have built a vast portfolio of past work and clients, their strength lies in both the technology and health industries.
With their proprietary Brands in Motion insights, they are able to successfully weave a compelling story for their clients that works best for them and for consumers as well. Through their use of data and research, they conceptualise content marketing strategies that can help you soar above your competitors.
If you're a business in the tech or health industry, WE Communications excels at creating content that fits perfectly in these sectors while also allowing you to stand out from your competitors.
Previous Clients include: Microsoft, Lenovo, Janssen, GSK
Other Services: Digital Marketing, Public Relations, Media Relations, Influencer Marketing, Events Planning, Social Media Marketing, Branding, Crisis Communications, Data Analytics, Corporate Relations, Creative
Website: https://www.we-worldwide.com/
3. Archetype APAC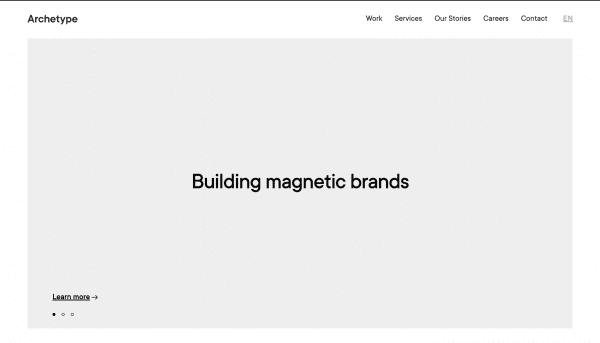 Archetype, a merger between two companies in 2018, has become an international marketing agency, with 20 offices helping to build influential brands.
They pride themselves on partnering with industry leaders and category creators to deliver the best results in growing your brand. Their expertise and skills have led them to creating content for some of the biggest businesses out there and when it comes to their content marketing, you can expect comprehensive and effective strategies to make your brand known.
If you're a business who is struggling with identifying the kind of content that would work best for you, Archetype is perfect for strategising and delivering content that would suit your business.
Previous Clients include: Slack, NBA, Waze, Rolls-Royce
Other Services: Digital Marketing, Social Media Marketing, SEO, SEM, Web and Mobile Development, Strategic Communications, Branding, Creative, UI and UX Design, Graphic Design, Copywriting, Video Production
Website: https://www.archetype.co/en/
4. eg+ Worldwide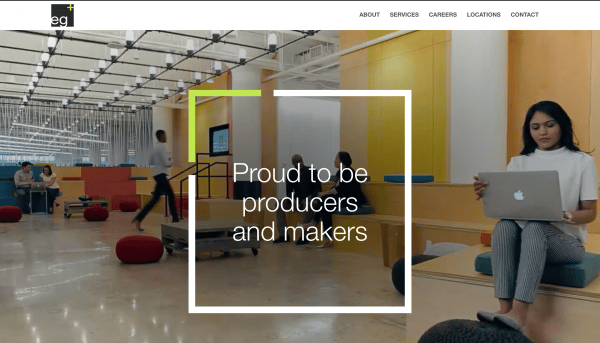 eg+, founded in 2014,  is an international agency that specialises in content solutions. Content marketing is one of their strongest skills, having created countless content strategies for some of the biggest brands in the world.
Their content marketing services are diverse, and cover everything from social media content to SEO. Having worked across multiple industries, all of their content is created with your brand's target audience in mind; tailored to your industry and specialisations.
If you are looking for a comprehensive content marketing strategy, eg+ is thorough in their services and strives to provide effective results.
Previous Clients include: L'Oreal, ExxonMobil, Bayer
Other Services: Digital Marketing, Advertising, Brand Transformation, Creative
Website: https://www.egplusww.com/en/
5. Brave Bison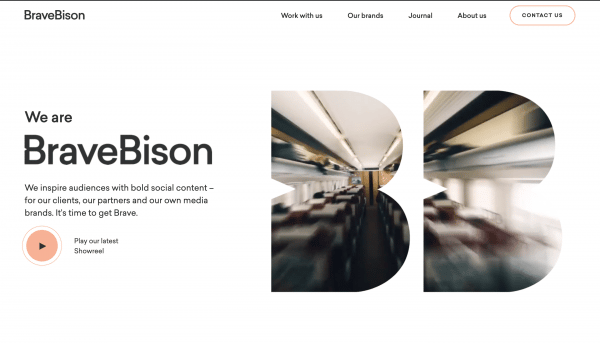 Brave Bison, founded in 2008, has two offices in London and Singapore, and are known for their bold content creation strategies.
Their area of expertise lies in developing creative, compelling, and unique social media content that excites audiences worldwide. Their out-of-the-box content transcends languages and unites people of all cultures through social media, which could be perfect for you and your brand if you're looking to appeal to audiences beyond Singapore.
Previous Clients include: Spotify, Netflix, Apple, Uniqlo
Other Services: Influencer Marketing, Video Production, Social Media Marketing.
Website: https://bravebison.com/
6. Tribal Worldwide (DDB)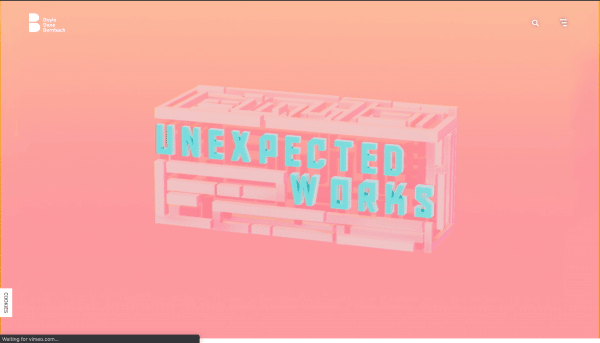 Tribal Worldwide, a part of the renowned DDB group, is an international marketing agency that offers a suite of six core practices, named Total Experience ™, which consist of: Business Consulting, Data Science, Customer Experience, Technology Engineering, Creative and Social, and Innovation.
While they offer a variety of services, their creative and social content is remarkably impactful and engaging. They focus on creating content that gets people talking about your brand, in the best way possible.
If you are a brand that finds itself lacking a desired level of awareness among your target audience, Tribal Worldwide is exceptional at crafting content that sparks a conversation.
Previous Clients include: McDonald's, DBS, StarHub, SPCA
Other Services: Digital Marketing, Advertising, Business Consulting, Data Analytics, CX, Creative, Social Media Marketing
Website: https://www.ddb.asia/
7. Bonsey Jaden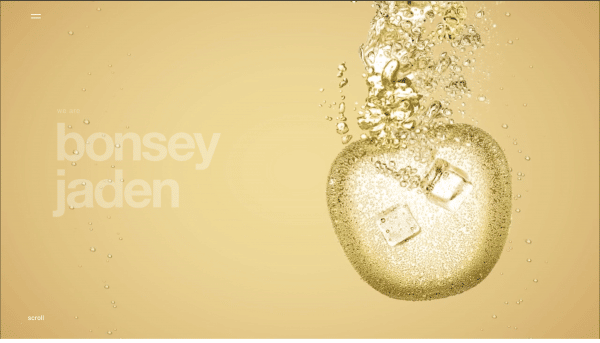 Bonsey Jaden, founded in 2013, is a local marketing agency that has since expanded to Malaysia, Indonesia, and Thailand. As a brand-focused agency, their main objective is to build and empower your brand.
With this emphasis, they aim to create social content that accurately portrays your brand as one that is authentic, confident, and adds value to your customers. Additionally, they aim to ensure that your brand is always ahead of trends, and remains timeless in its voice.
If you are looking for a content marketing team that can develop and build your brand through an effective social content strategy, Bonsey Jaden is the way to go.
Previous Clients include:  Cetaphil, Prudential, Mamee, Strongbow
Other Services: Digital Marketing, Social Media Marketing, Digital Advertising, Web Design and Development, Data Analytics, App Development, SEO, SEM, Email Marketing
Website: https://bonseyjaden.com/
8. MONI Group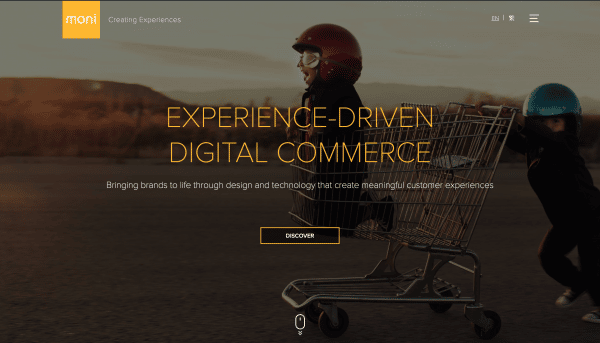 MONI Group, founded in 2004, offers more than just content marketing services; they offer a content experience. The Hong-Kong based company has four offices throughout the region, creating award-winning work.
This agency is all about experiences, utilising technology to create innovative and ingenious content that isn't just limited to blog or social media posts. They are creative in their planning and strategising, and are experienced with various content types, so your audience will never get bored.
For businesses who are facing a stagnancy in their content types and audience reception, MONI Group can provide exciting and compelling solutions.
Previous Clients include: Friso, SMU, Calvin Klein, New Balance
Other Services: Digital Marketing, Social Media Marketing, Creative, Mobile App Development, Mobile Marketing, Video Production, E-commerce Marketing
Website: https://www.monigroup.com/
9. Finn Partners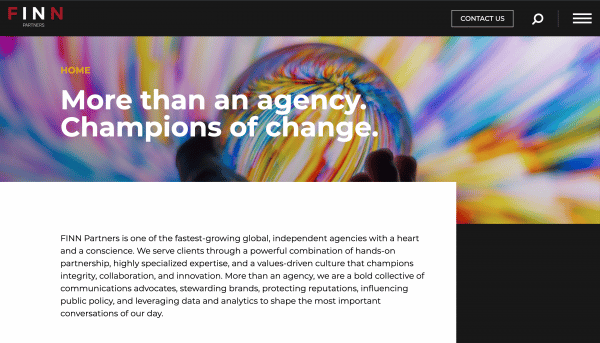 FINN Partners is an international integrated marketing agency, with 20 offices across North America, Europe, and Asia. As one of the fastest-growing agencies in the world, they have made a name for themselves as an effective solutions provider.
Their content marketing services are extensive and with their years of experience and expertise, have proven to work well for their numerous clients. They recognise the importance of content in growing a business in the digital age, with their content marketing team working across different teams in the agency to create content that produces tangible results.
For businesses who have yet to fully take advantage of content in their marketing strategy, FINN Partners and their vast experience could be of service.
Previous Clients include: Jack Daniels, NutriBullet, Blackmore, The Olympics
Other Services: Digital Marketing, Influencer Marketing, Advertising, Public Relations, Brand Strategy, Corporate Communications
Website: https://www.finnpartners.com/
10. Germs Digital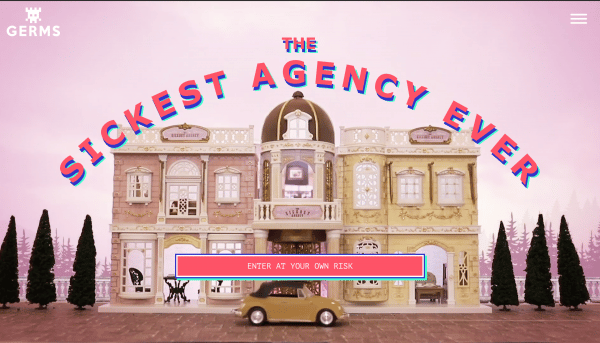 Germs Digital, founded in 2009, is a local award-winning marketing agency that differs slightly from the other agencies on this list. Artistic and original, their content creation is perfect for campaigns, as opposed to a long-term strategy.
With intriguing visuals and witty copy, they have created multiple content campaigns that catch audience's attention and grow brand awareness effectively. Their quirky aesthetics are apparent in all of their work, which makes their content all the more appealing.
If you currently have a digital and content marketing strategy but want to employ more creative visuals and copy for a specific campaign, Germs Digital might be the right choice.
Previous Clients include: UOB, SPH, Mediacorp, NTUC Income
Other Services: Digital Marketing, Social Media Marketing, Print Advertising, Events
Website: http://germs.sg/index.html
Managing the Agency
While selecting the right content marketing agency is half the battle won, another huge area to look at is successfully managing the agency. While this isn't the only reason, not knowing the subject-matter at hand or having at least a basic understanding of content marketing might result in miscommunication or the desired result not being achieved.
If this seems like a potential blocker for your in-house team and/or yourself, consider getting equipped with the knowledge you'll need in our WSQ Content Marketing Strategy course, where you'll learn how to craft and execute a sustainable content marketing plan. We also offer an array of other digital marketing courses that are taught in-person in Singapore or online.