Top 10 Digital Marketing Agencies in Singapore
The process of hiring a digital marketing agency is never an easy one. This industry has hundreds of agencies in Singapore alone, with many specialising in different areas, and picking the right one is often a confusing and daunting task. The research involved can be time consuming, which is why we have created this helpful list of, what we think, are the top 10 digital marketing agencies in Singapore to streamline that process.
This list is in no particular order and the agencies listed here have proven their merits in being considered as one of our top ten in Singapore. Each agency provides different specialisations and experiences for their clients and, depending on your needs, could be an incredible asset to your marketing efforts.
If you want to engage with agencies for more digital marketing-related services, check out our other Top 10 Lists:
At the same time, if you want to learn more about the type of digital marketing services you can engage an agency for, check out our article: 12 Types of Digital Marketing Services
1. Ogilvy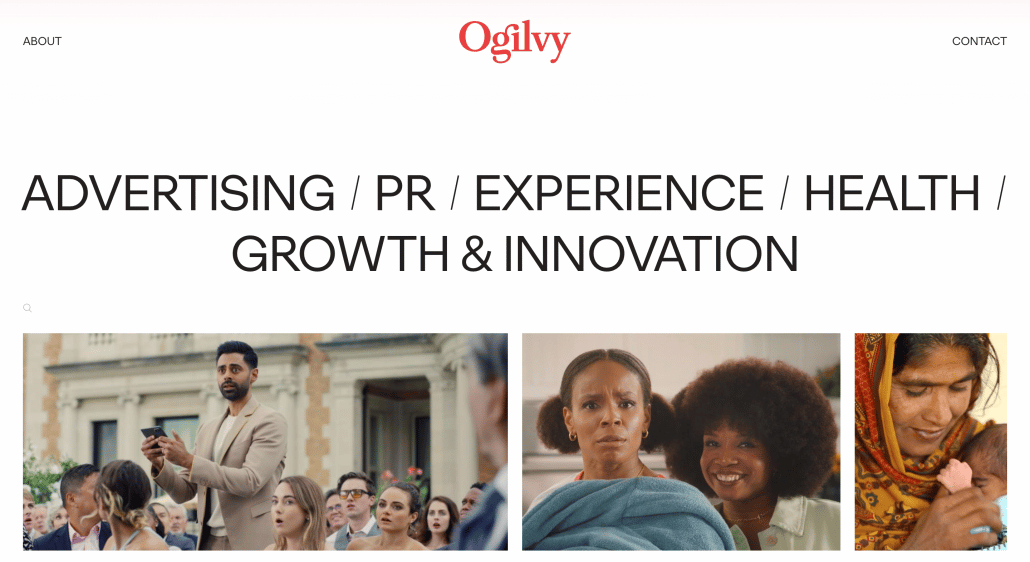 Ogilvy is a household name in the marketing industry and is generally considered one of the best marketing and communications companies in the world. First formed in 1948, they have amassed a vast portfolio of campaigns and high-profile clients which have cemented their position on our list. They have a total of 131 offices across 83 countries, all operating with the same level of professionalism and experience.
Locally, Ogilvy Singapore has worked with a wide range of clients, such as Unilever, Philips and Lego, to fantastic results and with multiple awards to prove it. Their services include digital and social media marketing, public relations and creative development.
If you're looking for a full-service digital marketing agency who can take your brand and its marketing efforts to the next level, Ogilvy SG is definitely one to check out.
Services Offered: Digital Marketing, Social Media Marketing, Creative Development, UX/CX Design, Public Relations, Strategy and Comms, Customer Relationship Marketing, Shopper Marketing, Brand Stewardship.
Website: https://ogilvy.sg/index.html
2. McCann Worldgroup APAC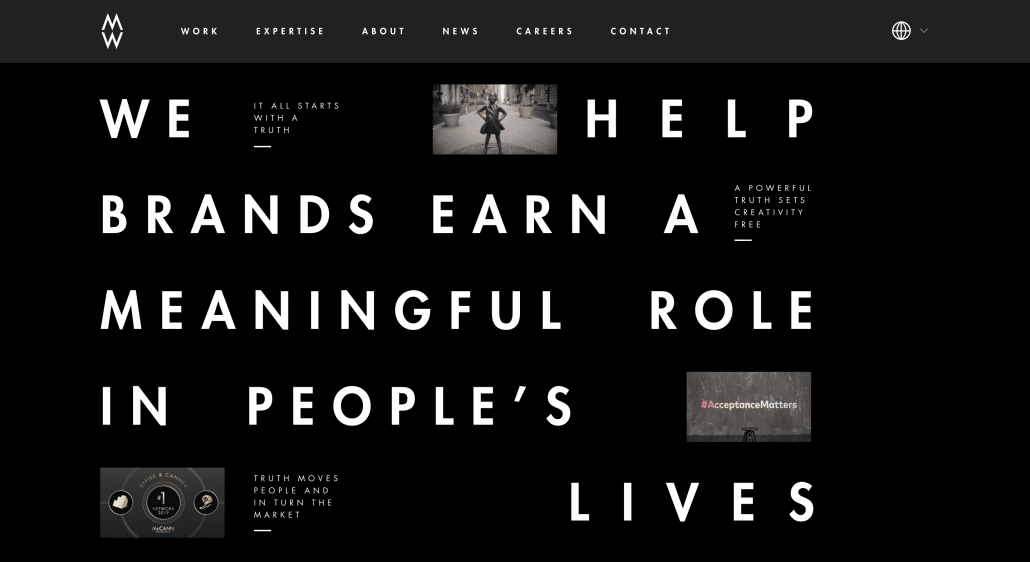 McCann Worldgroup is a global marketing solutions network that spans across 100+ countries, with a sizable portfolio of high-profile clients to boot. They are well known for their digital marketing and advertising efforts, but also offer services such as public relations, branding and design, and content development.
For McCann Worldgroup APAC, some of their past clients include Foodpanda Japan, H&M Malaysia and Coca-Cola China. As for their awards, they were recognised as the Network of the Year by Cannes Lions in 2019 and were recognised as the world's most creatively-effective marketing services company by the Effies in 2018, 2019 and 2020.
We would recommend checking out McCann Worldgroup APAC if you're a new company struggling with marketing and branding.
Services Offered: Full-service Marketing, Advertising, Branding and Design, Public Relations, Media, Entertainment, Technology.

Website: https://www.mccannworldgroup.com/
3. OOm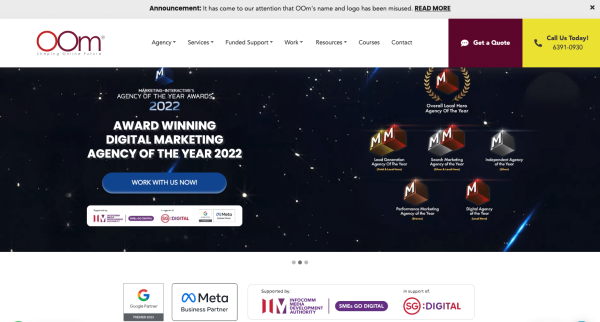 Based in Singapore, OOm is a one-stop digital marketing agency that offers a wide range of digital marketing services. OOm is also a pre-approved PSG (Productivity Solutions Grant) vendor by IMDA, specializing in Digital Marketing and E-Commerce solutions. The agency has received multiple accolades, including being recognized as the Overall Local Agency and winning the Gold award for Lead Generation Agency of the Year for the second time in a row.
The agency is an official Meta (Facebook) Business Partner and a Premier Google Partner, and is recognized as one of the top 3% of Google Partners in Singapore. Some of OOm's notable clients include Rentokil, Motherswork, and East Coast Podiatry. Drawing on their extensive experience and expertise in the industry, OOm is committed to delivering effective marketing solutions that generate measurable results for businesses.
Services Provided: Search Engine Optimization (SEO), Search Engine Marketing (SEM), Social Media Management (SMM), Content Creation, Website Design & Development
Website: https://www.oom.com.sg/
4. MOI Global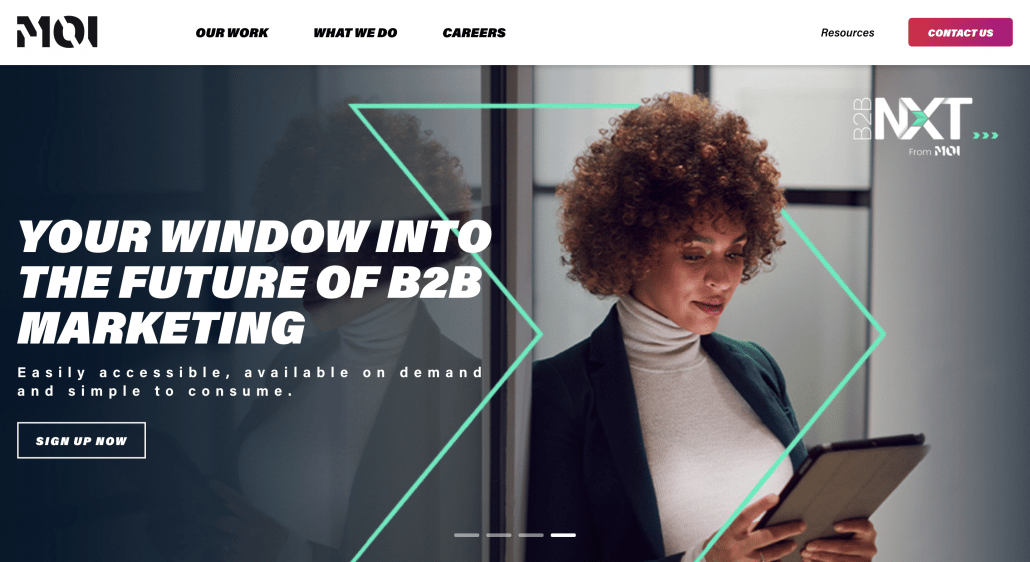 MOI Global is an internationally renowned B2B creative agency specifically for technology brands with a proven track record in their marketing abilities. With offices in London, Dubai, New York, Munich and Singapore, they have truly cemented themselves as the go-to agency for tech companies.
For Singapore, some of their past clients include Huawei, DXC Technology and Facebook. Besides digital marketing, MOI Global also offers creative development, UI/UX design and analytics.
If you're a tech company looking to get your name out there, MOI Global would be a perfect fit.
Services Provided: Branding, Content Marketing, Digital Marketing Strategy, Digital Marketing Campaigns, Data and Analytics, Media Planning.
Website: https://moi-global.com/
5. Wavemaker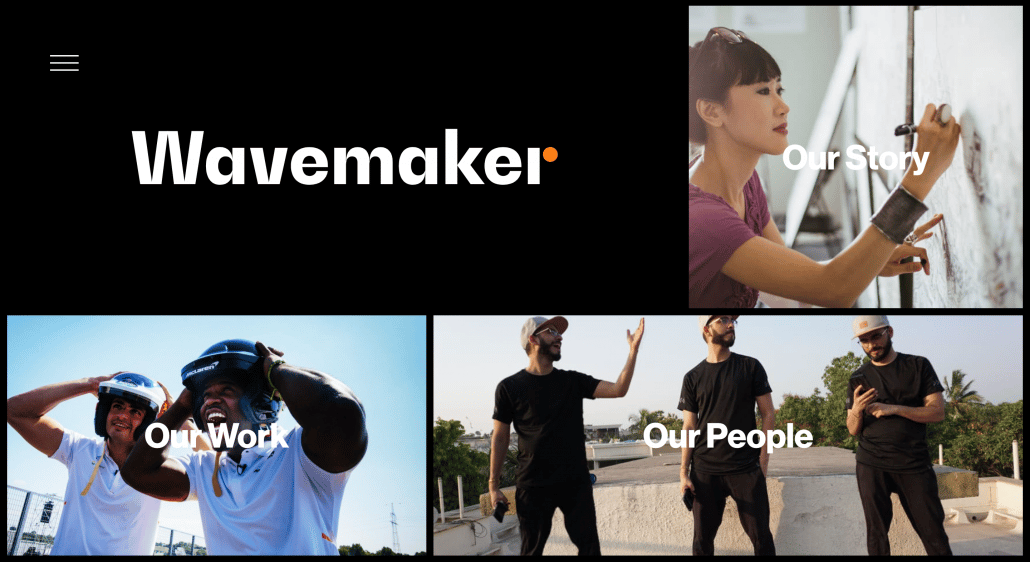 Wavemaker, despite only being founded in 2002, is the second largest media agency in the world, with extensive works in digital marketing. They're definitely a giant in the media industry and have over 30 offices in 90 countries worldwide, with a multitude of awards across all locations.
Their notable clients include IKEA, L'Oréal and Vodafone as well as Netflix and Cadbury. They offer a variety of services including content marketing, SEO/SEM/PPC, and social media marketing.
Best known for their creative campaign ideation and execution, we would recommend them if you're looking to create a digital marketing campaign that catches and keeps your audience's attention.
Services Provided: Digital Marketing, Search/SEO/PPC, Social Media Strategy, Content Marketing, Communication Strategy, Media Planning & Buying, and Consumer Insight/Research
Website: https://wavemakerglobal.com/
6. Convertium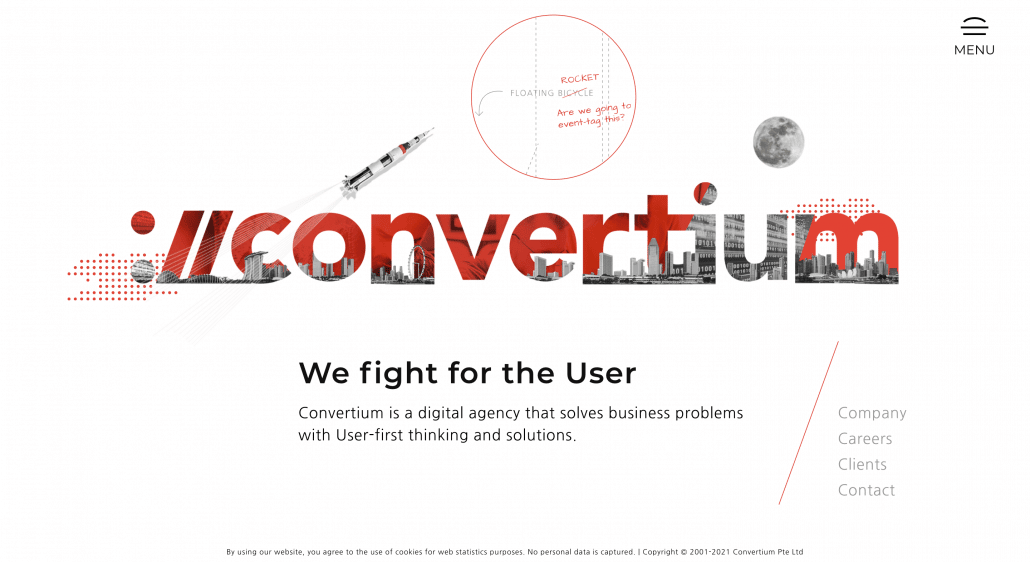 Convertium, founded in 2001, is one of the most established digital agencies in Singapore and with good reason. This local agency might not have all the resources of a multinational company but their expertise and skillfulness proves them to be just as formidable.
They offer digital marketing services, along with creative design, UX design and web technology practices. With big clients like NTUC Income, Harley Davidson Asia and OCBC, this agency has certainly made a name for itself and it's easy to expect even greater works from them.
Convertium might be the go-to agency for your company if you require a detailed, efficient and creative digital marketing strategy to grow your brand and help it flourish.
Services Provided: Digital Marketing, Web Technology, User Experience Design, and Creative Design
Website: https://convertium.com/

7. The Secret Little Agency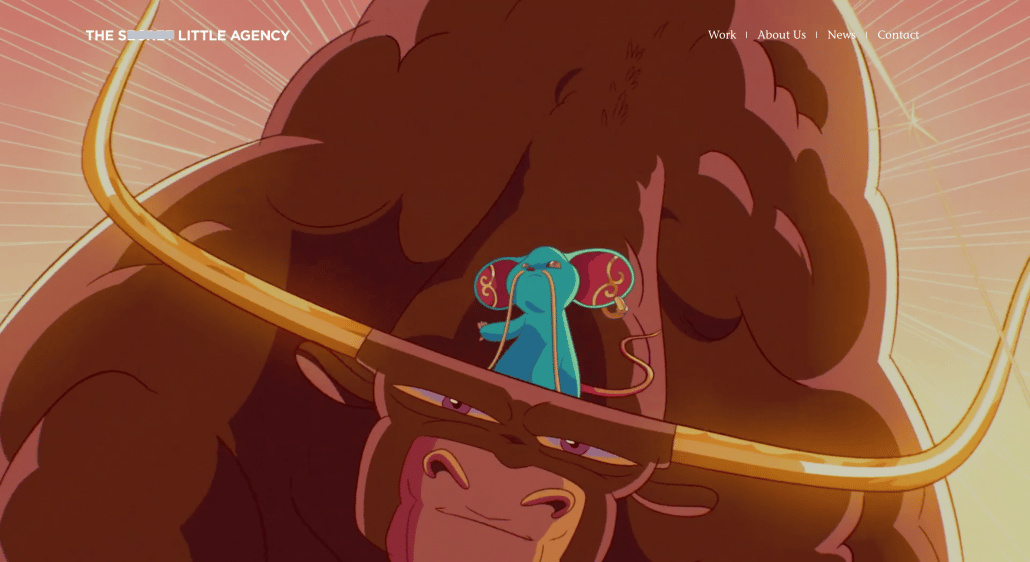 Best known for their creative works, The Secret Little agency is perfect for creating out-of-the-box marketing campaigns that will impress and entertain audiences. Locally born in Singapore in 2019, they have since been acquired by the international creative group, Mother. 
They service across all platforms and media but are best known for their digital works such as their campaign "Easiest Telco Ever" for Circles.Life which featured a series of video advertisements that went viral. Additionally, they have worked with companies such as DBS, Grab and the National Library Board to create entertaining and visually appealing campaigns. 
If you're looking for an agency to conceptualise and implement a unique and interesting campaign for your brand, The Secret Little Agency may be the right fit. 
Services Provided: Creative Development, Advertising, UX Design, Social Media Marketing
Website: https://thesecretlittleagency.com/
8. Gyro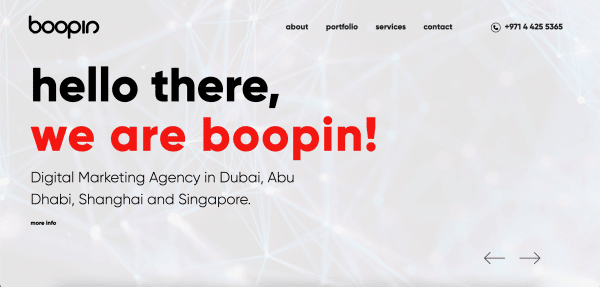 Boopin is a full-service digital marketing agency, with four offices in Abu Dhabi, Dubai, Shanghai and Singapore, who promise tailored, specialised and effective services to all clients. As a full-service agency, they offer a wide range of services which include SEO, Influencer Marketing, Web Development, and Media Strategy and Buying. 
They've worked with big brands like LG, Renault, Unilever and Hilton Hotels, and have a proven track record with the effectiveness of their campaigns. Boopin is definitely an agency to check out if you're in need of a varied array of services to give a boost to your brand's marketing efforts. 
Services Provided: Digital Marketing, SEO/SEM/PPC, Digital Advertising, Social Media Marketing, Influencer Marketing, Web and App Development, AdTech and Analytics, Media Strategy and Buying. 
Website: https://www.boopin.sg/
9. Brew Interactive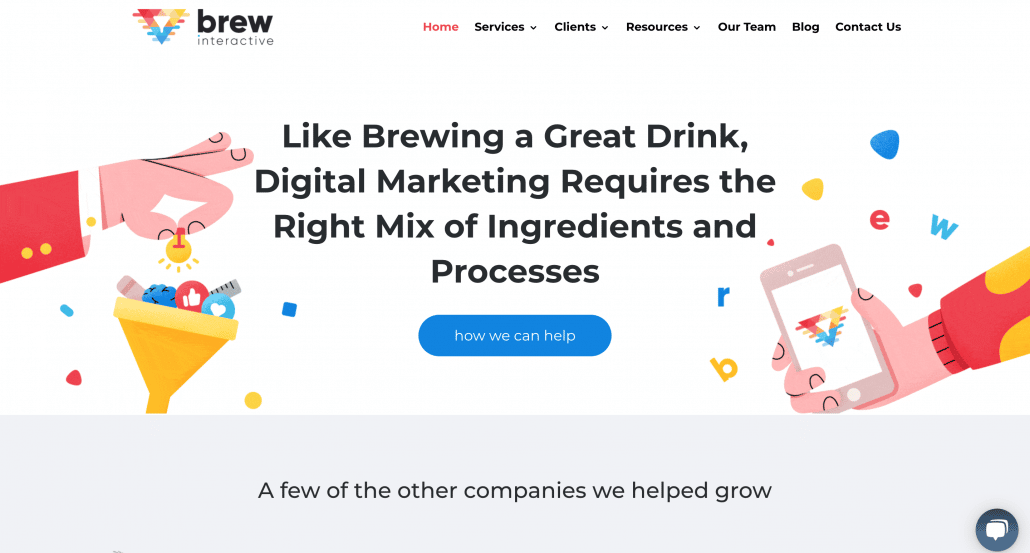 Brew Interactive, although only formed in 2009, has an impressive array of clients and awards. Made up of experienced professionals, they are experts at creating custom strategies for each client and don't rely on the same template as many digital agencies do.
Their specialisation lies in end-to-end digital works and they provide services such as content marketing, lead generation, and social media marketing, among many others. Their clients span across eight different industries, from B2B to finance, and include reputable names such as NUS, SingHealth and Lazada. They are also partners with Google and Salesforce and have won multiple awards from HubSpot, the Marketing Excellence Awards, and Circle of Excellence.
They have proven themselves to be an excellent marketing agency and are definitely one to consider for your business.
Services Provided: Digital Marketing, Content Marketing, Social Media Marketing, B2B Marketing, WeChat Marketing, Digital Advertising.
Website: https://brewinteractive.com/
10. Metia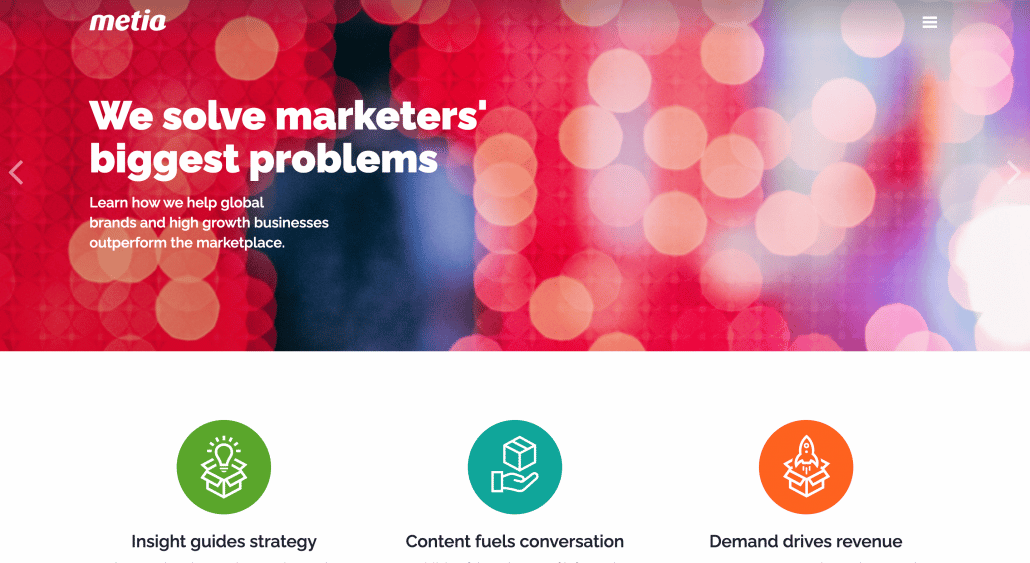 Metia Group is a global marketing agency with offices in London, Seattle, Austin and Singapore and have implemented marketing campaigns in just the past two years alone. They mainly focus on B2B campaigns and have created works across multiple sectors such as technology, finance, education, and government boards as well.
They create campaigns with a technical approach and are data-driven in their strategies, which have won them multiple awards and ranked them as one of the best international B2B marketing agencies. Their services include content marketing, social media marketing, and marketing automation with high-profile clients like Microsoft, Intel and BMW.
If you're a B2B company who needs that extra push in fulfilling your marketing goals, Metia is the place to go.
Services Provided: B2B Marketing, Data Analytics, Analyst Relations, Brand Management, Partner Marketing, Social Media Engagement, Event Management, Software and Mobile Development, Content Marketing, CRM, Email Marketing, Digital Marketing Strategy, Public Relations.
Website: https://metia.com/
Managing the Agency
While selecting the right digital marketing agency is half the battle won, another huge area to look at is successfully managing the agency. While this isn't the only reason, not knowing the subject-matter at hand or having at least a basic understanding of digital marketing might result in miscommunication or the desired result not being achieved.
If this seems like a potential blocker for your in-house team and/or yourself, consider getting equipped with the knowledge you'll need in our WSQ Digital Marketing Strategy Course, where you'll learn how to redefine your digital marketing strategy in two days. We also offer an array of other digital marketing courses that are taught in-person in Singapore or online.