What is SEM? A Guide To Getting Started With Search Engine Marketing
Search Engine Marketing (SEM) is intent-based advertising that can help advertisers gain high quality traffic to their websites.
Unlike Search Engine Optimisation which focuses on increasing your organic search rankings on search engines like Google and Bing, Search Engine Marketing (SEM), on the other hand, requires you to pay to play on the Search Engine Results Pages (SERPs). This is why SEM is also commonly referred to as Paid Search.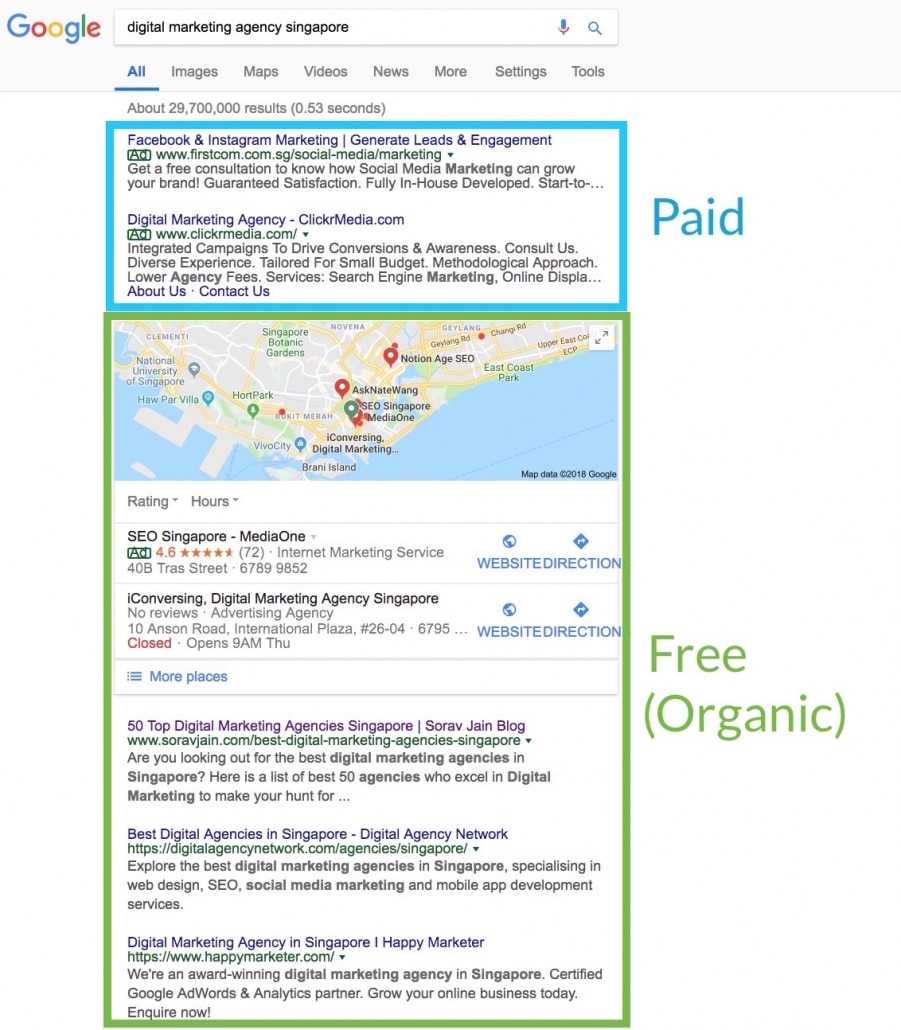 Pay to play?
Paid Search relies on an auction model to decide which advertisers stand a chance to show their ads on SERPs, and also the ranking order in which their ads appear. To participate in the auction, advertisers key in a Cost-Per-Click bid, an amount they are willing to part with when searchers click on their ads. This is also the reason why you would've also heard terms such as "buying keywords", "bidding for keywords", or "Pay Per Click (PPC)" being thrown around when discussing about SEM campaigns in general.
In order for ads to show on the SERPs, advertisers must enter the following into a Paid Search platform such as Google Ads (formerly also known as Google AdWords):
1) Keywords
2) Ad Copy
3) Landing Page
4) Maximum Cost-Per-Click Bid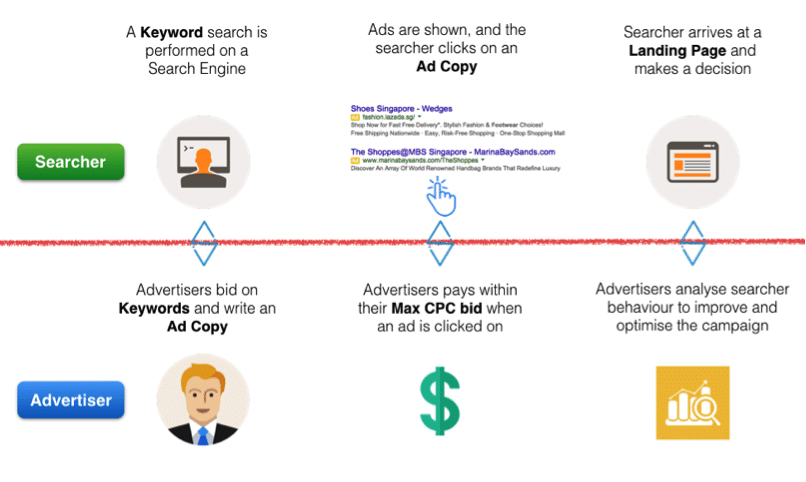 The SEM auction
The two main components that most major Paid Search platforms take into consideration at the time of the ad auction are your Maximum Cost-Per-Click (CPC) Bid, and a Quality Score factor. (more on what Quality Score is in just a bit) In the following scenarios, we'll examine what happens in the absence of a Quality Score factor, and how a Paid Search platform such as Google Ads takes these two components will be multiplied to form an equation called Ad Rank :
1) Scenario #1: Paid Search auctions are based purely on Max CPC Bids advertisers are willing to pay, WITHOUT taking the Quality Score into consideration.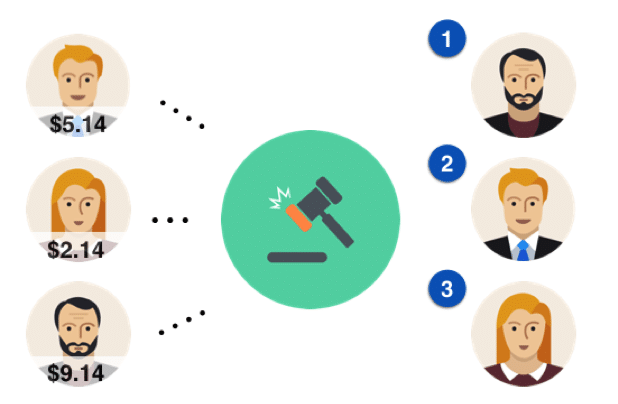 Result: Advertisers will be purely ranked on the SERP according to who can pay the highest dollar.
Possible Outcomes:
i) Advertisers with the most financial muscle can manipulate and dominate ALL search queries, whether relevant or irrelevant to their business
ii) Searchers will be frustrated as the SERPs will turn into a "spam"- like environment where results are not closely related to their search intent
2) Scenario #2: Paid Search auctions are based on Ad Rank, taking both Max CPC Bids and Quality Score into account.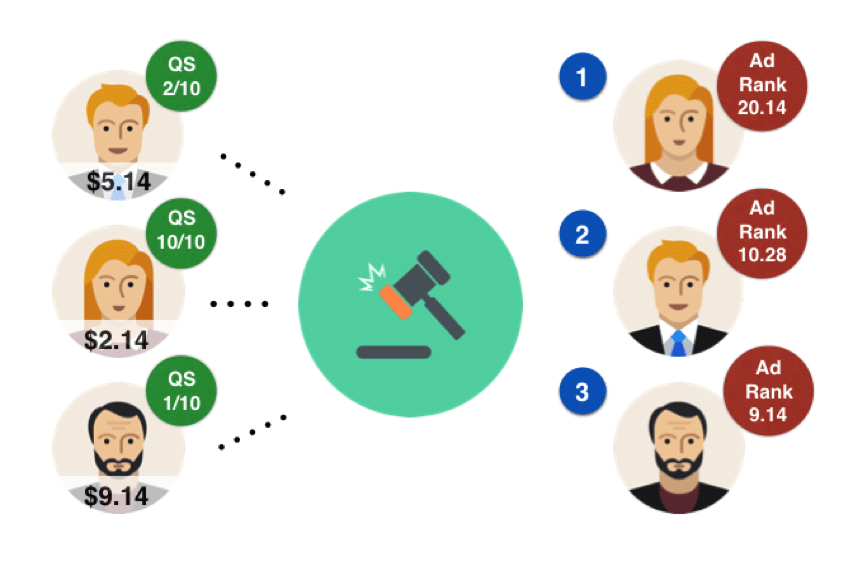 Result: Ad Rank ensures that the auction creates a fair and optimised experience for searchers through the use of a Quality Score factor as a multiplier. (We're leading up to what makes up a Quality Score in just a bit, bear with me!)
Outcome: While advertisers who have deep pockets will still have an upside against advertisers by keying in higher Max CPC bids, with Quality Score coming into play, smart advertisers can still stand a fighting chance by maximising their Quality Score to achieve a higher Ad Rank and ad position.
Components of the Quality Score
We all want to be that smart advertiser that pays less but ranks on a higher position. To do that, it is important to understand what makes up the Quality Score to make your advertising dollars work harder for you.
i) Landing Page Experience
Does your landing page content resonate with the searcher's query, and the ad copy that was shown to them?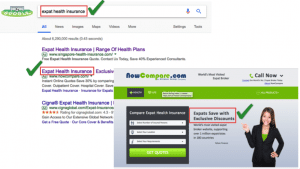 ii) Ad Relevance
Does your ad copy resonate with the searcher's query? Have you included a Call-to-Action (Sign up, Learn more, Download now. etc) in your ad copy to encourage clickthroughs?

iii) Expected Clickthrough Rate
Google Ads takes into account how well your keyword has performed in the past, based on your ad's position. Note that this is a prediction based on what Google sees in your account and across all advertisers so you do not have much control over this, but rather, take this as a signal to help you assess whether your keywords lack relevancy or specificity.

Keyword Research and Targeting
Last but not least, similar to SEO, keyword research is a key determinant of your success with SEM campaigns. Your ads will have limited visibility if you are too conservative with your keyword targeting. Conversely, you could start racking up high advertising costs without seeing any tangible results if you're too liberal with the keywords you bid for.
The most important thing when you decide if a keyword is worth bidding for on Paid Search is intent.
Intent is when someone is searching for midnight food options when they're up watching the World Cup, or when someone has car troubles and needs a reliable workshop to have a look. Intents are business opportunities.
Getting Started with SEM
If you've reached this part of the article, you would have attained a basic understanding of how SEM works. To gain an overview of what else you need to take note of for SEM, Google has produced a series of bite-sized videos for your viewing.
If you're not sure where to start on researching and building your keywords list, here are some keyword research and analysis tips from the pros. We understand that self-learning is not for everyone – if you'd prefer a guided and structured method of learning, do check out our 2-Day instructor-led Google AdWords Fundamentals Certification Course *. Not only do we help prepare you for the Fundamentals Certificate Examination*, our instructors also impart real-world best practices, tips, and share stories of their own experiences.
Equinet Academy also offers an array of digital marketing courses taught in-person in Singapore or online. 
*To become AdWords certified, you need to pass the AdWords Fundamentals assessment and one of the additional advertising assessments that are available through Academy for Ads. The additional assessments are Search Advertising, Display Advertising, Mobile Advertising, Video Advertising, and Shopping Advertising. For more information, visit here.
Written By: Xuanbin
Xuanbin is a Digital Marketer with experience spanning MNCs, private companies and government agencies across Financial Services, Recruitment, IT, Media, and International Trade industries.
He has planned and strategised digital marketing campaigns over the Asia Pacific region for some of the world's largest companies during his stints in award-winning global media agencies. Some of the clients he partnered with included Hotels.com, SAP, MINI, Laneige and SPRING Singapore.
Having been on both brand and agency sides, Xuanbin strongly believes brand marketers and agencies can benefit from better alignment and understanding to maximise the full potential of their partnership and digital marketing performance. In his day job, he likes to think of himself as a fully committed data ninja, manipulating and analysing large datasets to uncover the real business impact of the digital campaigns he runs.