COMPANIES WHO HAVE ATTENDED OUR COURSES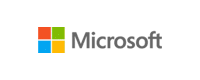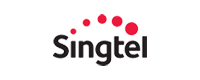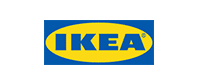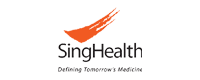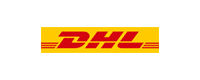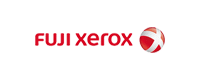 2 Days (14 Hours)
9am – 5pm
Classroom, Instructor-led, Hands-on
Training is conducted live in Singapore
S$500 nett
Original fee S$990 nett
TARGET AUDIENCE
Marketing Managers, Marketing Executives, and Individuals who manage or execute Google Ads campaigns
CERTIFICATION
Certification of completion will be issued upon achieving attendance of at least 75% of the course. Course Code: CRS-N-0045186
PRE-REQUISITES
Basic computer knowledge. Each participant will be provided a windows laptop and a Google Ads demo account for the duration of the course. Participants may however opt to bring their own laptops.
Understanding the Fundamentals of Google Ads
Instructor-led | Mode of delivery (Presentation, case studies, practical)
▷ How Ads can help you generate and nurture leads
▷ Various consumer channels you can reach with Ads (Search, Display, Video, etc.)
▷ Benefits of Google Ads
▷ How Ads works from an advertiser and consumer point of view (Auction in Motion, Ad Rank, Quality Score)
▷ Media cost models (CPC, CPM, CPA, CPV, etc.)
▷ Understanding account structure, features, and interface of Ads
▷ Walkthrough of the Ads platform, essential components, and tools
Ad Campaign Creation
Instructor-led | Mode of delivery (Presentation, hands-on practical)
▷ Ads campaign types (Search Network, Display Network, Video, Shopping, Universal App)
▷ Creating various types of Ads campaigns
▷ Targeting options for various campaign types (Keywords, Demographics, Remarketing, Behavioural, Contextual)
▷ How to determine a bidding and budget strategy that's best suited to your goals
▷ Types of ad creatives (Text, Graphic, Video, Shopping, Mobile, etc.)
▷ Writing effective text ads
▷ Creating ad extensions for increased visibility and click-throughs
▷ How to organise and structure your account for success
Ads Analytics and Optimisation
Instructor-led | Mode of delivery (Presentation, case studies, hands-on practical)
▷ Setting up conversion tracking to measure campaign performance
▷ Evaluating campaign performance
▷ How to calculate return on investment (ROI) for your ads
▷ Important metrics to analyse in your Ads reports
▷ Optimisation techniques to achieve optimal results (Bid adjustments, A/B testing, ROI bidding strategies)
In this Google Ads (AdWords) Fundamentals course, you will learn:
By the end of the class, participants will be able to :
ENJOY COMPLIMENTARY REFRESHER COURSE
Re-attend the course, free of charge. Up to 1 complimentary refresher for up to 1 year after the last date of the course attended.*
*Refresher seats are specially allocated for refresher trainees and are non-participative. Refresher trainees may opt to take up participative seats subject to availability.
ACCESS POST-TRAINING SUPPORT
The post-training support programme is available to past trainees who have successfully completed the course. It serves as a consultation to address any hurdles faced while implementing the strategies and tactics shared during the course on real world campaigns. Contact your course trainer directly via email.
GET HANDS-ON
Retain knowledge better through practice and feedback. We apply instructional design methodologies such as Gagne's 9 Events of Instruction to enhance your learning and retention.
COMPREHENSIVE AND STRUCTURED CURRICULUM
Course modules are designed to build on the foundations, gradually leading up to the main course, and finally reinforcing the concepts learned through practice and feedback.
CURRICULUM AND COURSEWARE ARE UP-TO-DATE
Our curriculum developers who are in charged of keeping the curriculum and courseware up to date are active practitioners and experts in their respective fields.
REALISTIC, REAL-WORLD PRACTICAL SETTING
Shorten your learning curve through real-world case studies and practical examples.
EXPERIENCE MODERN TRAINING FACILITIES
Our training rooms are equipped with laptops, 500mbps internet connection, hexagon-shaped cluster seating, and comfortable swivelling chairs, providing you a cozy yet conducive learning environment.
DEVELOPED AND DELIVERED BY INDUSTRY EXPERTS
Our team of digital marketers are passionate individuals dedicated to imparting their years of knowledge and experience to our learners.
GAIN LIFE-TIME ACCESS TO COURSE MATERIALS
Worried your course materials accessed a year ago have become outdated? Fret not, signing up for this course gains you life-time access to the course materials via our learning management system.
TAKEAWAY ACTIONABLE STRATEGIES
Takeaway actionable strategies, frameworks, and processes you can implement to new or existing campaigns.
Course Fee:
S$990 S$500 nett
Course fee after eligible SSG Subsidies/SkillsFuture Credit:
Self-Sponsored Individuals:
Self-Sponsored Singapore Citizens Using SkillsFuture Credit:
$500 $0
(Nett course fee payable after $500 SkillsFuture Credit)
Company Sponsored:
Company-Sponsored (SMEs and Non-SMEs) – $2/hour:
Eligible for Company-sponsored Singapore Citizens and Singapore PRs who are full-time employees
$500 $481.68
(Nett course fee payable after training grant)
Become a Google Ads (AdWords) Certified Professional Today