Guide To Writing Content Briefs
1. The Importance of Content in Marketing
Digital marketing, just like the platforms it operates through, is ever-evolving and comprises many supplementary aspects. An increasingly important segment within digital marketing is content marketing.
Content marketing involves creating and distributing content, in any format, to various marketing channels. It is an important part of any digital marketing strategy; one that increases brand awareness, builds relationships with consumers, provides information about your product/services, and, most importantly, boosts conversions.
With the advent of the internet, content can be found easily and within seconds by anyone at any time. Users can seek out whatever they desire — whether it is entertainment, information, or solutions. When you create content, you do so with a specific purpose and a problem to tackle. With this in mind, it's easy to understand the importance of content marketing.
Content marketing is a tool that all companies should utilise. However, you may find yourself needing to outsource content creation due to time constraints, a heavy workload or an attempt to ramp up content production.
When that happens, you need to prepare content creators with all the necessary information to get your ideas translated into a well-written piece of work — this is where a strong content brief comes into play.
1.2 What is a content brief?
A content brief is a document that is designed to instruct a content creator, typically a writer, on how to create a specific piece of content. It is detailed and comprehensive, to ensure that the best version of the content that you have envisioned is created.
Content briefs help in your content marketing efforts by setting a definitive guide on proposed content that aligns with your overall strategy, bringing you closer to your goals. If you are ramping up content production by hiring writers or outsourcing to freelancers, content briefs provide a way to ensure you receive quality work.
Although content briefs are flexible in nature and can differ for each company, there are various elements that should always be included. In this guide, we will go through the necessary elements of a content brief and explain how to accurately apply it in your own content marketing strategy.
We've also included a sample template of a content brief that can serve as a starting point for your content team.
2. Elements of a Content Brief
2.1 Headline
The headline is meant to capture the attention of your audience. Traffic to your post is very highly dependent on the power of your headline so be sure to use captivating headlines. It must be kept short and sharp– preferably within seven words. Don't be misleading with your headline, as that would tend to put people off from reading the rest of your content. There are a variety of headline styles available for you to use.
Here are three great ones:
Using numbers and statistics
Telling the reader what they'll get by reading your content
Asking a question
2.2 Topic
The most important element of a content brief is, unsurprisingly, the topic. For each piece of content that you want to be created, choosing a topic is the starting point.
However, it may not always be easy to choose an appropriate topic that is guaranteed to bring traffic in. This is why it is imperative to conduct keyword research, a process that analyses what users are looking for on search engines.
If you are familiar with Search Engine Optimisation (SEO), you may have heard of this term before but keyword research is one of the most important tools you can utilise in your content marketing as well.
Keyword research is crucial as it affects the position of your website on the Search Engine Results Page (SERP), limiting or boosting visibility to users who are looking for products or services you may provide. If your content is optimised to be relevant to their Google searches, you can expect an increase in traffic, leads, and conversions.
In keyword research, you first use a chosen keyword, or set of keywords, that are relevant to your business. You would then use these keywords to generate other relevant keywords that users have been searching for, through tools such as Google Keyword Planner, Ubersuggest, or Keyword Explorer. Utilising popular or commonly-searched keywords, you can tailor content to be enticing and interesting to your audience.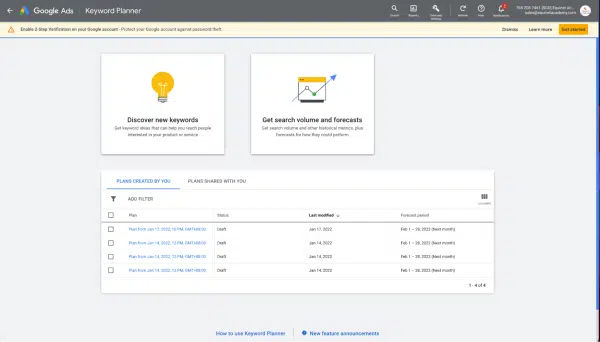 Alongside this, you can also use tools such as Answer The Public, SEMrush Keyword Magic Tool, or Ubersuggest to generate content topics based on the given keywords. With keyword research and content generator tools, it is easier than ever to propose topics that are optimised and of interest to audiences.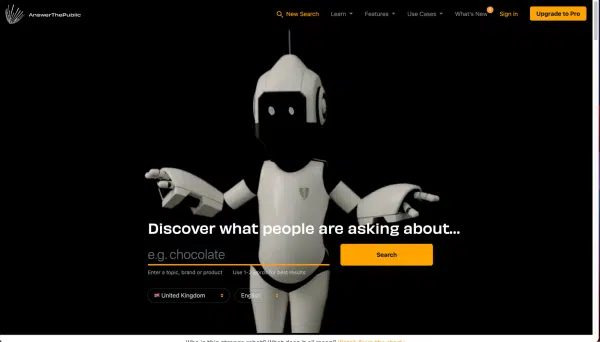 2.3 SEO Title
The SEO title refers to the copy that appears on search engine results pages (SERP) as well as browser tabs, that describes the topic of the particular page on the web. It acts as somewhat of a "headline" on the SERP.
It's very important to include your primary keywords in your SEO title, so that your webpage will be more likely to appear when a potential customer searches using those keywords.
2.4 Learning Outcome
The learning outcome simply refers to what you want your audience to learn or discover after they're done reading your content.
2.5 Article Type
The article type refers to what sort of content you are creating. There are a variety of article types. Here are some examples:
Blog posts
Listicles
Whitepapers
Editorials
Essays
Whatever article type you choose, ensure that it's the best possible way to communicate your desired message to your target audience, so that they take the desired action.
If you're stuck on what content type to create, check out our list of 120 Types of Digital Content for some inspiration.
2.6 Estimated Word Count
As with anything, planning is key. By having a word count to work with, your article will be able to take the best possible shape it can. By going over the word count, it might be likely you're waffling, while going under the word count might mean not enough content is present.
2.7 Point-Of-View
This is where you dictate if the article is going to be written from the first (I), second (You), or third (They) person perspective.
2.8 Keywords
Following the rules of SEO, all content should be keyword-optimised, to increase the webpage's ranking on SERPs. When you include these keywords with a high search volume naturally throughout your content, Google indexes your page as being highly relevant to users' who search for these terms.
With the keywords generated from your keyword research, you should create a list of relevant keywords that have a high search volume that is to be used throughout your content. These keywords should be split into three categories: Primary keyword, secondary keywords, and additional keywords.
The primary keyword is the main focus and keyword of the article — what you used to determine the topic, and should be included in the title.
The secondary keywords are supplementary to the primary keyword, used in subpoints and throughout paragraphs.
Additional keywords are essentially the same as your primary and secondary but phrased in a different manner and are semantically relevant to your topic, to ensure it can be picked up by Google. This can also include long-tail keywords, which are longer and more specific than typical keywords.
It is generally recommended to include at least 3–8 keywords in your content brief; 1 primary keyword, 1–3 secondary keywords, and 1–4 additional keywords.
For example, if your article was entitled "14 Tips to Create the Most Effective Digital Marketing Strategy", you might include relevant keywords like in the example below.
Primary keyword: digital marketing strategy
Secondary keywords: digital marketing plan, digital marketing guides, digital marketing channels
Additional keywords: digital marketing strategy plan, how to create a digital marketing strategy, guide to digital marketing
Including keywords in your content brief is imperative in getting keyword-optimised content created and ranking on search engines.
2.9 Target Audience
Who do you want or who do you believe would be interested in your content and subsequently, your products or services?
Typically, the target audience for your content would be the same or similar as the target audience in your marketing strategy. Include this into your brief so that the final content can be tailored towards your target audience and appeal to them deeply.
While you may already have a target audience, you may want to look into creating a customer persona. A customer persona is a character you create of who your ideal customer is and, by doing so, you can create content that is made for them specifically.
Take a look at our guide on How to Create Customer Personas here.
2.10 References
In content creation, especially pieces that are meant to be informative and valuable, you should always include references from sources that are trustworthy and authoritative.
In our content guidelines template, we discuss including a set of acceptable sources to be used in all content that is created. Acceptable sources should be those who are industry leaders, professionals, and authoritative.
It is often considered best practice to keep these sources at hand and include specific references in your content briefs, to both guide the writer and show readers that your information is supported by industry leaders or professionals.
We recommend including trustworthy references for each main point that you are making and indicate to your writers which sources are acceptable.
2.11 Call-To-Action
Once audiences have read through your work, what do you want them to take action on?
Whether it's buying a product, engaging in your services, or following your brand on social media platforms, you should always include a call-to-action that directs users to complete your desired tasks.
However, it should be included naturally and without sounding as though you are only pushing to sell, as that can drive potential customers away. It should fit seamlessly into your content, often as a solution to the problems or pain points presented in your content.
Including a call-to-action in your brief provides content creators with the aim of their work; what it is that they need to persuade readers to do at the end of the piece.
2.12 Outline
In any comprehensive brief, you would need to include a structure and overview of what you want the final work to represent. Especially for longform content, a structure and overview needs to be detailed enough for a content creator to write well and with accuracy.
A typical outline would cover subheadings, a summary of the points for each subheading, and references for each point.
Having a structure helps you visualise the flow of any proposed article, whether it is coherent and organised well, and also to ensure your writer can stay on track and avoid going off-topic.
3. Key Takeaways
In summary, content briefs are an integral part of content marketing and creation, especially when outsourcing. Content briefs provide definitive instructions for writers that align with your company's marketing strategy as well as providing structure and organisation.
While content briefs can be flexible and dependent on each strategy, there are a few elements that should always be included so be sure to use our template to guide you in the process.
Start Learning More
If you want to learn more about the extensive world of content marketing, check out our 2-day Content Marketing Strategy Course in Singapore for an in-depth look into how to create and execute your own content strategy.
The Content Marketing Strategy course is part of our Certified Digital Marketing Strategist (CDMS) Programme which covers the following six modules:
The completion of these modules will lead the learners to attain a Certified Digital Marketing Strategist Certificate, bringing you one step closer to achieving your digital marketing goals.
Written By: Tom Goh
Tom is a native Digital and Content Strategist with 20 years of experience across Tech, Banking, and Digital Advertising and Media verticals. He is also the lead trainer for Equinet Academy's Content Marketing Strategy and Advanced Content Marketing Strategy course. In his spare time, Tom is actively in the start-up scenes providing pro bono advice to budding entrepreneurs.