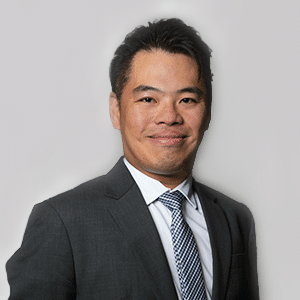 Thomas is a native Digital and Branding Strategist. He is a digital marketer with more than 20 years of client experience across Banking (Citibank), Tech (Skype), Telcos (Singtel) and agency background (Ogilvy & Havas). Tom is a seasoned integrated marketer with experiences in Digital Marketing domains (SEO, Content, Social, Programmatic, Performance & Mobile Marketing).
As a senior practitioner with these organizations , he has managed regional and in-country teams with P&L responsibilities. Tom has developed greenfield markets and launched award winning marketing campaigns for new products and services (Cannes, POPAI, MARKIES, EFFIEs). He is a tireless and trusted evangelist who has shared and served as a senior counsel to C-suites and various start-ups on their digital transformation and go to market business strategies.
Tom has served as an adjunct lecturer at NUS-ISS imparting his digital and social knowledge to the next generation workforce. He is an ACTA qualified facilitator and trainer who actively conducts digital masterclass and workshops for MNCs and local SMEs (Chang Beer, CapitaLand, MOTUL, OUE, Huawei, NTUC Income, 3M). Tom's is a certified digital marketing practitioner with accreditations from Global Marketing Organizations.
Tom graduated with Masters in Banking and Finance from University of Southampton and Undergraduate Degree in Economics from the University Of Technology Sydney. In his down time, Tom is also active in the start up scenes actively providing pro bono consulting to budding entrepreneurs.
"I really liked Tom's energy and enthusiasm when he conducted the class. I was never bored and there were excellent key learning moments he shared with us that proved to be valuable to my work. His step-by-step guidance and clean structure to process the content was exactly what I needed. Big Thanks!!"
Eunice Gilbert
"Tom has a lot of industry knowledge and process to share which is useful and relevant. I like the structure of the course – it was well organized. Tom touched on the actual techniques of copywriting and content writing which is great for people who have difficulties writing. I felt that creating personas, content hub, audit and creating pillars were useful for me. The syllabus is great and went more in-depth than the Squared Online Google digital marketing course that I took previously."
Tiong Li Cheng
"Tom Goh's content marketing strategy course is truly insightful with loads of relatable examples, case studies , videos and step-by-step guide on developing a full content marketing strategy. Tom is very experienced and has a wealth of knowledge, sharp and to the point. I will recommend this course to all marketers. Regardless of whether you are a new or established professional, this course will provide you with the necessary insights you need to make you run your full content planning strategy upon completion of course."
Katrina Rosli
Learn Digital Marketing From The Best
Get yourself certified, apply actionable digital marketing strategies at work and see results.