How To Carry Out Trendjacking Like A Content Marketing Rockstar
Trendjacking, also known as newsjacking, is the opportunity to capitalise and exploit a current topic. It breaks the information or hashtags to strengthen one's brand association with its core target audience, attract sales leads and generate profitable business outcomes. As the term suggests, it is to hijack a trend or news. The intent is to make your brand more visible in the digital space by taking advantage of news-worthy events to propel your digital reach.
Trendjacking can be presented in the form of snackable and short-form digital content such as a tweet, a visual post, or a video. The key is to get your content quickly distributed across your digital channels as this news and trends have a very short life span.
If you're new to content marketing, check out this introduction to content marketing as well as the array of content that's at your disposal.
Benefits of Trendjacking
Trendjacking allows your brand to quickly amplify your brand voice and align your brand values to the underlying cause. Done correctly, it will draw positive earned media, add organic reach, and credibility to your brand.
Trendjacking allows your brand to be seen as authentic and more relatable by identifying with causes that matter to your audience. It crystallizes your brand personality and adds an additional dimension to conversations beyond products and solutions.
Trendjacking drives short-term and "spikey" traffic to your digital campaign and social media channels. This traffic helps to generate upper-funnel awareness which drives the propensity to collate leads, thereby increasing sales conversion and the acquisition of new customers.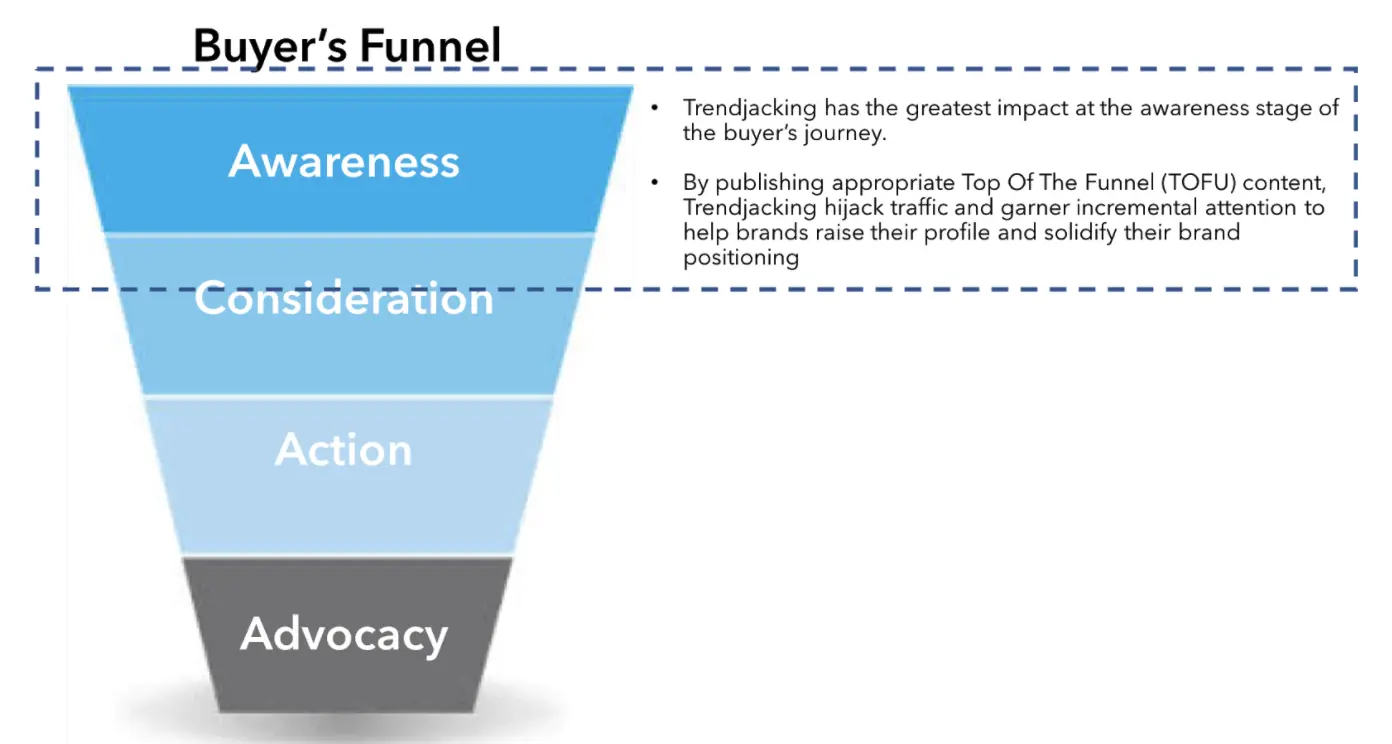 Here are The Good and The Ugly examples of Trendjacking
Let's look at how some brands have reached out to their audience. During a national crisis or pandemic, many companies shrink their marketing budget while others choose not to shy away from positioning themselves.
We have read about the passing on of a black man, George Floyd, when a police officer pressed his knee against Floyd's neck for 8 minutes. A nationwide protest ensued with social media erupting with conversations and comments on racism and police brutality. Nike released a YouTube clip, taking its stand on this issue titled "For Once Don't Do it".
This latest content is aligned with its ongoing social injustice campaign #untilweallwin. Nike's campaign garnered significant traction that even long-term rivals and competitors like Adidas, Puma, Under Armour, Brooks Running, Reebok, and other fashion brands including Alexander Wang reshared Nike's post.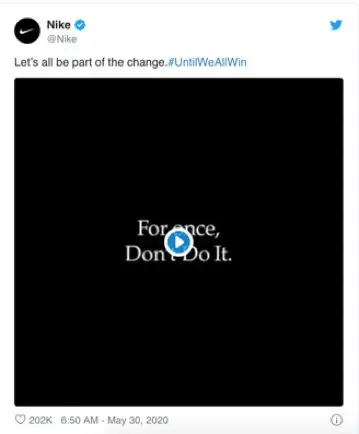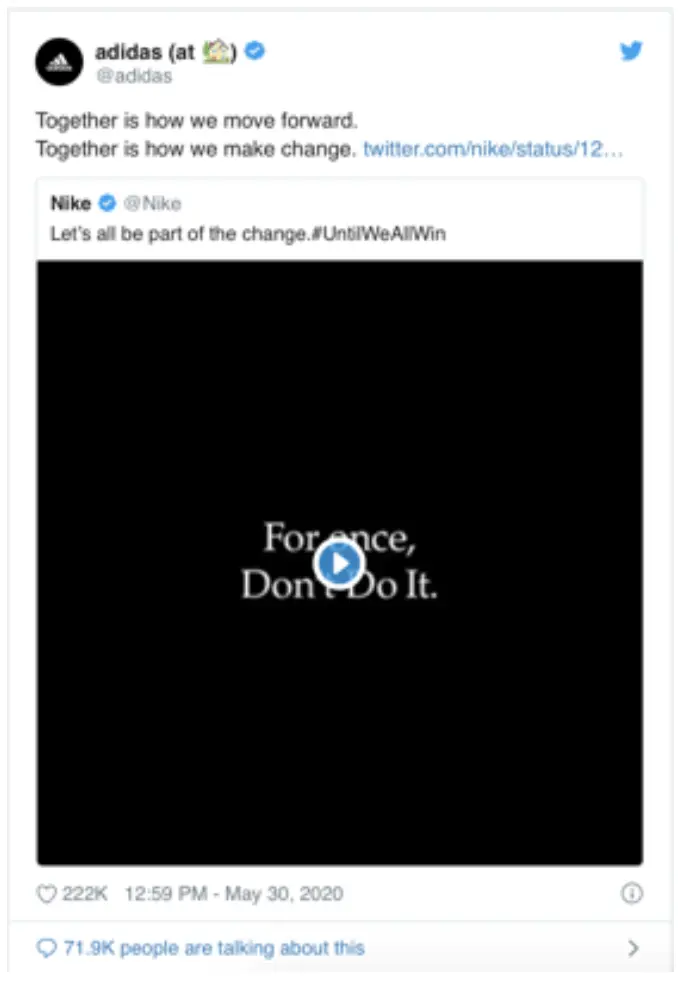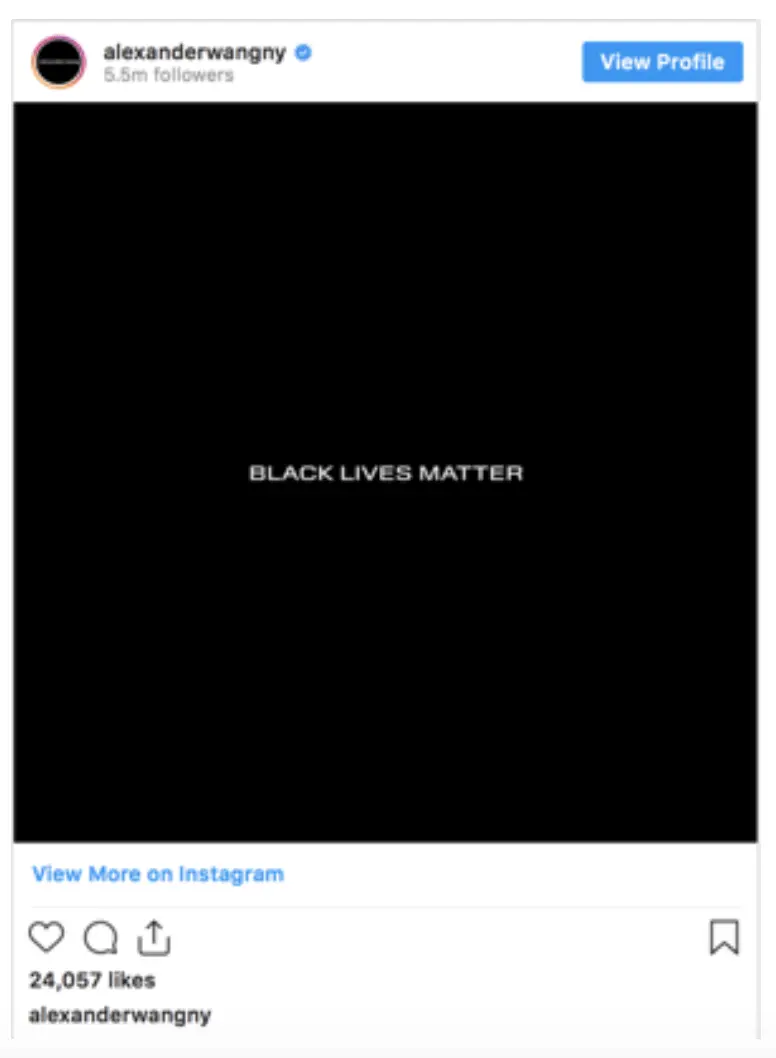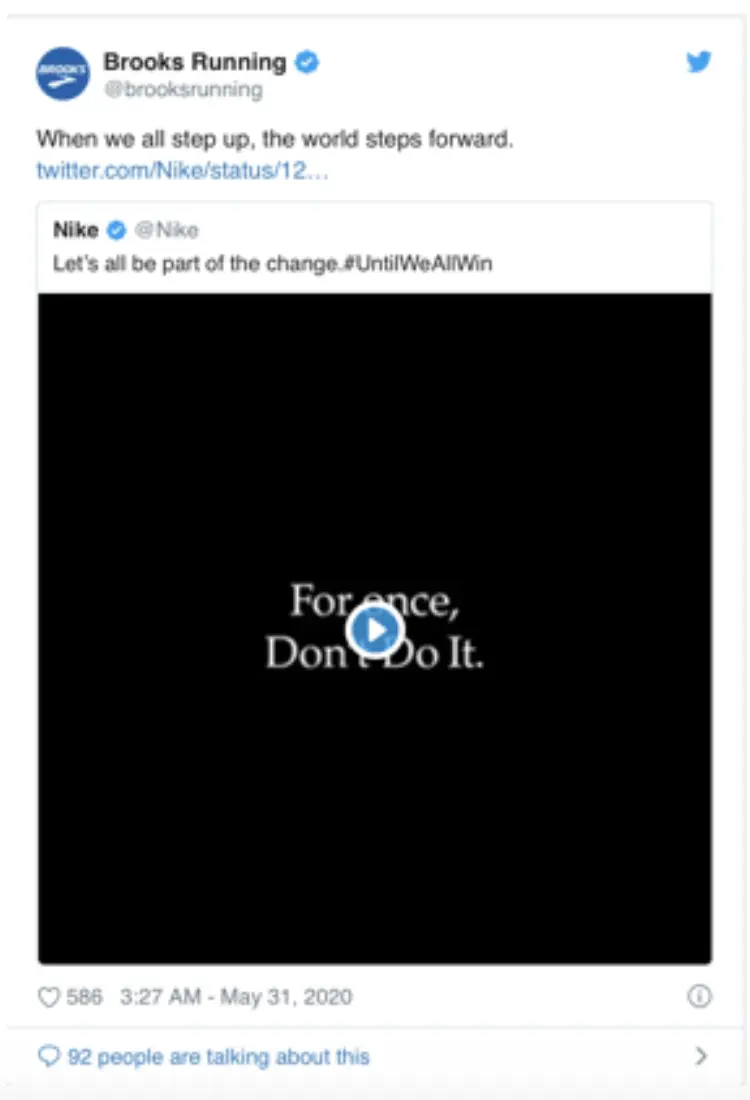 Another great trendjacking execution by Nike is during the current coronavirus global outbreak. It delivered a helpful and authentic message that was coherent and consistent with the worldwide Covid-19 stay-at-home efforts.
The biggest trendjacking event in 2019 perhaps was the #10yearschallenge triggered by Facebook asking its users to post a photo of themselves from 10 years ago and one from today with the caption "How did aging affect you?"
5.2 million responses and numerous brands jumped onto the trend in Jan and Feb of 2019. UN Women pulled off a masterstroke by leveraging on the trend, and with Oscar nomination season around the corner, motivated a discussion about women's rights and equality. Lego did a tongue in cheek of the #10yearschallenge to showcase the consistency and never-changing nature of its playful bricks system.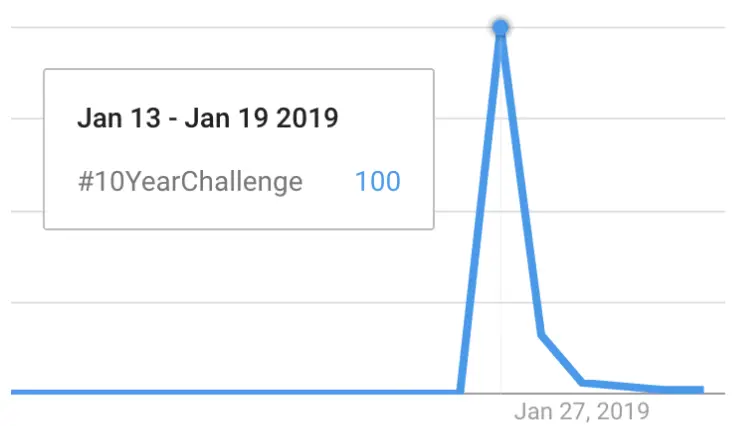 Source: Google Trends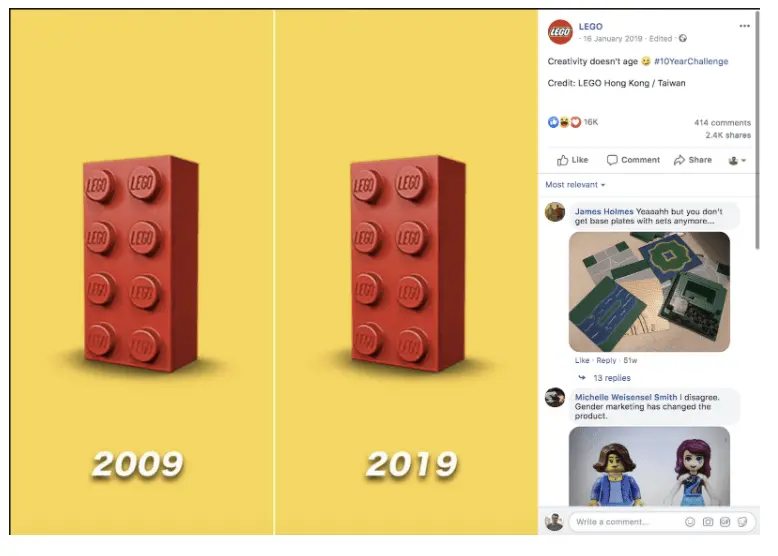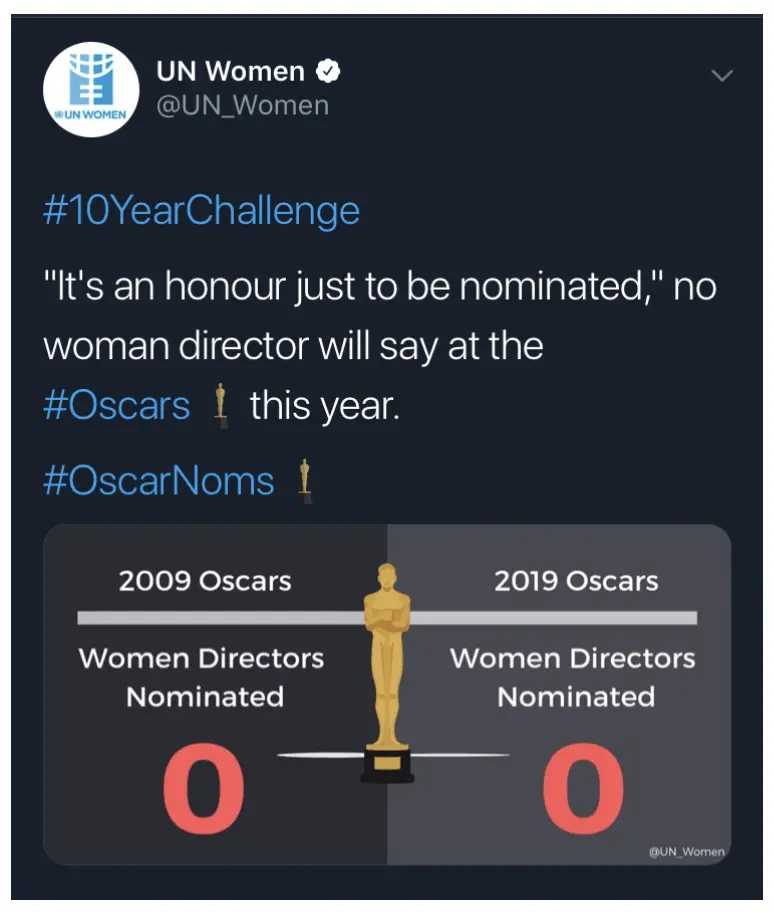 Adidas is another brand that gets it when it comes to trendjacking. At the height of the haze situation in Singapore in 2013, Adidas gave free passes to train at a gymnasium as it was difficult to train outdoors. Adidas' efforts resonated with all Singaporeans well beyond its core loyal sports fans as to how the sports brand understood the need for physical and emotional well-being whilst doing their part to encourage Singaporeans to stay indoors.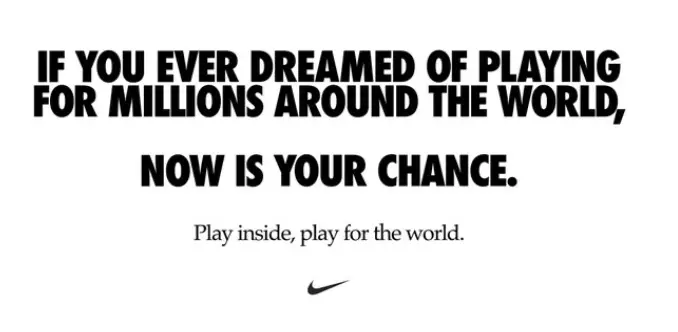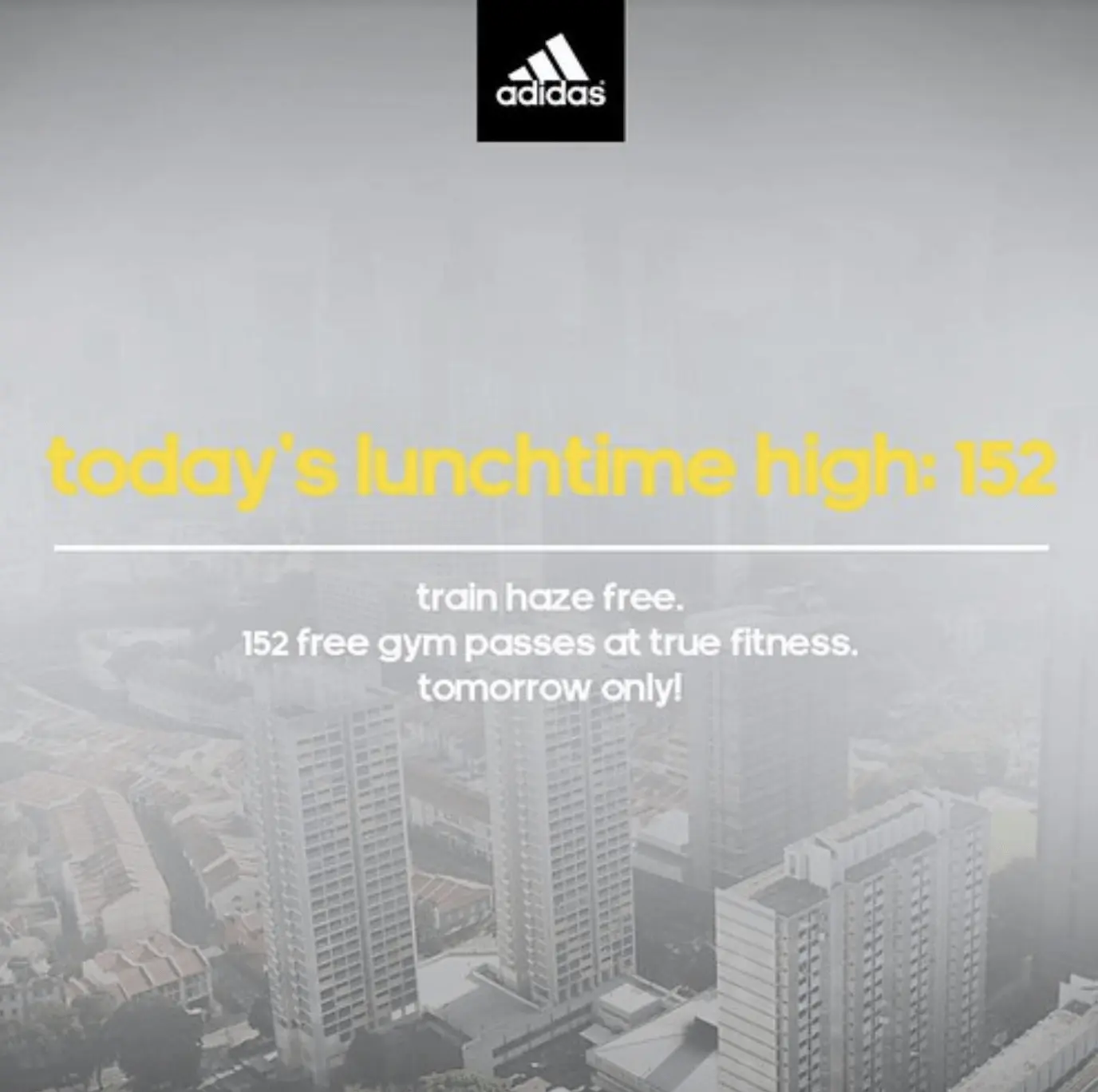 There are other brands where the use of trendjacking went awfully wrong. As a general rule of thumb, avoid death, tragedies, or mishaps for trendjacking (unless your brand purpose and values are aligned and its consistent with the underlying social cause). This is often known as "black hat trend jacking". It spells bad taste to your audience. A campaign that drew flak was by Iuiga when Singapore's beloved polar bear, Inuka passed away in 2018.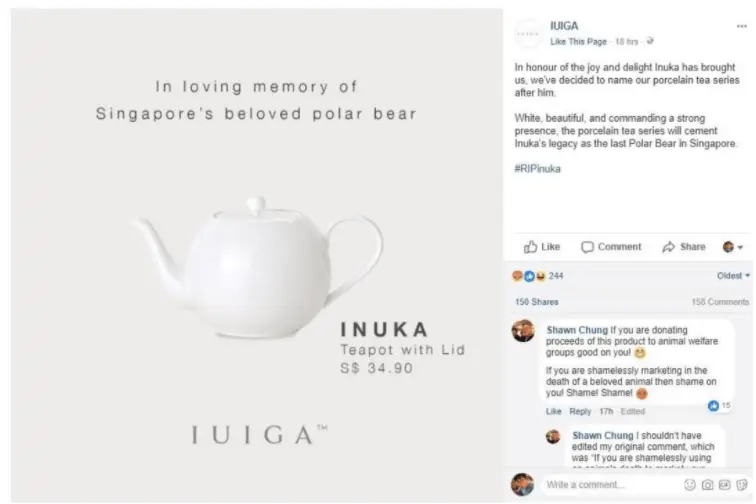 McDonald's' 2013 haze trendjacking attempt fell flat in its face with its 'Peak Sauce Index' campaign. Such campaigns destroy the integrity of brands and make their customers feel uncomfortable and distant which end up doing more harm than good to their brands.
Getting Started in Trendjacking
With the "always-on" mentality of most people and the constant connection to social media, brands have increasingly more opportunities for marketers to embrace trendjacking. The million-dollar question is where or how does one get started in trendjacking?
The A to F of Trendjacking
The following A to F steps will provide content marketers with a simple how-to methodology to get started on your trendjacking journey:
Audience
Know your audience. Content is Queen and our audience is King! Knowing your audience's pain points and what sort of content matters to them. Ask yourself what is their tolerance and capacity in consuming the content. Validate content relevancy against your customer persona profile and be ready to jump onto the bandwagon when an opportunity arises for trendjacking. When done correctly, you will get an increase in traffic, followers, and engagement rate.
Bosses
Get prior clearance and autonomy from your superiors and organisation for the flexibility to publish a trend-jacked content. An early in-principle approval budget will allow you to turn around your campaign promptly to seize the moment.
Choice
Your content should be on-brand. Make sure you choose something of relevance to your brand personality, voice and values. When selecting a trending global event, a current topic, a piece of breaking news to trendjack, view it against these brand values to ensure that they are aligned and consistent. Otherwise, it may be counter-effective by alienating your core audience.
Due diligence
Research into the origins and messaging background of your content. Check if there are any backstories and also any legal implications when choosing trending news for your brand. You do not want to be caught off-guard violating any law.
Emotions
Be sensitive to how your customers would feel. Build engagement with your audience and understand what emotions will be evoked upon browsing your content. These feelings have to be aligned with your current marketing campaigns. Before your trendjacking execution, do a quick sense check on the potential public sentiments. Have a litmus test and ask questions like: 'Will I show this to my mum or spouse? And how will they respond?'. You want positive feelings or alignment with your brand values to be evoked from your target audience whilst they are consuming the content.
Flight & Frequency
The age-old axiom "the early bird catches the worm" couldn't be more true for trendjacking. Timing is everything. Create your content within hours of the newsbreak or event. Get in before the story peaks and not after it has peaked. Timing to trendjack for the post is less than 12 hours before the peak of the news story cycle as depicted in the diagram below.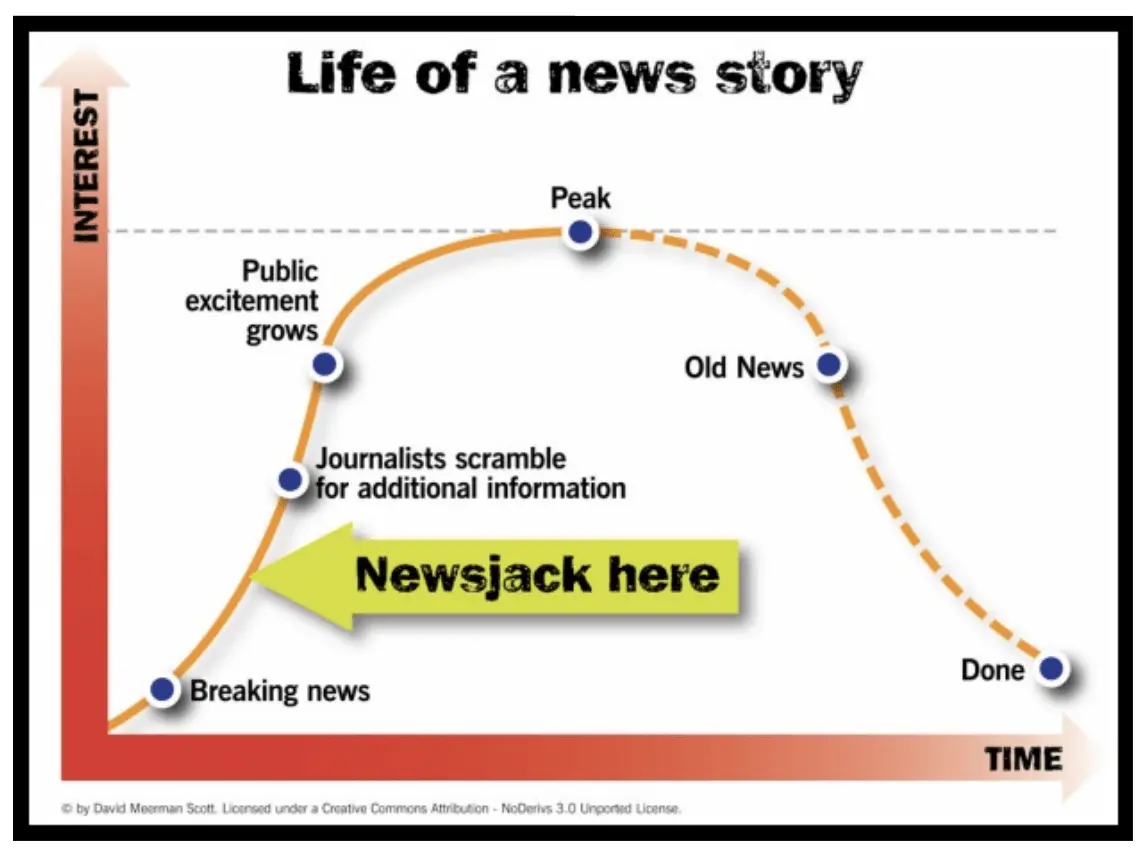 Do also check your frequency of publishing. How often has the brand carried out trendjacking in the past year? Doing it often fatigues your marketing team and lacks a freshness to your audience. You hit the spot when your customers receive your message positively or get converted.
Resources for Trendjacking Ideas
There are many platforms available for trendjacking ideas. The list below is non-exhaustive. One can pick and choose any of the following which is best-suited for its corresponding content:
Google Trends and news generates trending stories
Google Alerts  for keywords monitoring
Facebook or other social media feeds
Really Simple Syndication (RSS) feeds platform like Feedly distributes and curates headlines/news at one place
Social influencers or leading brands for domain-specific subject matter
Platforms to monitor and analyse hashtags like Hashtagify and Twitter moments
Social listening platforms like Buzzsumo or Mention
Twitter trends
Reddit's 'Trending Today' section
Skills for Trendjacking
Is trendjacking your cup of tea? A marketer who trendjacks has to be a news curator, devouring any updated relevant content on newsfeed and newsroom. Not averse to hard work, you need to be ready and respond rapidly when the news breaks.
Also, you must be quick-witted, work on a tight timeline, and be ready to generate on the campaign piece. You need to be a go-getter to move your team members to action so as to rightly time the release of the campaign. It is good to be able to also think out of the box; to be creative in determining the direction and be skillful in writing. That will allow you to dive deeper into the trendjacking space.
Go or No Go – That is the Question
Trendjacking as a technique and approach is gaining popularity and is here to stay. Before you hop onto it, do consider the pros and cons. Once you have jumped onto the bandwagon, prior to implementing your ready-to-go newsworthy content, stop and check. How do you feel about the content? Run through your content marketing team to suss out any potential positive feelings before pushing the go-ahead launch. However, if you are unsure, don't pass the "Go" sign or proceed. Ready or not, that piece of trending news is just around the corner waiting for you to strike the iron when it is hot.
---
Ready To Learn More? Sign Up For Our Content Marketing Strategy Course!
What we have touched on above is just the icing on the cake.
In our Content Marketing Strategy course, we cover the six important phases of developing a Content Marketing Strategy. Straddling both the art and science of content marketing to help you better analyse your customers and competitors, embrace emerging trends in digital content creation, choose the right channels for promoting content, and measure the success of your content marketing efforts.
At Equinet Academy, we offer an array of digital marketing courses taught in-person in Singapore or online. Among them, we cover 6 Core Modules of Digital Marketing that include :
The completion of these modules will lead the learners to attain a Certified Digital Marketing Strategist Certificate.
Written By: Tom Goh
Tom is a native Digital and Content Strategist with 20 years of experience across Tech, Banking, and Digital Advertising and Media verticals. He is also the lead trainer for Equinet Academy's Content Marketing Strategy and Advanced Content Marketing Strategy course. In his spare time, Tom is actively in the start-up scenes providing pro bono advice to budding entrepreneurs.