5 Link Building Strategies For New Websites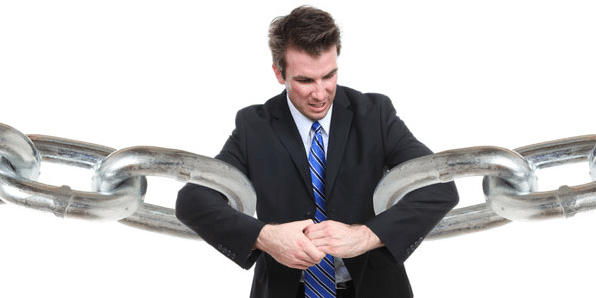 Many Search Engine Optimisation (SEO) companies claim that they provide white-hat SEO services to their clients. And they do a pretty good job actually, at least on the on-page SEO side of things.
If you do on-page SEO analysis on some of their clients' sites, you'll see well optimised title tags, meta descriptions, properly formatted .xml sitemaps, an internal blog filled with SEO articles, and more which is rather impressive. However when you do a backlink analysis of the site, you'll be in for a shock.
Many SEO companies today still apply link building methods that were popular before the Panda/Penguin era, some of them include:
Mass submission to unheard-of article directories
Free blogs created from free blog networks like wordpress.com with only one article. And to make things worse, an over-optimised anchor text in the main content body.
Submission of links to low quality directory listings
And the list goes on…
Truth be told, many SEOs still scratch their heads when it comes to white-hat link building. And I mean proper, legal, Google algorithm update-proof link building strategies. The temptation to take the shortcut is and has always been appealing for many SEO agencies and consultants alike.
But to stay alive in the post Panda/Penguin/Hummingbird era, you're going to need great content. Exceptionally useful content with attractive headlines that tackles the question What's In It For Me (WIIFM) almost instantly.
So here are 5 link building strategies for new websites.
1) Egobaiting
Egobaiting has been an all-time favourite and is still being used by new SEOs and experienced link builders alike.
Egobaiting is basically trying to get someone (preferably an influencer in your industry) to link to you by stroking his/her ego in a subtle manner like creating a list of top influencers in your industry and then linking out to each of them.
Tip: People are more likely to share/link to stuff that they are a part of.
More detailed coverage on the topic of egobaiting can be found on a guest post on Point Blank SEO by James Agate from Skyrocket SEO. I highly recommend checking it out. James is the founder of Skyrocket SEO and you can get great insights on SEO from his company's blog as well as his contributed posts on the Moz Blog.
2) Broken Link Building
What is broken link building? Broken link building is essential finding webpages that have broken links (links to 404 pages) on them, and requesting the webmaster to replace the broken link with a link back to your resource.
The most common types of webpages you can find broken links are resource pages, or "list of [useful] sites" pages. Like this example: List of Guest Blogging Sites (140+ best sites)
You can find these pages by using search operators. E.g. Type into Google – inurl:list intitle:sites intext:blogging and see what comes up on the SERPs.
If you offer guest blogging on your site, then hit up the webmasters and have them include your site into their resource pages. Do you see how straightforward this is?
Neil Patel has an excellent in-depth guide to broken link building. I highly recommend checking it out if you want to master this effective link building technique.
3) Link Submission
This technique also applies the use of search operators to find link opportunities. You're mainly looking for high quality directories with industry-relevant categories to include your site into.
E.g. Type into Google – directory intitle:business services if you're providing a service or – directory intitle:sports if you're running a sports business.
There are other link submission opportunities available such as event websites that you can submit your events and include a link back to your event webpage, infographic submission sites to submit your infographic site, or joining an organisation to have your link included in their members list, and more.
You can find more advanced link building queries in the following article: 21 Link Builders Share Advanced Link Building Queries
4) Guest Blogging
Though Matt Cutts declared guest blogging dead earlier this year, guest blogging is still a lucrative way to build your reputation in your industry and attain links more easily as a result of the former.
Just don't overdo it and scale it up until it's really obvious that you're web spamming. It still amazes me that there are still many gigs on Fiverr that sell you a guest post on their PR5 blogs with over-optimised anchor text all over the article body.
If you're engaging in these activities, stop right away. Nevertheless, if you've gotten yourself a manual penalty, here's a guide on how to try and remove it.
With that said, where do you start when you're about to embark on some guest blogging?
Start with reading articles related to your industry and commenting on them to build rapport.
Curate a list of sites that accept guest blogging.
Outreach to the respective webmasters through Email, Twitter, Google+, etc.
The best guide I've found on guest blogging so far has got to be from Brian Dean's blog, Backlinko, The Definitive Guide to Guest Blogging
5) Social Networking Online/Offline
"We are not in the business of succeeding alone." – Wade Harman
Which is harder to ask a favour from, a friend or a stranger? Forging relationships is a long and slow process. But when successful, it is much easier to ask a favour from, in which case, a link or a share for your content!
To forge strong relationships, you have to find the people that are into the same stuff as you and go the distance to connect with them. Retweet their tweets on Twitter, share their content, mention them in your posts, blog about their expertise, and comment on their articles.
Last but not least, here's a great guide with examples on relationship-based link building!
If you'd like to pick up more SEO techniques and become proficient in the discipline, you might want to take a look at our Search Engine Optimisation (SEO) Training Course. We also offer an array of digital marketing courses taught in-person in Singapore or online – be sure to take a look at those if you're looking to become a better all-round digital marketer.
Written By: Dylan Sun
Dylan Sun is the Founder of Equinet Academy, a SkillsFuture Singapore WSQ-Accredited Digital Marketing training organisation. Passionate in all aspects of Digital Marketing and SEO, he extends his passion to helping people implement effective digital strategies to their businesses. Follow his blog at Equinet Academy to learn more about Digital Marketing.