50 Content Ideas for Content Marketing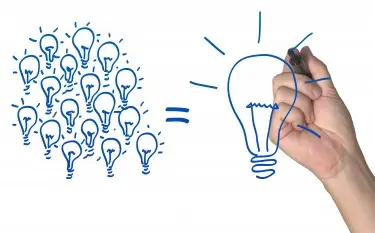 Do you some times find yourself getting stuck coming up with content ideas for your blog? When I first started blogging, I had very little idea what types of content I should create or what topics I could blog about.
All I could think of was the typical how-to guides and list post articles, so I spent some time curating a list of 50 content ideas that we can all use for our content marketing campaigns. Here they are!
New to content marketing? We go further in-depth into content marketing in this article.
Written Content:
#1 How-to Tutorials/Guides
Create a helpful guide or tutorial on a topic you're an expert in and share it with your community. If it's really useful and provides great value to the reader, you may attract a fair amount of inbound links.
#2 List Posts
People love lists and are curious to see what's in line.Whether it's a list of the most influential people in your industry or a list of inspirational quotes by Seth Godin, make sure the title is catchy enough to arouse curiosity. i.e. "10 Things I Wouldn't Do If I Had a Million Dollars".
#3 Resource Directory
Browse through the web for useful information on a particular topic and gather it all into one page i.e. "Recommended Links on [Topic]". People will appreciate that you've taken the time to collate useful resources into one place.
#4 Share an Interesting Conversation
Some conversations are worth sharing. It could be a humorous email conversation, an interesting tweet, or an eye-opening forum thread. Screenshot it and blog about it.
#5 Response Posts
It could be a response to a comment on your blogpost, a question on a forum, or a response to a Tweet or Facebook post. Write a response post and direct traffic back to it.
#6 Curate Content and Credit the Authors
This type of content marketing also corresponds with the link building technique known as Egobaiting, where you bait influential people in your industry to share your content.
#7 Express an Opinion
People like to hear opinions on controversial topics. The next time you discover a shocking news coverage, comment on it and include a link back to the blogpost.
#8 Share a Failure
Admitting failure and being open about it commands respect. Share how you've learnt from a grave mistake and share with others how to avoid making the same mistakes as you.
#9 Solve a Known Problem
For every problem there is a solution. If you discover an unsolved problem, do some research and solve it, then blog about it and include a link back to your blogpost.
#10 Comparison Article
Some times it's hard to make up your mind when you come across two similar-themed products. i.e. "Google Adsense or Chitika, which is better?"
#11 Promotional Article
A promotional article should be interesting and beneficial to read and should not just be written in an overly sales-sy tone. Or rather it shouldn't mention too much about the features but focus more on the benefits.
#12 Deals
Everyone loves deals. If you have an irresistible deal or promotion, include a "discount for two or more" offer and it'll likely double up the number of shares. Be sure to feature it across your various online channels e.g. blog, Facebook, Twitter, Google+, etc.
#13 Controversial Argument
It gets really interesting when one party disagrees with a hard-to-disagree-with statement. And if you can argue in an interesting and sensible way, you could gain yourself a loyal following.
#14 Topical Debate
Everything can be seen from another point of view. The question is, how are you going to debate in such a way that convinces people to look at something differently.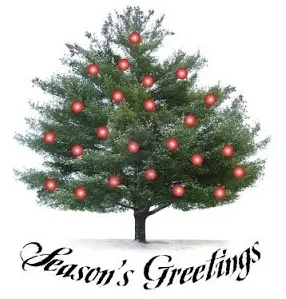 #15 Seasonal Greetings
When it's time to celebrate, celebrate! Throw in a few teasers for your upcoming chain of events to generate some excitement and anticipation for your readers.
#16 Start a Series of Articles on a Certain Topic i.e. Part 1, 2, 3…
People like to anticipate and if you're talking about a certain topic of interest. Leave it halfway at just the right point and you'll get people to anticipate what your next article is going to be and when it's going to be released.
#17 Latest News Updates
Keeping up with the latest trends not only shows you're an authority in your niche. Google also loves fresh content and may rank your blogpost on the 1st page for a trending search query.
#18 Shocking News
If you're one of the first few to discover some industry-related shocking news, cover it and engage your readers by asking for your opinions and comments.
#19 Organize an Event or a Contest
Get your attendees or participants to share the event or contest on their own blogs and social media profiles.
#20 Events Coverage
Attend a live event and blog about it, either live or after you've attended it. Share your views on the positives and negatives, what are the highlights, and how it could be improved in future.
#21 Twitter Trends Coverage
Twitter Trends i.e. #breakingnews can have many interesting tweets and comments. Find a few interesting ones and write a cover story on it.
#22 Press Releases
If your brand has upcoming product launches or any news-worthy updates to announce to the public, it will be a good to write a press release and submit it to popular press release sites such as www.businesswire.com.
#23 White Papers
A white paper is an in-depth, authoritative report written with the aim of helping readers understand a problem, solve an issue, or make a decision. – Wikipedia. Expertly-written white papers demonstrate knowledge in your niche and turns your site into a resource hub for useful information.
#24 Memorable Quotes
Create a list of meaningful and memorable quotes from influential people in your industry. Share your views on each quote and reach out to the authors and ask them to share your post.
#25 Short Stories
Facts tell, stories sell. Next time you're in the mood for some storytelling, write a short story that's in line with your purpose. Here's a good example.
#26 Humorous Content
If your content is humorous enough to trigger some laughter, people will want to spread the laughter on their social profiles. Who knows it may even go viral.
#27 Reasons Why…
Start your article with "7 Reasons Why…" to arouse curiosity and give your readers a reason to check out your article.
#28 Predictions
If you have a strong feeling about the outcome of something, it won't hurt to do a little prediction. Don't worry about being wrong. After all, if things didn't go the way you predicted they would, everyone would understand that it's just a prediction.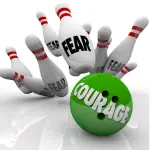 #29 Bust a Myth
Every once in awhile you'll come across a flat-out untrue myth. It's about time you bust every single one of them.
#30 Random Rants
Reserve this for only when you're totally out of ideas. A little random rant about how things are going on in your life can add a little "human" or should I say personal touch to your blog.
#31 Conduct Interviews
Identify and list the experts in your niche and schedule an email interview with them. Once you've interviewed them, post the interview up on the blog on link it back to your interviewee, thanking them for their time. You might also get a link or at least a tweet from them.
#32 User Generated Content
Suitable for review sites like TripAdvisor and Q&A sites like Yahoo! Answers. It could be a good idea to allocate a section on your website dedicated to reviews or Q&As.
#33 Market Trend Reports
Studying and gathering data and then creating an in-depth, eye-opening report on the latest market trends can help you establish yourself as an authority in your niche.
#34 Reveal Surveys Results
Conduct a survey once in awhile. Once the results are finalized, give some insights as to why the results turned out to be what they are.
#35 Product Reviews and Testimonials
Write product reviews and request for the publisher to feature your review on their company site or product. If they have an authority site, getting your testimonials and a link back to your site can be a worthy investment.
#36 Case Studies
Create a compelling case study based on your observations and backed by research. If you tackle a controversial subject, it could get really interesting.
#37 Update Your Articles
Go back and update your articles once in awhile. Sometimes, there may be too much to update that it would be better off writing a new article from scratch. Include a link from the old post to direct readers to the updated post.
Non-Written Content:
#38 Images
If you have any quality stock images, share them on popular photo sharing sites like Flickr and indicate that your image is copyrighted, however you'd allow it to be used on other sites if they credited you.
#39 Infographics
Gather enough information on a particular subject to put together an infographic. There are many types of infographics you can create- Data driven statistics, market research, how-to guide, etc.
#40 Useful Web Graphics
If you have any usable web graphics such as signup buttons, ad banner templates, web forms, etc, zip them up and share them on free graphic resource sites.
#41 WordPress Templates
If you have great WordPress templates that are free for the public to use, zip them up and share them on free WordPress templates sites.
#42 Photoshop Templates
If you have any beautifully designed photoshop templates you'd like to give away, zip them up and share them on free photoshop template sharing sites.
#43 Memes
An Internet meme is an idea, style or action which spreads, often as mimicry, from person to person via the Internet, as with imitating the concept.
#44 Mind Maps
Mind maps are great visually outlined diagrams and can demonstrate your extensive knowledge on a certain topic.
#45 Charts
A chart is a graphical representation of data, in which "the data is represented by symbols, such as bars in a bar chart, lines in a line chart, or slices in a pie chart". A chart can represent tabular numeric data, functions or some kinds of qualitative structure and provides different info. – Wikipedia.
#46 Podcasts
A podcast is a digital medium consisting of an episodic series of audio, video, PDF, or ePub files subscribed to and downloaded through web syndication or streamed online to a computer or mobile device. – Wikipedia.
#47 Webinars
Webinars are a great way to demonstrate authority on a topic and get attention from interested prospects. A webinar is an online event that is hosted by an organization/company and broadcast to a select group of individuals through their computers via the Internet. – fsco.gov.on.ca
#48 Interesting Videos
It could be a video of your cat chasing your dog or an interesting find that you had discovered in your niche. Interesting videos are share-worthy especially if they contain insightful or humorous elements.
#49 Comparison Tables
Comparison tables that are detailed and list all the important differences between two or more features are share-worthy and will attract lots of shares.
#50 Slideshows
Your slideshows should consist of visual images and diagrams and dialogues or concepts explained below the slide. Share them on popular sites like slideshare.com
And there you go, 50 content ideas for your content marketing campaigns!
There are actually many types of content that you can create for your content marketing strategy. The problem is knowing which content ticks with your audience, and which won't. If you face the same problem, you may want to check out the skyscraper technique article by Brian Dean.
At Equinet Academy, we also offer a Content Marketing Strategy Course, that will teach you how to craft and execute a sustainable content marketing plan. We also offer an array of other digital marketing courses taught in-person in Singapore or online. 
Do you have any of your own original content ideas not mentioned above, or did I already list everything?
Written By: Dylan Sun
Dylan Sun is the Founder of Equinet Academy, a SkillsFuture Singapore WSQ-Accredited Digital Marketing training organisation. Passionate in all aspects of Digital Marketing and SEO, he extends his passion to helping people implement effective digital strategies to their businesses. Follow his blog at Equinet Academy to learn more about Digital Marketing.