How to Rank on Google Without Backlinks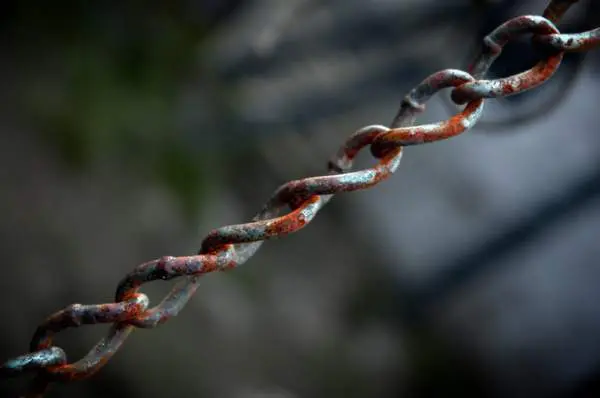 I think you will agree with me that getting backlinks is never the easiest undertaking when it comes to  Search Engine Optimisation (SEO). It has gotten even harder in recent years, as Google stepped up its policing efforts on grey hat SEO techniques such as building private blog networks.
White hat link building is time-consuming and worse, your efforts can yield no results at all. As SEO marketers, instead of just thinking about how to build more backlinks, can we instead find other ways to rank our websites better?
It's actually possible.
You can rank for a competitive keyword even without building a single backlink to your page. By following this Google guideline that is obvious but overlooked by everyone else, I managed to drive thousands of organic visits to a single page every month.
And in this post, I am going to show you what this page is, the keyword it is ranking for (local keyword!) and how you can replicate the results.
And the keyword is…
First of all, let me reveal the keyword!
"private universities singapore"
Why is it competitive ?
Tertiary education is one of the biggest and most important investment of our lifetime especially in paper-conscious Singapore. Private education providers bend their backs to get more students. Not surprisingly, advertisers abound in the search results, pushing the bid to $3.55 per click.

Needless to say, we were up against higher domain-authority dudes in the organic results, with backlinks by the truckloads they have accumulated over the years. Kaplan has DA of 44, Internations.org with DA of 71 etc.
Oh yes, I haven't mentioned our website. We are found below Wikipedia at 2nd placing; Digitalsenior.sg with the lowest domain authority among the pack. This is the page in question: http://digitalsenior.sg/private-university-in-singapore-selection-guide/ 
How we did it
Google loves quality content and they are not hush-hush about it. Our results up there is the best testament to the fact that quality content triumphs abundant backlinks.
But, easier said that done. I hate to be one of those people tells you that you have to do something but don't want to tell you how.
Let me break down the steps in which we produce the content
Step by step guide to producing quality content
Of course, it begins with identifying the keyword we would like to rank for. At 590, the search volume was decent, and it checked our first box. Next would be looking at the competition. Typically, the presence of numerous high-authority competitors in SERP is enough to discourage a SEO marketer from tackling the particular keyword, but we held our horses and went for a deeper level of analysis.
After looking through each of the results, we found out that none of those listed are meeting the needs of the users. They either provide a perspective that is too broad(talking about all universities) or that is too narrow(only talking about one university).
What I'm saying is that the research and planning work is just as important. You don't want to spend effort in trying to rank for a keyword that is impossible to surmount. Trust me, there are plenty of keywords in Singapore that are wide open for contention, you just need to search for it.
Don't rush into writing
Once we have zoned in on the keyword, it's time to get to work, right? Wait, there's more to do before we start writing.
That is to analyse the user needs. What do people specifically want to know when they search "private universities singapore" ? We can't talk to these people individually, so we did the next best thing, which is to check out the sentiments in forum. For topics of this nature, discussion is carried out in Hardwarezone, in the academic section.
We found out that people mostly ask about the top 6 private universities in spite of the fact that there are 300 of them in Singapore. We heaved a sigh of relief as we learnt that there is no need to write about all of them. We also discovered that their main concerns surrounding the choosing of these universities include matters such as recognition and tuition fees.
Next up, we embarked on our research to find the answers to all their questions, at the best we could. Luckily , our needs analysis at the forum also provided us with a lot of insights to answer these questions. That said, we still ended up combing many other resources such as Jobscentral, wikipedia in order to arrive at satisfactory solutions to meet the users' needs.
The most important Google ranking criteria
Now, we are ready to start writing. Remember, Google is all about user experience. We had huge chunks of data and information with us now, and dumping everything at our readers is the opposite of a positive user experience. It is therefore crucial to put some thought into the structure and arrange the information in a logical way that is easy to read. In our case, we segmented the article into 6 portions with each representing a factor that is important to them. Don't forget your subheadings!
Once we had the outline, writing became much easier and quicker. The end result was an article spanning 2500 over words. Lastly, we added pictures so that the article did not look like one whole boring essay.
Its time to hit publish!
In case you were wondering, we really published and did nothing with it at all. No backlinking and no promotion. We wanted to see how far could a quality piece of content take us.
What happened?
First, it began to appear on page 2, then page 1 but at the last position. It gradually moved up the rankings and eventually reached no.2 . The traffic improvement followed!
What is Google's ranking formula?
You may ask, how would Google know whether this is a quality of content, since they are not the pre-U students searching for university !?
It turns out that they have statistical ways to gauge content quality. Here are some of them:
The time spent on this page is 4minutes 52 seconds based on my Google analytics figures. Given that the average attention span of people is now at 8 seconds, 5minutes is a very decent duration. Google knows that.

Remember I said that my webpage was at the bottom of the first page's search results initially ? It stayed there for awhile before moving up.
Why did it move up ?
Well, this is another of Google's way to detect content quality.
Think about the time when you search for something.
When you click on a result and press backspace immediately(within 2 seconds), it is a signal to Google that the content is irrelevant or useless to the user. In SEO terms, it is known as pogosticking.
On the other hand, if people click on a result and they stay with it, it shows that user needs are being met. Gradually, Google weeds out the poor results and promotes the good results. All these are "voted" by the users.
And right, democracy is in effect when it comes to Google SEO as well. Not coincidentally, Google is from US, the icon of democracy. 
Do you always need to produce long form written content?
At this point, you may be wondering:
if I am a non-writer, it means I stand no chance of ranking in Google search results at all? Am I just resigned to spending money to pay for traffic?
Fret not, Google is not that biased. Written content is not the end-all-be-all. Anything that benefits users will be considered for ranking.
There are a lot of ways to do that. You can produce infographic , tables or even tools.
Take for example, this page in Digitalsenior.sg has hardly any words but generates more than 10,000 visits from Google every year: http://digitalsenior.sg/resources/nus-cap-calculator/ . It is a simple tool for people to calculate their university grades and ranks 1st for the keyword "cap calculator" .
Bottom line
If there's one thing that you take away from the article here, it is to solve needs.
Remember this. People use Google because they have a need. Through the search process, users hope to have their needs solved. If you can answer their needs, Google will reward you with so much traffic that your server can't even handle.
So many people make the mistake of assuming they know what are users' needs, and they produce content that are actually useless to users. It pays to do your homework to find out the real needs first.
Does that sound like a lot of work? Trust me, it is easier than building backlinks. And the traffic is definitely worth it.