Singapore Digital Marketing Experts Share Their Insights, Case Studies, and Examples
Having knowledge in digital marketing is the new sexy, especially here in Singapore. When someone casually asks you what you're currently doing and you say "digital marketing"… they'll likely go, "wah!", "cool!", or "nice".
Although the marketing profession has been around for a long time, digital marketing, a sub sector of marketing, has only sparked interest in a handful of Singaporean marketers in the recent years. Meaning to say, it's not something you hear everyday as compared to the likes of Events Management and Customer Service.
In Singapore, there are only a handful of experts in each digital marketing discipline. It's not easy to master and keep up to date with every discipline, especially due to the rapid changing nature of all things digital. However, at Equinet Academy, we have a range of digital marketing courses taught in-person in Singapore or online that can get you up to speed with the essential knowledge of Digital Marketing.
Some of the disciplines within Digital Marketing include:
Search Engine Optimisation
Search Engine Marketing
Social Media Marketing
Marketing Automation
Email Marketing
Mobile Marketing
Digital Advertising
Digital and Web Analytics
Content Marketing
Conversion Rate Optimisation
UX Web Design
Display Advertising
Online PR
Online Reputation Management
Pay Per Click
Video Marketing
Here, we have rounded up a handful of case studies, insights, and examples of campaigns executed by a number of digital marketing experts in Singapore.
Walter Lim – Social Media & Content Marketing Expert
What is Social Media Marketing in your own words?
Social Media Marketing is the process of using social networks like Facebook, Instagram, LinkedIn, Twitter, YouTube and others to increase brand awareness, improve community engagement, generate leads, to driving customer purchases (or other conversions). This can be achieved primarily through creating useful and entertaining content which is snackable (ie bite-sized pieces) and shareable, while building and growing your online community.
How do you think Social Media Marketing complements your overall digital strategy? Can you share successful examples and challenges faced?
I like the analogy given by Lee Odden when he compared Search Engine Optimisation (SEO), Social Media, and Content to a Peanut Butter Jelly Sandwich.
Quoting from his blog:
"People use search & social to discover content. Search engines & social platforms like content because it creates the basis for advertising opportunity.My favorite metaphor is Content = Bread, SEO = Peanut Butter, Social = Jelly. PBJ marketing."
Source: Top Rank Blog
As both a content strategist and a social media marketer, I have used all three strategies to gain traffic and generate leads for my business. Readers may be interested to know that 100% of all my business comes from inbound leads, be they from my social networks (especially LinkedIn), content on my website, referrals from friends, and attendees of my training courses.
One of my recent clients was a convenience store which wanted to improve brand awareness and engagement on their Facebook page. At the same time, they wanted to lower their total SMM budget.
Through a mixture of precise audience targeting, creation of compelling content, and delivery of the right promotional mechanics (mostly contests), we managed to substantially improve their performance in the following:
Five fold growth in fans (from 11.3 K to 54 K)
218% improvement in reactions/likes
175% increases in page reach per day
Almost four times (381%) improvements in engaged users per day
More than double (223%) improvements in post clicks per day
What is your advice for aspiring Social Media Marketers? E.g. How can one get started and stay ahead on Social Media Marketing?
Social Media Marketing is more of a lifestyle than an occupation. You need to be constantly plugged in to keep ahead of the game, and to continually learn what the experts and leaders are doing, observe the types of content, promotions and advertisements your competitors are doing on social media.
Personally, I listen to podcasts on social media marketing and digital marketing such as the Social Media Marketing podcast by Michael Stelzner, and Perpetual Traffic by DigitalMarketer. I also read books and blog posts, and attend courses and workshops to sharpen my game.
Walter Lim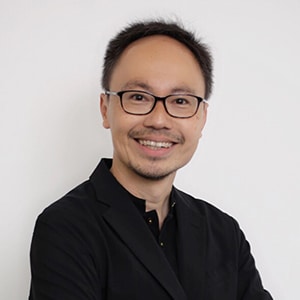 Walter Lim is the Chief Contest Strategist of Cooler Insights – a boutique content and social media marketing agency. A prolific blogger and business influencer, he loves to help businesses create, nurture and grow winning brands through storytelling, social media, and PR. Connect with Walter on LinkedIn or visit his website.
---
Bryan Choo – Content Marketing Expert
What is content marketing in your own words?
Creating value for readers by producing useful content that a brand is associated with. It can be engineered by skilled content creators to drive enormous traffic for brands.
Content now takes different forms. articles, videos and even 'influencer' postings fall under content marketing.
How do you think Content Marketing complements your overall digital strategy? Can you share successful examples and challenges faced?
Our brand is built around content. That's what we do everyday. So clients look to us to engineer their content marketing strategy.
Here are some examples of client work that went viral. We consider anything over 2,000 shares viral cause that usually means it reaches over half a million people.
1. 11 Fitspo Photographs To Bluff Everyone You're An Olympic Athlete (Sony Advert)
http://thesmartlocal.com/read/fitspo-photography
2. Paragon Christmas Surprise (Paragon Advert)
https://www.facebook.com/TheSmartLocal/videos/1227130447374737/
It's challenging when clients don't understand content marketing and try to dictate the direction.
But thankfully, most of our clients do or they understand after we explain digital marketing to them.
What is your advice for aspiring Content Marketers? E.g. How can one get started and stay ahead on Content Marketing?
Focus on creating value for the reader and the rest will follow.
To do that, you need strong ideation ability or your content won't stand out from the clutter on the Internet.
Just creating content for the sake of content will never work.
Bryan Choo
Bryan Choo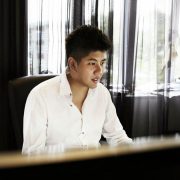 is the Managing Director at TSL Media group. Their editorial and video content network reaches over 3 million Singaporeans monthly.
---
Xuan Bin – Search Engine Marketing Expert
What is Google AdWords in your own words?
Google AdWords is a marketplace that matches, on-demand, an individual's needs to businesses that are advertising their solutions.
How do you think Google AdWords complements your overall digital strategy? Can you share successful examples and challenges faced?
Google AdWords can play a role in every digital plan and campaign. Google AdWords allows you to be present at intent-rich moments – moments when individuals like you and I are looking for answers, or products and services that will fulfill a present or future need. During those moments, what do people do? They go online and perform a search. This behaviour carries throughout the entire buying decision process and each search performed by an individual represents an opportunity for the advertiser to influence the buying decision process.
Even in situations when creative ideas are implemented offline (e.g an automotive maker advertising heavily on major newspapers for a new car launch) or over social media (e.g a paid endorsement by a celebrity ambassador sharing her experience at a slimming centre), individuals who have interacted with these advertisements are likely to perform an online search to understand more about the product or service that is being offered.
In my course of work, I have ran paid social campaigns with the aim of increasing my company's brand awareness. Having a supporting Google AdWords campaign bidding on brand-associated keywords meant that my prospects could find my website and our products and services easier. Running both Paid Social and Google AdWords campaigns in tandem, we found that search volume and clicks on our Google AdWords keywords and ads increased by three-fold over a period of 3 months.
A common challenge I hear from advertisers who have tried out Google AdWords is that they are paying high costs to advertise but getting low returns. Some have set up the right tracking mechanisms to determine their returns on investment, while some are doing this blindly. And while it is true in some cases that keywords relating to the advertiser's products and services are more competitive than others to bid on, by first acquiring and then applying the right knowledge, an advertiser can devise ways to mitigate rising costs to ensure that they are getting more in return than what they're spending with Google.
What is your advice for aspiring Google AdWords Enthusiast? E.g. How can one get started and stay ahead on Google AdWords?
The best way to get into the game is to start reading the Google AdWords study guides and challenge yourself to get the qualifications! Google has made it easy for everyone to be a qualified individual by making it free for all (it used to cost USD80 when I first started!). Attaining the qualifications will help you gain a solid foundation, but nothing beats real life practice, and learning from the first hand experience from the professionals through attending a course, or keeping yourself updated through respectable online publications like Search Engine Land and Search Engine Watch, to name a few.
Lin Xuanbin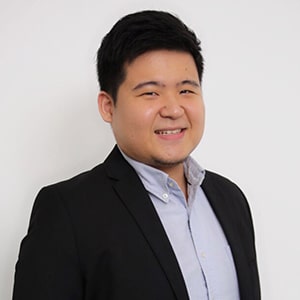 Specialising in Paid Search and Online Lead Generation, Xuanbin's digital marketing career has spanned MNCs, private companies and government agencies across Recruitment, IT, Media, and International Trade industries.
During his stints in award-winning global media agencies, Xuanbin planned and strategised digital marketing campaigns over the Asia Pacific region for some of the world's largest companies. Some of which included Hotels.com, SAP, MINI, Laneige and SPRING Singapore.
Having been on both brand and agency sides, Xuanbin strongly believes in empowering brand marketers with a deeper understanding of the digital marketing landscape to achieve better alignment with their agencies; therein maximising the potential of their partnership and digital marketing performance.
---
Wayne Tay – Facebook Marketing Expert
What is Facebook Marketing in your own words?
It's part of social media marketing. It's THE largest social media platform in the West.
How do you think Facebook Marketing complements your overall digital strategy? Can you share successful examples and challenges faced?
Customers consume content from myriad of different channels – social, email, mobile app, search. Facebook is definitely one of the important advertising medium in the overall digital media strategy. Google and Facebook together accounted for 20% of global advertising spend across all media in 2016.
One of the challenges we have is to quickly grow the subscribers for our content hub. As the website's primary purposes is to publish news, users will have higher tendencies to bounce especially from a referral source.
To overcome this challenge, we leverage on Facebook Lead Ad to re-target users for sign up who visited the website or read posted article on the Facebook, this gave the user a consistent and holistic experience to sign up within the ecosystem without any drop-off to another landing page – in a short span of 1 month, we garnered from zero to 6500 email subscribers.
How do you think Facebook Marketing complements your overall digital strategy? Can you share successful examples and challenges faced?
Be a platform specialist. Test it, Learn it, Master it. Facebook newsroom gives you the latest news about what's next for Facebook.
What is your advice for aspiring Facebook Marketers? E.g. How can one get started and stay ahead on Facebook Marketing?
Be a platform specialist. Test it, Learn it, Master it. Facebook newsroom gives you the latest news about what's next for Facebook.
Wayne Tay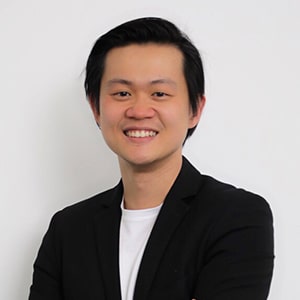 It's common for professionals to brand themselves as a subject matter expert with the vast experience they have, accolades they won, and various positions they held.
However, Wayne is not your usual marketer, he hardly believes that anyone can be a "digital expert" (long enough) without constant learning because the world is moving at the speed of light in digitalization.
Instead of considering himself as a "know-it-all" expert, he's a "learn-it-all" growth-hacking marketer and trainer. As a regional marketer, he has accelerated the growth of (B2B and B2C) digital marketing and revenues in both local and overseas markets within Asia Pacific.
He is also award-winning marketer; his drive for excellence has led him to various opportunities, winning multiple marketing awards over the decade.
You can connect with Wayne Tay via his LinkedIn profile.
---
Ted Chong – Search Engine Optimisation Expert
What is Search Engine Marketing (SEO/AdWords Search) in your own words?
Non-interruptive pull marketing. The beauty of search as opposed to other forms of marketing including social is that it appears infront of people when they need it most. It gives them what they want at a time they want it. Ultimately it cultivates a positive brand image without the company coming across as needy. On the other hand, push marketing is intrusive as it shuffs advertisements infront of people. If not done properly, it can leave a bad taste in people's mouth.
How do you think Search Engine Marketing complements your overall digital strategy? Can you share successful examples and challenges faced?
No strategies should be done in silo, and it should fit into the overall strategy for the company. Search engine marketing is a lead generation tool whereas content marketing is a long term brand-building tool. Email and social media marketing are great for nurturing prospects and customers into advocates. For a successful digital campaign, none of them should be excluded. Likewise, the message across all channels should be consistent and sing the same tone. For example, if a company prides itself as a solution providing fast response time, all forms of marketing ought to be shouting that message so that it sinks into the customer.
Icecube.asia is a success case study. SEO brings in most of our leads.
The challenge with search is that it is capped. It is capped by the search volume of that keyword. Worse, if you are marketing a product that no one searches for such as 'tongue brush' , then you can't even tap on search engine marketing. Thats why you have Facebook.
What is your advice for aspiring Search Engine Marketers? E.g. How can one get started and stay ahead on Search Engine Marketing?
People always think they have to chase after the next big thing. You can never keep up with Google's changes by the way. I think good old marketing is underrated. Instead, to get started, work on the foundation. Learn why do people buy, provide what they want and Google will reward you.
Ted Chong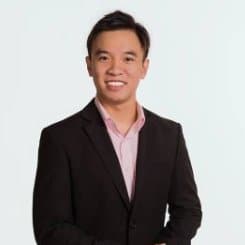 Ice Cube Marketing Consultancy helps businesses in both Singapore and Malaysia improve their sales through data-driven online marketing campaigns that are cost-effective and ROI-focused.
Services includes that of SEO, PPC, content marketing and conversion optimization.
---
Marcus Ho – Social Media Marketing Expert
What is Social Media Marketing in your own words?
You're probably goiing to expect a very complicated and long answer. But I'll do the job of simplifying it for you. In short social media marketing is about building profitable relatonships with your customers.
How do you think Social Media Marketing complements your overall digital strategy? Can you share successful examples and challenges faced?
Today, social media marketing is perceived as a piece of the whole digital strategy puzzle. It is no longer ignored by any marketer. Everyone wakes up with their smartphone no further than one arm's length away from their bed. The first thing they do after checking their e-mail is probably to open up one of the social media apps. And you probably already know that.
As for successful examples to share, there are quite a few stories I'd be happy to share. But the one story that holds a big place in my heart is the story of my very business — Techzone.
It was started in 2008, as an e-commerce store selling tech accessories; iPhone caes, Macbook covers, etc.
I was very young when I started the business, so the naive 20-year-old version of me went to IT show to distribute flyers. Much to my shock and dismay, most people were dumping them right before me!
But that was when I realised that I needed to take full advantage of digital marketing…and more specifically social media.
Back then, Facebook was just starting to get popular (this was circa 2008/9). I did many things — Created a Facebook Group (there weren o Facebook Pages), ran ads with my own savings, etc.
To cut the long story short — 18 months after, with a lot of hard work, sleepless nights, trial and error, Techzone went from a few thousand bucks in revenue to $600,000/year.
It was a decent business for anyone in their young 20s.
That was how I learned about social media marketing. The entire business was built on driving sales from social media. And finally, the company had a successful exit.
Marcus Ho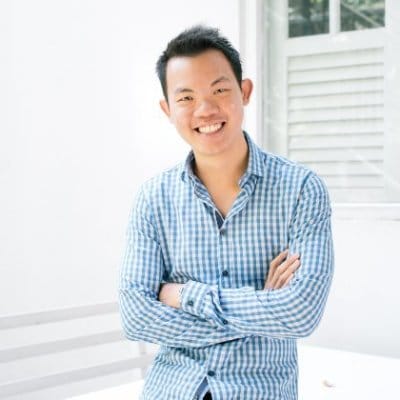 LEADERSHIP AND EXECUTION
• Author of 2 bestselling books on digital marketing and social media
• Co-founded SocialMetric, a digital agency and been growing it for the last 5 years with offices in Singapore, Bangkok, Jakarta, Manila and Australia
• Founded and grew Techzone.SG to be one of Singapore's largest e-commerce platform for consumers to purchase tech products and accessories
M&A
• 2 successful exits. SocialMetric, my digital agency was exited in 2015 to New Union Holdings.
• Techzone.SG, my e-commerce platform was purchased in 2011 by a PE fund. It is now combined with a bigger e-commerce group.
• Private investments in emerging businesses
DIGITAL MARKETING
• 9 years of running digital marketing strategies and campaigns for clients such as Qatar Airways, 3M, Fuji Xerox, NTUC, Great Eastern, Tokio Marine
• Built key case studies such as:
• $1.1mil of ticket sales in less than 48 hours for Qatar Airways
• Grew 350% increase in lead flow for ERCI and 78% reduced cost per lead acquisition
• Built thought leadership and improved brand sentiment for 3M
---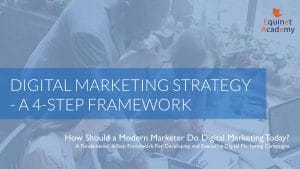 Get Your Free Copy of the 4-Step Digital Marketing Strategy Framework Ebook
Written By: Dylan Sun
Dylan Sun is the Founder of Equinet Academy, a SkillsFuture Singapore WSQ-Accredited Digital Marketing training organisation. Passionate in all aspects of Digital Marketing and SEO, he extends his passion to helping people implement effective digital strategies to their businesses. Follow his blog at Equinet Academy to learn more about Digital Marketing.