Facebook Live: A Step-by-Step Guide to Grow Your Business
In today's crowded social media scene, many businesses and individuals have struggled to stand out and reach their target audiences. However, a number of the aforementioned groups have found a great way to do just that – livestreaming.
Livestreaming has blown up in popularity with the total number of hours watched on major streaming platforms growing 99% from 2019 to 2020. A well-known platform that has seen an increase in engagement thanks to livestreaming is Meta's Facebook. Facebook Live is so popular that one in every five videos on Facebook is live.
Facebook Live has become a powerful marketing tool and its fairly simple interface allows just about any business to take advantage of it. Let's dive deeper into this fascinating vehicle for promotion.
What is Facebook Live?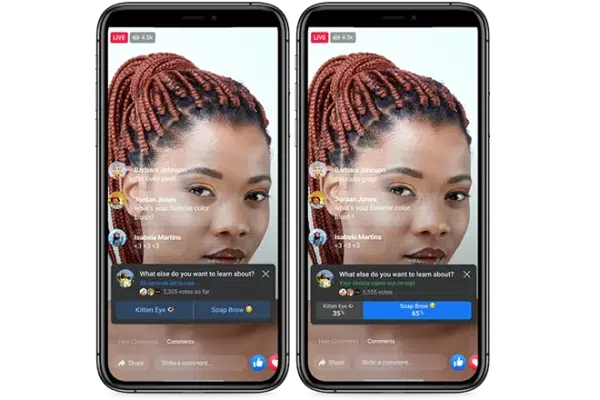 Facebook Live was introduced in 2016 and allows Facebook users to broadcast videos in real-time on personal or brand pages. It's not one way either – viewers are able to interact during the stream by reacting, sharing, or commenting. As such, Facebook Live has become a valuable way for businesses to showcase their products or services, while also building relationships with their intended audience.If you are new to the popular social network's live feature and would like to further understand how to use it, this step-by-step guide is a perfect starting point.
Why should you use Facebook Live?
1.   It Sells
Facebook Live is a vital inbound marketing tool because it allows you to entertain, educate, and explain. Most importantly, it enables you to sell your products directly to thousands of customers at the same time. Facebook Live will even encourage viewers to visit your website or online store through featured links.
Before you begin your stream, you will be allowed to add one or more featured links. Facebook will then prominently feature your link during the stream to every viewer for 15 seconds – all you have to do is simply click the 'show' option.
2.   Reach existing and future customers
The 'in the moment' attribute of live videos makes them a very compelling way to connect with your audience, regardless of the stage of the marketing funnel they are in.
Facebook Live's front row feature will highlight your most active viewers during your video. Giving your most loyal viewers special attention during your live videos will help to maintain good relations with your existing customers. More so, you can extend your reach to attract future customers by using Live in Stories to share your live event on the main Facebook platform and Instagram stories.
3.   Builds trust and relationship
Live videos portray authenticity and thus generate goodwill for your business among customers and followers.
As they are happening in real time, this creates a sense of urgency in people's minds to participate immediately. Facebook Live provides interactive tools with which you can actively keep your audience engaged while your video is streaming. Live polls allow you to receive useful feedback from your audience.
Also, when hosting events, you can use the Live With feature to invite guests to feature themselves in your broadcast. This adds to the originality of the experience, especially when your customers get to share the virtual podium with you.
4.   Live videos are prioritised by social media platforms
The importance of live videos is underscored by the fact that social media platforms are currently prioritising the development of streaming features on their apps.
Essentially, that means Facebook wants your live session to go as successful as you do, and they will do their best to aid you in your efforts. When you go live, Facebook will alert your followers instantly to join your live. Furthermore, you can transform live events into evergreen content when you share the recording after the broadcast is over.
With video streaming generating a whopping $71 billion in revenue in 2021, it is no surprise that social media platforms want streaming on their platform to be a success. Businesses should take advantage of this as well.
How to set up Facebook Live
Thanks to its simple interface, starting a live video on Facebook is not a stressful one. You can go live on Facebook with your mobile phone in two ways;
From the Facebook app
From the creator studio app
 From the Facebook App:
Navigate to the Page, group, profile, or event where you want to publish your live stream.
Tap the Live button at the bottom of the post composer.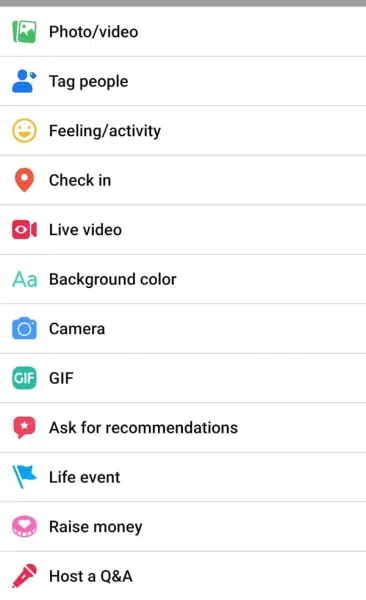 Add a description to your video. (This is where you can tag friends/collaborators, check in to a location, and add a feeling or activity.)
Tap Start Live Video.
Tap Finish when you want to end your broadcast.
Using the Creator Studio app:
On the Home or Posts tab, click the compose icon in the top right corner.
Select the option for Live post.
Write a description. (This is where you can tag friends, collaborators, or your location.
Tap Start Live Video to begin the live broadcast.
Tap Finish to end the Livestream.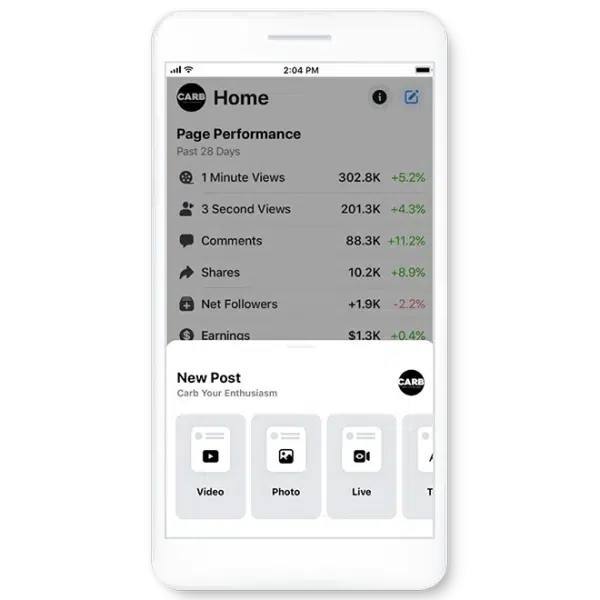 If this is your first time going live, don't worry — you can test your broadcast before having people join the live. Facebook allows you to get a glimpse of what your live video looks like so that you can be sure that everything is okay before it gets broadcasted to your audience.
In order to do that, select who should view your live video under "Select Privacy." Click on "Only Me." You can cross-check the lighting, sound, and other factors that are necessary for a good and well-produced livestream.
Examples of Winning Facebook Live Users
1.   Lian Huat Seafood
Lian Huat Seafood is a wholesale company that supplies wet market stalls and restaurants with wide and different varieties of seafood. They started utilising Facebook Live to reach the general public, creating a larger audience and customer base for their business.
Their Live videos have been well received by their Facebook community, which has tremendously increased their reach and sales. The owner of Lian Huat Seafood, Max Kee, streams directly from the Jurong fishery port, giving them significant proof of authenticity and quality of product.
Each of their Live streams receives an estimated reach of 10,000 – 50,000 views and, additionally, sells about 400 –500 boxes of seafood.
You might be wondering how he could achieve such conversions using Facebook Live. It's simple: quality, authenticity, and entertainment.  By streaming directly from the fishery port, he ensures that the audience can see the quality of what he sells, slowly convincing them to make a purchase.
While he does focus on his products, the live streams are also highly entertaining and engaging. He is lively and enthusiastic on camera and engages with the audience frequently. As such, his viewers are always eager to join so that they can be one of the few successful bidders.
2.   U Fresh Deals Marketplace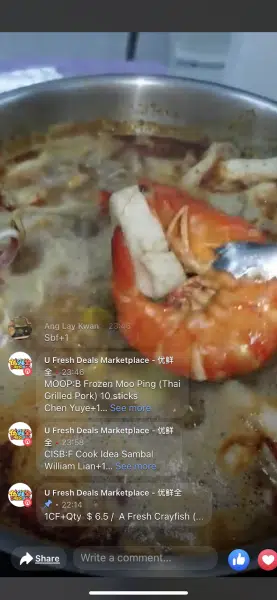 U Fresh is another seafood brand that has successfully utilised Facebook Live to their advantage. Aside from showing the fresh seafood online, similarly to what Lian Huat does, the owner of U Fresh shows how to make different delicacies with the seafood you can purchase from them.
This is also a perfect example of how to utilise Facebook live to demonstrate how your products can meet the needs of your audience.The owner of this brand also comes up with engaging content in his live videos to keep interaction with their viewers intact. After seeing a dish they can create with the seafood, comments start flooding in — all for orders of their seafood.
3.   Misshopper Boutique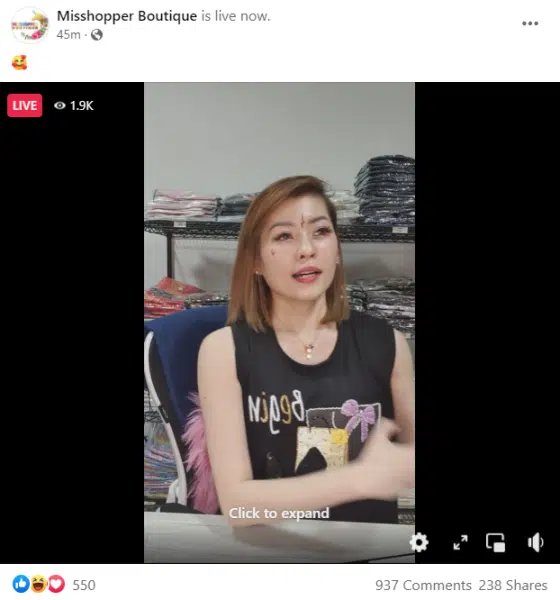 Line Yo, also known as "Singapore's Favorite Ah Lian," became famous when she posted a video of herself modelling her clothes that went viral. Line used humour to engage with her audience with a video of her showing the pros of a black 'hook' t-shirt that she was selling. In that video, she shared her idea of using little holes in the top to hook essential items like umbrellas, EZlink cards, among other things. This video went viral with over a million views.
With her strong online community of 150,000, she has gone beyond advertising her fashion and beauty wares; she now also comments on recent news and trends as a further way to entertain her audience.
Tips for Using Facebook Live
Understandably, you may want to give Facebook live a go now. However, before you get started, here are five simple tips to keep in mind before starting your live.
1.   Decide a Location for your broadcast.
Provide your viewers with a captivating backdrop to watch as you broadcast. Your business, your office, or a backdrop event could be the source. To ensure that your audience can see and hear you well, ensure the area is well-lit and quiet.
Before streaming, Facebook advises having a solid Wi-Fi signal or a 4G connection. You can utilise resources like speedtest.net or the iPhone or Android speed test app to check the speed of your internet connection.
Streams that lag or cut out frequently could appear unprofessional or poorly made, often causing users to click off and close the stream.
2.   Make a call to action and talking points.
One of the most important things to do before you go live is determining the goal of your broadcast. You can give viewers an inside peek at the process, display brand-new goods, make an announcement, or hold a Q & A session.
Whatever you choose to concentrate on, make a list of the subjects you want to discuss and possible audience members' questions so that you are not under time constraints to come up with answers as you go.
Additionally, it is vital to have a call-to-action for your viewers when your broadcast comes to an end. This could be registering on your website, purchasing your product, or visiting your website. This small action can help boost your leads or conversions while also building up a solid audience base.
3.   Give your Live Broadcast a Title
The camera starts recording the second you tap the Facebook Live button. You'll notice that there is a place at the bottom to describe your live. Share information about what you're going to do during the livestream so that anyone who watches it later or sees it in their news feed will know what to expect.
To add extra context to your broadcast, cite any individuals or pages that are a part of it.
4.   Engage with the audience
It is crucial to introduce yourself to make your audience feel like they are a part of your broadcast; you need to nudge viewers to engage with you on Facebook Live as it only displays the total number of viewers but not their identities.
Introducing yourself by asking, "Where are you viewing us from today?" Along with their comments are the commentators' names, which you can see. Introduce everyone by name and tell your audience where they are.
 5.   Keep Timing in Mind
Facebook advises streaming for at least ten minutes, while the maximum duration of Facebook Live is four hours.
People are more likely to catch your broadcast in their news feeds and perhaps share it with their friends the longer you live. Keep a timer or a smartphone with a stopwatch app close by to keep track of the time to fully take advantage of your stream.
6.   Remind your audience of the situation
During your show, viewers will come and go swiftly, and they might not notice your Facebook Live title. Constantly keep your audience informed of what is occurring during your broadcast.
Additionally, make sure to stop every so often to welcome newcomers. Share where you're broadcasting from, identify yourself and any guests you're with, and explain why you're doing a livestream.
7.   Plan and advertise your Facebook Live event.
Facebook will save your broadcast to the video tab of your Facebook page. To make it simple for your viewers to find your Facebook Live broadcasts, you can make a video playlist. After the broadcast, please share a link to the video tab on your Facebook page or the specific video to promote it.
8.   Keep It Simple
Your Facebook Live broadcasts have the potential to be more casual and unpolished than your formal marketing materials. It's more important to keep things authentic than perfect. In other words, your objectives are to use your personality, highlight what makes your brand and corporate culture unique, and establish a more personal connection with your audience. Anything at all that feels like advertising should be avoided.
Whenever you're going Live, try to unwind. Imagine that you are interacting with friends. Smile. Your audience will find it simpler to relate to you on a person-to-person basis instead of a business basis when you are at ease and ease yourself.
Conclusion
As you've learned from this article, Facebook Live has the ability to maintain your social media presence and grow your audience organically, while also potentially boosting sales.
Consumers are taking advantage of online shopping and this demand for live social video will only continue to grow. Therefore, live broadcasts should become a component of a comprehensive and all-encompassing social media plan.
If you want to learn more about the power of social media, we host a wide range of digital marketing courses, including Social Media Marketing, here in Singapore.
We also hold a Certified Digital Marketing Strategist (CDMS) Programme which covers the following six modules:
The completion of these modules will lead the learners to attain a Certified Digital Marketing Strategist Certificate. All of these courses are WSQ accredited and available for up to 70% subsidy.