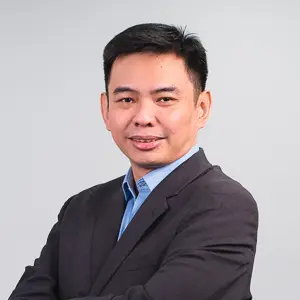 With more than 45 marketing effectiveness awards won in the last 6 years, Kelvin is one of the most awarded marketers in Singapore for digital effectiveness. These awards include work done for brands like Scoot, Audi, Qantas, Deliveroo, Klook, Canon, and Wine Connection. Back in 2013, Kelvin and the agency he founded (INEO) was also responsible for the first airline Facebook business success case study for Scoot, back when brands were still using social for engagement and not sales.
After his agency was acquired by Publicis in 2014, Kelvin served in a senior management capacity at various digital performance agencies where he also continued his passion for training by delivering bespoke digital training programs and creating digital strategy playbooks for corporations like Manulife, AXA, Motul, F&N and Scoot. He also served as an adjunct lecturer at Temasek Polytechnic, creating and delivering modules on Social Media Strategy for both full-time students and adult learners.
A hands-on practitioner with real-client experience and case studies, Kelvin is able to inject his experiences into his lessons to make the sessions more relatable. Kelvin is also ACLP (Advanced Certificate in Learning and Performance) certified with the Institute of Adult Learning.
Courses Kelvin Facilitates:
Learn Digital Marketing From The Best
Get yourself certified, apply actionable digital marketing strategies at work and see results.