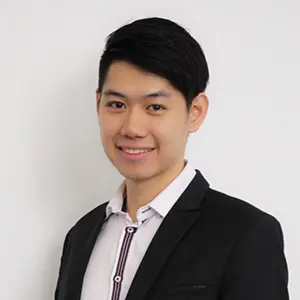 Dylan is the Founder and Director of Training of Equinet Academy.
Throughout his career as a Search Marketing Specialist, he audited over a thousand SEO/SEM campaigns, conducted SEO classes for over 3000+ trainees, and provided consultancy to dozens of Small Medium Enterprises, Global Brands, Academic Institutions, and Government Organisations across the Infocomms, Travel, Hotel, Retail, eCommerce and B2B & B2C industries. Some of his clients include DHL, Fuji Xerox Asia Pacific, Microsoft, Emmerson, Singhealth, and Singtel.
During his previous role as a Search Marketing Consultant, he facilitated the SEO site revamp and migration for SingHealth (Singapore's largest academic medical centre) HealthXchange web portal, a content hub for trusted health tips tailored for Asia, while successfully maintaining the web portal's search engine ranking positions on Google. Traffic volume increased by over 100% within a year after the successful revamp. He currently manages digital marketing campaigns for several companies in Asia, all consistently generating online leads and observing stable profit growth.
Dylan is also a certified adult educator with the WSQ Advanced Certificate in Training and Assessment (ACTA) and certified curriculum developer with the WSQ Diploma in Adult and Continuing Education (DACE), awarded by the Institute of Adult Learning (IAL), previously an institute under SkillsFuture Singapore (Formerly WDA) and now an autonomous institute within the Singapore University of Social Sciences (SUSS).
He is a dedicated trainer and curriculum developer who prides himself in delivering quality training to ensure learners take away applicable knowledge and skills they can immediately put to action.
"Attending Equinet's SEO class has changed my life. I attended Dylan's class nearly 2 years back, at the time I was still in my signage business struggling to promote my website. He showed me a detailed step-by-step guide on the process of marketing my website, not only useful for SEO but also inspired me. With the knowledge acquired, it helped me get a job in a digital agency and I even started an Integrated Marketing Agency with my boss. Thank you Mr Dylan, the SEO class had being the trigger point of my career advancement."
Austin Gu
"Dylan conducted an in-house SEO training for our team in 2016 when we were revamping our website. We're still reaping benefits from his training today – our 301 redirect was successfully executed and our organic traffic continues to grow monthly. Highly recommend him as a trainer and consultant."
Ina Jasni, SingHealth
"The best endorsement of Dylan's competency is Equinet Academy consistent ability to rank in the top 3 of Google search engine for the relevant keywords. In addition, Dylan's passion for SEO grows on the class. Another reason why Equinet Academy SEO Course is value for money is the free consultation that he provides during breaks. Students who prefer a more personal and private session could often be seen seeking his advice and expertise during lunch breaks and after classes. He would take every student seriously and approach each issue patiently and objectively. It is evident that Dylan is committed to ensure that his students understand and grasp the concepts that are being taught."
Alison Liew
"I have greatly benefited from Equinet Academy's SEO/SEM training. Dylan has very strong technical knowledge and comprehensive training content, is passionate about the topic and is very committed to ensuring that the students understand and apply the concepts taught. I am now able to make better business decisions for our digital marketing strategy and investment. Will definitely recommend fellow industry professionals to participate in Equinet Academy's courses."
Joan Tan
Courses Dylan Facilitates:
Articles Written by Dylan:
Learn Digital Marketing From The Best
Get yourself certified, apply actionable digital marketing strategies at work and see results.