Conversion Rate Optimisation Course Registration
Complete the required fields with trainee's details and submit the course registration form. Upon submitting the registration form and making payment, your seat will be reserved and we will contact you for confirmation.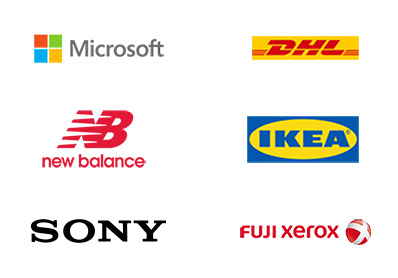 "There was a good mix of theory and hands-on activites, as well as tips and tools to help with CRO."
Mandy Kho, Schneider Electric
"The CRO course from Equinet is a great course that goes hand-in-hand with other courses such as Ad Words and SEO Optimisation. I'm an entrepreneur that manages several websites for service based products. The CRO information is essential for me and for my businesses."
Lindley
"The learning pace of the class was just nice and easy to understand. Shaun was also helpful and able to clarify my questions clearly."
Brian Tan Zhixiang
Companies Who Have Attended Our Courses
We train industry-leading organisations how to excel in Digital Marketing.
Be assured of the highest quality standards of training delivered in the classroom.