3x Increase in Google Traffic After Implementing SEO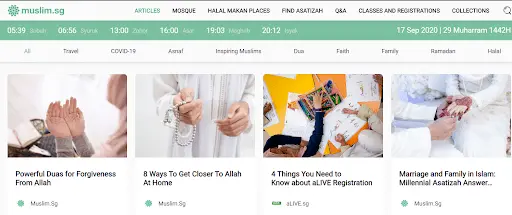 BACKGROUND
Muslim.sg is an independent online Islamic community in Singapore that caters to providing a safe space with reliable religious knowledge and information. The mission is to provide Singaporeans with contextualized Islamic content that they have easy access to.
CHALLENGES FACED
When locals google information on Islam, they are more likely to stumble upon foreign Islamic websites due to their high organic search engine rankings.
Often, these foreign websites provide religious information which is different from the context in Singapore.
To outperform their competition, SEO strategies had to be applied. Muslim.sg's challenges included coming up with a content calendar, churning out articles and integrating the website and social media platforms.
Due to the digital marketing skill gaps from the marketing team, Alia, the head of content of Muslim.sg who attended our SEO course, took the lead.
OBJECTIVES
Increase website traffic.
Generate more brand awareness.
Position Muslim.sg as the authority instead of foreign Islamic websites.
To rank on the 1st page of Google for popular organic search keywords.
SEO CAMPAIGN
Alia, the Digital Marketing Strategist for Muslim.sg used the SEO templates provided in the SEO course resource library as part of the value-added resources provided with the SEO course, to increase the ranking positions of keywords and the overall online visibility of the brand. The strategy for the SEO campaign was to:
Target longer tail keywords.
Create content that will rank on Google and get shared on social media on a regular basis
Get quality backlinks.
Create more internal links within the website.
Muslim.sg targeted long tail keywords by catering to what people were searching for during the circuit breaker. They were able to pick up on the search trends by doing keyword research. The Google Keyword Planner was helpful to map out the keywords to create and to rank for those pages.
For instance, during the pandemic, the mosques were closed. A lot of Muslims in Singapore were googling how to pray at home. Muslim.sg capitalized on this trend by publishing an article on a step by step guide to praying at home.
Related guide: How to Conduct Keyword Research for SEO in 4 Steps
The old website of Muslim.sg was performing poorly and lacked backlinks.
When they moved over to the new website, they brought over some old content but had to start from scratch as there were no redirects.
Since the website was new, the URL did not contain their target keywords and each page lacked a meta description.
The content management system had to be revamped to include keywords in the URL due to a technical issue which did not allow for the new website to have meta descriptions on the URL to have keywords. Elements within the page optimized include the:
Meta Title
Meta Description
URL
Content body
Related guide: On-page SEO keyword optimization cheatsheet
Various link building strategies were performed through integrating social media marketing and content marketing efforts. Muslim.sg had also personally reached out to several website partners, requesting backlinks to their mobile app and website.
Related guide: How to Create SEO Backlinks in 4 Steps
During the pandemic, one of their YouTube videos on how to celebrate Hari Raya during quarantine went viral and gained more than a million views within a span of a few months.
It contained the 6 STEPPS to virality, which includes factors such as social currency, triggers, and emotion. It was also shared by the Malaysian Health Minister.
Due to the popularity of the video, Muslim.sg gained a lot of weblinks on news outlets. They also did a blogpost on the viral video which was a text version repurposed from the video: https://muslim.sg/videos/jauh-di-mata-dekat-di-hati-muslim-sg-hari-raya-2020
During this period, Muslim.sg had also contributed to Wikipedia by posting links on Facebook and infographics on Instagram for certain articles. A lot of Wikipedia pages used their infographics which helped the website get over 50 backlinks from social media presence.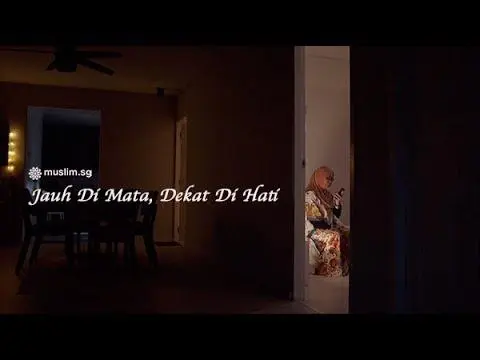 RESULTS
The results included a significant amount of traffic since May of 2020. There was an increased number of google searches for Muslim.sg which coincides with when the video went viral.
Though speculative, increases in brand searches may help to boost rankings for non-branded search queries.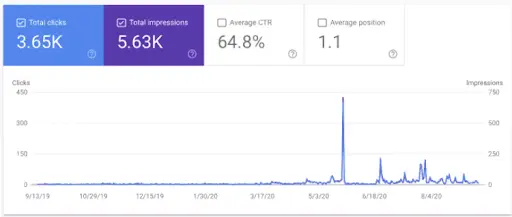 Performing keyword research every day using Google Keyword Planner and premium Ubersuggest helped Alia and her team to optimize their website to rank for authoritative keywords not only in Singapore, but also in the United States and UK.
Some of the longtail keywords Muslim.sg had ranked on the first page of Google include:
Dua for anxiety and fear
Dua for anxiety
Islam love quotee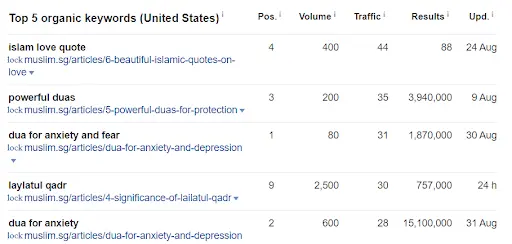 As seen above, some of the keywords cross over 2500 searches as of 18th September 2020.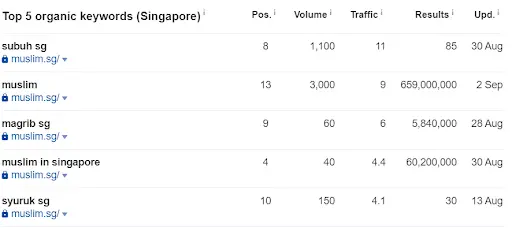 Alia documented the website's growth on her LinkedIn. As seen below, the website has gained steady traffic since May of 2020.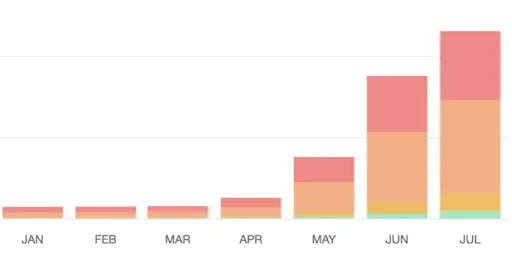 Moving forward, Muslim.sg hopes to continue growing their site and to eventually become the authority for Islamic religious content in Singapore.
Source: Alia Abdullah, Digital Marketing Specialist and Content head of Muslim.sg, who attended Equinet Academy's Search Engine Optimization course.
Learn Digital Marketing From The Best
Get yourself certified, apply actionable digital marketing strategies at work and see results.