COMPANIES WHO HAVE ATTENDED OUR COURSES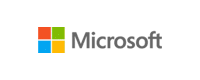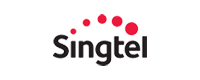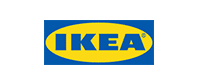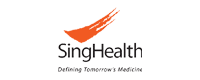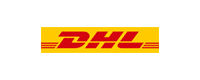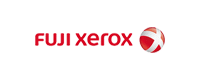 1 free refresher seat within 1 year after the course
Seats are non-participatory. Participatory seats are subject to availability.
Up to 3 complimentary followup sessions and after-training support
Access to mentor via short live group consultations (clinic sessions), email, and forum support
LIFETIME COURSE MEMBERSHIP ACCESS
Gain lifetime access to up-to-date online resources for the course attended
Access up-to-date course slides, guides, and actionable templates via the learning portal
TARGET AUDIENCE
Marketing Executives, Marketing Managers, Content Marketing Strategists, and individuals who wish to:
Understand how email marketing can be integrated into existing marketing strategies to achieve marketing objectives
Develop and launch effective email marketing campaigns to boost sales, customer engagement, and nurture customer relationships
CERTIFICATION
A Certification of Completion will be issued upon achieving at least 75% attendance for the course.
PRE-REQUISITES
Basic computer knowledge. Each participant will be provided a windows laptop for the duration of the course. Participants may however opt to bring their own laptops.
Introduction to Email Marketing, Lead Nurturing and Marketing Automation
Instructor-led | Mode of Delivery (Lecture)
▷ The Art and Science of E-mail Marketing
▷ The Power of Email Marketing and its Role in a Digital Marketing Strategy
▷ Email as a Customer Retention Tool
▷ Data-driven Analysis
▷ Personalisation and Segmentation
Phase 1: Define Customer Personas and Objectives
Instructor-led | Mode of Delivery (Lecture, Group Discussion, Group Presentation)
▷ Defining your email marketing objectives
▷ Defining your Customer Segments & Personas
▷ Understanding Customer Lifecycle Marketing in Relation to Email Marketing

Phase 2: Nurture and Segment Leads
Instructor-led | Mode of Delivery (Lecture, Group Project Work, Group Discussion, Group Presentation, Brainstorming, Drill and Practice, Demonstration and Modelling)
▷ What is Lead Nurturing?
▷ Developing a Lead Nurturing Strategy
▷ Lead Nurturing Workflow example
▷ 6 types of emails for Email Marketing

Phase 3: Planning and Design
Instructor-led | Mode of Delivery (Lecture, Group Project Work, Brainstorming, Demonstration and Modelling, Drill and Practice, Case Study)
▷ Create a Landing Page to capture Leads
▷ Understand the architecture of an e-mail
▷ Email Marketing best practices
▷ Developing your first email campaign

Phase 4: Acquire Customer Data
Instructor-led | Mode of Delivery (Lecture, Group Project Work, Demonstration and Modelling, Case Study)
▷ Personal Data Protection Act (PDPA) Guidelines
▷ General Data Protection Regulation (GDPR) Guidelines
▷ Identifying and Acquiring Sales and Marketing Information for Marketing Purposes
▷ How do you collect the data
▷ Lead Acquisition and Segmentation Process
Phase 5: Processing Customer Data
Instructor-led | Mode of Delivery (Lecture, Demonstration and Modelling, Case Study)
▷ What is email list cleaning and why it is important
▷ Understanding email Spam Filters
▷ E-mail deliverability best practices
▷ How to reduce email bounces

Phase 6: Analyze Data and Optimize Campaigns
Instructor-led | Mode of Delivery (Lecture, Demonstration and Modelling, Case Study)
▷ Why you should analyze your email marketing data
▷ Essential email marketing metrics every marketers should track and optimize

In this email marketing course, you will learn:
By the end of the class, trainees will be able to :
ENJOY COMPLIMENTARY REFRESHER COURSE
Re-attend the course, free of charge. Up to 1 complimentary refresher for up to 1 year after the last date of the course attended.*
*Refresher seats are specially allocated for refresher trainees and are non-participative. Refresher trainees may opt to take up participative seats subject to availability.
ACCESS POST-TRAINING SUPPORT
The post-training support programme is available to past trainees who have successfully completed the course. It serves as a consultation to address any hurdles faced while implementing the strategies and tactics shared during the course on real world campaigns. Contact your course trainer directly via email.
GET HANDS-ON
Retain knowledge better through practice and feedback. We apply instructional design methodologies such as Gagne's 9 Events of Instruction to enhance your learning and retention.
COMPREHENSIVE AND STRUCTURED CURRICULUM
Course modules are designed to build on the foundations, gradually leading up to the main course, and finally reinforcing the concepts learned through practice and feedback.
CURRICULUM AND COURSEWARE ARE UP-TO-DATE
Our curriculum developers who are in charged of keeping the curriculum and courseware up to date are active practitioners and experts in their respective fields.
REALISTIC, REAL-WORLD PRACTICAL SETTING
Shorten your learning curve through real-world case studies and practical examples.
EXPERIENCE MODERN TRAINING FACILITIES
Our training rooms are equipped with laptops, 500mbps internet connection, hexagon-shaped cluster seating, and comfortable swivelling chairs, providing you a cozy yet conducive learning environment.
DEVELOPED AND DELIVERED BY INDUSTRY EXPERTS
Our team of digital marketers are passionate individuals dedicated to imparting their years of knowledge and experience to our learners.
GAIN LIFE-TIME ACCESS TO COURSE MATERIALS
Worried your course materials accessed a year ago have become outdated? Fret not, signing up for this course gains you life-time access to the course materials via our learning management system.
TAKEAWAY ACTIONABLE STRATEGIES
Takeaway actionable strategies, frameworks, and processes you can implement to new or existing campaigns.
Course Duration:
2 Day (9am – 6pm)
Course Schedules:
Our course is currently undergoing revamp. Fill in your details below and we will notify you once the course is relaunched.
Learn How to Develop and Implement Effective Email Marketing Strategies