NICF WSQ Email Marketing Course Registration
Complete the required fields with trainee's details and submit the course registration form. Upon submitting the registration form and making payment, your seat will be reserved and we will contact you for confirmation.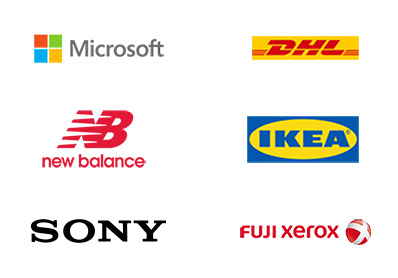 "An enjoyable course that has given me adequate grounding in email marketing and automation. Razy is a helpful and friendly trainer who is able to share his industry experience."
Low Jat Leng
"Trainer was professional and proficient in the subject matter. Trainer was also attentive and even went beyond to tweak the training materials for participants to relate better on the application of the strategies in their own work."
Liew Wen Chong
"The trainer, Razy personalised the course by giving examples catered to different industries, which is very useful for understanding and application. Course was short yet comprehensive enough to take immediate next actions on current practices."
Melissa Kweh
"This is my second Course with Equinet and I am very pleased with the quality of the Institute. The right place to develop IT skills at comfortable pace and learn from industry experts."
Zarinah, Modern Montessori International
Companies Who Have Attended Our Courses
We train industry-leading organisations how to excel in Digital Marketing.
Be assured of the highest quality standards of training delivered in the classroom.