Learn Digital Marketing Hands On And Get Certified
WSQ-accredited Digital Marketing Courses. SkillsFuture Funding Available.

Claim Your FREE Digital Marketing Strategy eBook!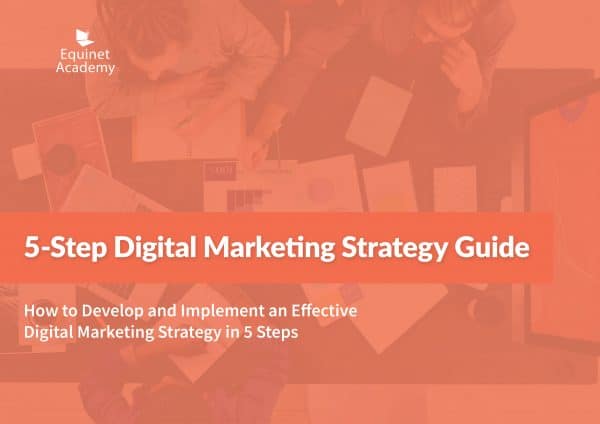 Learn how to develop and implement an effective digital marketing strategy in 5 simple steps.
By submitting this form, you consent to receive communications from Equinet Academy on exclusive invitations to marketing events, launch of new courses and more. Privacy Policy
Excel in Digital Marketing
We train individuals and industry-leading organisations with expertly designed digital marketing curricula.
You'll receive the highest quality standards of training, whether it's in-person or online.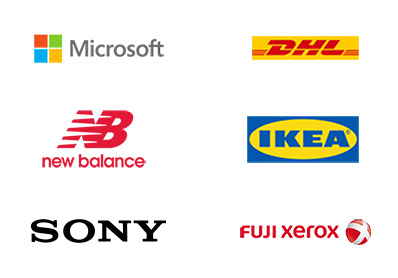 Become a Certified Digital Marketing Strategist
Completing all 6 modules of the Certified Digital Marketing Strategist (CDMS) programme will equip you with the essential skills and knowledge of a competent digital marketer.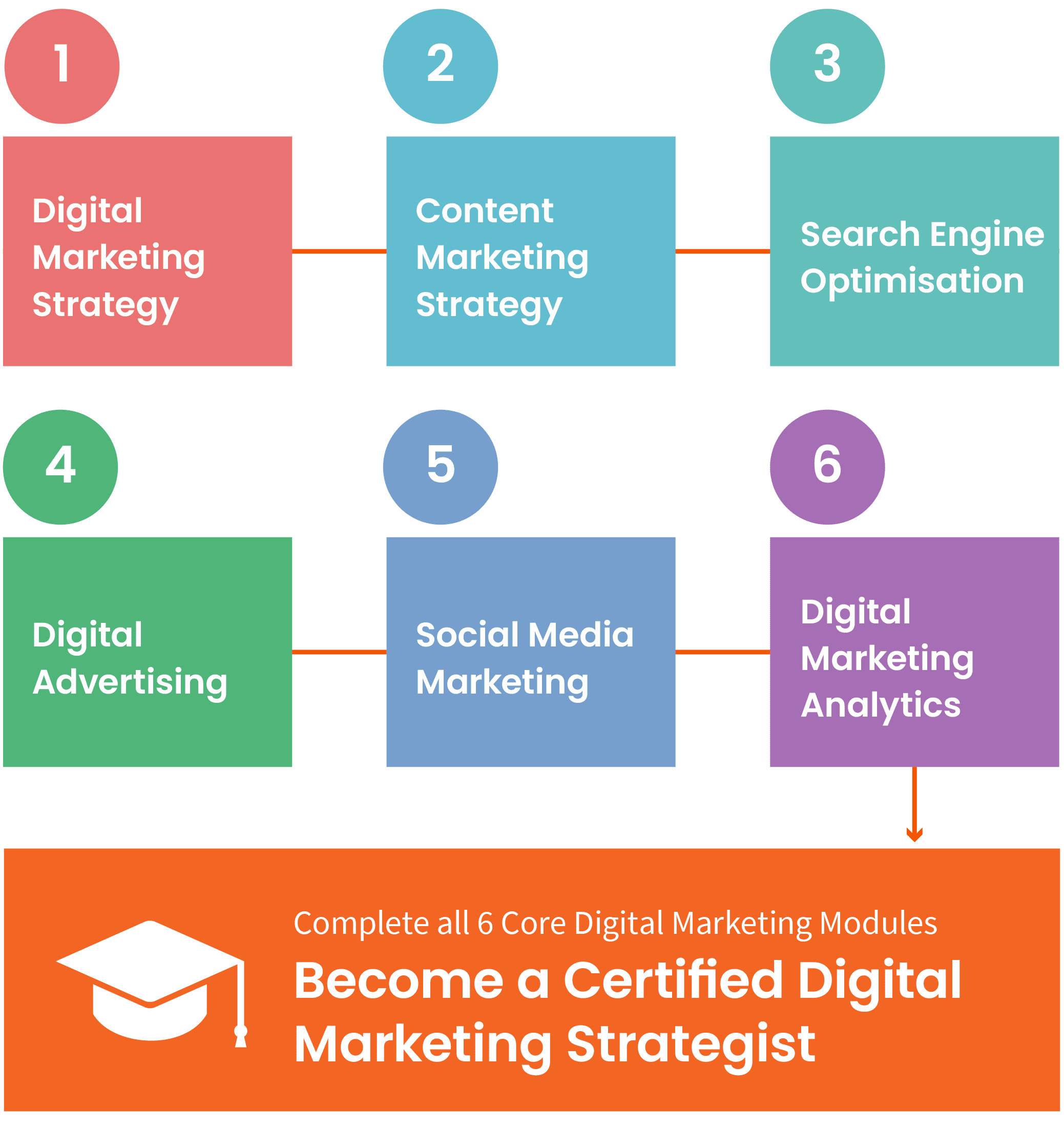 Choose From Online-based and In-person Classroom Learning Modes
Learn most effectively through real world case studies, engaging class activities, and hands-on implementation. Comprehensive post-training support is also provided after attending our WSQ digital marketing training courses.
Equinet's Digital Marketing short certification courses are delivered through structured curriculum (available in both online and in-person classroom learning modes), developed and led by industry experts, and accredited by SkillsFuture Singapore under the WSQ Skills Framework.

WSQ-accredited courses are eligible for up to 70% SkillsFuture funding.
For company in-house training enquiries that require industry-specific customisation of curriculum and courseware, visit the corporate training page for more details.
Get Course Recommendations
Unsure which digital marketing courses can help you achieve your goals? Get your free Course Selector Guide and plan your learning pathway today.
Equinet Academy respects your privacy and will never misuse or sell your personal information.
Digital Marketing
Elective

 Modules
Aspiring to become a certified digital marketing professional? Dive deeper into specialised sub topics of digital marketing and gain practical knowledge and skills through attending the following short hands-on digital marketing live workshops.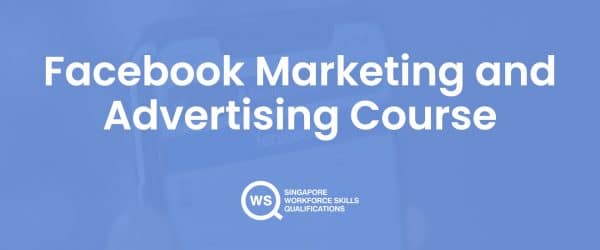 Facebook Marketing & Advertising Course
This hands-on Facebook Marketing and Advertising Course will enable you to develop a Facebook marketing strategy, set up, and execute successful Facebook marketing and advertising campaigns.
Achieve mastery in creating & setting up impactful Facebook Advertising campaigns via hands-on application. Gain confidence in managing & optimising the effectiveness of your Facebook Ad campaigns.
(Accredited by SkillsFuture Singapore)
WSQ Google Ads (AdWords) Search (SEM) and Display (PPC) Certification Course
In this hands-on Google Ads (AdWords) Search Engine Marketing (SEM) and Display Advertising (PPC) Certification course, you will learn step-by-step, how to create and launch cost-efficient Google Search Ads and Display campaigns to achieve your marketing objectives.
Become proficient in creating & launching Google Search and Display Advertising campaigns to achieve marketing objectives. Certify your competency by taking a Google Ads Certification exam at the end of the course.
(Accredited by SkillsFuture Singapore)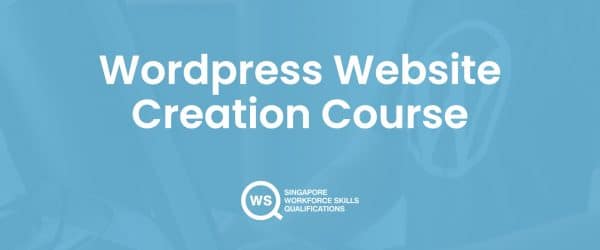 NICF WSQ WordPress Website Creation Course
Learn how to create, customise, and maintain a WordPress website from scratch in three days.
Specialise in building, customizing & maintaining a WordPress website. Achieve your business objectives by learning the detailed process of designing impactful landing pages & webpages.
(Accredited by SkillsFuture Singapore)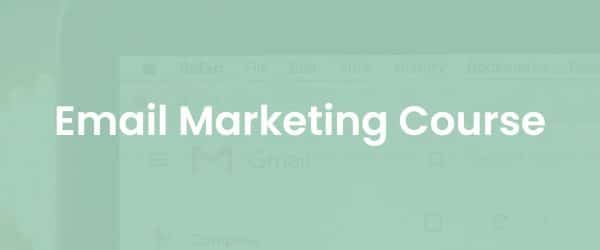 In this email marketing course, you will learn how to develop and implement effective email marketing automation strategies.
Increase profits and marketing productivity by understanding the technical features & capabilities of email marketing software. Be well-versed in streamlined customer lifecycle, lead generation and leading nurturing campaigns.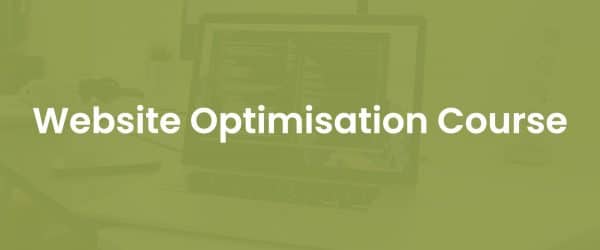 Website Optimisation (Conversion Rate Optimisation) Course
Transform into a data driven conversion rate specialist by understanding website conversion rates. Combine the mindset of a neuro marketer, data scientist and a copywriter to skyrocket your website conversion rates.
Master the science of conversion rate optimisation and double your conversion rates.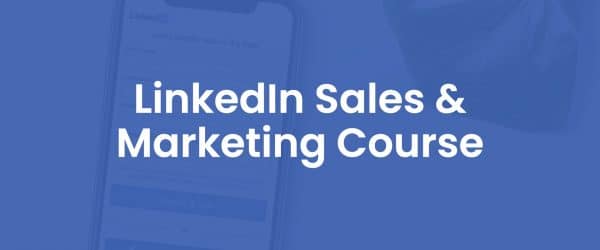 LinkedIn Sales & Marketing Course
Strategically generate leads and market your brand on LinkedIn by leveraging sales & marketing solutions. Tap into the knowledge of LinkedIn advertising, social selling to content marketing along with community building.
Learn how to leverage the world's largest professional network for your business.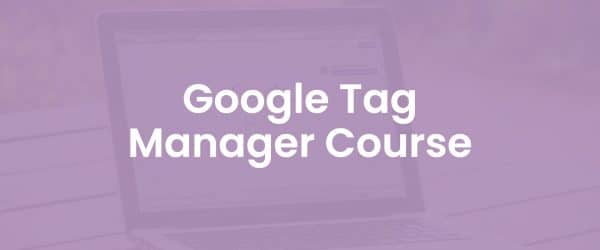 Google Tag Manager Certification Course
Become a Google Tag Manager Specialist by mastering Google Tag Manager & Google Analytics. Gain knowledge on deploying code tracking and setting up event tracking across multiple digital platforms, all in one place.
This course will equip participants with insights on how to install Google Tag Manager on a WordPress site and how to setup user-defined variables and track events such as clicks, form submissions and more.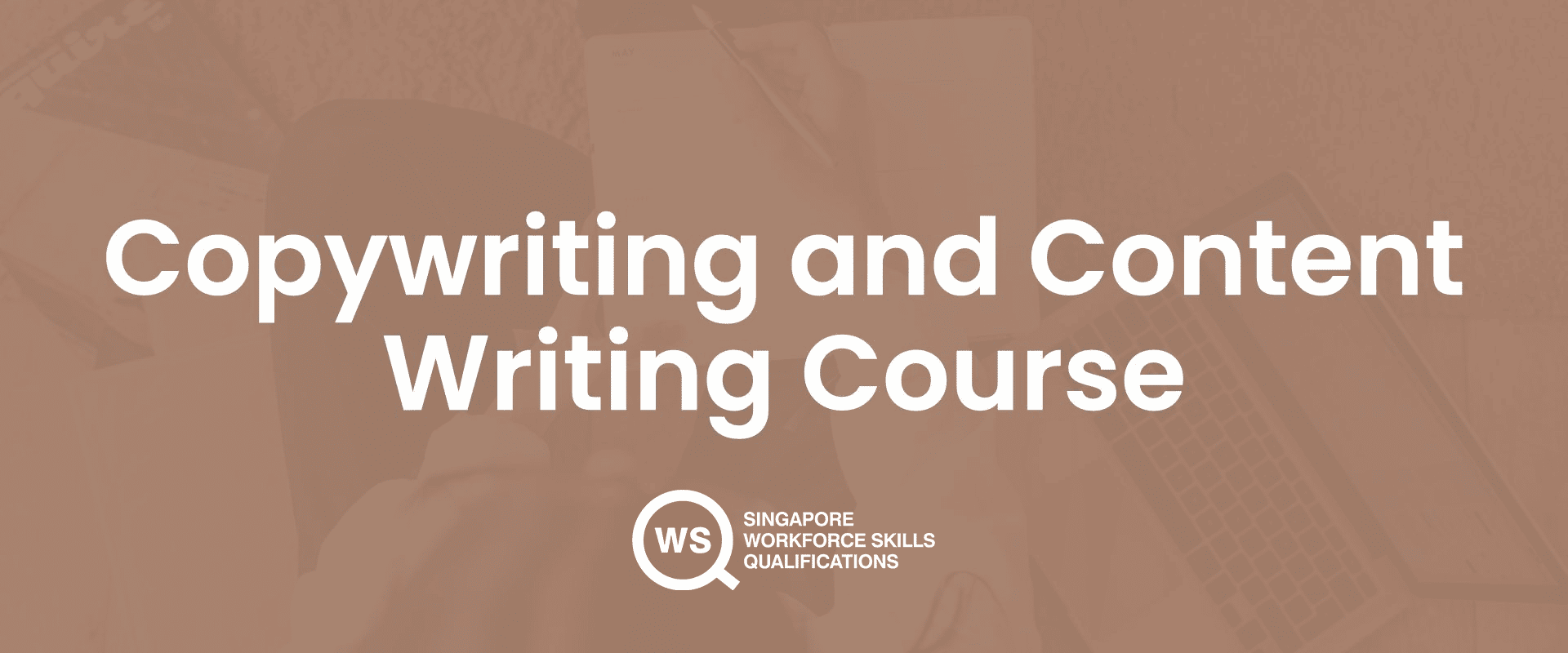 Copywriting & Content Writing Course
Master the art of writing with clarity and purpose. Get equipped with the tools to write engaging content and persuasive ad copy for various digital channels, to grow your audience and lead them to perform the desired actions.
For a digital marketing professional to be effective in content marketing and advertising campaigns, you will need to master the art of communicating with clarity and purpose. This 16-hour course will equip you with the tools to write engaging content and persuasive ad copy for the various digital channels, to grow your audience and get them to perform desired actions.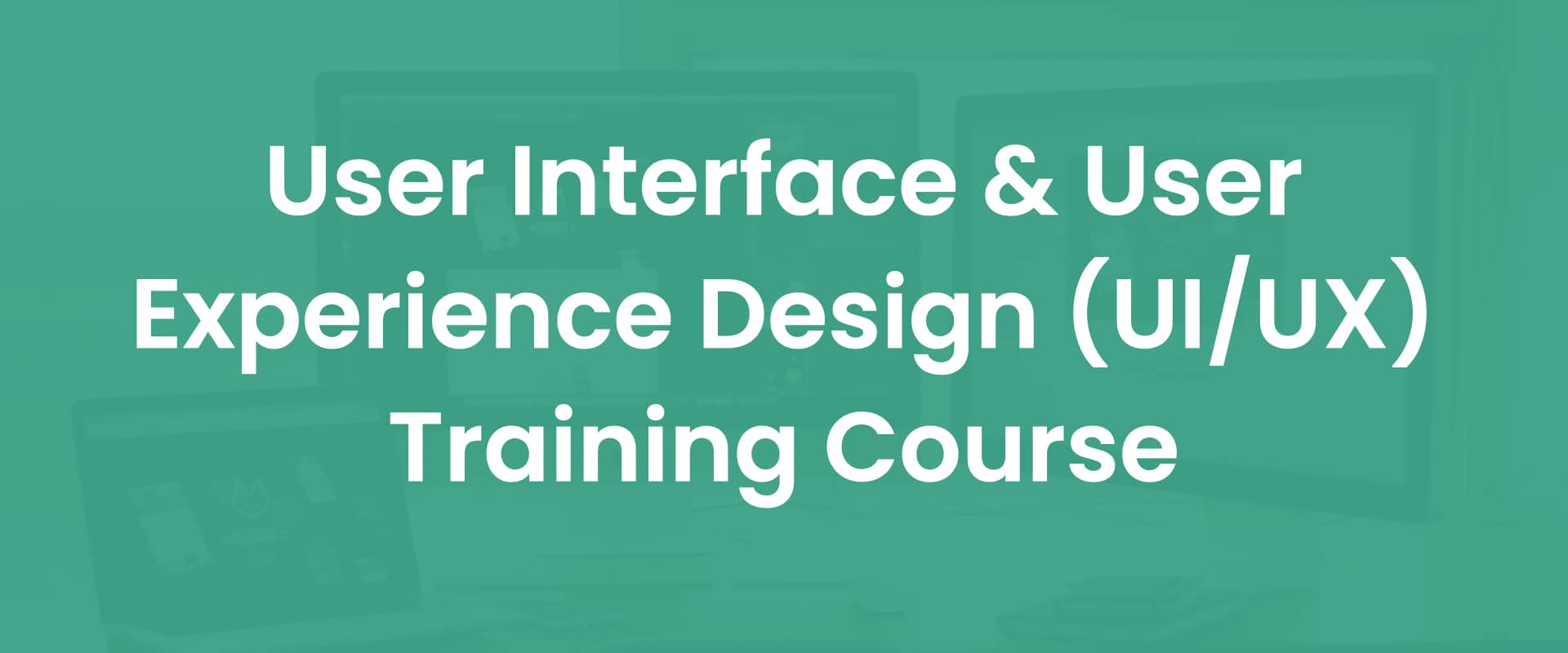 User Interface & User Experience Design (UI/UX) Training Course
User Experience (UX) used to be a term that was largely associated with designers. Today, UX has gone beyond design and extended its reach into building quality experiences for customers. When used correctly, UX best practices can optimise almost every aspect of a business – it's a vital aspect of fulfilling a business's objectives.
By the end of the course, you will be able to incorporate UX concepts into your marketing strategy and design implementations. You will learn some of the key UX factors that you should be focused on, as well as essential tools UX Designers use to optimise designs, conversion rates, and much more, to create meaningful experiences on their digital platforms and products.
Structured,
Hands-on Learning
We are committed to delivering the best experience at every stage of your learning journey: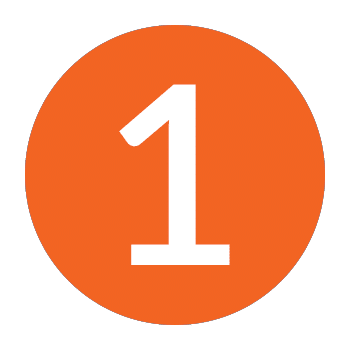 Attend bite-sized course modules developed and delivered by industry experts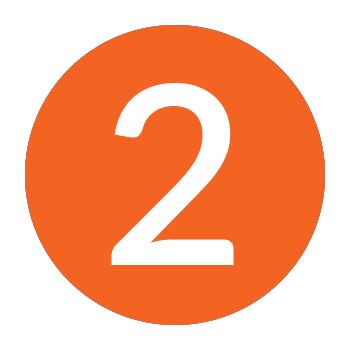 Experience structured and interactive hands-on learning in a classroom setting (online or in-person)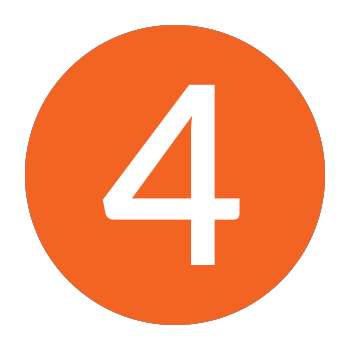 Get access to complimentary post-training support (ask me anything sessions with industry experts, insider community, refresher seat)
are confident in applying the concepts learnt*
on Myskillsfuture.gov.sg for quality of courses
*Data obtained from 1091 TRAQOM (a SkillsFuture Singapore initiative) survey responses from Jan 2021 - Dec 2021
Senior Marketer, Yong Hir, shares how Equinet Academy's Certified Digital Marketing Strategist Course has helped him to build a strong foundation in Digital Marketing and learn new skills to stay relevant in the marketing sector.
Judy Tay, Head of Content at First Page Digital, shares how taking Equinet Academy's Certified Digital Marketing Strategist (CDMS) Programme taught by industry experts has played a part in accelerating her understanding of Digital Marketing and provided her with real-world actionable knowledge.
Minoli Almeida, Founder of The Mini Project, shares how taking Equinet Academy's courses helped her understand and keep up-to-date with current trends in the digital marketing industry, get in-depth knowledge in her specific areas of focus and made her feel more confident in her digital marketing and content marketing skills to run her consultancy.
"I had been searching for application-based courses on digital marketing, especially on practical tools and bite-sized materials for easy referencing when I chanced upon Equinet Academy. The experience was absolutely brilliant. The trainers are dedicated industry practitioners, not theorists. It was a total fit to what I was looking for – hands-on with comprehensive learning resources provided. I have already recommended Equinet Academy to my friends and business contacts who might need help in getting effective results through digital marketing."
"I attended a few Digital Marketing classes under different institutions. Equinet Academy is my best learning partner in the field. The Certified Digital Marketing Strategist course agenda and contents were well thought through, with practical exercises for me to do during the class. Their trainers are approachable and willing to teach/guide, even after the classes. They offer free refresher classes and workshops for their students too, ensuring their students are well equipped with the acquired skills to perform our work/profession well. I have benefited a lot from their training. I have applied the skills in my course of work better e.g. briefing my agencies on the media buy, SEO and using the Analytics to draw insights for our Digital advertising."
"Currently, I am an MBA student and I can say that conventional and long-established institutions should definitely pay attention to training centers like Equinet. They can learn a lot about how to conduct classes, select and structure content. I felt like in these 16 hours of training not a single minute was wasted – very straight to the point, extremely helpful and applicable."
Frequently Asked Questions (FAQ)
For more information on funding and course-related questions, please visit the FAQ page or contact us.
I am totally new to digital marketing. What is a good course to start and further expand my knowledge and skills in this area?
I have some prior knowledge and/or experience in marketing. Are the courses still relevant for me?
Digital marketing is an ever-evolving landscape. Constantly upgrading your skills and knowledge is an essential part of lifelong learning in order to remain competitive and relevant in the industry. Equinet offers a range of courses from core essentials to advanced and elective modules depending on your objectives. Our courses have benefitted thousands of individuals ranging from small business owners to marketing executives.
Are the courses purely lecture-based or is there interaction from trainees as well?
The courses are hands-on with interactive instructional methods such as practice and feedback, demonstration and modelling, and real world case studies with individual project work. We apply Gagne's 9 events of instruction in both our online and in-person classes to enable effective transfer and retention of skills and knowledge.
What is the difference between online classroom and in-person traditional classroom?
From a trainee's perspective, both modes of learning offer the same learning outcomes. It is up to the trainee's preference on which classroom learning mode he or she wishes to undertake.
What are the duration of the courses?
Our courses run from 8 to 24 hours (1 to 3 days). The exact course duration can be found on the individual course pages.
How are the courses different from other training centres and Institutes of Higher Learning?
Unlike other certification courses that require heavy time commitment and months to complete, our courses are bite-sized yet comprehensive spanning 8-24 hours and can be taken on a flexible schedule basis. All courses are developed by industry veterans and delivered by industry practitioners in digital marketing.
Along with these benefits, you are also entitled to post-training support that includes complimentary Ask Me Anything sessions, one complimentary refresher session online, and access to the courseware via the learning management system.
Additionally, we offer career assistance and job placements through our digital marketing hiring and career assistance programs. Visit our career portal for more information.
How big are the class sizes?
Where are the trainings conducted?
In-person classroom trainings are conducted at International Plaza located right next to Tanjong Pagar MRT:
Equinet Academy
10 Anson Road
#25-07/08 International Plaza
Singapore 079903
View guide on how to get here.
Online trainings are conducted over Zoom.
Where can I view all course schedules?
You may browse all course schedules here.
Are 1-3 day short courses sufficient to achieve desirable learning outcomes?
Equinet Academy's courses are meticulously designed to provide bite-sized yet comprehensive information that are highly relevant to industry trends. Through a combination of individual project work, peer-to-peer interaction, and practice and feedback, trainees can immediately apply the concepts learnt in class to their real world projects.
If you feel that you have not met the learning objectives at the end of the course, you are always welcomed to re-sit the course online without any additional cost. You will also have full access to the courseware online which you may review during and after the course, and post-training support to address any challenges you may face along your learning journey through consultation with subject matter experts.
Do I have to take the courses in any particular order?
What kind of certificate do you get after completing the course?
Upon completion of individual course modules, you will receive a Certificate of Completion. If you have completed all 6 core modules, you will attain the Certified Digital Marketing Strategist certificate.
For certifiable (WSQ) courses with assessment modules, a Statement of Attainment (SOA) will also be issued by SkillsFuture Singapore upon attaining 'Competent' status. Employers may verify the authenticity of your cert via the e-Cert verification e-Service at SSG.
What does the post-training support package include?
The post-training support includes unlimited complimentary 2-hour Ask Me Anything sessions with a subject matter expert for up to 3 years, one complimentary online refresher seat within a year of attending the course, and 3-year access to your courseware via the learning management system.
Will I have access to the course materials after the course?
You will still have access to the course materials via the learning management system for a period of 3 years after course completion.
Do you offer customised in-house (corporate) training for my company employees?
Yes. We specialise in customising learning pathways designed to upskill your team and transform your digital marketing capabilities. 
Do visit the corporate training page for more details.
Do you offer career assistance for job seekers looking to get into digital marketing?
Yes. We offer career assistance and job placements through our digital marketing hiring and career assistance programs. Visit our career portal for more information.
What are the available course funding/grants/subsidies?
For certifiable (WSQ) and non-certifiable (non-WSQ) courses approved by SkillsFuture Singapore (SSG), self-sponsored individuals and companies (SMEs and Non-SMEs) can apply under the following grant schemes to subsidise the course fees.
You may be eligible for up to 70% SkillsFuture subsidies. Please contact us for more details on your grant/funding eligibility.
How do I apply for SkillsFuture grants?
Once you have registered for the course, you will receive detailed step-by-step instructions on how to apply for the SkillsFuture grants. The grant claiming process is relatively simple and straightforward.
How do I register for a course?
You may browse all courses here and click on the register button next to each respective course.
Unsure What Course to Take? Get Course Recommendations
Find out which courses suit you most based on your profile.