Local Wellness Product Company Maintained Sales Targets Through SEO Despite the Covid-19 Pandemic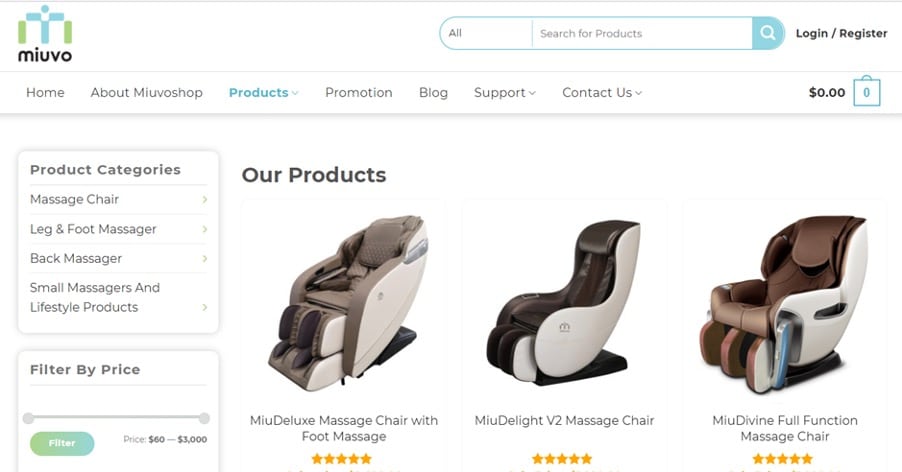 BACKGROUND
Founded in 2011, Miuvo is a local company that specializes in wellness products – particularly massage products such as massage chairs. Their key focus is to provide quality yet affordable products whilst operating within a cost-efficient set up.
CHALLENGES FACED
Miuvo has strong competition from bigger brands, whose brand positioning is more advantageous due to larger global reach and longer years of operation. Although Miuvo delivers high quality products for at a great value, they were struggling to gain customer awareness in comparison to their competitors who have stronger physical presence at the malls.
OBJECTIVES
 To increase online visibility.

 To rank on the 1st page of Google for product-related keywords.

 To increase online sales
SEO CAMPAIGN
The focus of this campaign involved applying the concepts and strategies learned from the SEO course to increase the ranking position of keywords and the overall online visibility of the brand. The strategy for the SEO campaign was to:
 Target longer tail keywords.

 Get quality backlinks.

 Create top level category pages to rank for more product-related keywords.

 Create more internal links within the website.
Miuvo targeted product specific keywords such as "Massager Chairs", "Back Massager", "Leg Massager" and "Portable Massager". They also targeted longer tail keywords that had lower search volume but by doing so, they were able to rank higher on search engines. This enabled them to rank number one in Singapore for keywords such as "Foot massager machine".
Online stores were set up on marketplaces such as Lazada and Qoo10. They also managed to get backlinks from a well-known superstore. By acquiring quality backlinks, Miuvo was able to build a better online presence which signals to Google that the brand has authority and prominence.
After attending the SEO course, top level category pages were created for better navigation of the website.
Before: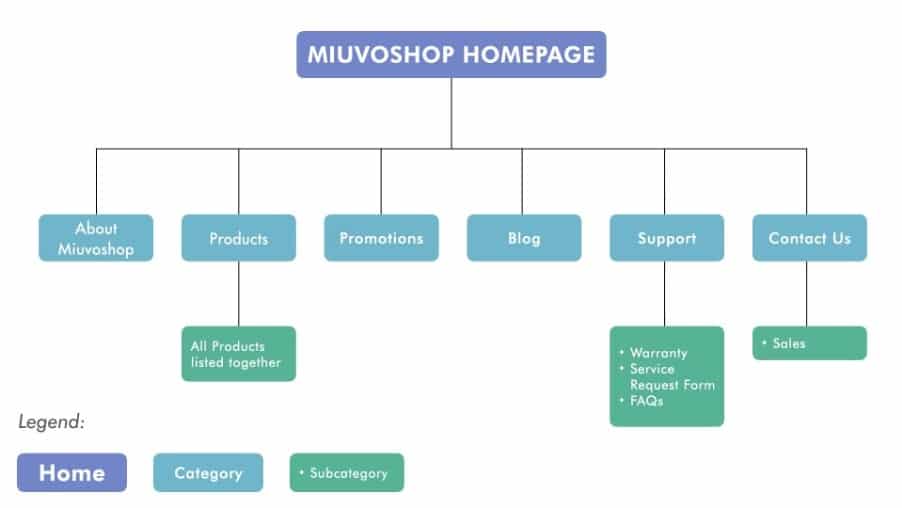 After :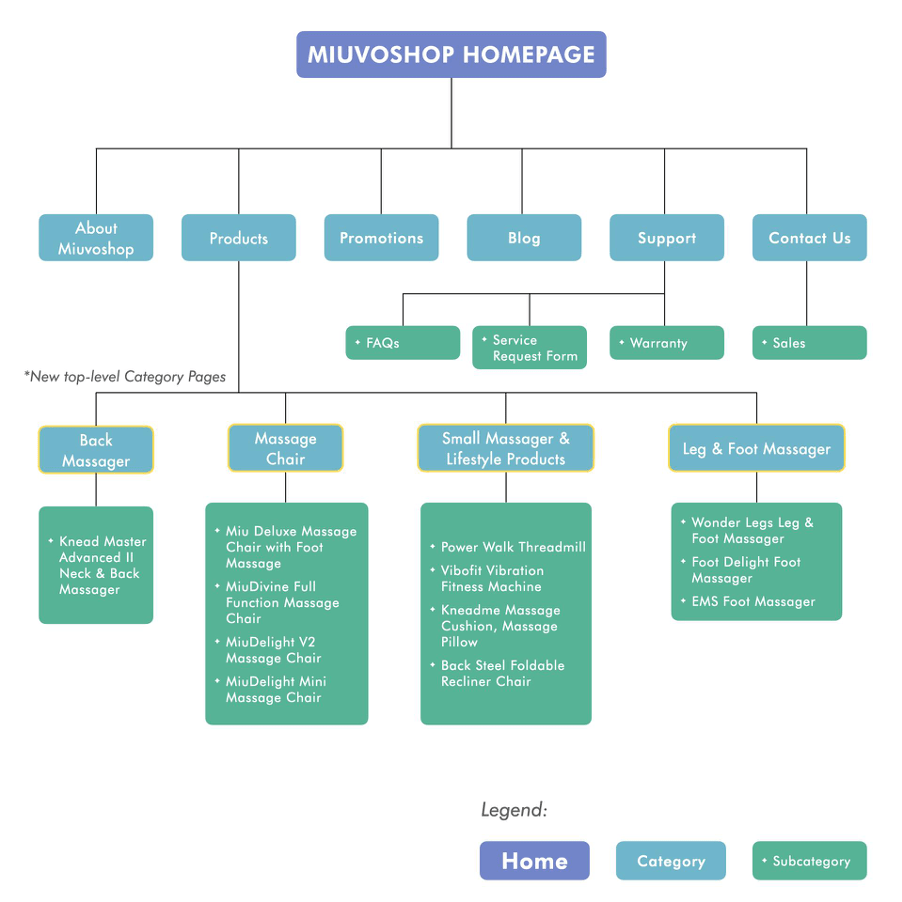 Overall better housekeeping of the website was implemented by creating more internal links within the website along with including alt text for the images. The increased number of pages helped to rank for more keywords.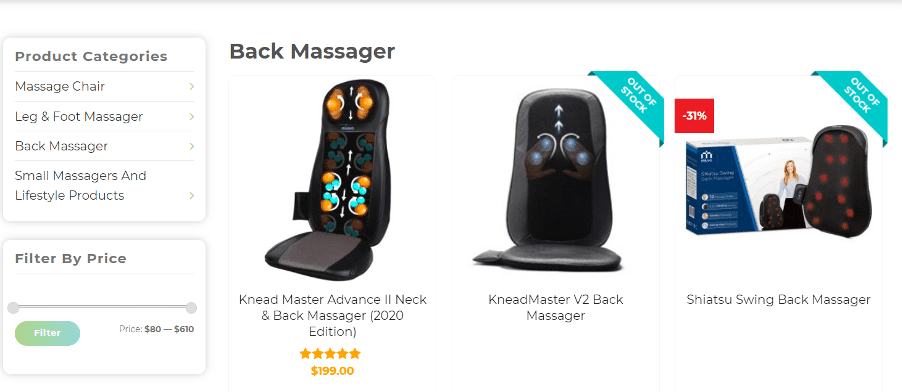 "Back Massager" is a category landing page on the website and one of the main keywords that were targeted by Miuvo as indicated above.
RESULTS
The SEO campaign started around April of 2019 and it took about 7-8 months to reap the rewards. Prior to the campaign, Miuvo was ranking for less than 500 keywords but now they are ranking for over 1000 keywords.

The keywords that Miuvo is ranking for on the 1st page of Google include:
 Foot massage machine

 Neck massager

 Foot massager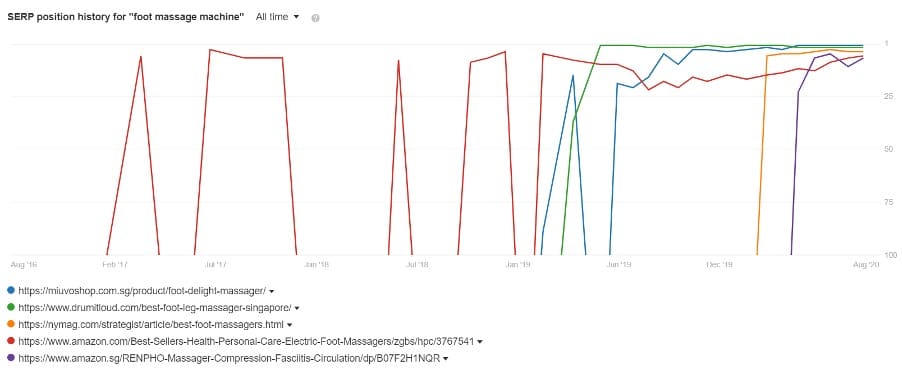 As seen above, the keywords "foot massage machine" ranks no.1 in Singapore as of August 23, 2020.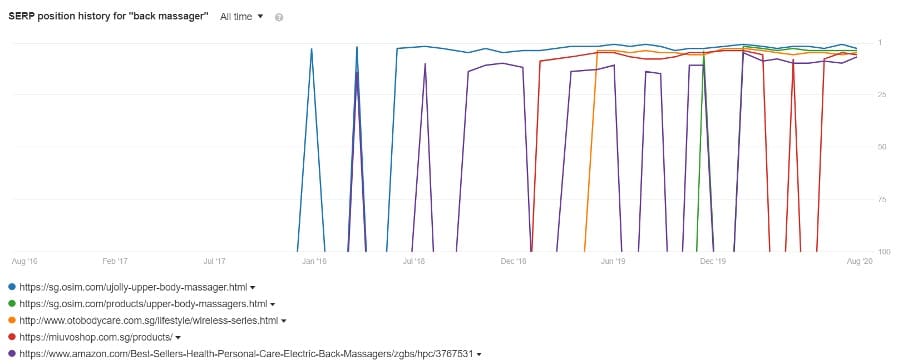 Whereas keywords such as "Back massager" ranks no.5 in Singapore as of August 23, 2020.
Keyword research conducted with Google Keyword Research Planner was utilized to study product demand in the marketplace which determined the appropriate products to advertise at the time.
Related guide: How to Conduct Keyword Research for SEO in 4 Steps
There was greater emphasis on creating blogposts to promote seasonal products and to keep up with the market trends to stay relevant.
During the pandemic, they had to close physical stores but despite only having one physical store, the number of online sales increased due to the implementation of the SEO strategies. This helped Miuvo to maintain their overall sales targets.
Moving forward, Miuvo hopes to get some partners to link to their articles on their website, eg: "How to choose a treadmill" to increase the visibility of the article and to drive more traffic to their website.
Source: Clariss Lau, Director and co-founder of Miuvo, who attended Equinet Academy's Search Engine Optimization course.
Learn Digital Marketing From The Best
Get yourself certified, apply actionable digital marketing strategies at work and see results.