How A Storage Company Increased Organic Search (SEO) Traffic by 1.5X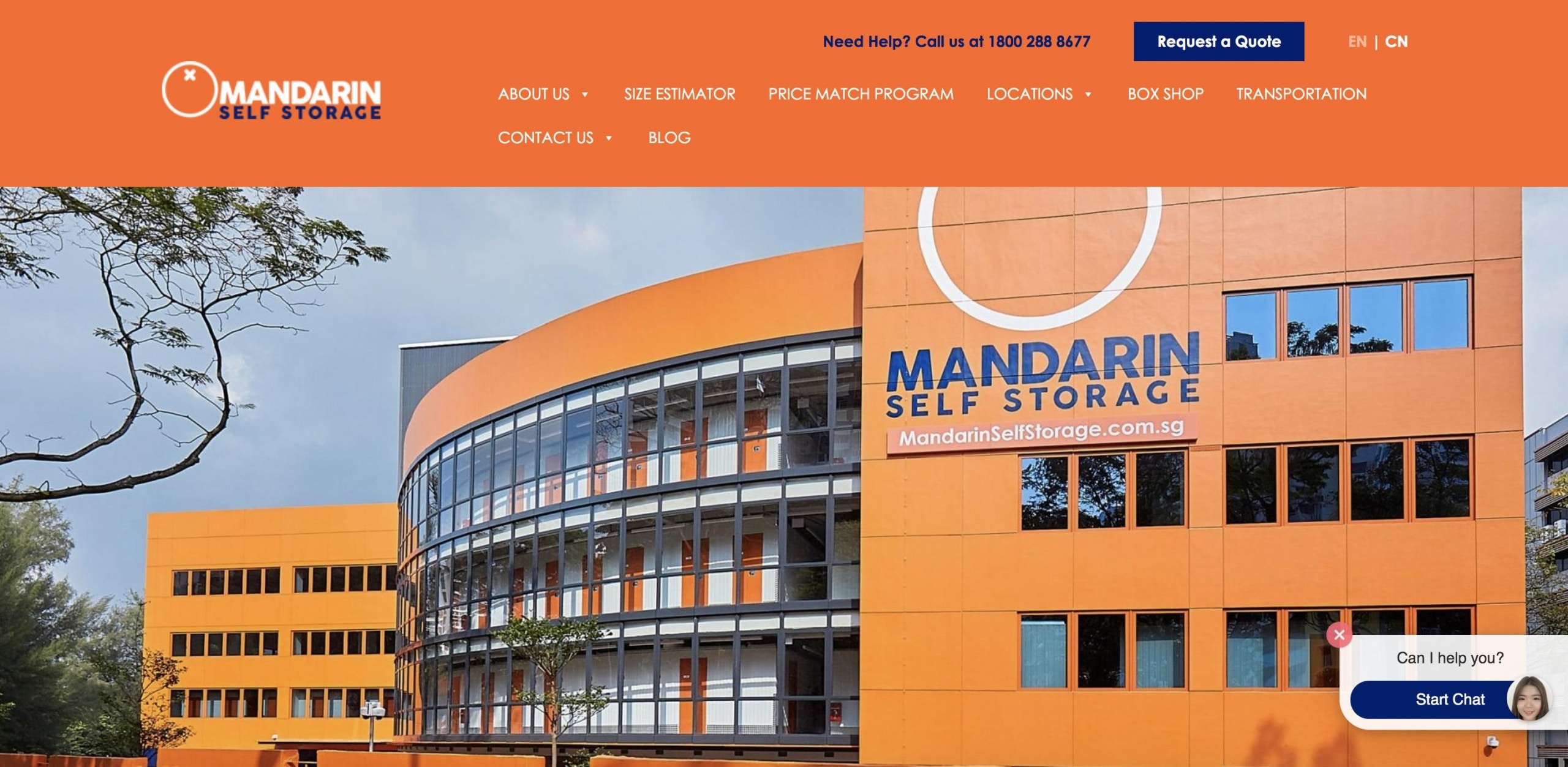 SEO CAMPAIGN RESULTS
Mandarin Self Storage (now acquired by StorHub) is a fully integrated owner, operator and manager of multiple self storage properties in the Asia Pacific region. After implementing SEO on the corporate website over period of 13 months, Mandarin Self Storage achieved the following results:
Number of keywords ranked on page 1 of Google increased from 5 to 30 keywords

Organic traffic increased by 1.5 times

  Overall increase in leads
SEO CAMPAIGN DETAILS
Since the stark increase in competition among the paid search results over the recent years, the cost per click (CPC) of search engine marketing (SEM) keywords have increased heftily. Even the CPC of brand keywords had increased from $0.20 to over $9 per click.
With the determination to lower the cost of customer acquisition (CPA) and boost return on investment in the long term, Mandarin Self Storage developed and worked with a digital agency to execute the following on-page and off-page SEO strategies.
On-Page SEO
Mandarin Self Storage started by conducting keyword research for long-tail (more specific rather than generic) keywords that are less competitive and optimized their pages with the keywords. Elements within the page optimized include the:
‣ Meta Title
‣ Meta Description
‣ URL
‣ Content body
Blog content such as the "How much does it cost to rent a self storage unit?" article were created and optimized for long-tail keywords as well.
With the increased volume of pages and relevant content across the website, Mandarin Self Storage took the opportunity to create internal links between different pages. This technique sent relevancy and authority signals to search engines, increasing the ranking position for the target keywords and driving relevant traffic to the ranked pages.
Off-Page SEO
Mandarin Self Storage created and shared content on social media platforms to drive traffic back to the website.

Commercial video shared on YouTube.
In addition, Mandarin Self Storage also reached out to partners with high domain authority to acquire backlinks, which further boosted trust, relevancy, and authority ranking signals.

This screen grab from Google Analytics shows the overall increase in organic traffic (see the light blue graph line higher up) over a period of 12 months.
Source: Carrie Chu, Digital Marketing Manager, Mandarin Self Storage, who attended Equinet Academy's Search Engine Optimization Course.
Learn Digital Marketing From The Best
Get yourself certified, apply actionable digital marketing strategies at work and see results.