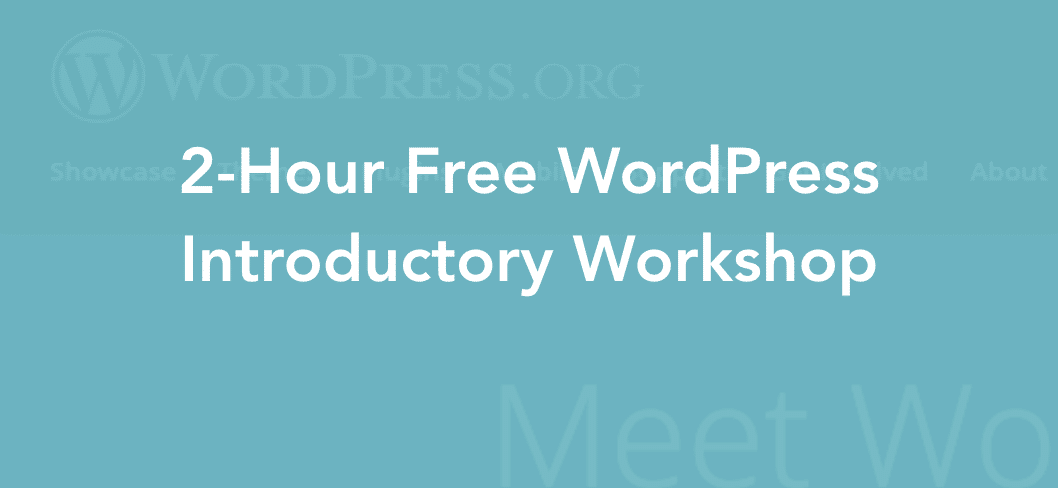 Workshop Description
Are you a business owner looking to create a website to showcase your brand, products and services? An entrepreneur who is keen to launch your eCommerce store and grow your presence online? Or are you an artiste or influencer looking to amplify your personal brand or blog online?
Being able to create your own website and design it to your liking will no longer seem like an incredible feat after attending this short introductory workshop. In 2 hours, you will be given a comprehensive overview of how modern-looking websites are professionally created using the free open source software WordPress.
If you're unsure whether to hire a web design agency or develop your website yourself, this complimentary workshop will provide you with a clearer picture on the web development process and help you make the best decision given your circumstances.
Note: This is not a selling session for our 3-Day WordPress Course. It is angled at providing you with a taste of how creating a website feels like, and to help you decide whether to proceed on with a full 3 days course, or to outsource the project to a web design agency.
Student Portfolio
Below are some examples of websites created by our attendees and websites that you will be able to create by the end of the 3-day WordPress Website Creation course.
Who Should Attend?
Business owners, entrepreneurs, bloggers, influencers, and anyone who wants to create a professional corporate or eCommerce website from scratch and to understand the requirements and processes of creating one.
Workshop Outline
What you will learn in 2 hours:
What is WordPress and Why is it so Popular? (Over one-third of websites on the internet are powered by WordPress)
3 Essential Elements to Power a WordPress Website
Short-term and Long-term Costs of Building and Maintaining a WordPress Website
How to Purchase a Domain Name and Web Hosting Account
How to Install WordPress onto Your Server in a Few Simple Clicks
How to Design and Construct a Landing Page From Scratch With a Drag and Drop Page Builder (Hands-on)
How to Set Up an Online Shop and Receive Payment Online
To Outsource Your Web Design Project or Not? – 5 Things You Need to Know
Frequently Asked Questions (FAQs)
Q: What is WordPress?
A: WordPress.com is managed hosting on a subscription-based model with WordPress while WordPress.org is self-hosted and open source. You can sign up for a freemium account on WordPress.com and get started creating a website immediately. You may be prompted to go premium depending on what features you prefer to have. Premium features include regular auto backup, one-to-one support, and customisation.
On WordPress.org, you download the entire WordPress core files to your computer and upload it to your own server. From here on, you are entirely responsible for managing and maintaining your website. There are no freemium or premium models by WordPress and you are free to customise your website without any payment to WordPress.
More differences explained in this article – WordPress.org vs WordPress.com – What is the difference
Q: Why is this course free?
A: We have gotten many requests to do a free preview workshop of our 3-day WordPress Website Creation course. However, we felt that a free preview would not be very beneficial or productive for attendees coming all the way down to hear us selling our full course.
Therefore, we have decided to take a different approach and incorporate some practical hands-on segments into a complimentary 2-hour introductory workshop.
All we require is a fully refundable $20 commitment fee. The refund will be initiated upon successful completion of the workshop.
Q: Do I have to bring my own laptop?
A: For your convenience, Windows laptops will be provided at the venue by our academy at no cost. You may prefer to bring your own laptops too as there is no need to install any software on the computers.
Q: Do I need to know how to code?
A: No, you will not need any coding skills for this workshop.
Workshop Details
Location: Equinet Academy, 10 Anson Road, International Plaza #25-08, Singapore 079903
Entry Fee: Complimentary (A fully refundable $20 commitment fee will be refunded to you upon completing the workshop)
Date and time slots are indicated in the form below.
REGISTER FOR WORKSHOP
Seats are limited. Register your seat through the form below. We require a fully refundable $20 commitment fee to process your registration. The refund will be initiated upon successful completion of the workshop.