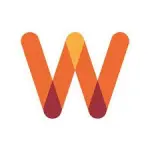 Long Description
Wavemaker was founded in 2017 with the vision to build a better future with creative yet diverse thinking. Their unique approach is that they help brands and businesses discover growth opportunities. Then subsequently infusing that with creativity and agility.
Wavemaker was originally formed with the merger of Mec and Maxus entity. With the new visual identity formed, it has taken on a more modern and progressive approach to their client's digital marketing endeavors. With a combination of media, content, and cutting edge technology, Wavemaker has maintained its position of being the second-largest media agency in the world. Their existence has positioned them uniquely of being able to deliver next-generation solutions for their clients'​ challenges. They answer some of the most challenging problems by helping to transform various brands of media practice to drive growth and integrating data sets to give a single customer view.
Wavemaker has approximately 7600 talents located across 90 countries worldwide servicing clients either locally or via one of their 12 multimarket hubs. Some of their most notable clients include IKEA, L'Oréal and Vodafone. They offer varied services including Content, Communication Strategy, Media Planning & Buying, Digital Marketing, Search/SEO/PPC, Social Media Strategy, and Consumer Insight/Research.